In the heart of Singapore's rapid urbanisation and technological surge, residents seek innovative solutions that seamlessly fit into their bustling lifestyles. Robotic vacuums stand out as one such solution. Particularly for those residing in the city-state's distinctive living spaces, ranging from compact high-rise HDB flats to expansive landed estates, the appeal of an efficient cleaning companion is irresistible. These state-of-the-art devices, far from being mere automated sweepers, come equipped with advanced technologies like lasers, cameras, and intelligent pathing. Such features empower them to weave effortlessly around furniture, clean beneath hard-to-reach areas like couches and even self-manage by emptying their dirt compartments. The reduced manual intervention – a simple scheduled instruction or a defined boundary – is attractive for many.
At the forefront of this robotic revolution in Singapore is the DreameBot L20 Ultra, capturing significant interest and curiosity. Our extensive testing and analysis of several robot vacuums placed this model under the spotlight for its remarkable performance and ingenious design. The DreameBot L20 Ultra promises thorough cleaning, and its integration with contemporary smart technologies means it can be easily operated via the app or controls on the docking station. In a landscape where every household appliance is undergoing an intelligent transformation, this model stands tall, echoing the needs and preferences of modern Singaporean households. While the convenience of automated cleaning is universal, in the context of Singapore, where space is at a premium and efficiency is paramount, the DreameBot L20 Ultra is poised as a potential game-changer in the world of home automation.
Meticulous design that comes in black and white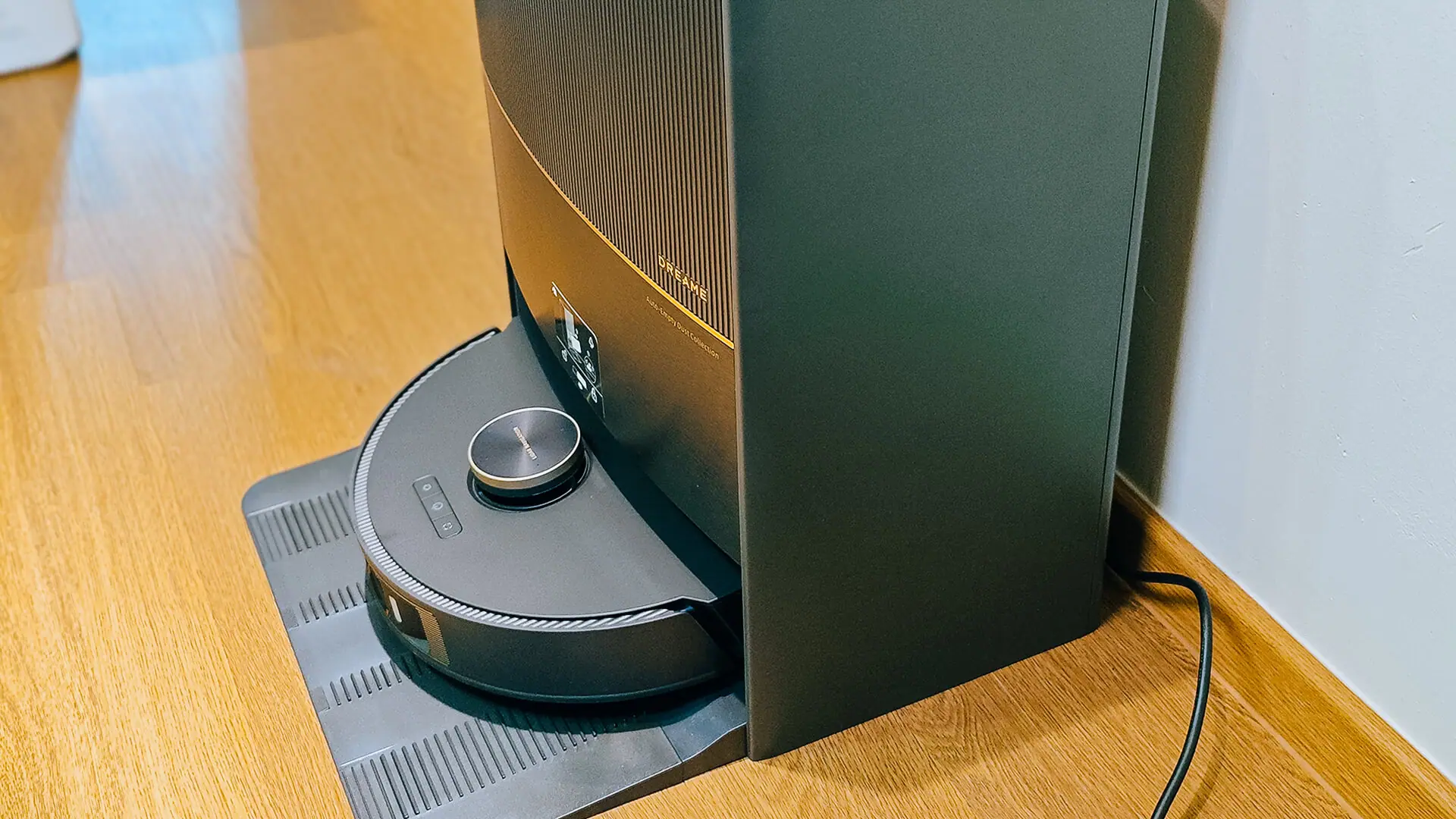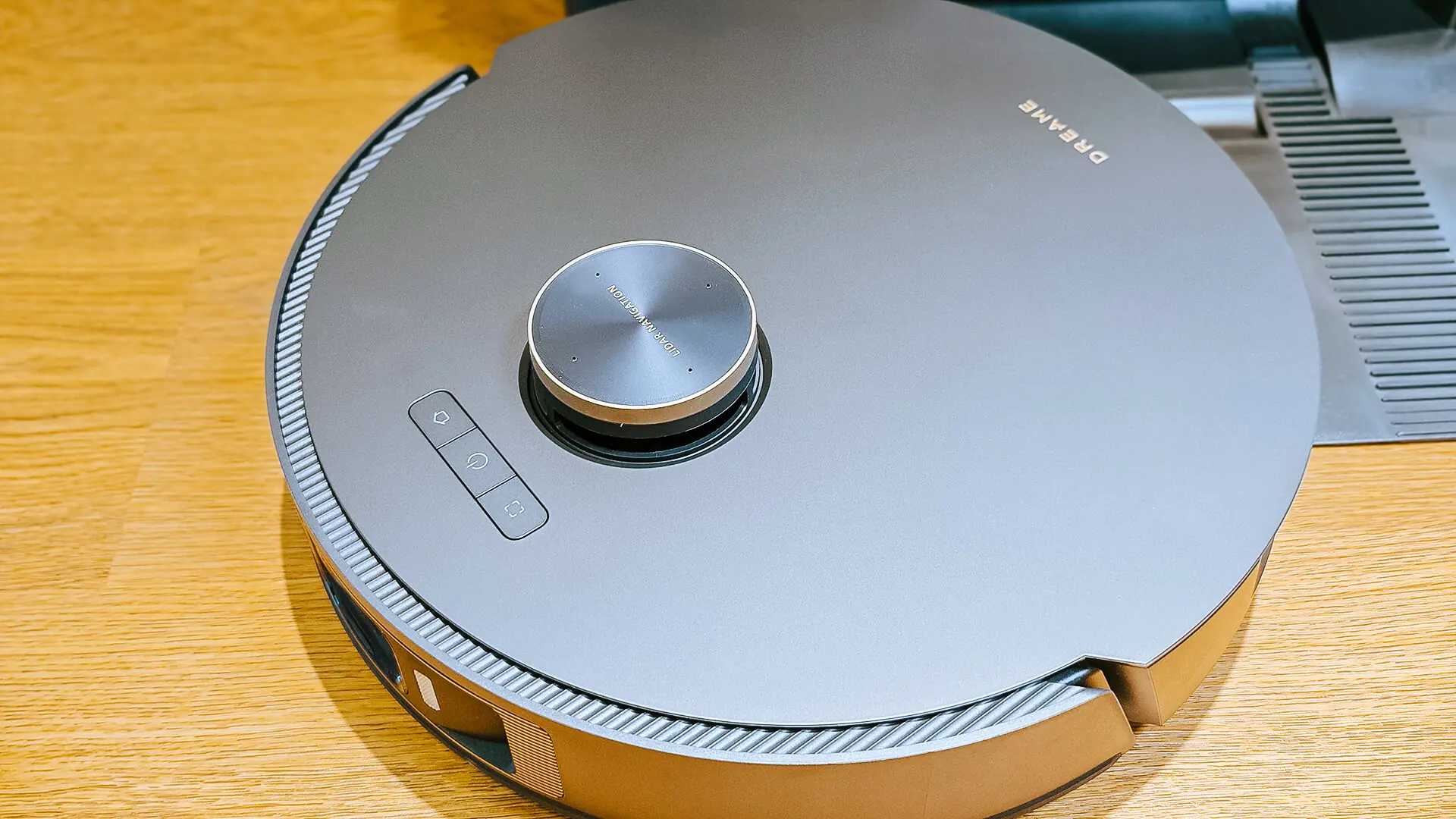 The DreameBot L20 Ultra distinguishes itself through its meticulous design, instantly garnering attention due to its impeccable blend of beauty and utility. Available in a choice of pristine white or sophisticated black, its colour palette offers flexibility to suit various home interiors, from minimalist setups to more lavish arrangements. Coated in this white or black hue (depending on the colour), the core unit of the device sports a matte finish that is both understated and elegant. Absent any extra detailing, the L20 Ultra is minimalistic, positioning itself not merely as a technological tool but as a statement of refined taste.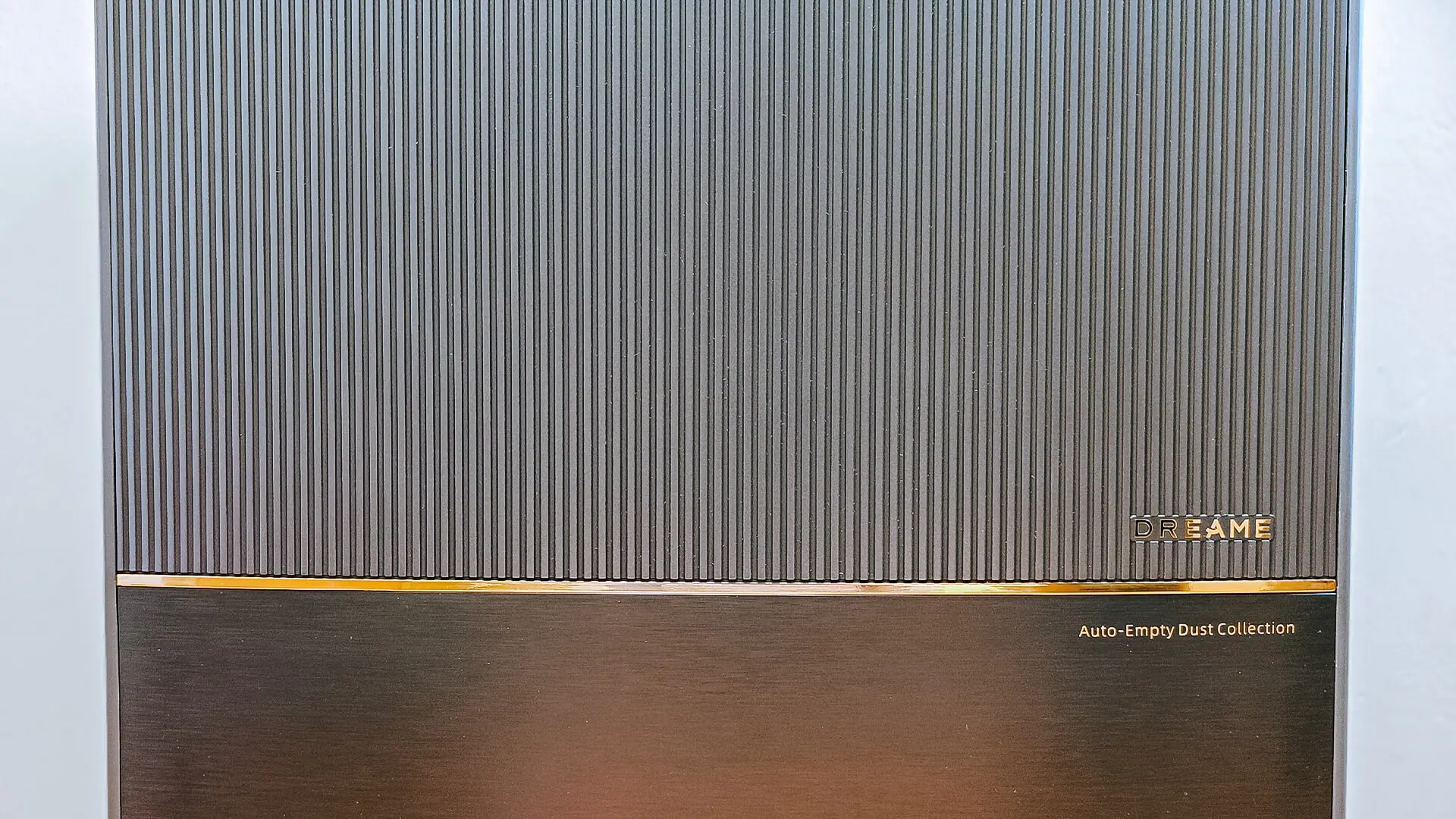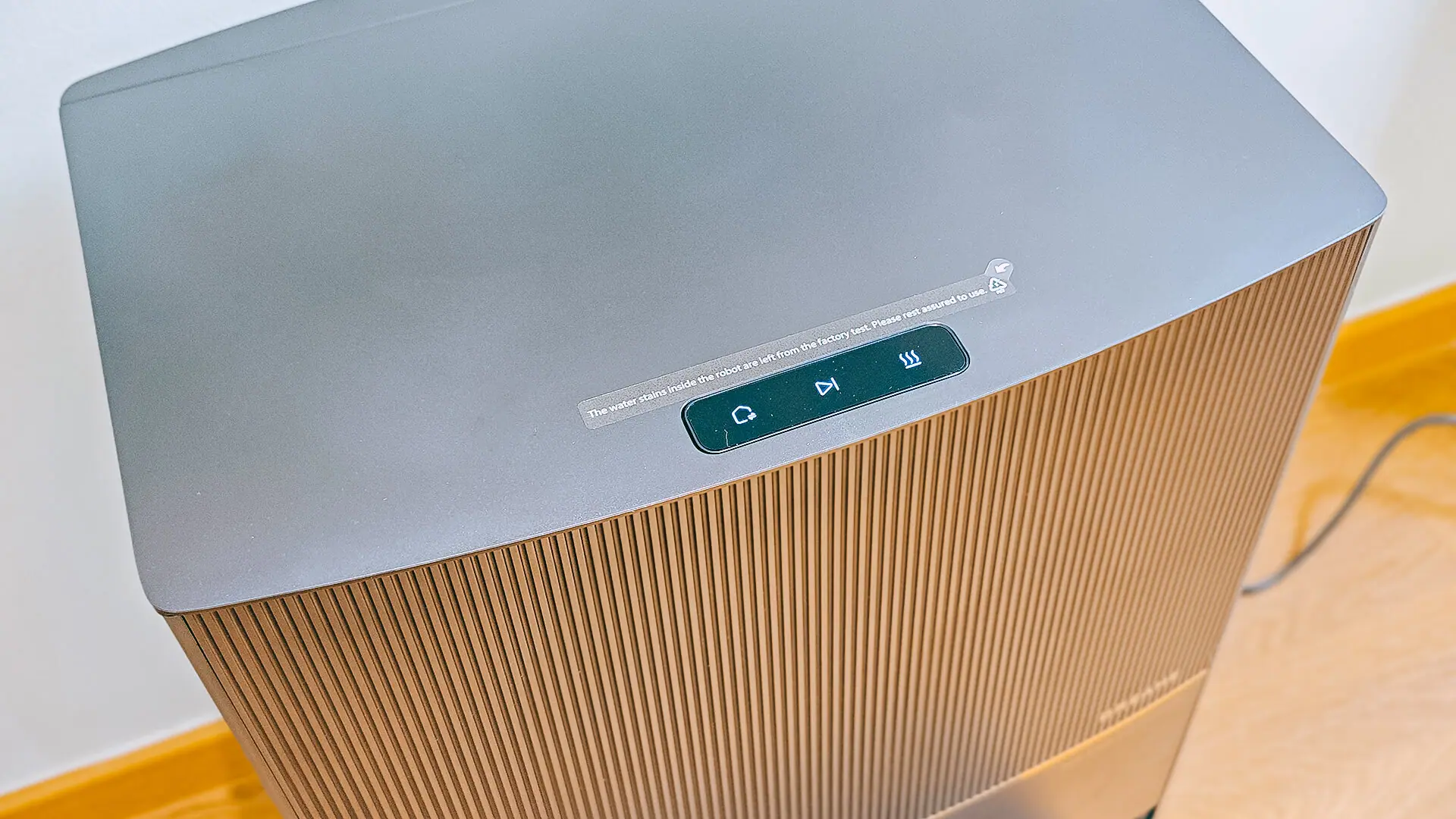 One of the highlights of its design is the base station. Enhanced with fluted panels, it conveys a modern aesthetic while focusing on functionality. The carefully selected materials and thoughtful design ensure its durability and emphasise its contemporary allure. That said, potential buyers need to consider the base station's size when purchasing. Its large size, measuring 60.7 x 42.6 x 49.9 cm, demands a large area in one's living space.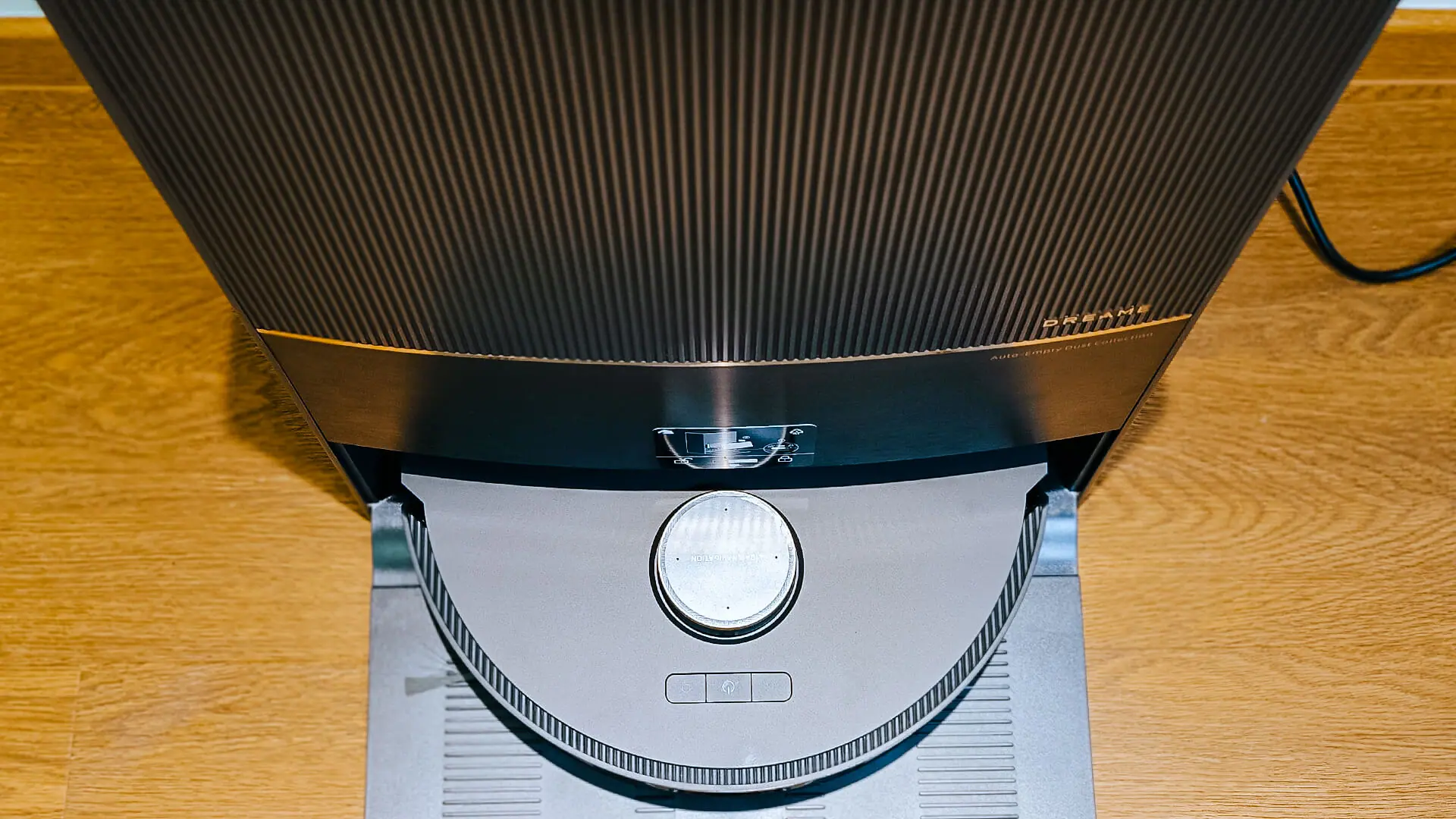 Excellence in wet and dry cleaning with DuoScrub and MopExtend Technology
The DreameBot L20 Ultra offers a technological advantage that is hard to rival. It boasts a set of innovative features tailored to ensure your floors are always at their best, regardless of the conditions.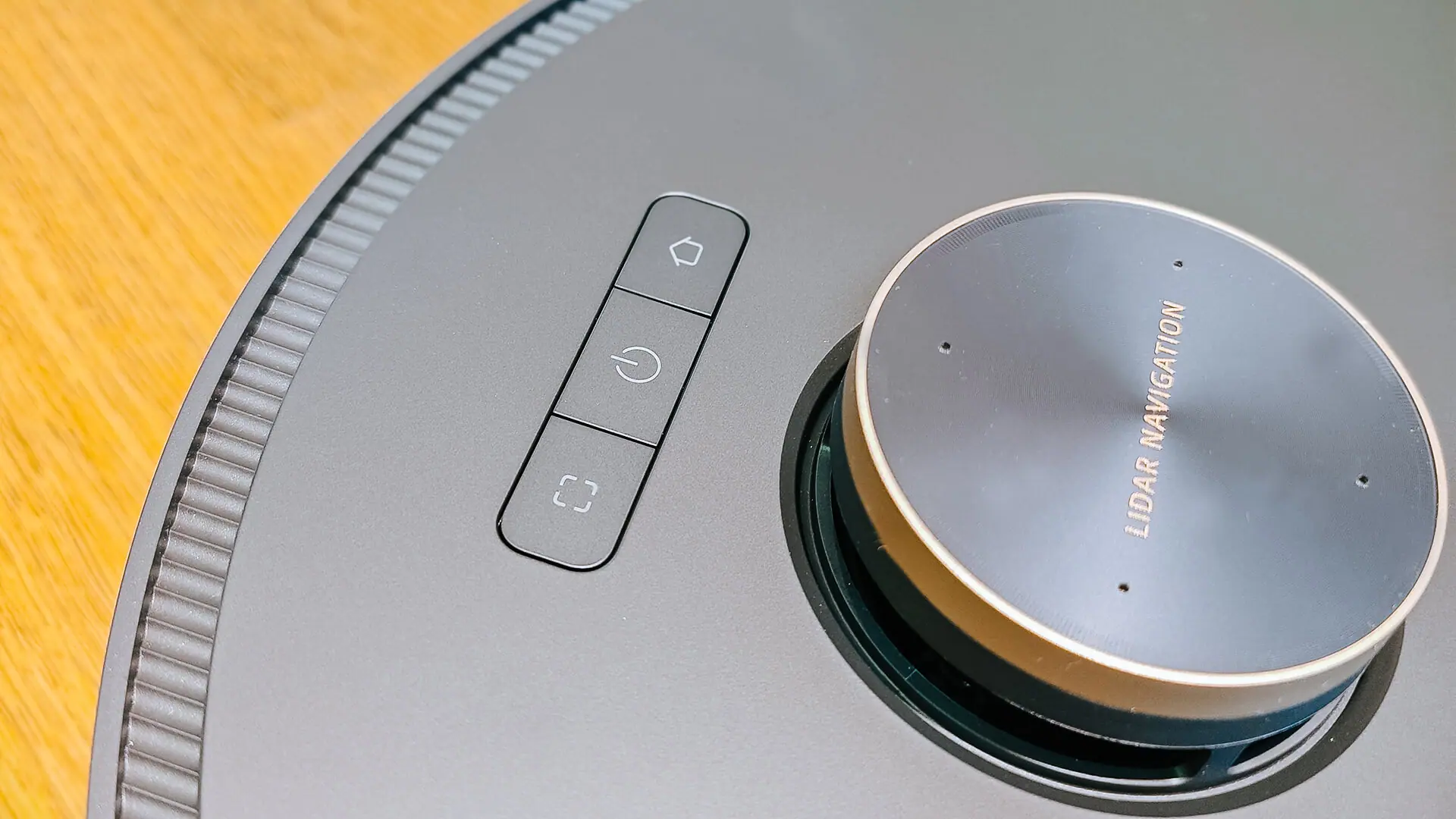 At the forefront of its capabilities is the Intelligent Edge Cleaning system. Historically, one of the main criticisms of robot vacuums has been their inability to address tight spaces effectively. The L20 Ultra has been explicitly designed to overcome this limitation. Utilising advanced sensors, algorithms, and MopExtend Technology allows the vacuum to meticulously navigate around your home, ensuring that even those notoriously tricky areas, such as skirting boards and the tight junctions between walls and furniture, are spotlessly addressed. It cleans up to 2mm of edges for deeper, closer, corner-to-corner cleaning.​ Whether it's the remnants of a spilt beverage or footprints, this intelligent system recognises different types of stains and adjusts its approach accordingly.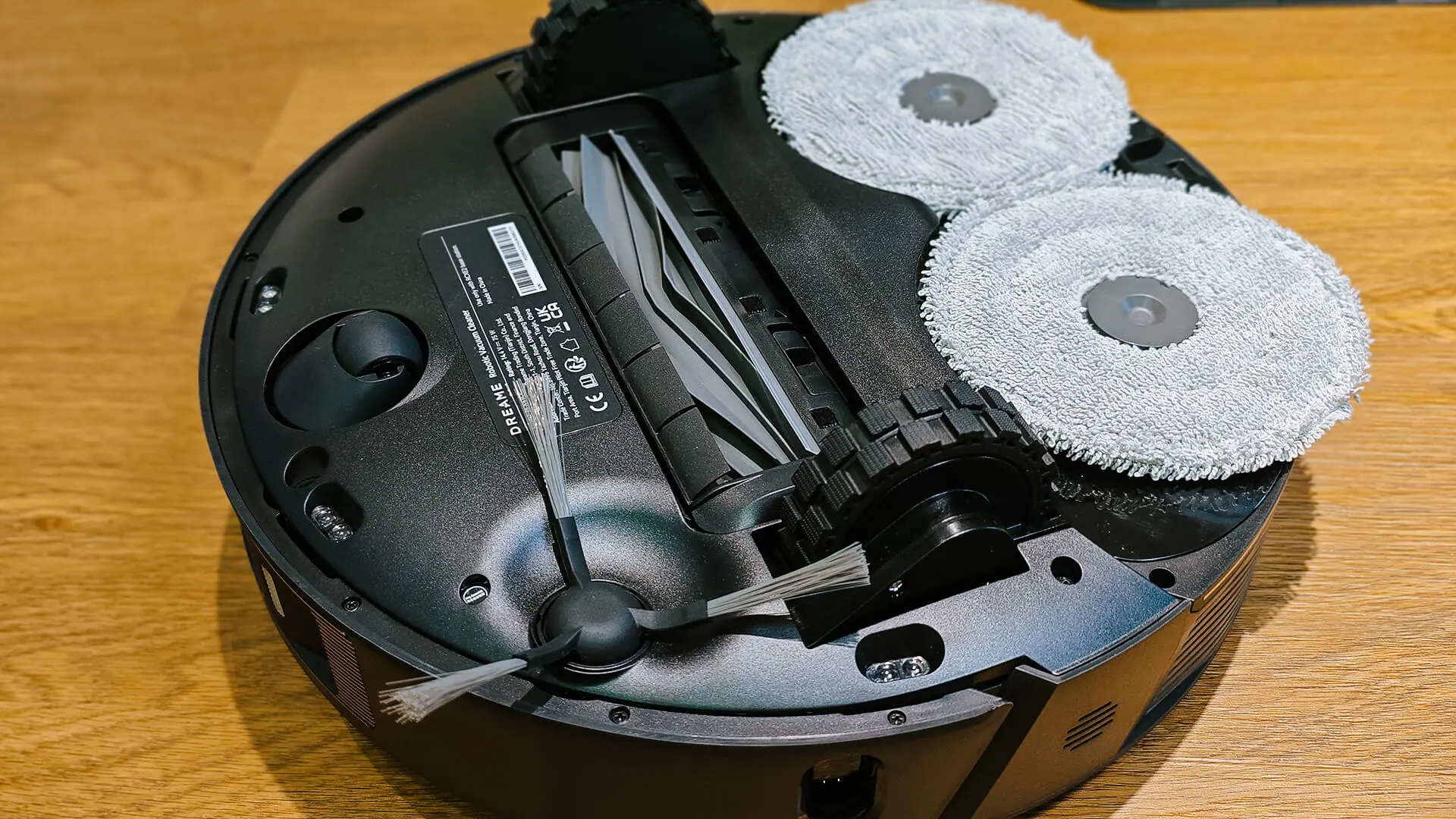 Complementing the MopExtend Technology is the DuoScrub Mopping System (similar to Q Revo). Unlike traditional robot mops that merely drag a wet cloth across the surface, the L20 Ultra's DuoScrub takes a more aggressive approach. It features two rotary mops that spin at optimal speeds and a scrubbing action reminiscent of manual cleaning. Stains that would typically require elbow grease can be managed effortlessly by the L20 Ultra, ensuring that your floors remain spotless without intervention. The DreameBot L20 Ultra can identify carpets and rugs, allowing users to select from three carpet cleaning options within the app, determining the robot's response to such surfaces; its 10.5mm mop lift is aptly designed for low-pile carpets as well.​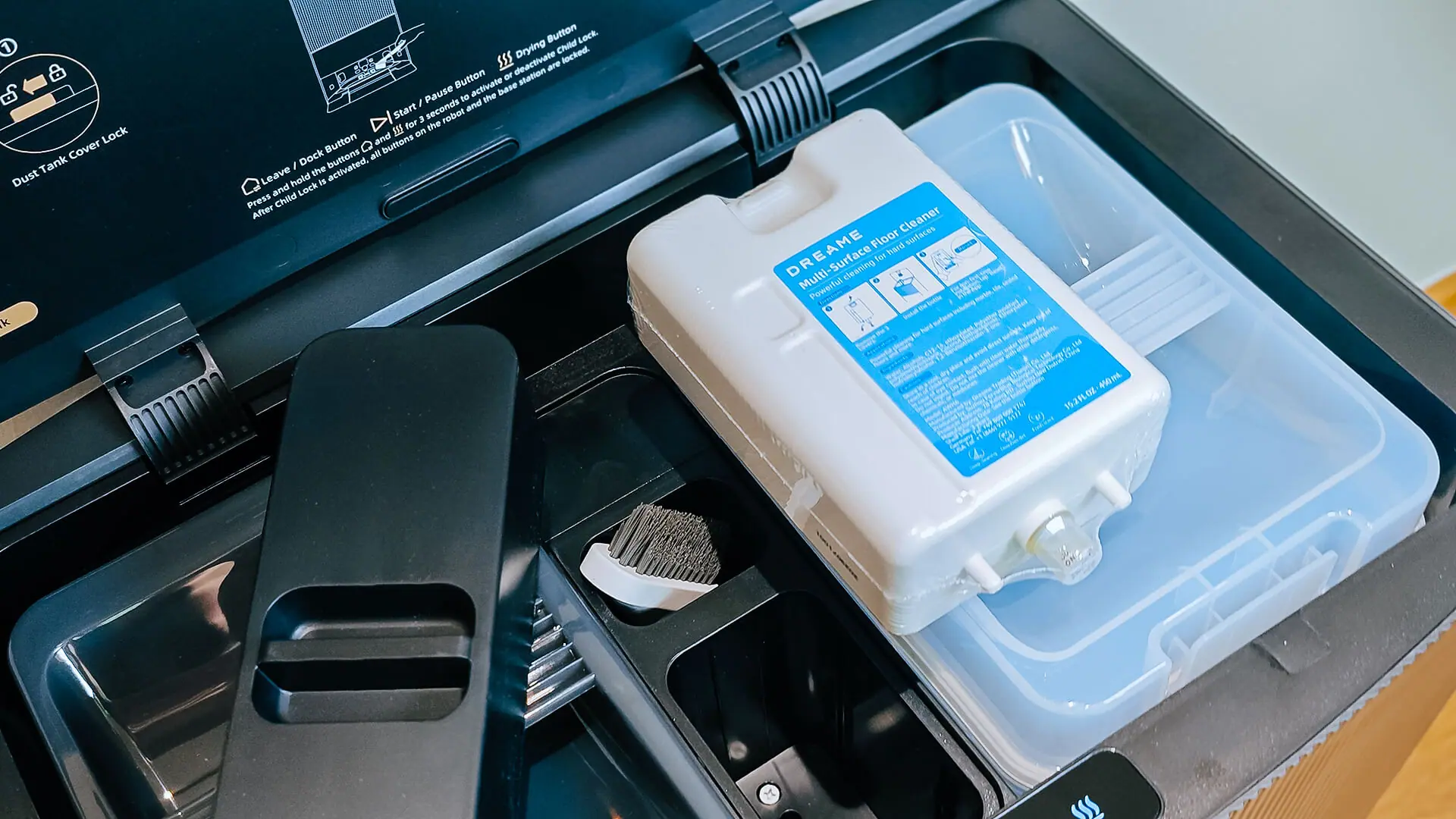 The L20 Ultra can also seamlessly integrate its cleaning regimen by automatically adding the Dreame cleaning solution during the mopping process, ensuring that the exact amount of solution is dispensed as required for a cleaner finish.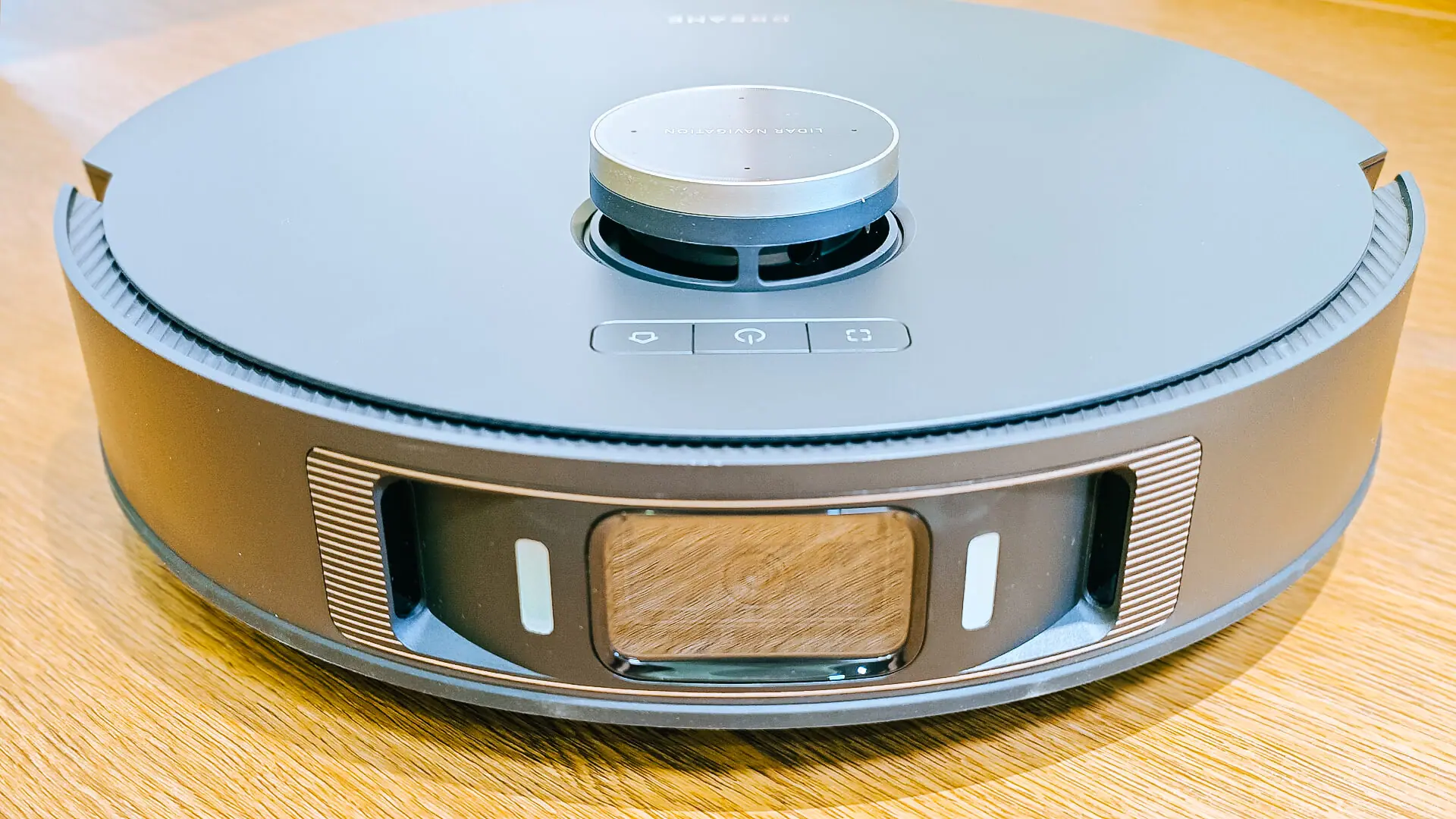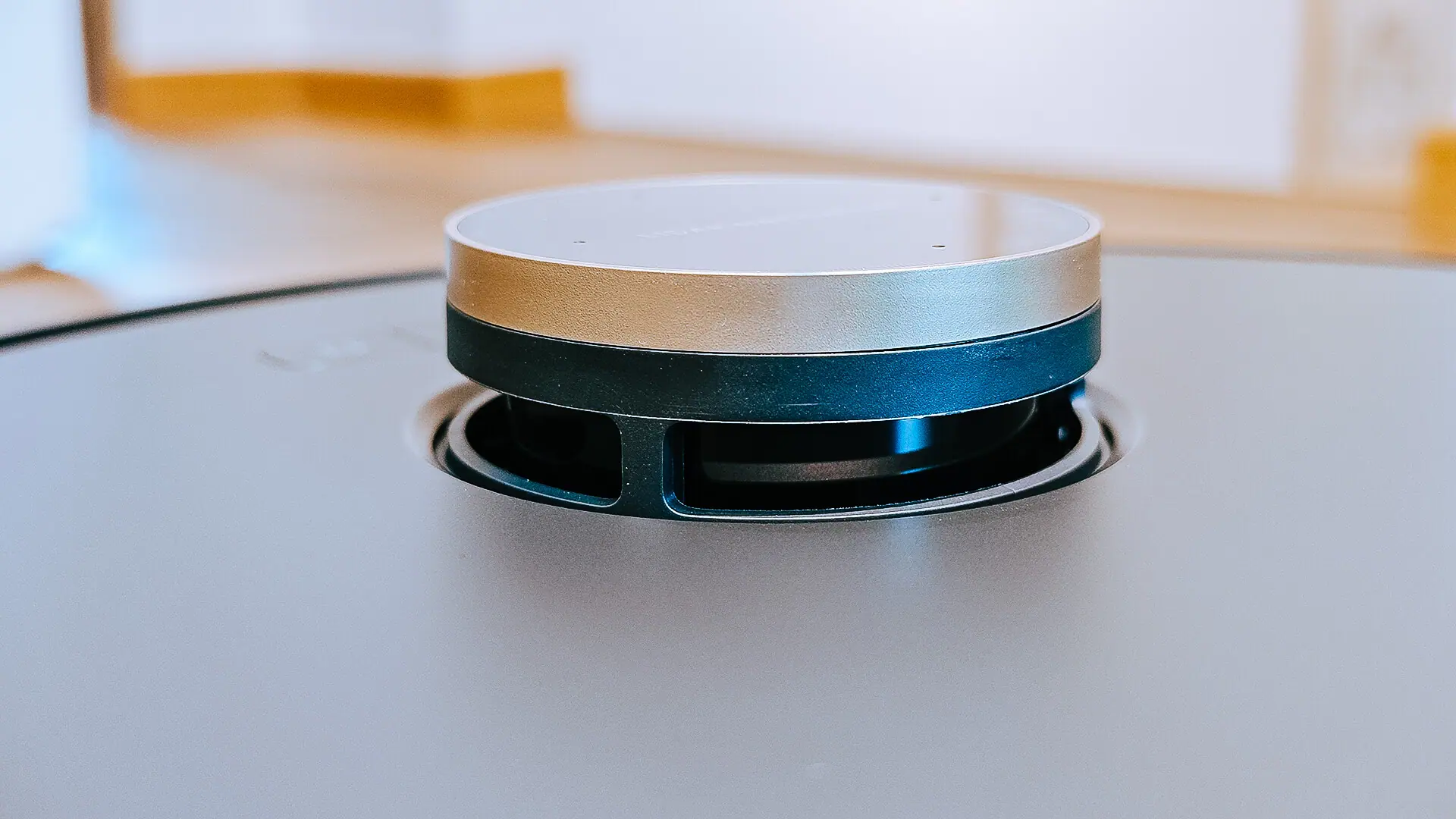 With the integration of Pathfinder Smart Navigation, coupled with AI Action and a 3D structured light obstacle avoidance system, the DreameBot L20 Ultra offers users heightened insight and intelligence, paving the way for a more efficient and obstacle-free cleaning journey. It moves with impressive smoothness, calmly avoiding obstacles. A built-in LED also helps the robot vacuum identify objects and plan how to clean around them, even in dim spaces and dark rooms.​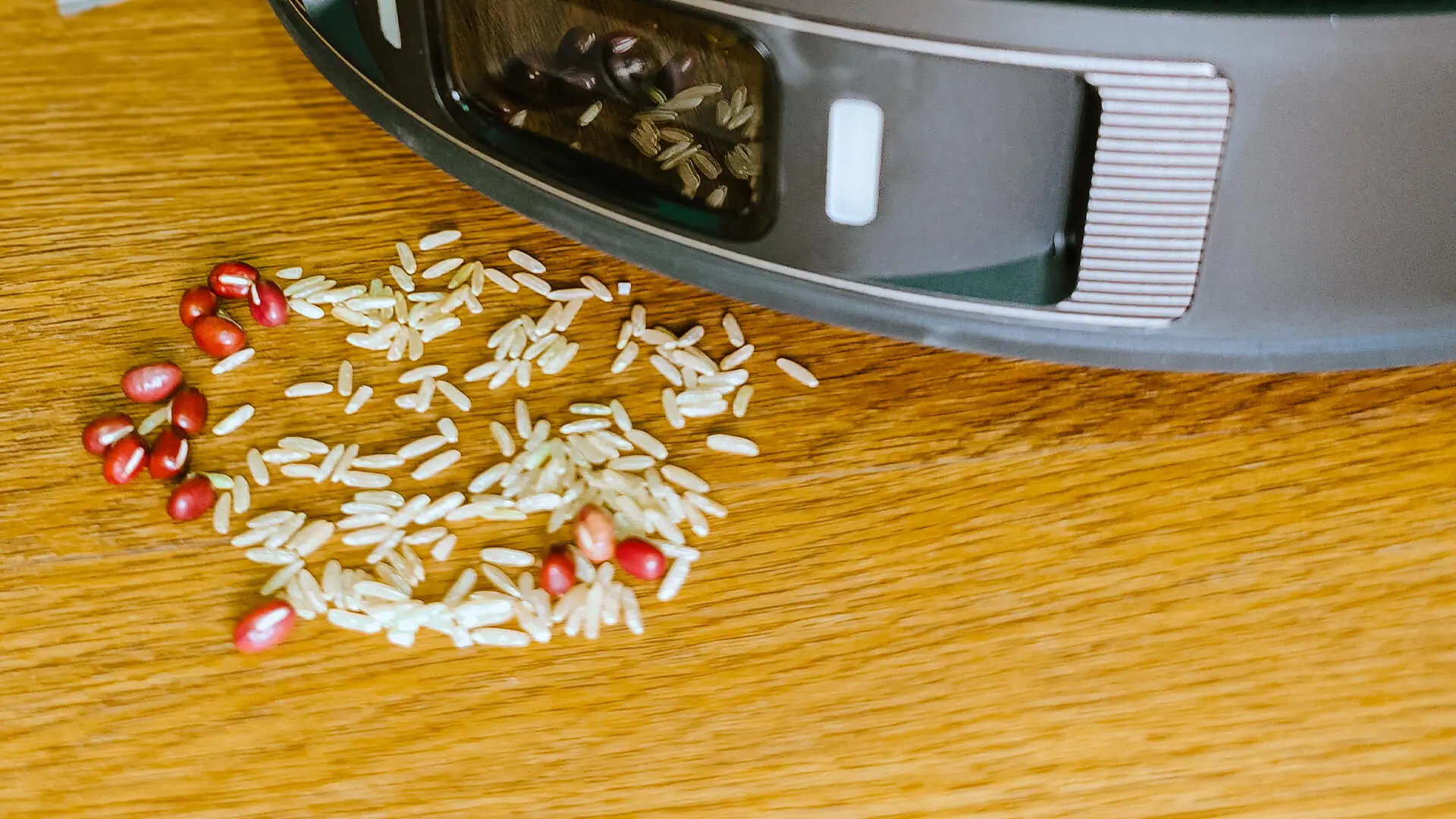 Over several weeks, our team embarked on a series of rigorous tests to ascertain the capabilities of the DreameBot L20 Ultra. Commencing with a controlled environment, we simulated everyday household messes – from fine dust particles and rice grains to pet hair and spilt liquids. In a larger room setup, the vacuum was challenged to navigate complex floor plans with a mix of furniture, drop-offs, and varied flooring types, including vinyl flooring, tiles, and dense carpeting. Amazingly, the DreameBot L20 Ultra has not merely met our expectations but surpassed them resoundingly. Its formidable 7,000Pa suction power ensures unparalleled dirt and debris extraction even from the most challenging surfaces. This robot vacuum stood out in every aspect, from basic cleaning to advanced technological features, confirming its commendable market position and price point.
Streamlining maintenance for fast-paced lifestyles
When time is often in short supply, the maintenance of household appliances, particularly cleaning tools, may need to be addressed. It's essential not just to possess a cleaning device but for that device to operate independently and require little attention once its primary function is done. Addressing this modern-day requirement, the L20 Ultra stands out with its design emphasis on low maintenance.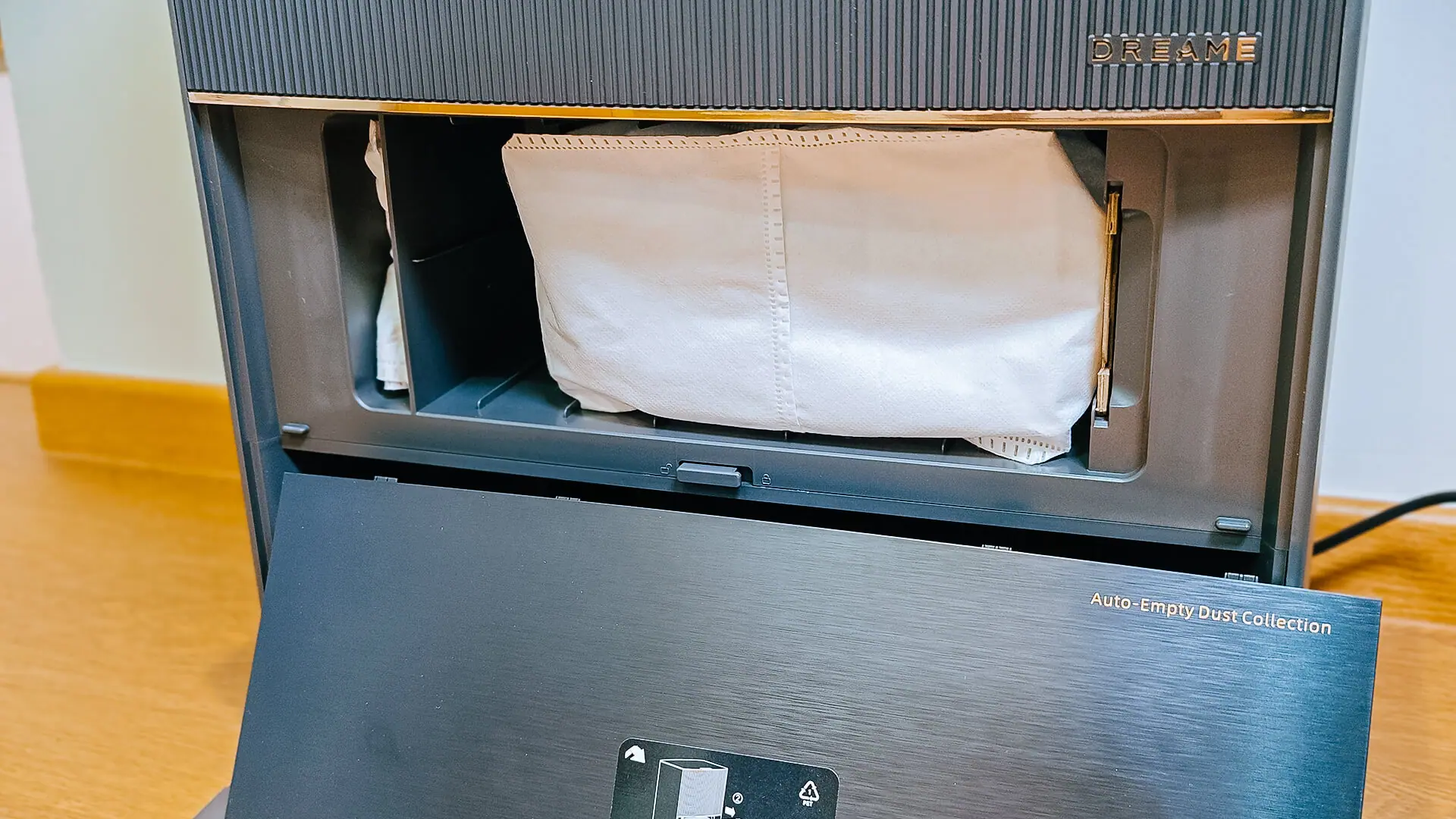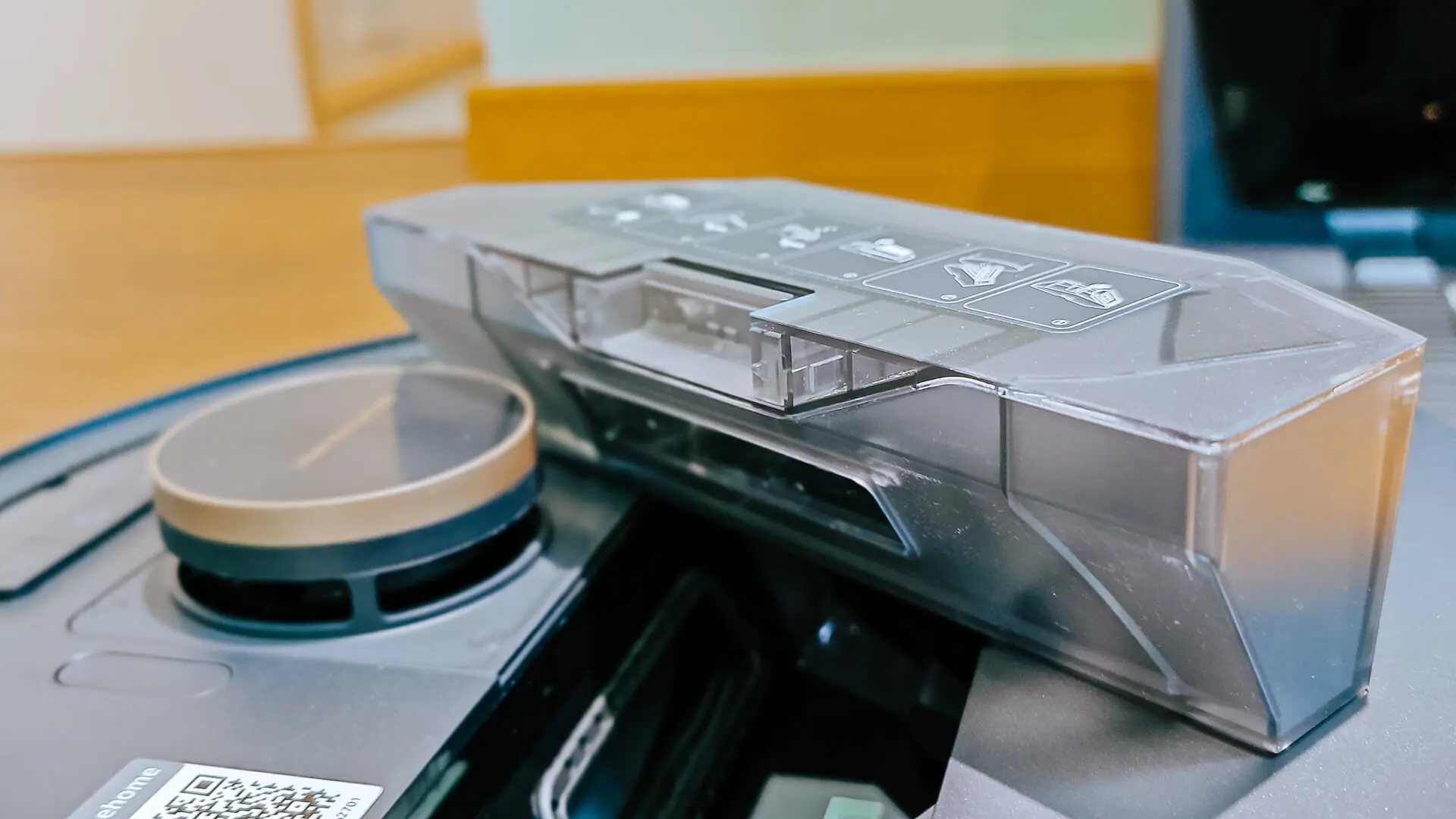 Central to the L20 Ultra's design is the auto-empty feature. Distancing itself from traditional robot vacuums that mandate users to physically dispose of the gathered debris and dust, the L20 Ultra embodies efficiency. After each cleaning session, it self-directedly relocates the collected dirt to a dust bag within its docking station. This feature speaks volumes of its avant-garde tech prowess; it's undeniably convenient from a user's perspective. On average, the dust bag's replacement cycle is approximately 75 days under regular use, thus significantly reducing maintenance intervals.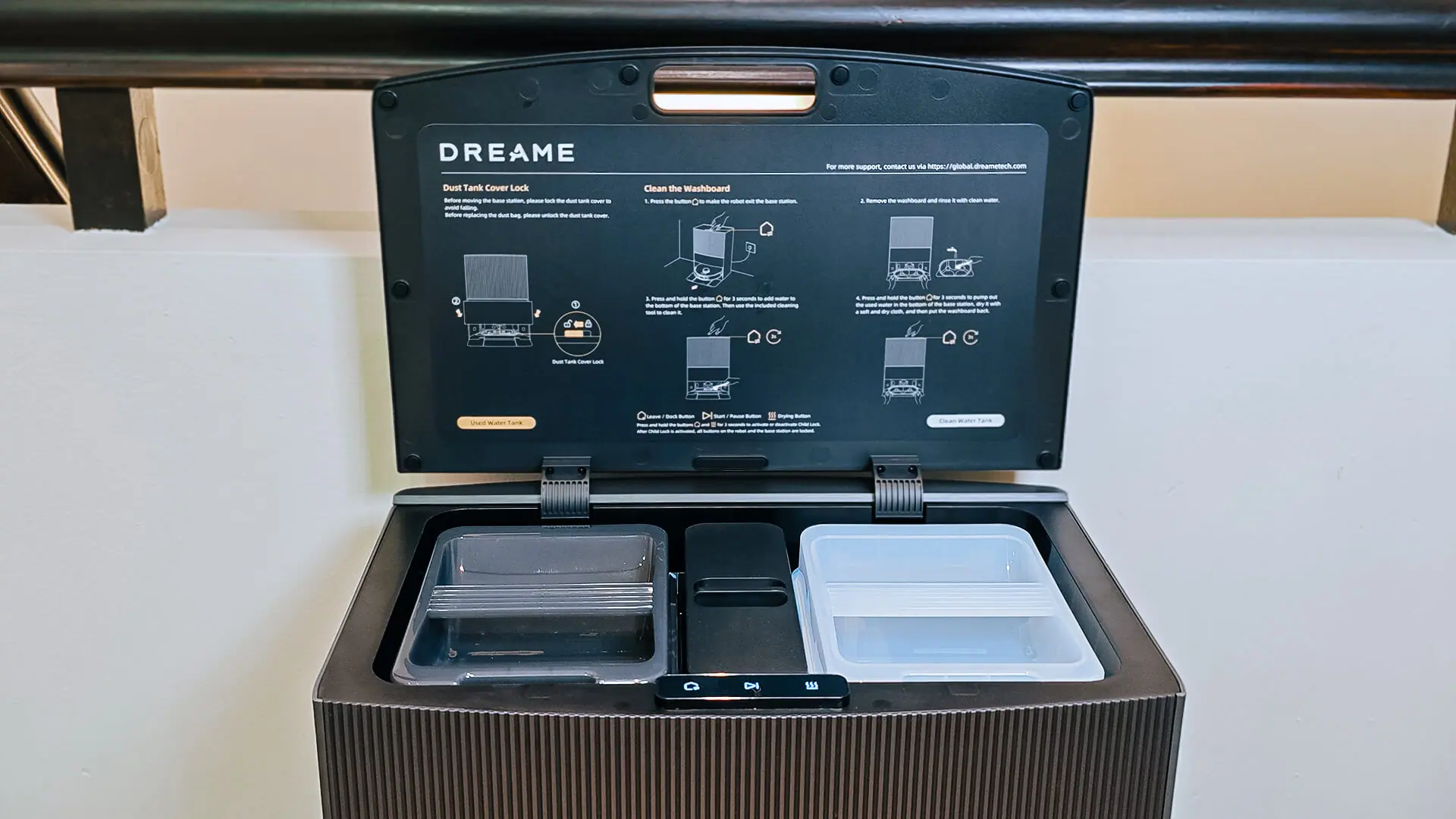 The DreameBot L20 Ultra also features a dual water tank system, ensuring a balanced distribution of clean water (4.5L) and effective collection of dirty water (4L) during its mopping function. This advanced tank design optimises cleaning and simplifies maintenance by segregating used water from the fresh supply.
The device's innovation trajectory doesn't plateau here. A mop self-cleaning function ensures the mop attachment is perpetually at peak performance. This automatic cleaning post-usage curtails dirt build-up, promoting uniform cleaning results. Further amplifying its user-friendly features is the automatic hot air drying function, judiciously added to counter potential moisture or mould-related complications, reinforcing the appliance's long-term usability and hygienic promise.
Even more convenience with the Water Hookup Kit
The L20 Ultra offers an optional Water Hookup Kit for those seeking a truly automated setup. While the vacuum already showcases a range of automated features, users usually need to empty the dirty water reservoir and replenish the clean water tank for most models in the market. Retaining dirty water is not recommended, as this can result in unpleasant odours. The Water Hookup Kit brings a new dimension to this process. It seamlessly integrates with the household's water infrastructure, facilitating automatic refills with fresh water and simultaneous drainage of used water. This addition revolutionises the robot vacuum industry, taking automation to unparalleled heights.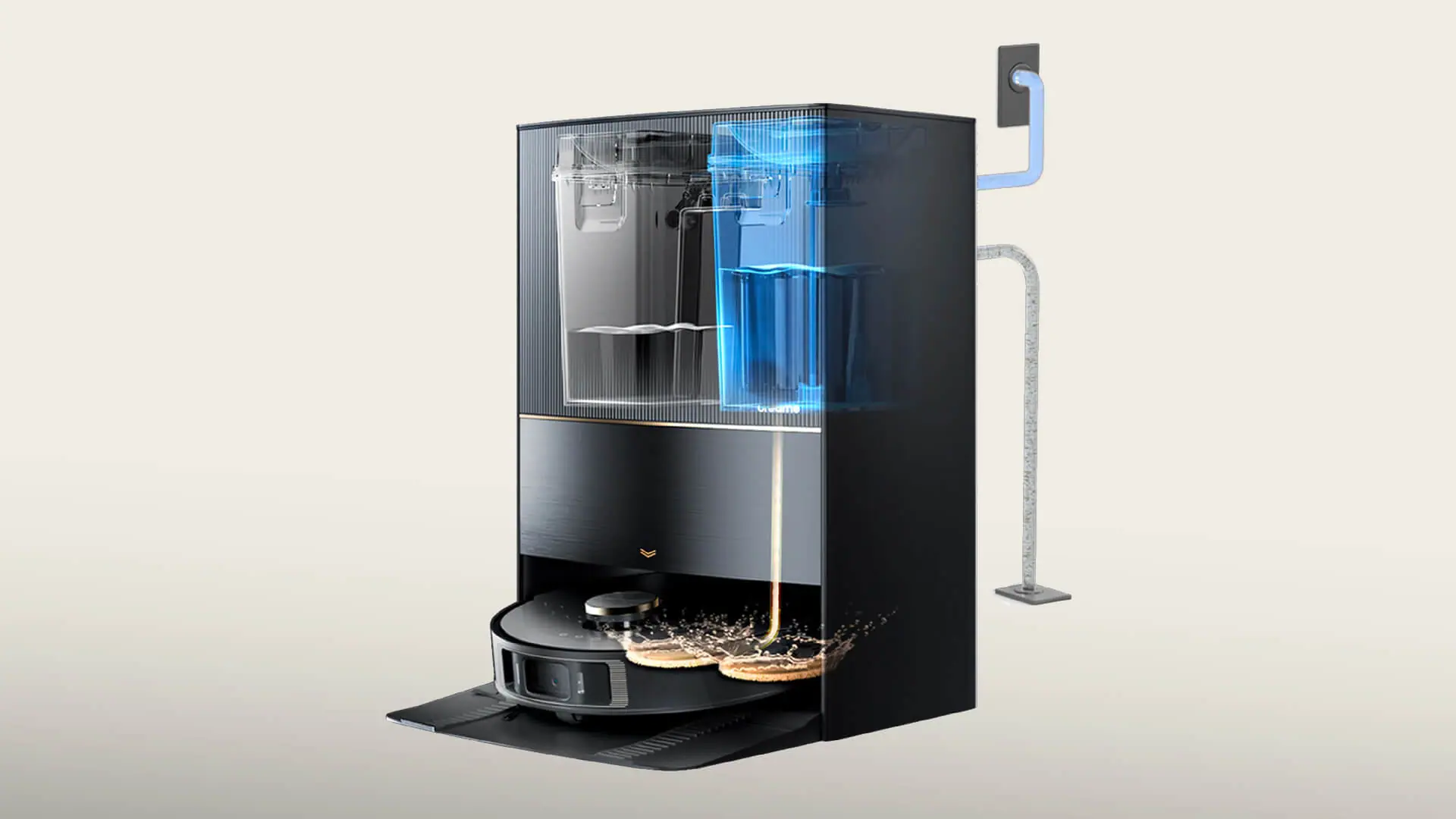 However, homeowners must ensure compatibility with their residence's plumbing before opting for the Water Hookup Kit, as indicated in the accompanying guide. With this kit in place, the only periodic task left for users is a monthly cleaning of the washboard, which, for added convenience, is detachable. This allows users to wash the washboard directly under a tap effortlessly, eliminating the inconvenience of cleaning it in a fixed position.
Enhanced control with intuitive software 
The L20 Ultra prides itself on delivering a user experience prioritising control and adaptability. Central to this is its integration with the mobile app, an advanced software solution that pushes the boundaries of intelligent home cleaning. Beyond merely navigating around your home, the L20 Ultra meticulously studies the layout. It then employs this understanding to propose optimised cleaning strategies tailored to each space's unique dimensions and complexities. This intuitive approach goes beyond mere automation, providing homeowners with a dynamic tool that constantly evolves and refines its cleaning approach based on the environment it is presented with.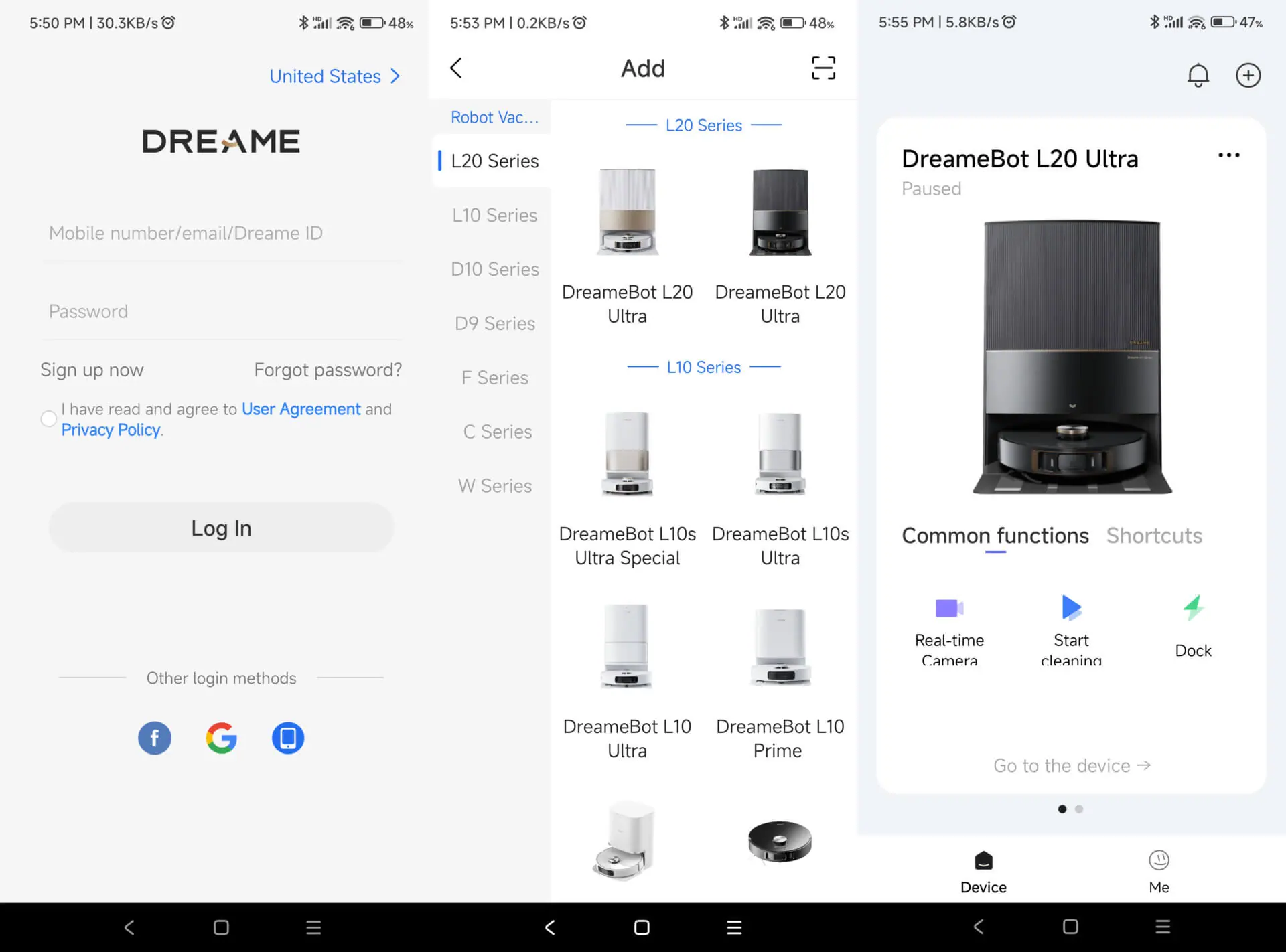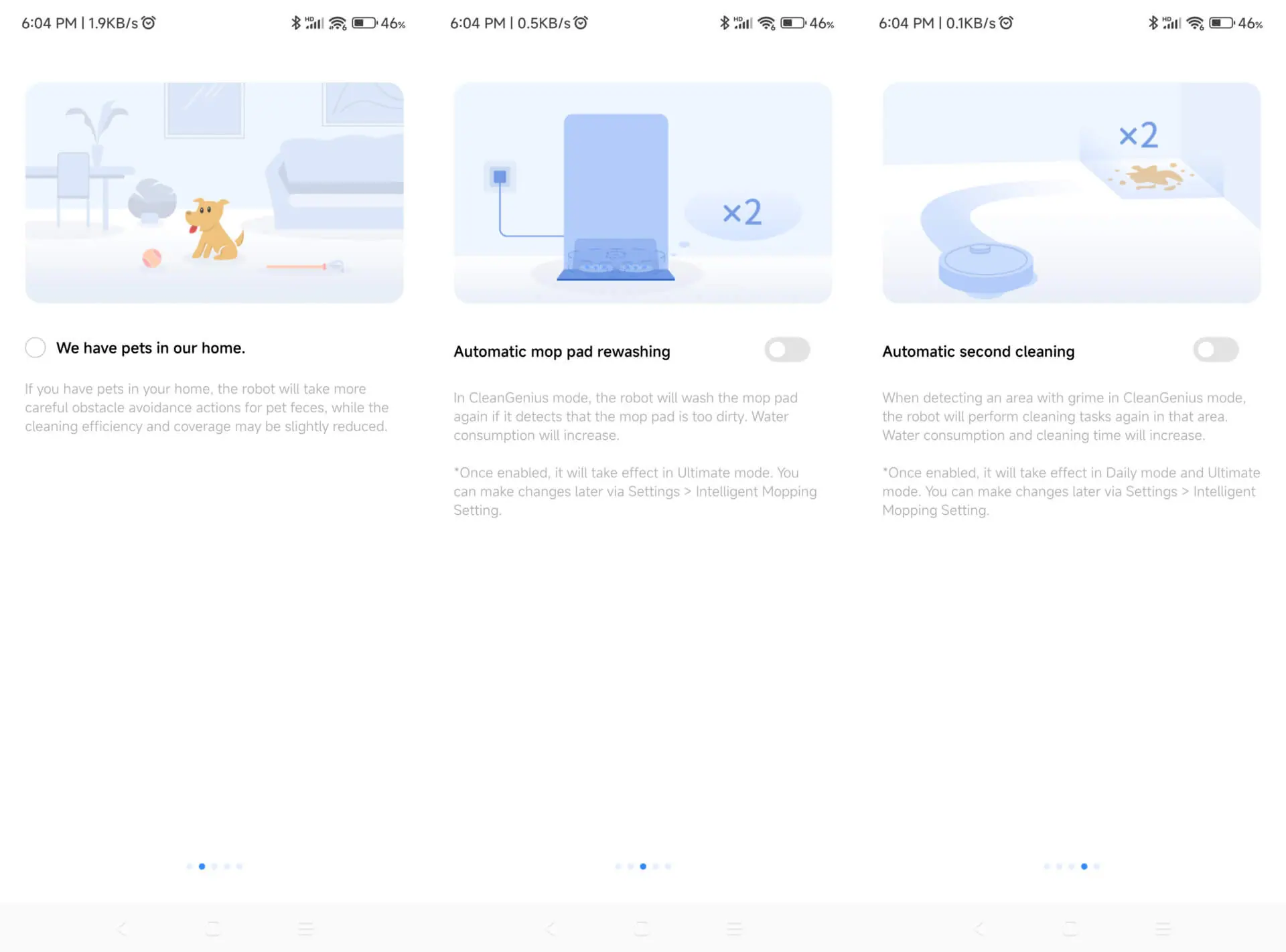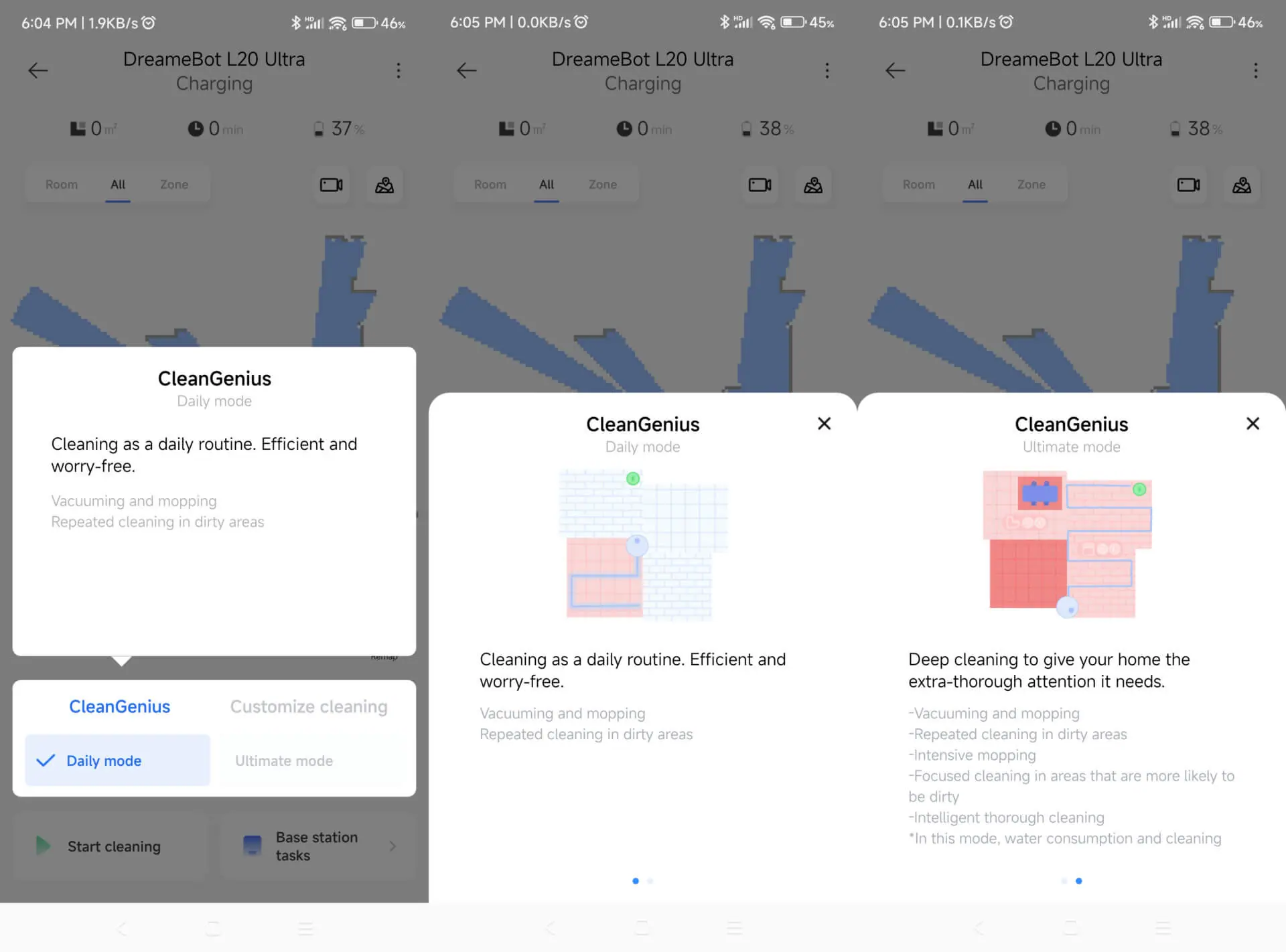 Complementing this autonomous intelligence is the mobile app (Dreamehome) designed for the L20 Ultra. This app acts as a control centre, offering users various customisation options to enhance the cleaning process further. Whether segmenting specific rooms for targeted cleaning, scheduling sessions, or demarcating 'no-go zones' to protect delicate areas or objects, the application empowers users to shape the vacuum's operations according to their preferences. Such granular control, combined with the device's inherent smart capabilities, ensures that every nook and cranny of one's residence receives the attention it deserves, culminating in a consistently pristine living environment.
The verdict: DreameBot L20 Ultra
Meticulously designed for performance and ease, the DreameBot L20 Ultra has emerged as a clear leader in robotic vacuums. It promises superior cleaning, intelligent adaptability, and reduced maintenance, all streamlined within a sleek aesthetic that can enhance any living space.
Priced at S$1,749 on Shopee Mall, the L20 Ultra offers homeowners a chance to own a piece of cutting-edge technology that encapsulates the essence of modern living. For those desiring a heightened level of automation, the L20 Ultra with Water Hookup Module is available at S$2,240, which includes the installation service. Considering the array of advanced features and the convenience offered, these price points position the L20 Ultra as a competitive and worthy investment. In a city like Singapore, where every square foot of space is invaluable, and time is of the essence, the L20 Ultra is a harmonious blend of luxury, innovation, and practicality.
Exclusive promotion with S$260 off
Use Promo Code "DREAEDT" from now till 31 October 2023 to enjoy S$260 off. First come, first served. Act fast before the voucher is used up!