The world of photography and videography is evolving rapidly, and the latest addition to the growing list of 360-degree cameras is the Insta360 X3. As the successor to the highly popular Insta360 One X2, the X3 has already generated quite a buzz in the industry. In this review, we'll dive deep into the features, performance, and overall experience of the Insta360 X3, helping you determine whether it's the right choice for your immersive content creation needs.
Building upon the strong foundation of its predecessor, the Insta360 X3 promises to deliver an unparalleled experience, boasting improvements in image quality, stability, and user-friendliness. But does it live up to the hype? Let's find out as we delve into the details of this fascinating device.
Video Resolution: Up to 5.7K at 30fps for 360 mode and 4K at 30fps for Single Lens mode.
Photo Resolution: Up to 72MP (11968×5984)
Aperture: F1.9
35mm Equivalent Focal Length: 6.7mm
Photo Modes: Standard, HDR, Burst, Interval, Starlapse
Video Modes: Standard, Active HDR, Timelapse, TimeShift, Bullet Time, Loop Recording, Pre-recording
Ports: 1x USB Type-C
MicroSD Card: UHS-I V30 speed class, exFAT format SD cards with a max storage of 1TB are recommended.
Dimensions: 46.0 x 114.0 x 33.1mm
Weight: 180g
Cutting-edge design with upgrades compared to its predecessor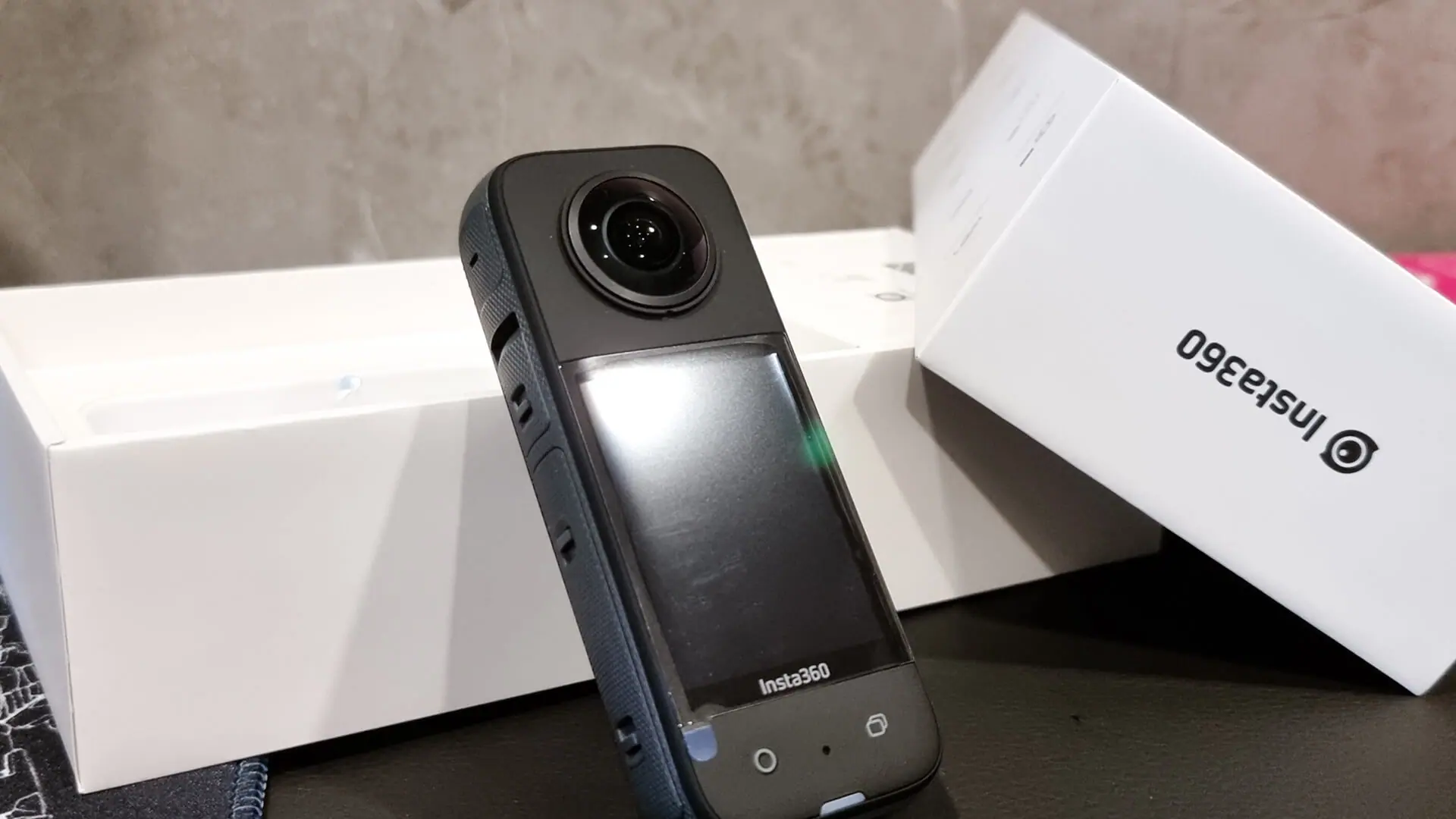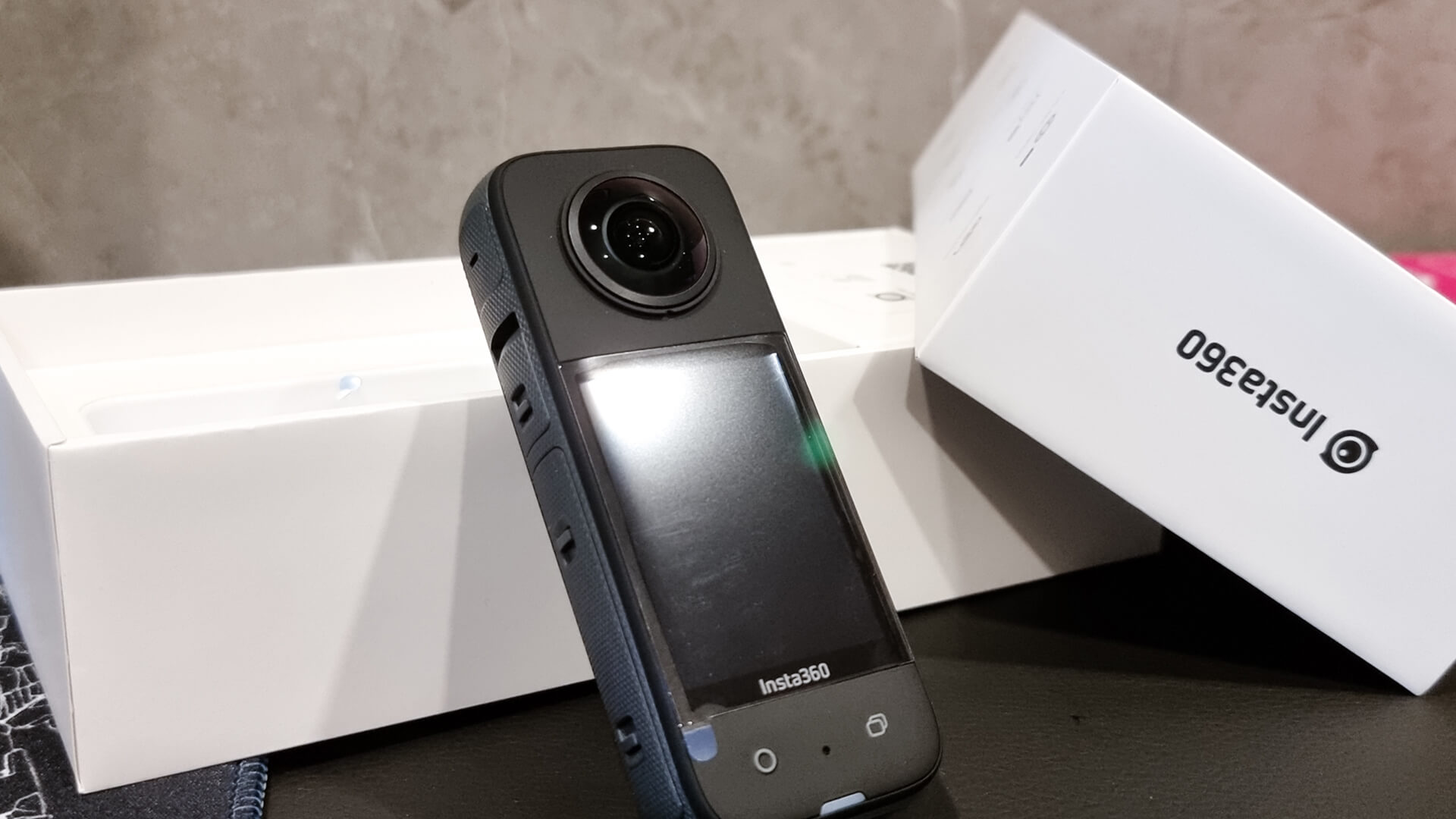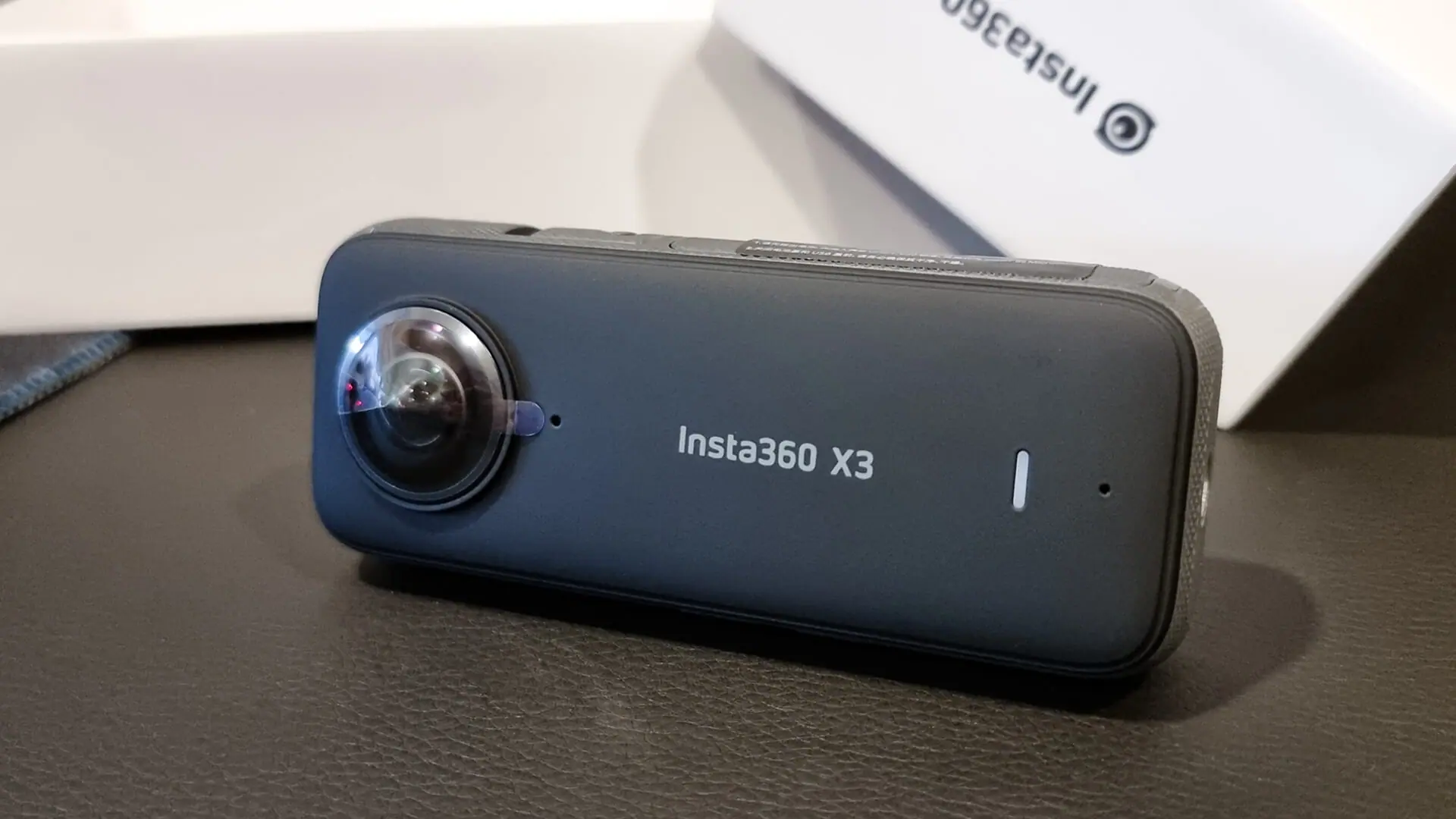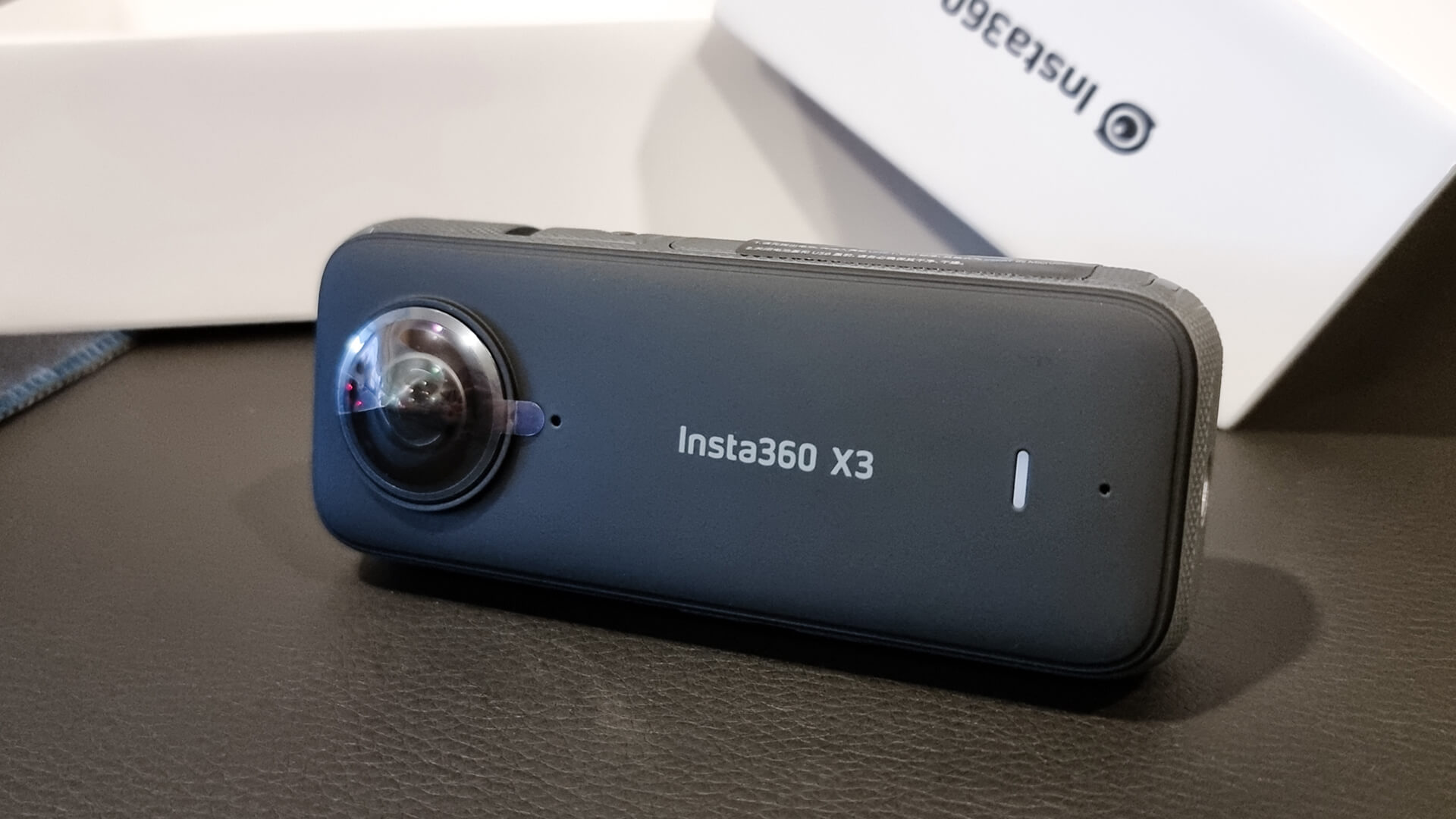 The Insta360 X3 is a cutting-edge 360-degree camera with significant design upgrades compared to its predecessor, the One X2. With a larger 2.29-inch touchscreen and a stick-like upright form factor, it offers a comfortable grip and easy control of camera settings. In addition, the textured rubber sides and hardened plastic body provide both durability and secure handling, making it an ideal action camera.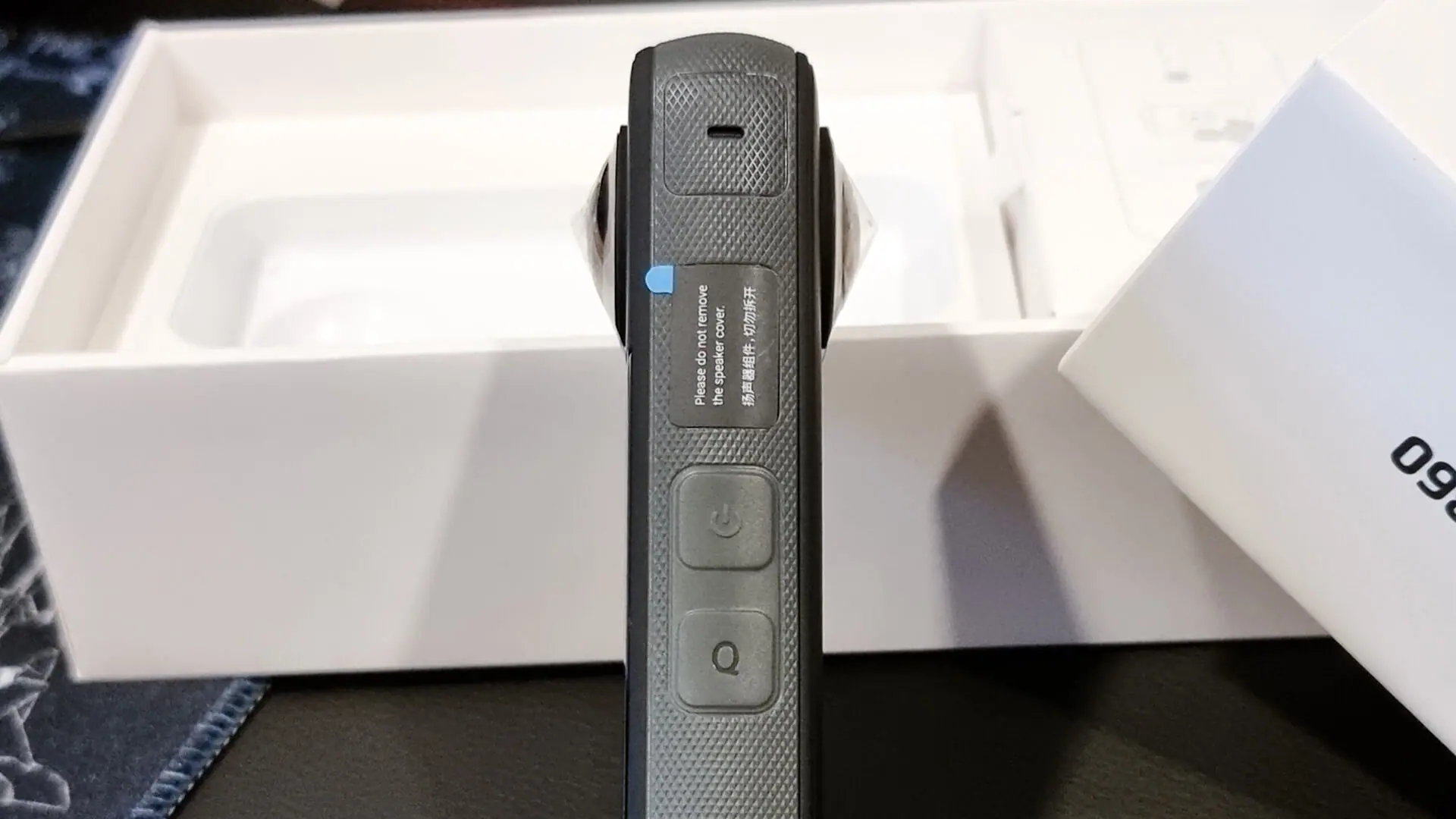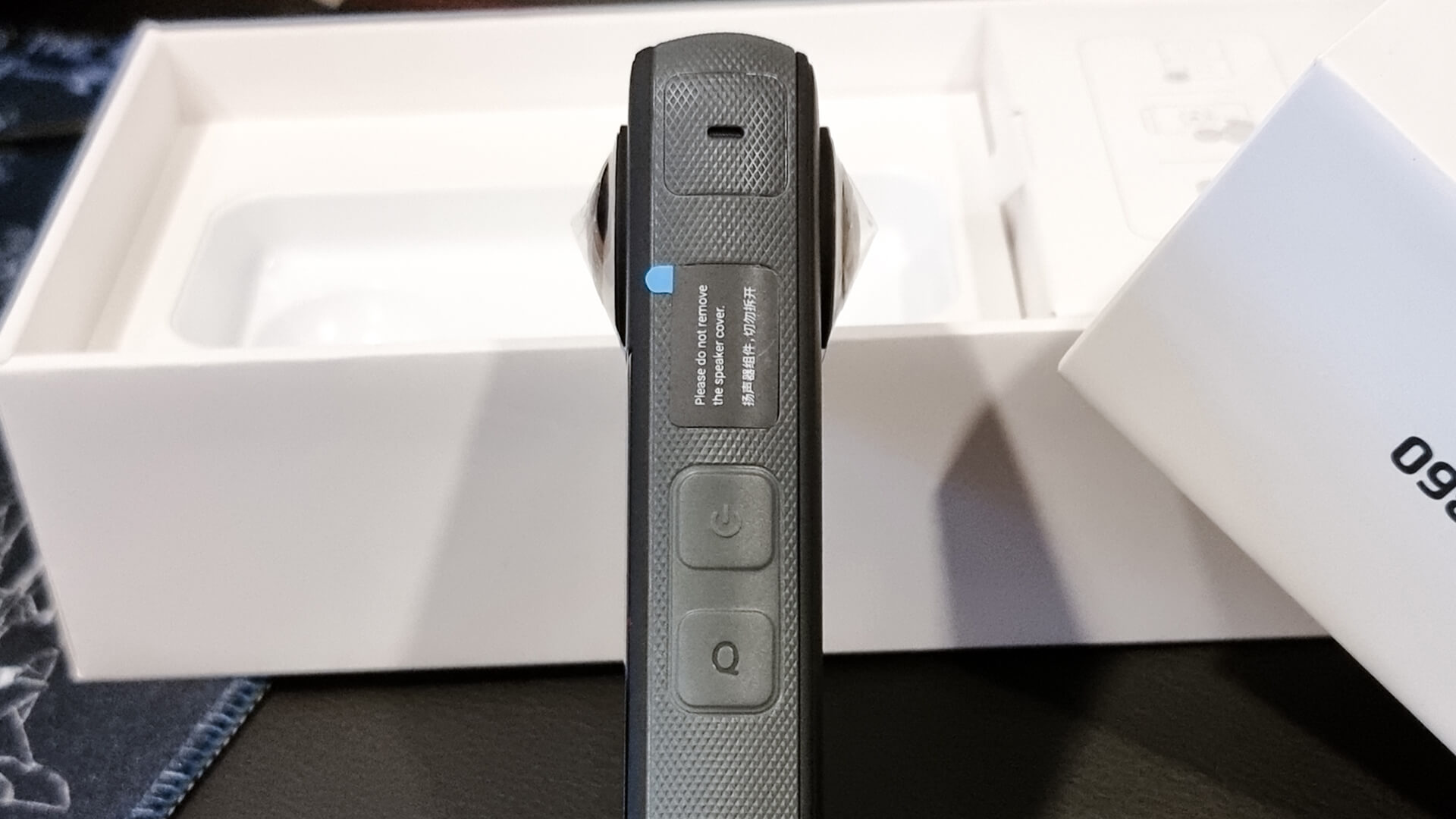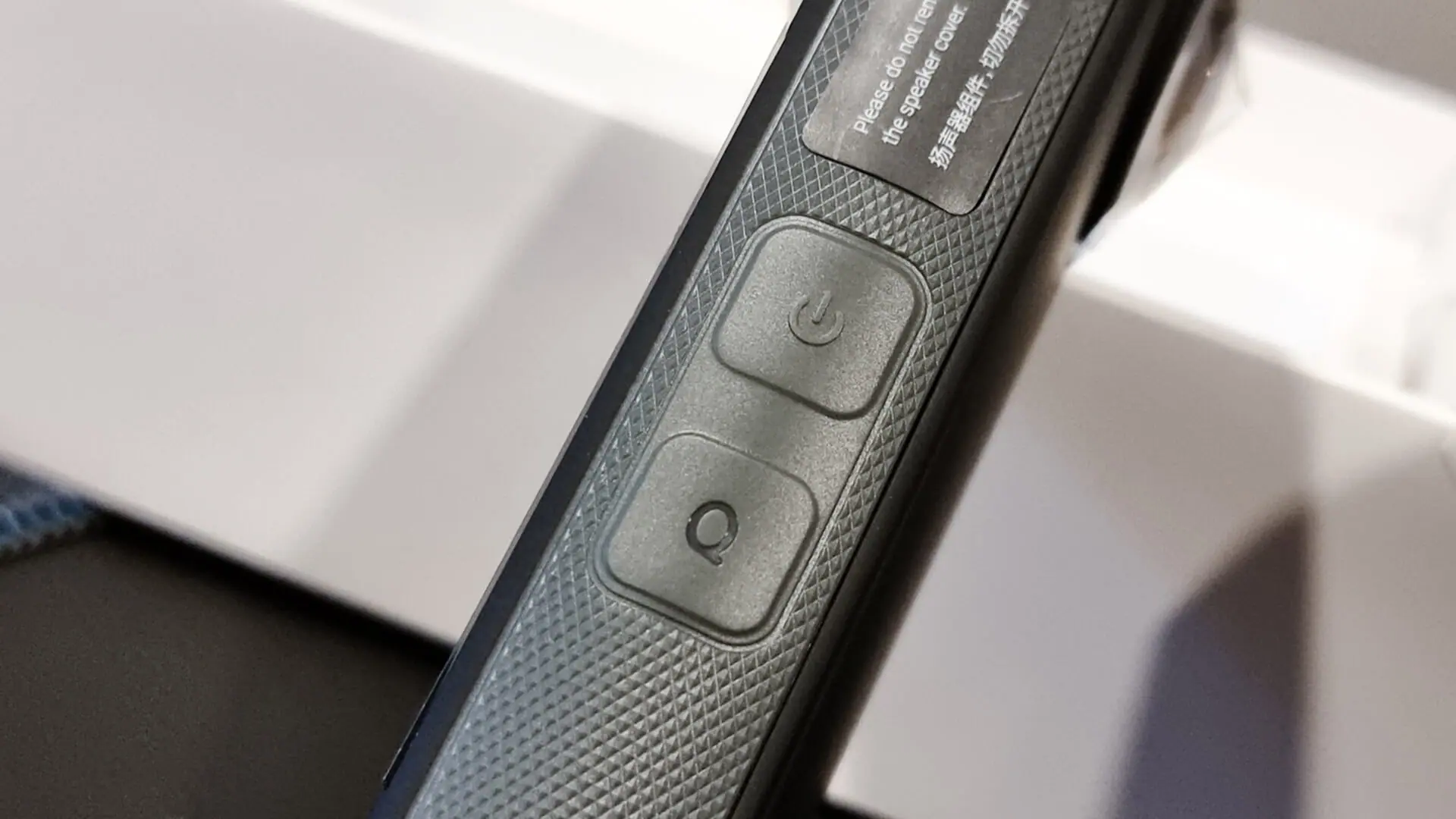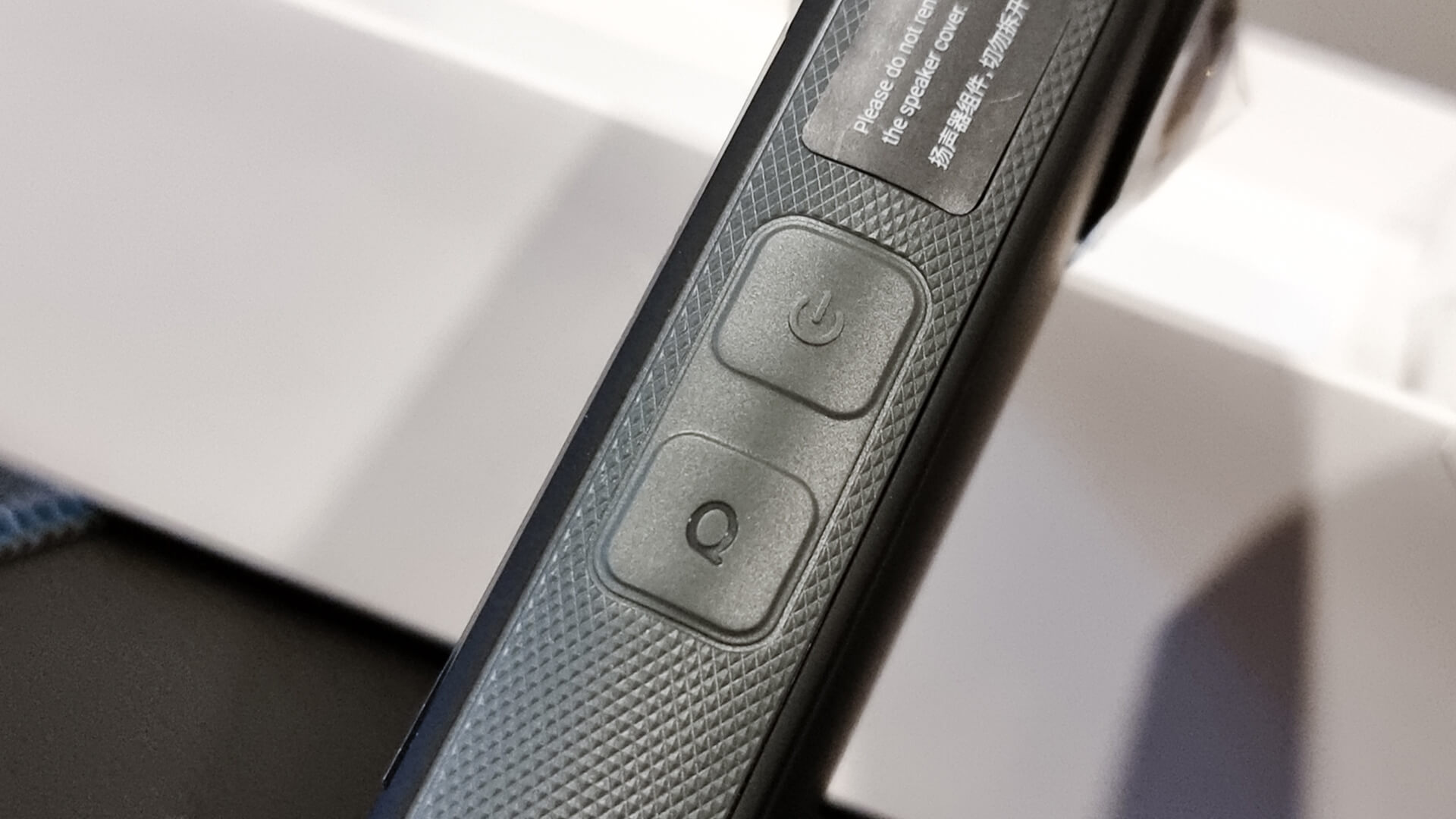 While the X3 (180g) is slightly bigger and heavier than the One X2 (149g), it remains compact enough to be compatible with most action camera accessories. The camera houses the battery, MicroSD card slot, and USB-C port on one side, while the power button and quick menu key are on the other. In addition, there's a shutter button and another button for viewing media on the front.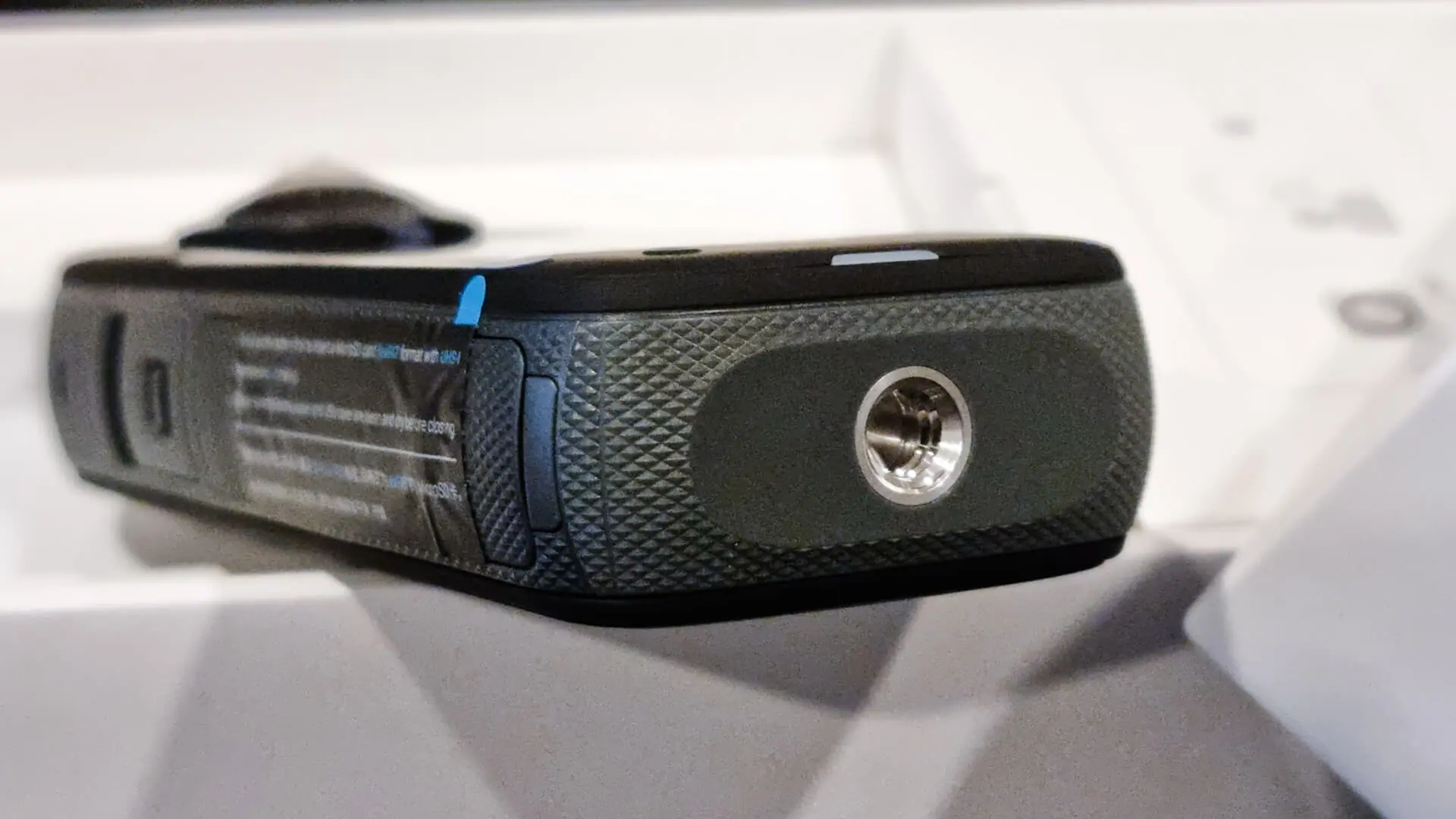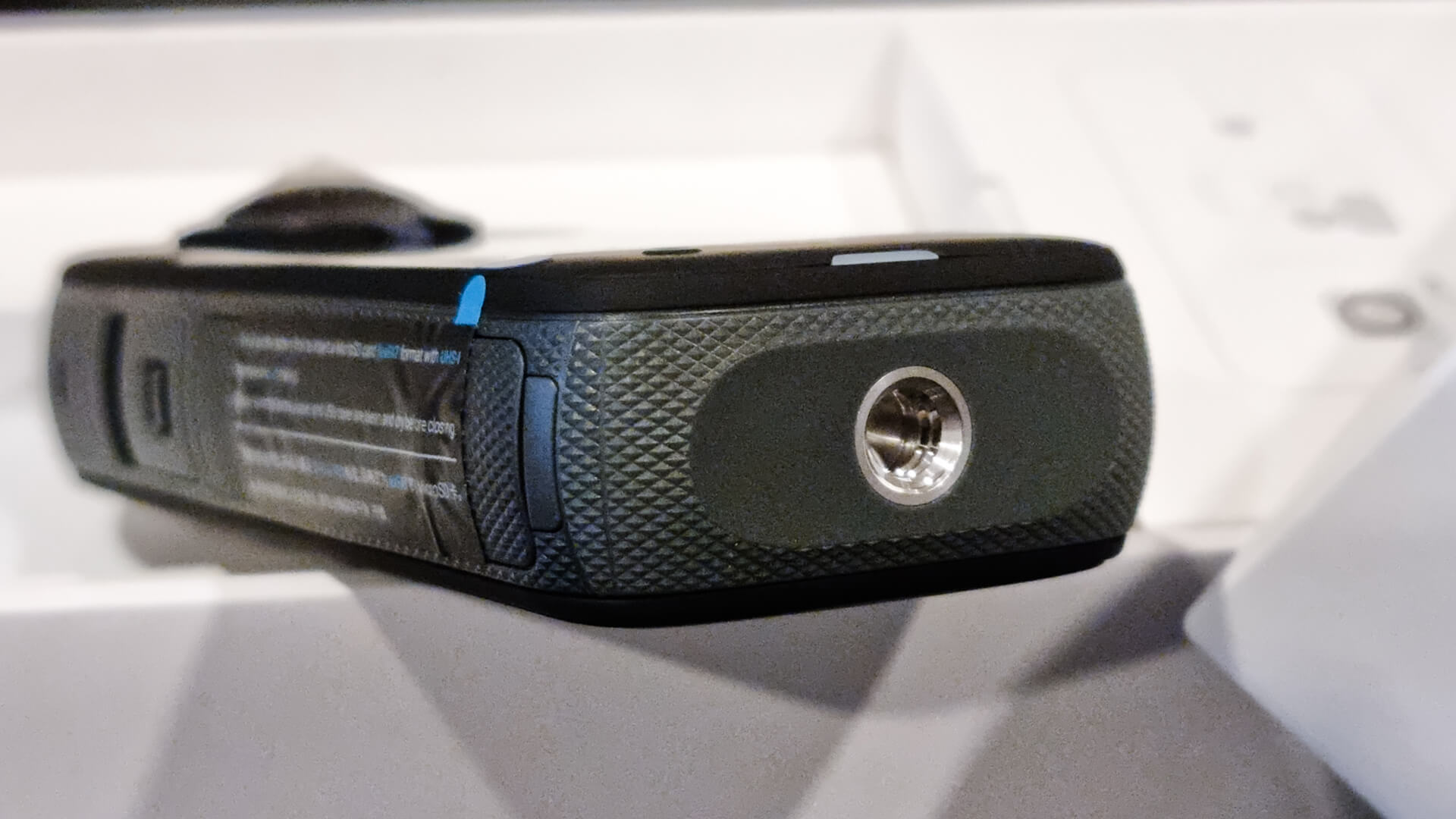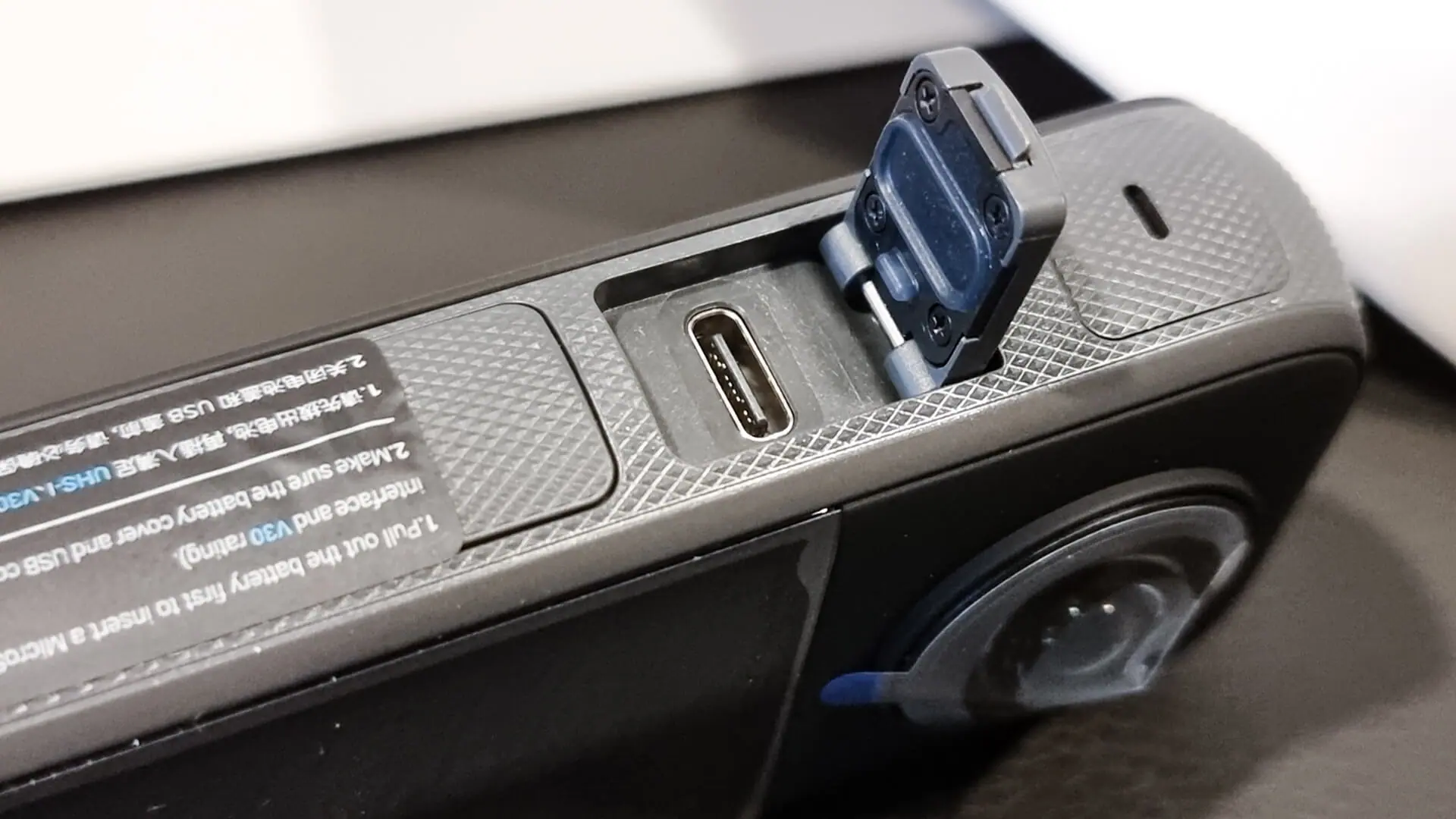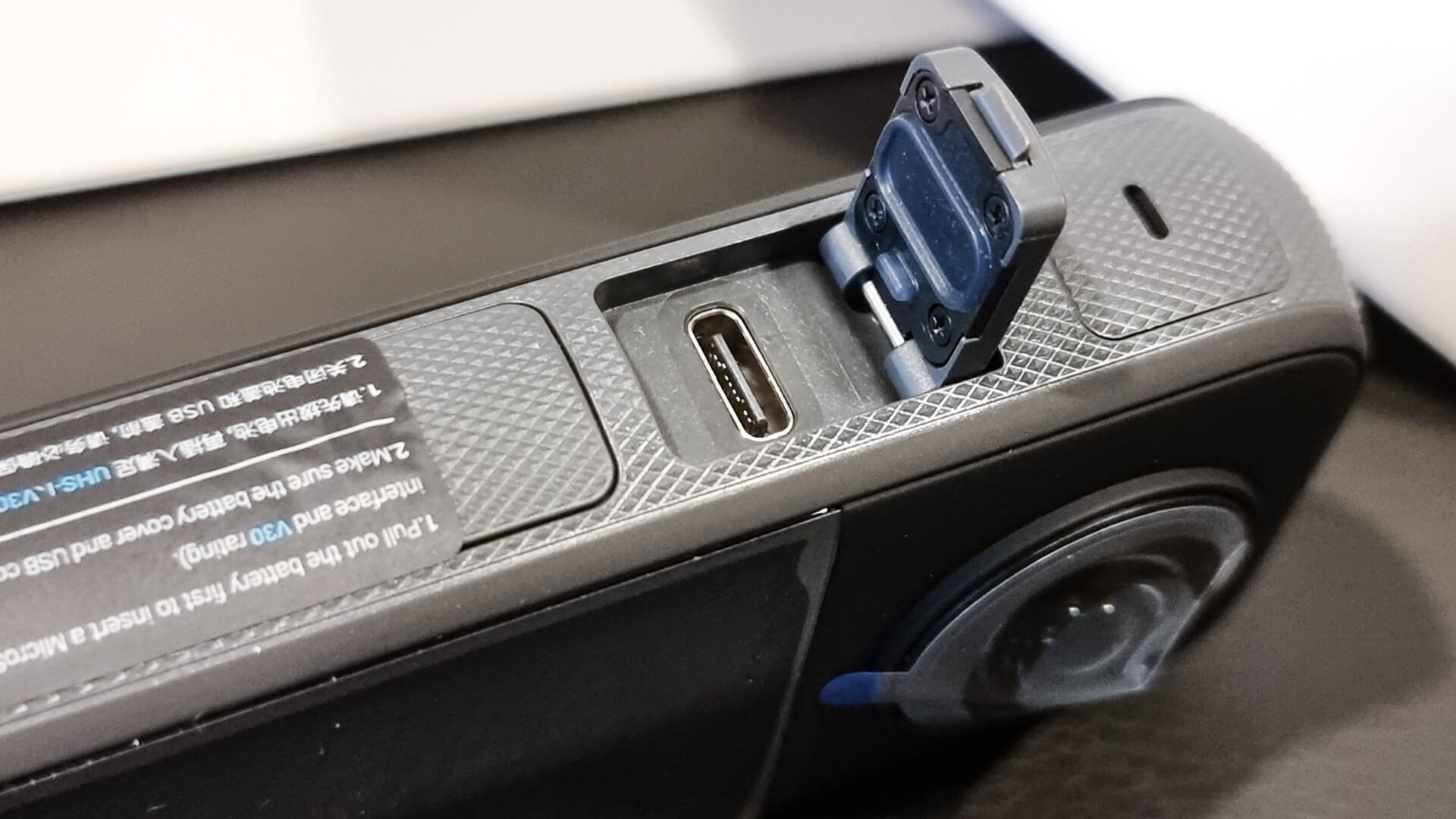 The X3's lenses, which protrude slightly, are vulnerable to damage, so investing in a lens cover or Insta360's accidental damage insurance is advisable. The camera is water-resistant up to 10 meters without a case, as long as all doors are securely closed. It matches the water resistance of the GoPro Hero 11 Black and doubles that of the GoPro Max. For deeper dives, it's recommended to use the Insta360 Dive Case for extra protection.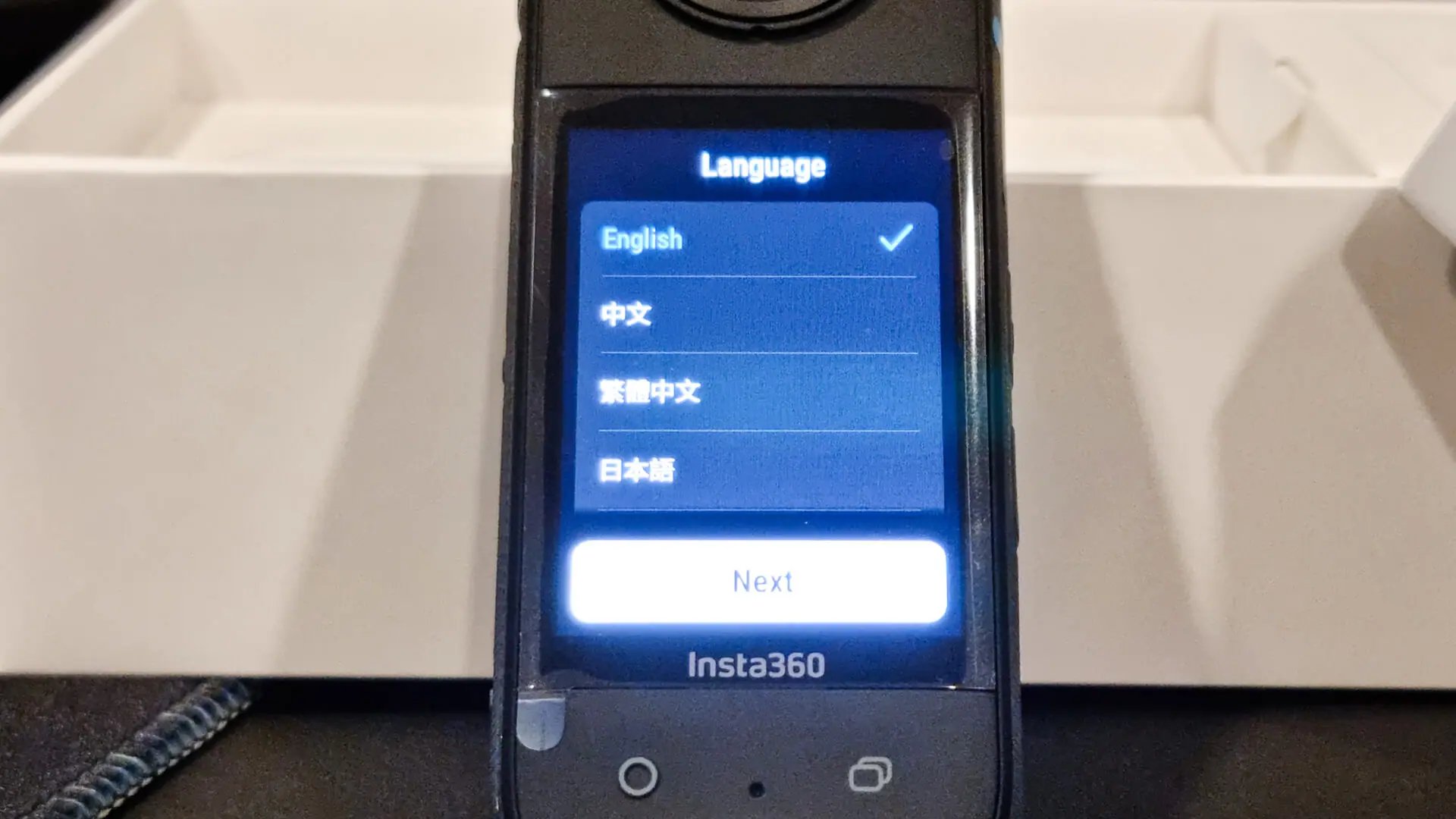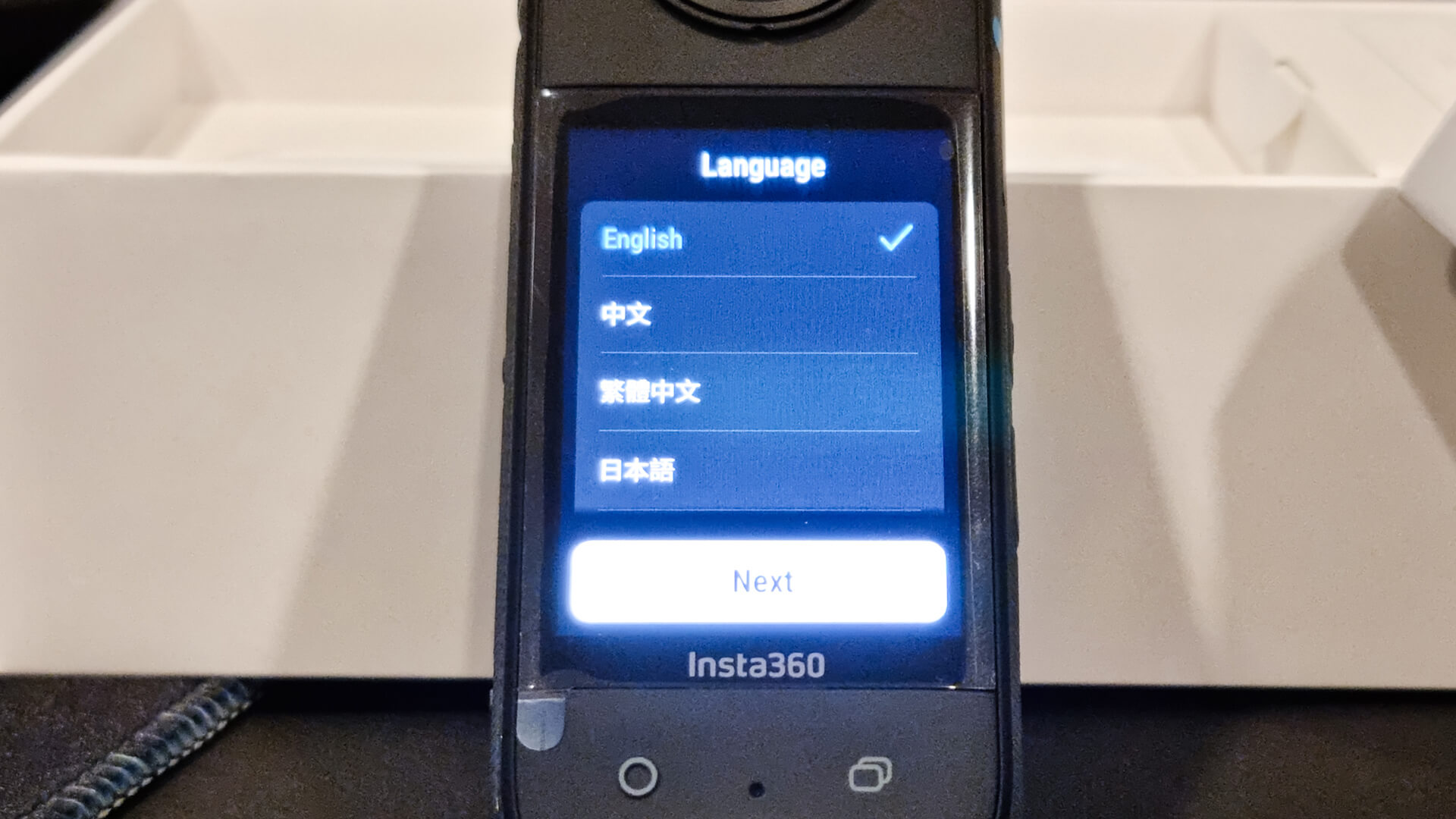 The user interface of the X3 is primarily touch-led for convenient navigation. The 2.29-inch screen is a notable design upgrade, providing a clear view and easy menu navigation. However, it's geared more towards influencers and content creators, as it features an upright orientation that doesn't auto-rotate. However, this design choice helps to avoid accidental lens contact when using the camera without a stick.
In terms of performance, the X3 does tend to warm up during use but doesn't overheat. For example, no overheating issues were reported during a 45-minute continuous recording at 5.7K.
Superb performance with rock-steady Stabilisation
Insta360 X3's specs speak for themselves, showcasing the camera's versatility and ability to capture high-quality images and videos. With an aperture of F1.9 and a 35mm equivalent focal length of 6.7mm, the camera can capture stunning 72MP photos and 5.7K videos. The camera's wide ISO range, adjustable exposure value, and broad shutter speed offer flexibility in different shooting conditions. Moreover, X3's compatibility with a wide range of iOS and Android devices ensures a seamless user experience.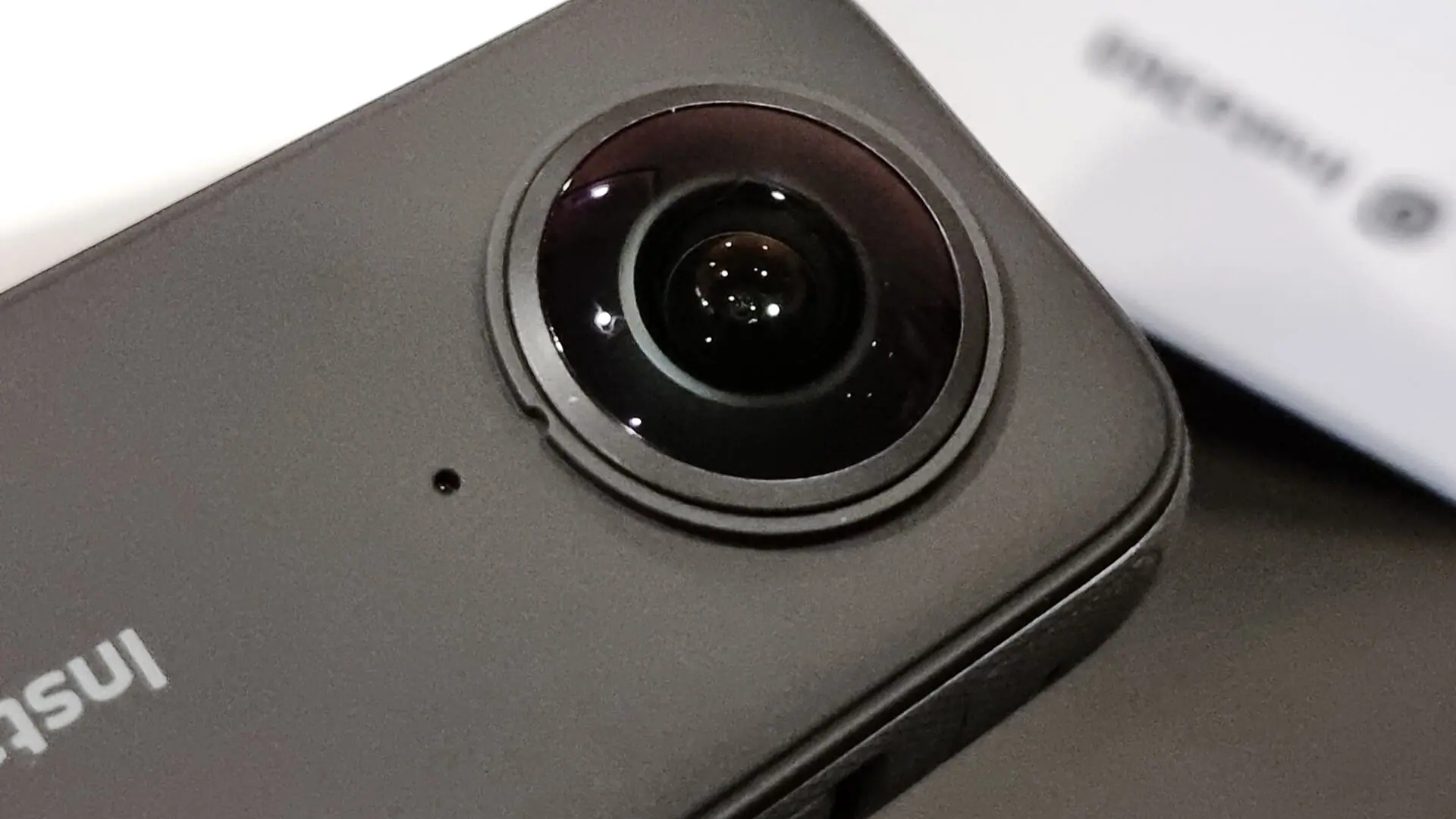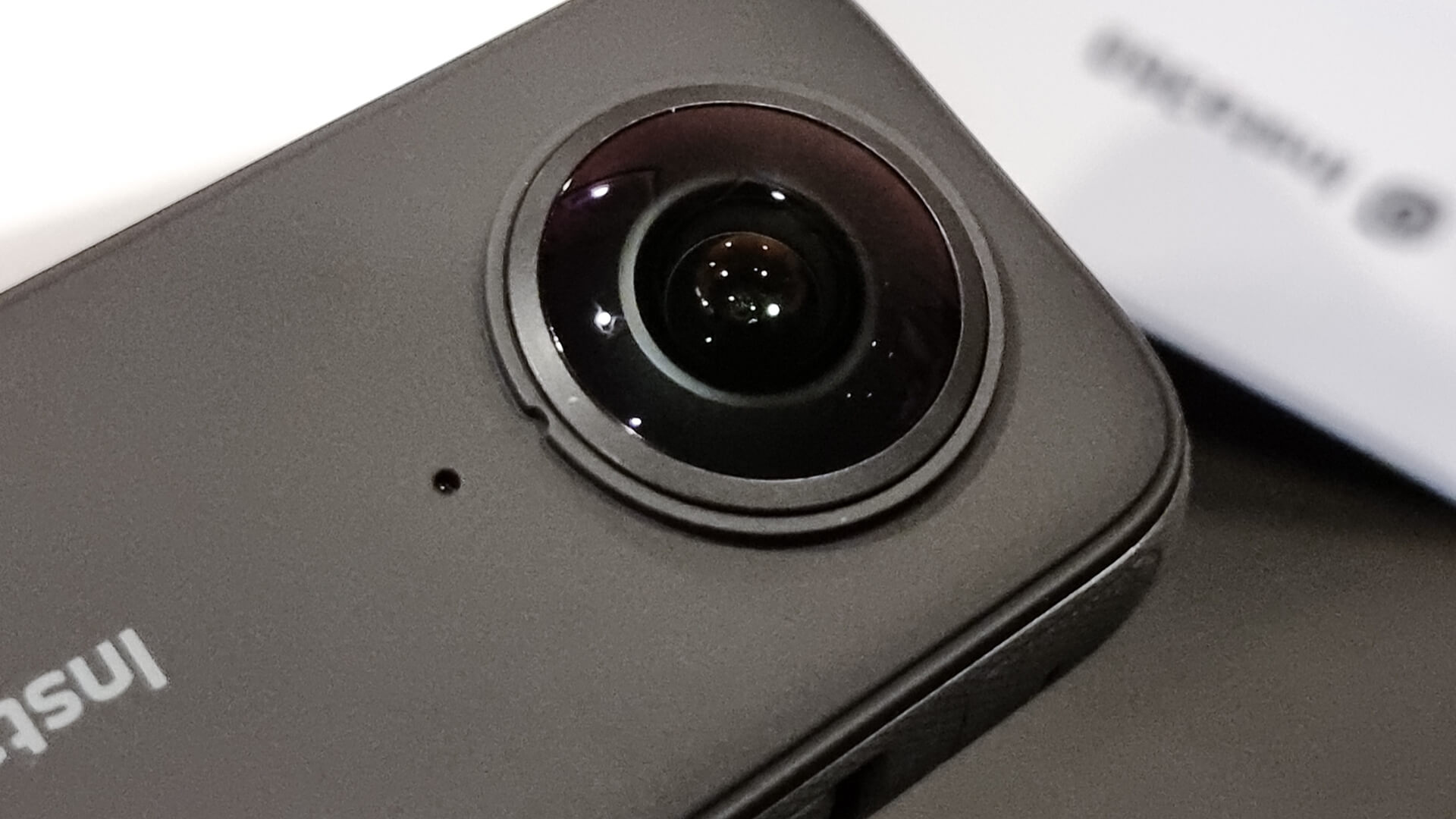 After exploring the many features and improvements that the Insta360 X3 has to offer, it's clear that this camera is a significant upgrade over its predecessor. With unmatched image quality, rock-steady stabilisation, an easy-to-use app, and extended battery life, the X3 is a perfect choice for amateur and professional content creators looking to elevate their 360-degree photography and videography game.
In addition, the improved dynamic range and low-light performance further add to the camera's versatility, making it an excellent option for various shooting conditions.
Another standout feature is the HDR mode, which captures stunning, high-contrast images with minimal artefacts. The X3 also supports RAW format, giving professional photographers more control over post-processing and editing.
A vital aspect of any 360-degree camera is its stabilisation, and the Insta360 X3 does not disappoint. The upgraded FlowState stabilisation technology ensures buttery smooth footage, even in the most challenging situations. Whether mountain biking, skateboarding, or exploring the great outdoors, the X3's stabilisation system will keep your content professional and steady.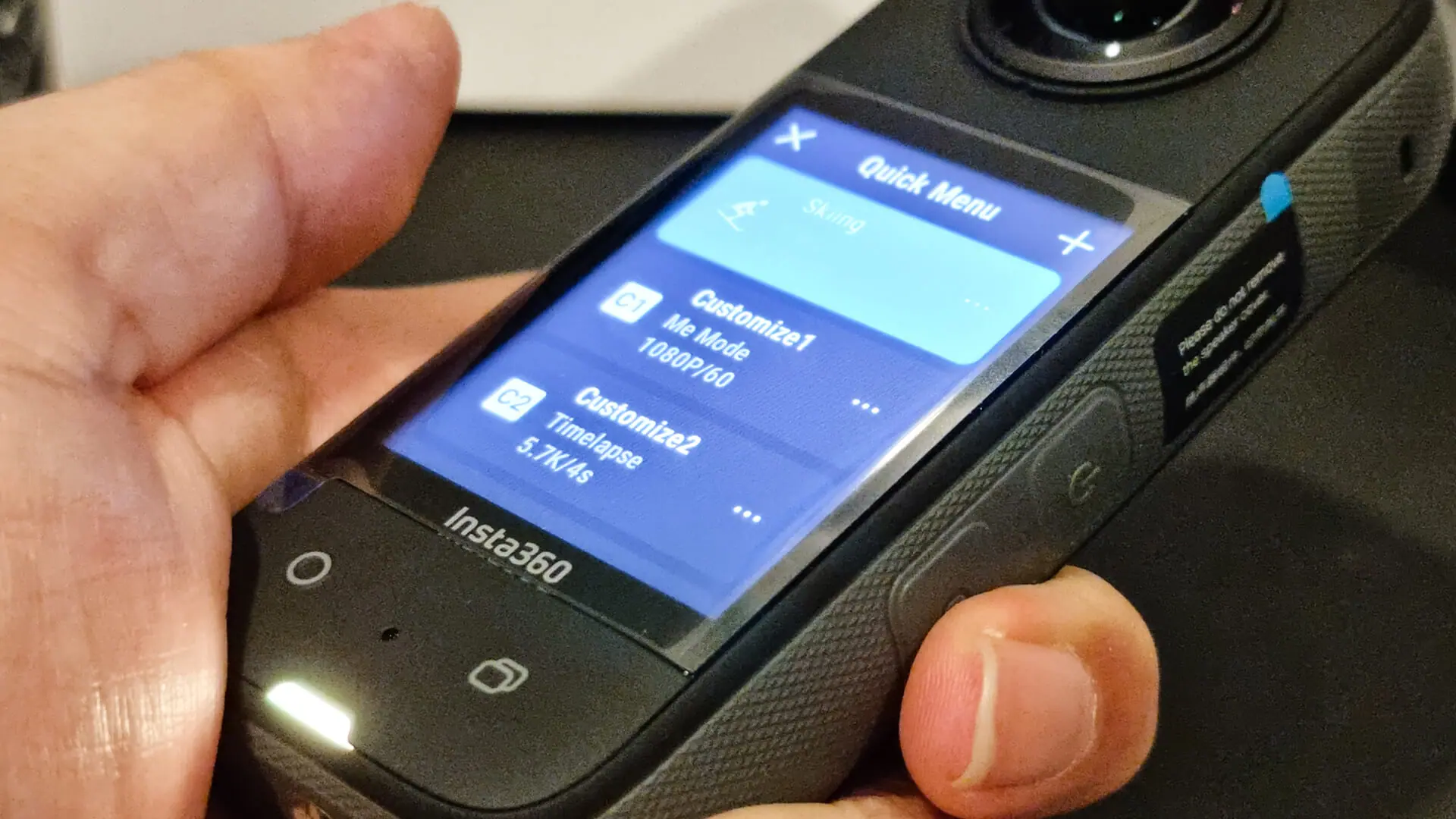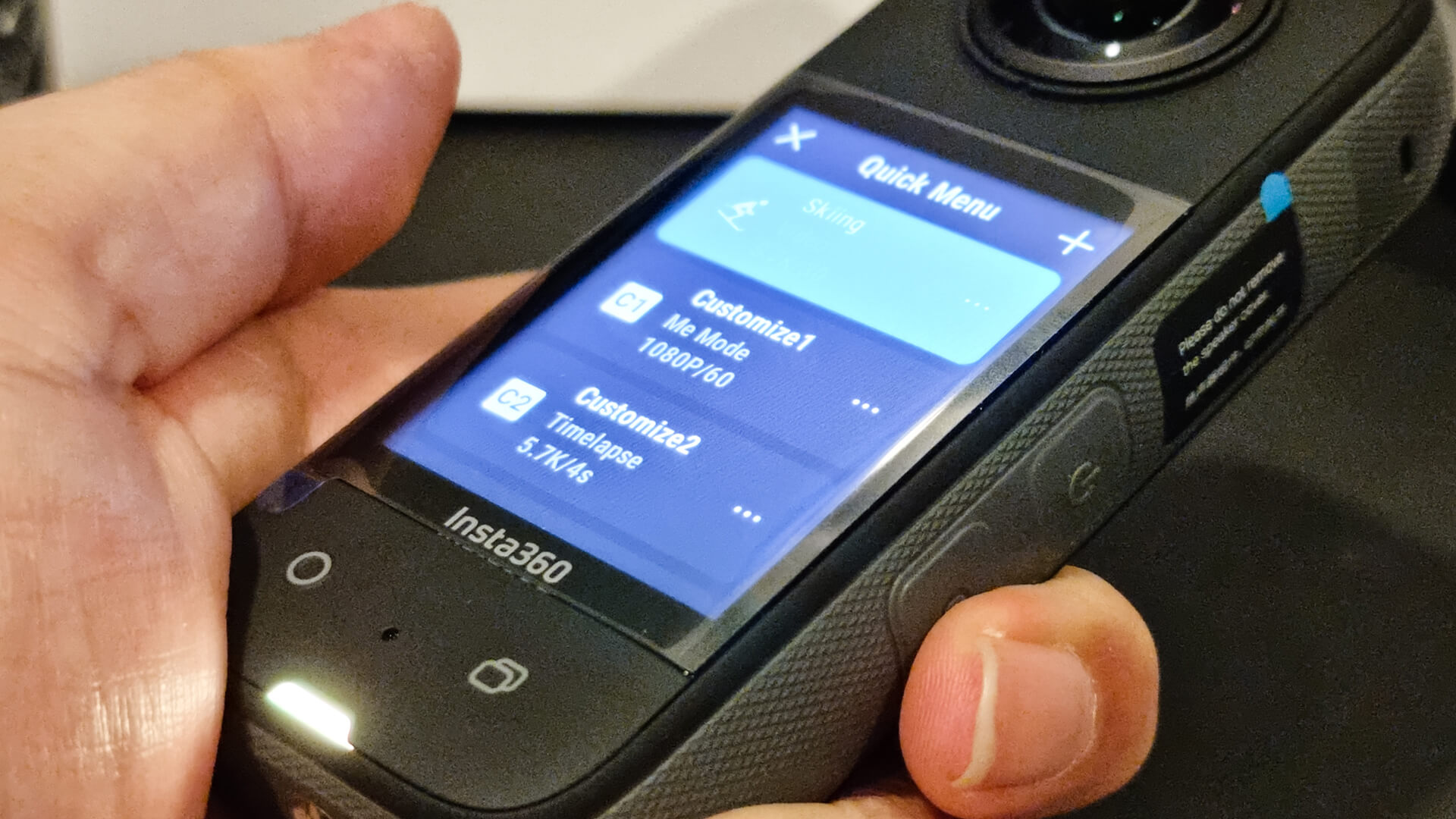 Insta360 X3's advanced features, such as Active HDR, Bullet Time, and 360° Horizon Lock, further enhance its appeal to professionals and enthusiasts alike. The Invisible Selfie Stick, for instance, provides an aerial perspective without the need for a drone, while the Dive Case allows for underwater shooting up to 50 metres.
While the Insta360 X3 offers impressive features and performance, its image quality needs to improve compared to the GoPro. In contrast, the colour reproduction, dynamic range, and overall sharpness of the images captured by GoPro are superior, providing content creators with more visually appealing footage.
The X3's image quality is not poor by any means, but the differences become apparent when placed side-by-side with the GoPro. The GoPro's images exhibit more vibrant colours, better contrast, and a higher level of detail, giving it an edge regarding overall image quality.
This discrepancy in image quality may be fine for some users, particularly those who prioritise the X3's unique features and improved battery life. However, the GoPro may be the more suitable choice for content creators seeking the best possible image quality in an action camera.
Extended battery life for on-the-go filming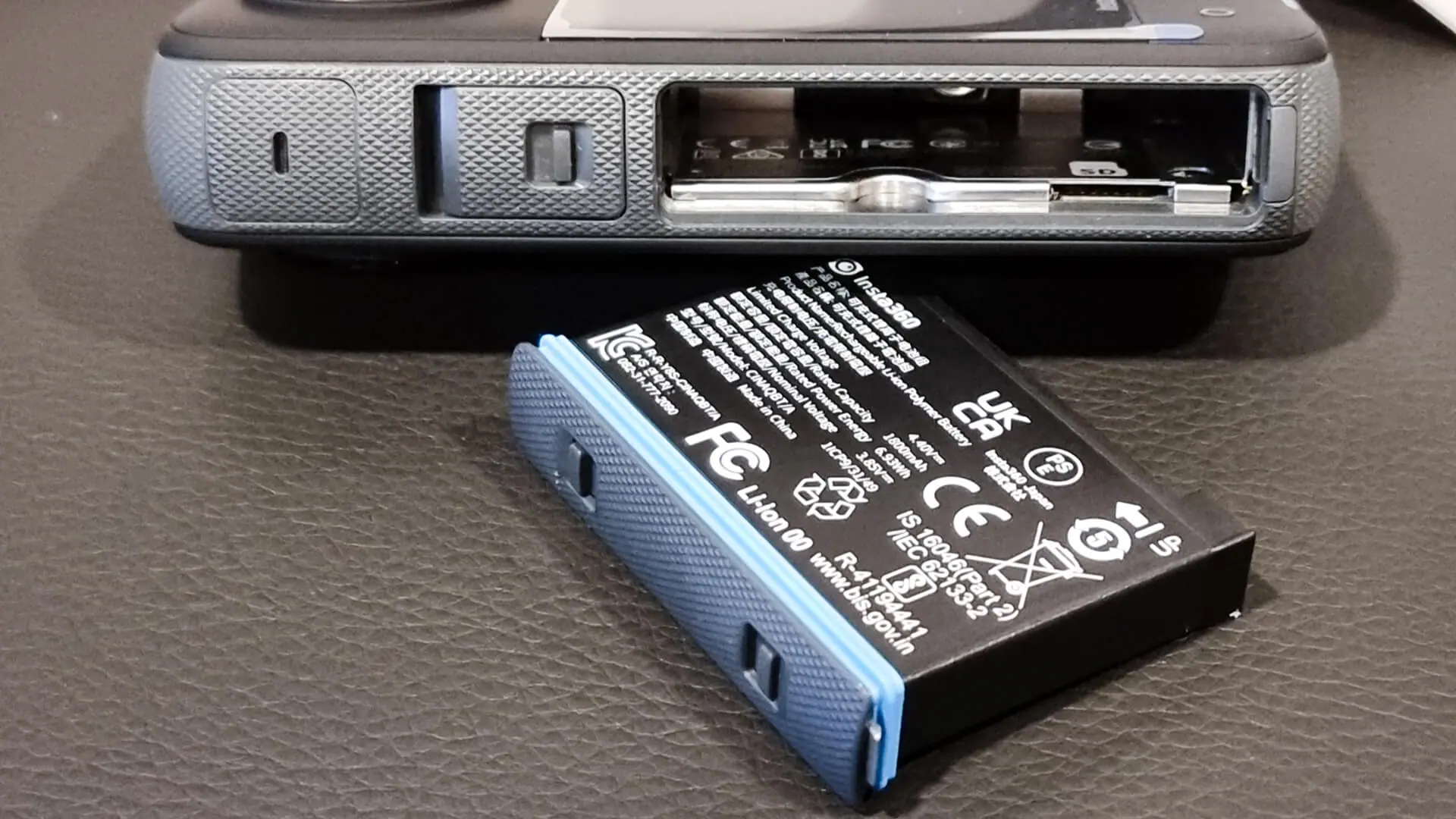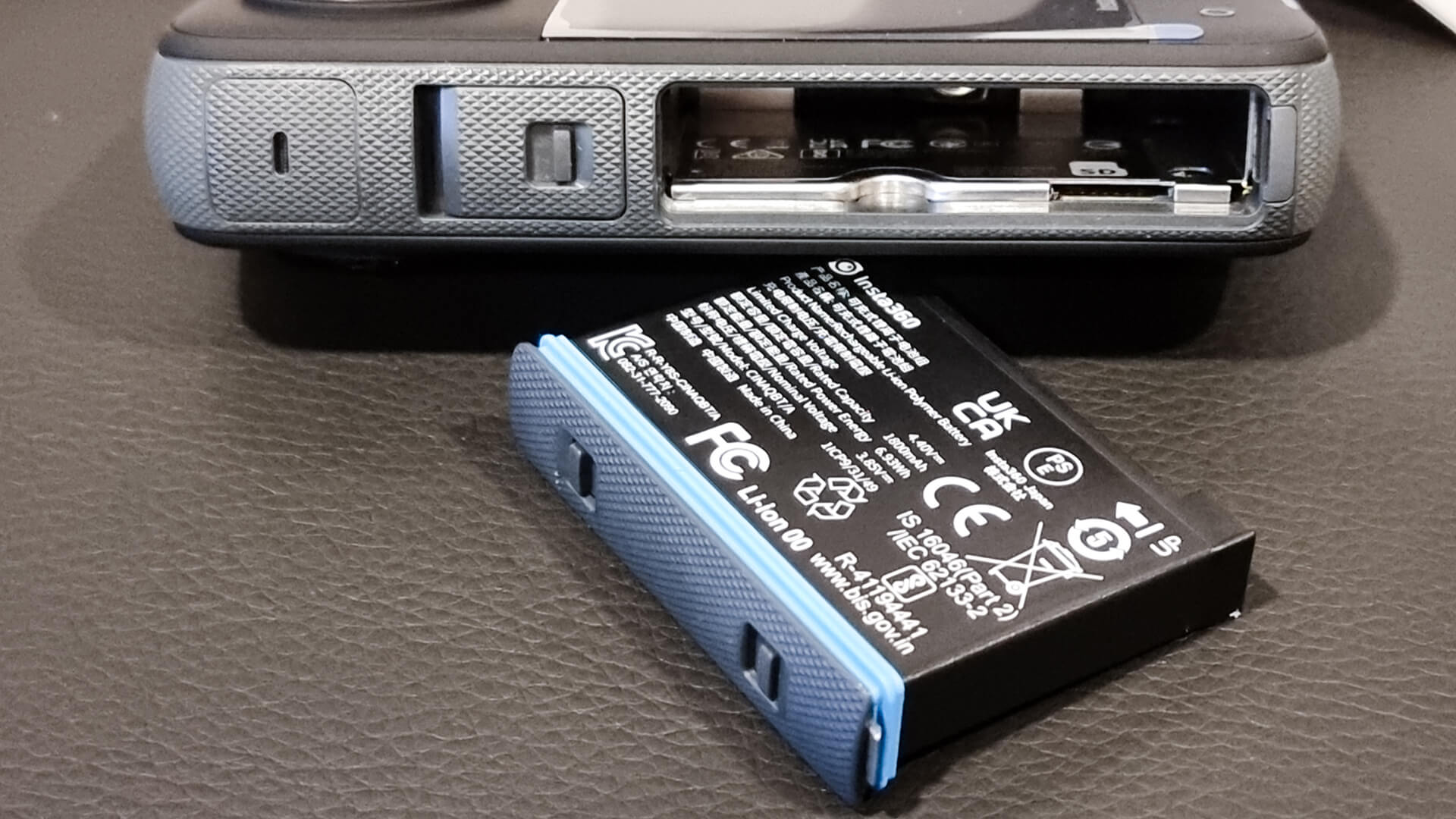 Battery life is a critical factor for content creators, and the Insta360 X3 has made remarkable progress in this department. Boasting an almost 50% increase in battery capacity over the One X2, the X3 offers extended recording time so that you can capture every moment.
The Insta360 X3 has a 1800mAh battery, significantly improving the GoPro Max's 1600mAh. In addition, Insta360 claims that this battery can last up to 81 minutes when shooting in 360-degree, 5.7K resolution mode.
During testing, the Insta360 X3's battery level decreased from 100% to 87% after 15 minutes, implying that it might outlast 81 minutes. However, after 45 minutes of recording, the battery level dropped to 49%, which aligns more closely with Insta360's claim.
The battery performance is non-linear, as the Insta360 X3 retains a 100% charge reading for an extended period, a common tactic in consumer electronics. While this may not be ideal for a device that serves as a tool, the battery performance may improve over time as it stabilises and as firmware updates are released. Most importantly, Insta360's claim of 81-minute battery life is indeed quite accurate.
Easy-to-use app and editing features
The Insta360 X3 comes with a revamped mobile app designed to make editing and sharing your content more effortless than ever before. With intuitive controls and a user-friendly interface, the app lets you create amazing videos and photos in no time.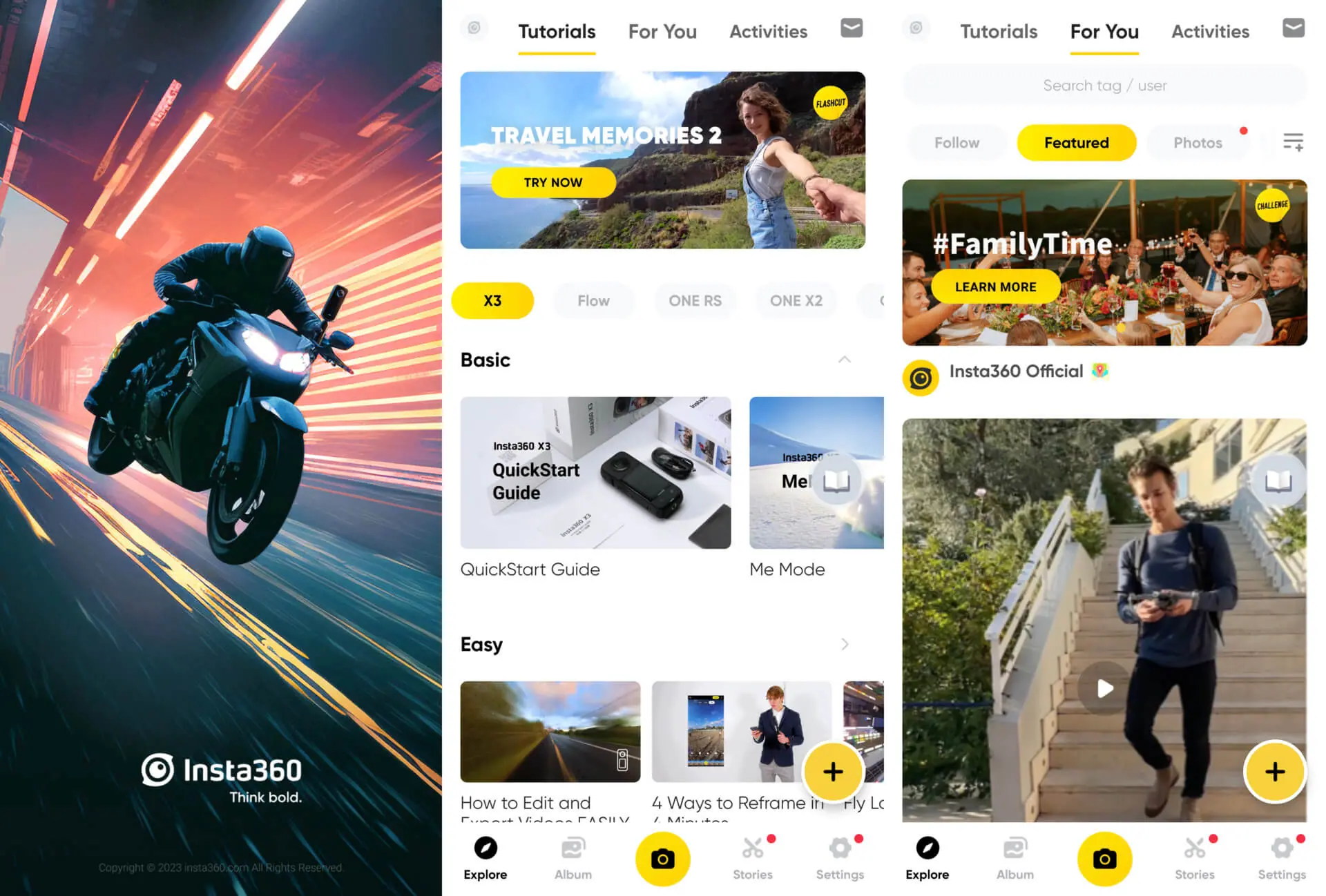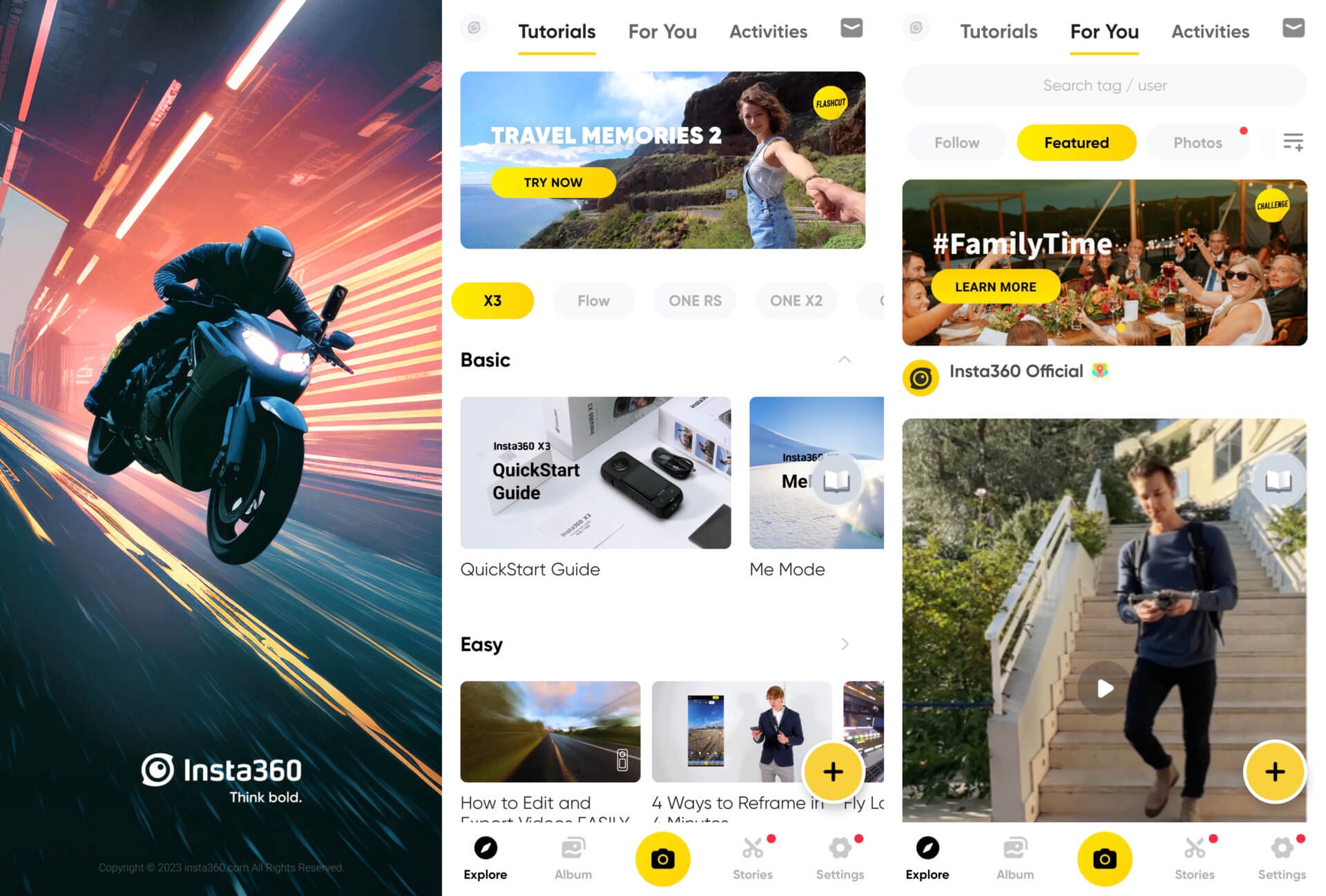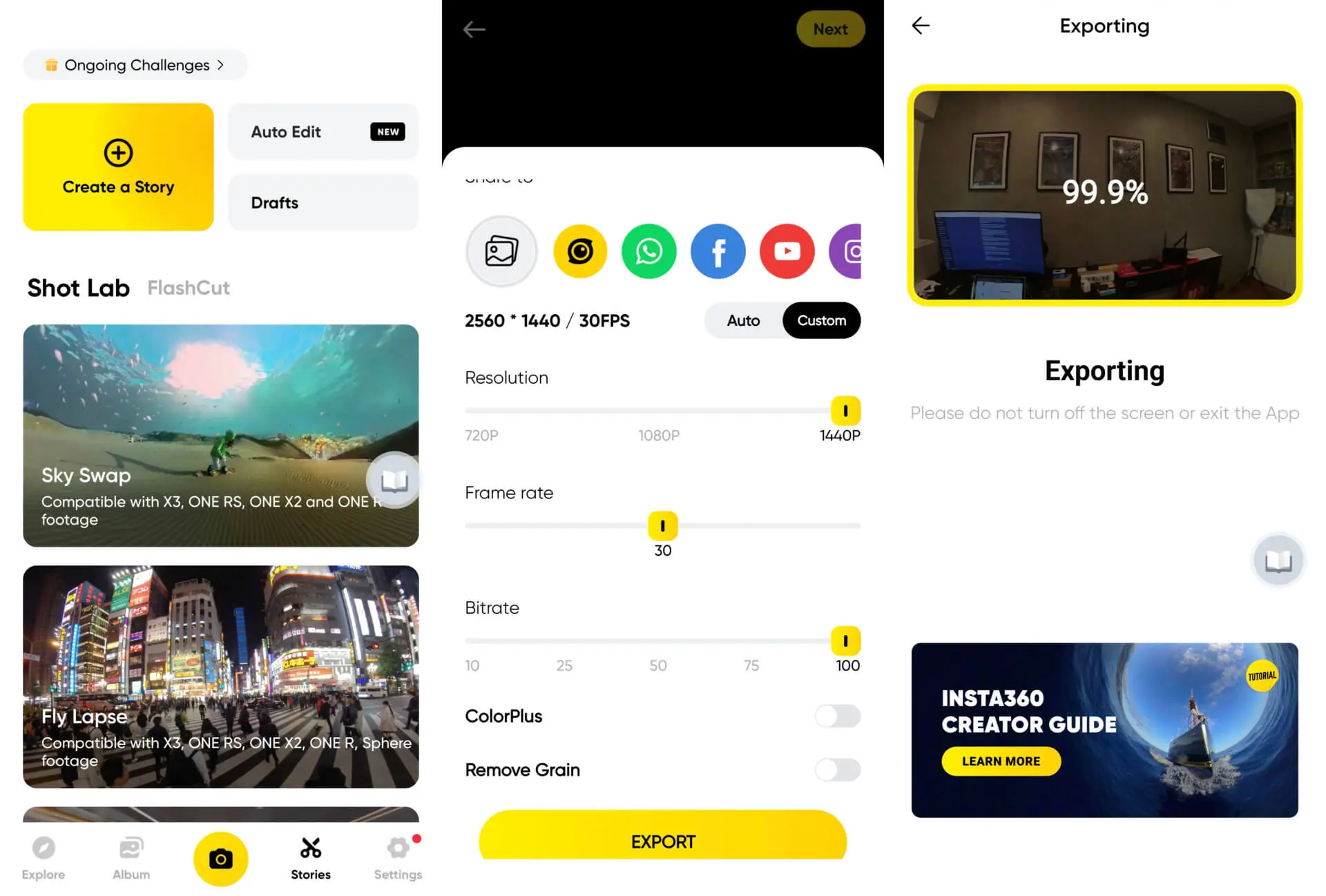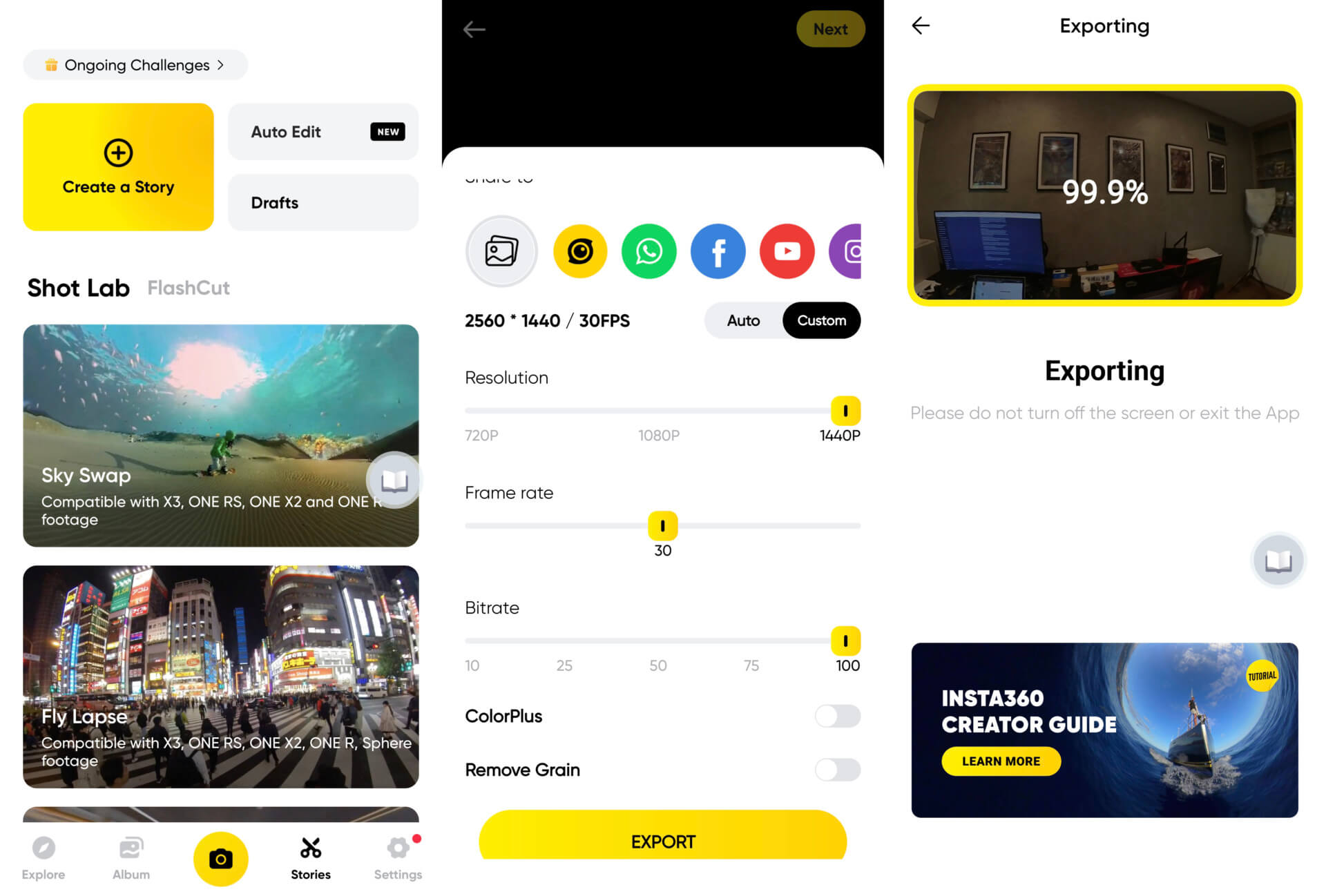 The app also includes creative editing features like the Shot Lab, which offers AI-powered templates for unique and engaging content. In addition, the X3 supports 360-degree live streaming, allowing you to share your adventures with the world in real time.
In addition, the AI-powered Auto Frame feature further simplifies editing by identifying the best parts of your 360° videos and providing a range of reframed clips.
Editing your content is now easier than ever with the Quick Reader, which also streamlines the process by enabling you to transfer files and edit directly on your phone. 
A new era of immersive content
With the Insta360 X3, you can always be sure to capture the best moments, thanks to its impressive pre-recording feature. This innovative function saves 15 or 30 seconds of footage before you even press the shutter button, ensuring you never miss a crucial moment. Additionally, the camera's 360° timelapse feature allows for eye-catching 8K quality videos, and the Bullet Time mode delivers cinematic slow-motion shots at up to 4K120fps or 3K180fps.
This action camera represents a new era of immersive content creation. Its cutting-edge features, robust design, and user-friendly app make it the ideal tool for photographers and videographers looking to push the boundaries of their craft. With the X3 in hand, the possibilities for immersive storytelling are virtually endless.
If you're ready to elevate your content and embrace the world of 360-degree photography and videography, the Insta360 X3 is an investment you won't regret. It's time to step into the future and unleash your creativity with this remarkable device.
The verdict: Insta360 X3
With unmatched image quality, rock-steady stabilisation, an easy-to-use app, and extended battery life, the X3 is a perfect choice for amateur and professional content creators looking to elevate their 360-degree photography and videography game.
It has undoubtedly raised the bar in the world of 360-degree cameras. Its impressive array of features, exceptional performance, and user-friendliness make it a must-have for any serious content creator. The X3 has successfully bridged the gap between professional and consumer-grade devices, offering an unparalleled immersive experience.
In an ever-evolving industry, the Insta360 X3 stands out as a game-changer, transforming how we capture and share our world. Its versatility and ease of use make it accessible to users of all skill levels, ensuring that everyone can easily create stunning, immersive content.