The triple-headed snake that forms Razer's logo has become an iconic symbol in the gaming world. Since its founding in 1999, Razer has established itself as a trailblazer in the realm of PC gaming, pushing the boundaries of innovation and setting new standards for the industry. From developing the world's first gaming mouse to transforming into a comprehensive lifestyle brand for gamers, Razer has consistently demonstrated its ability to anticipate and address the needs of the gaming community.
Today, Razer continues to reign supreme in the gaming accessories market, expanding its product lineup and forging ahead with cutting-edge technology and design, all while staying true to its commitment to the gamer-centric ethos that has defined the brand from the very beginning.
1. Pioneering computer gear for gamers
Although Razer's official history began in 2005, the company's first groundbreaking product, the Razer Boomslang, was introduced in 1999. This gaming mouse started a journey to develop world-class peripherals that adhere to their motto, "For Gamers, By Gamers." Razer's commitment to quality and understanding of gaming culture has made them a global success.
Over the years, Razer has evolved into a modern, versatile company that caters to gamers' every need. They offer a wide range of products, including gaming chairs introduced at CES 2021, and have ventured into the virtual reality market with the OSVR development kit, supporting the VR community.
2. The Razer cult and its loyal fanbase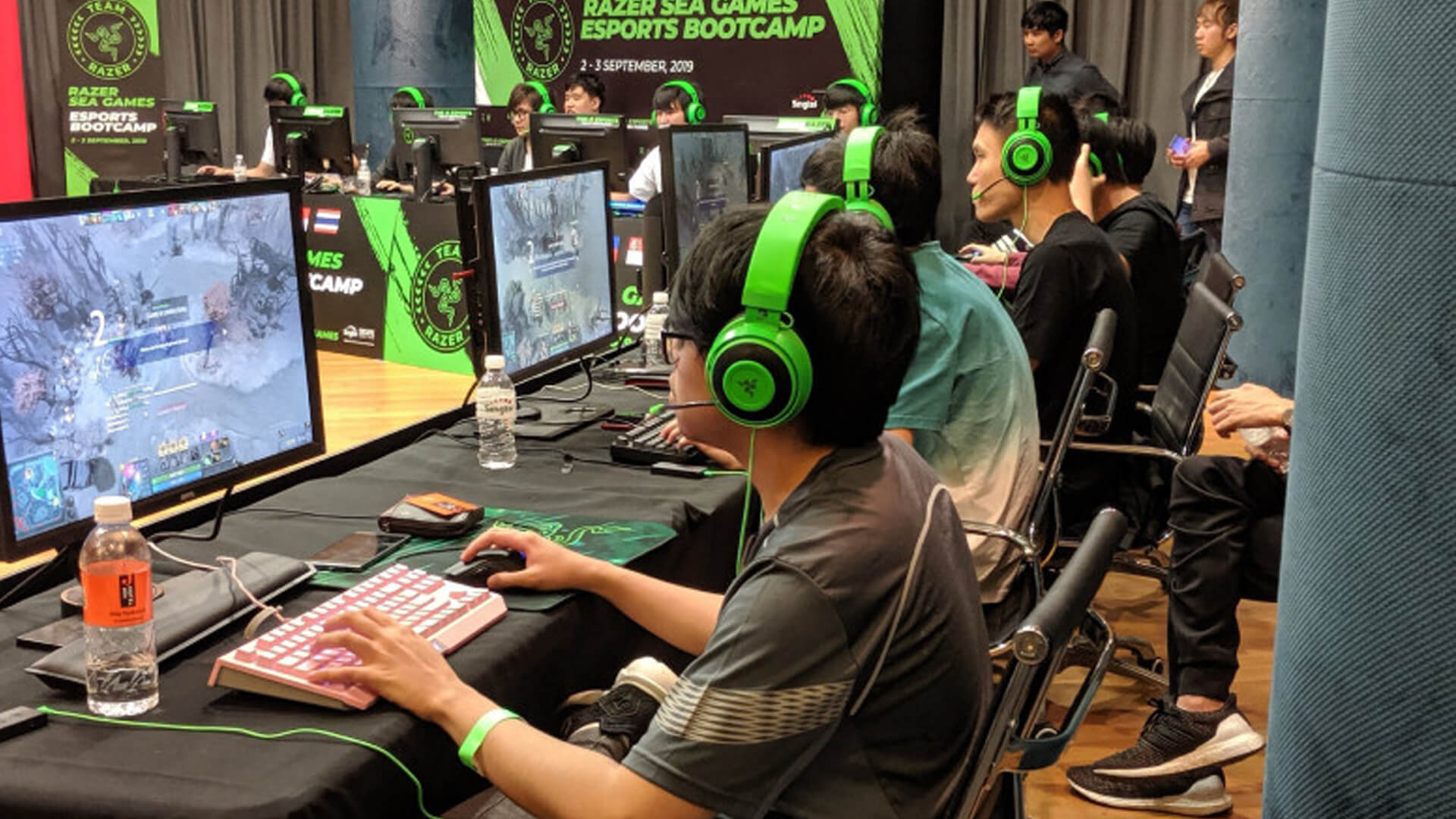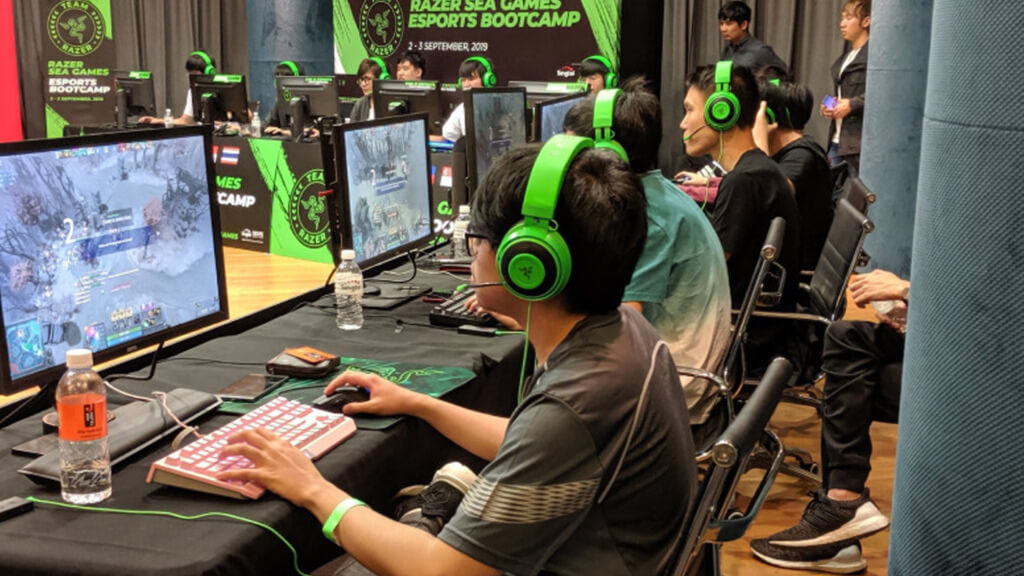 Razer's mantra, "For Gamers, By Gamers," highlights the company's dedication to its fans, which has played a significant role in its success. Tattoos of the snake logo are common among die-hard fans, and CEO Min-Liang Tan has achieved near-celebrity status. Despite its low-profit margin, Razer has even invested in developing and selling left-handed mice, further endearing the company to its fans.
Tan is known for his wise use of social media, directly interacting with fans and attributing the company's success to their feedback. This engagement makes customers feel valued, reinforcing the strong bond between Razer and its fanbase.
3. Razer's innovative toaster and RGB masks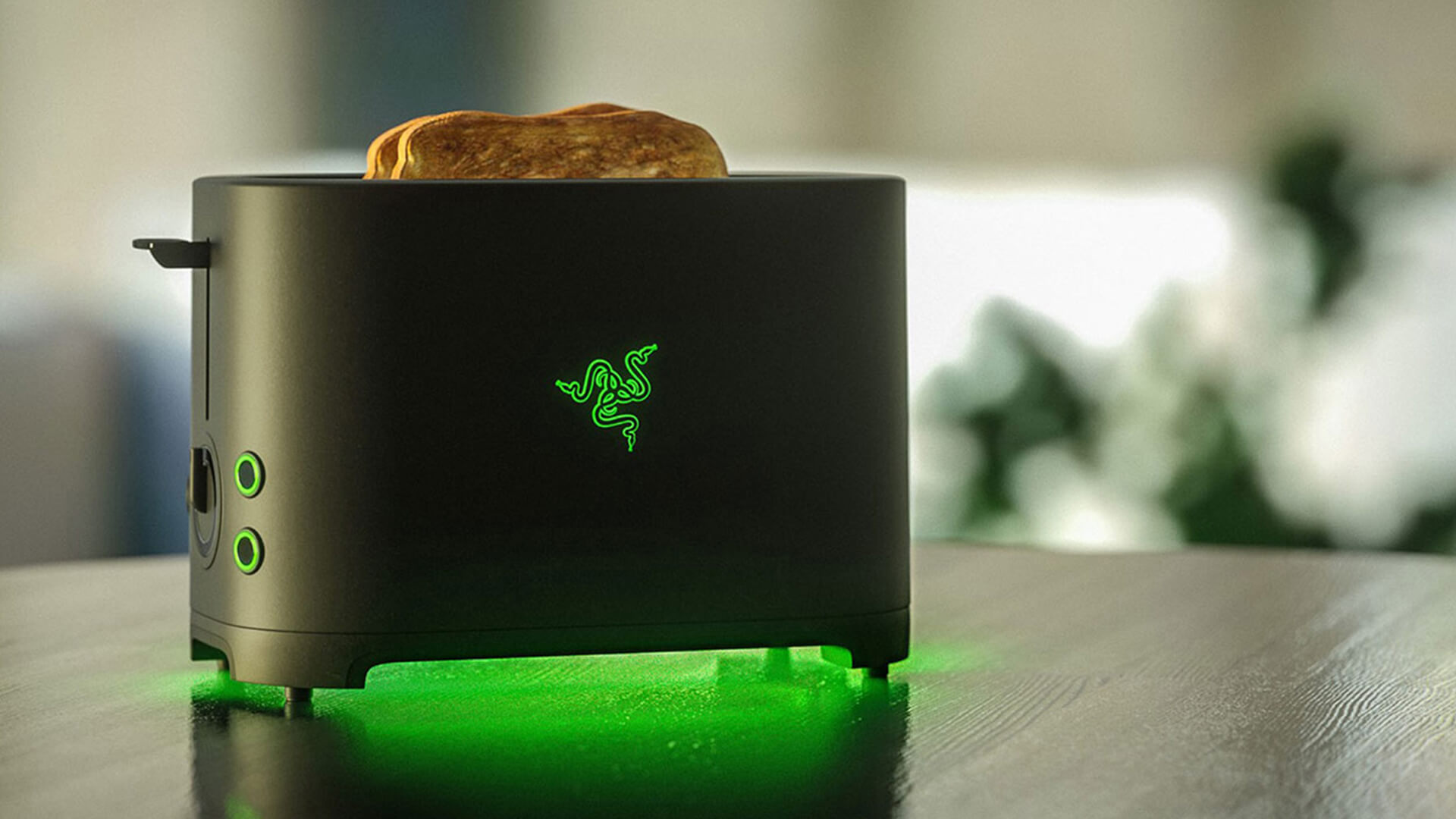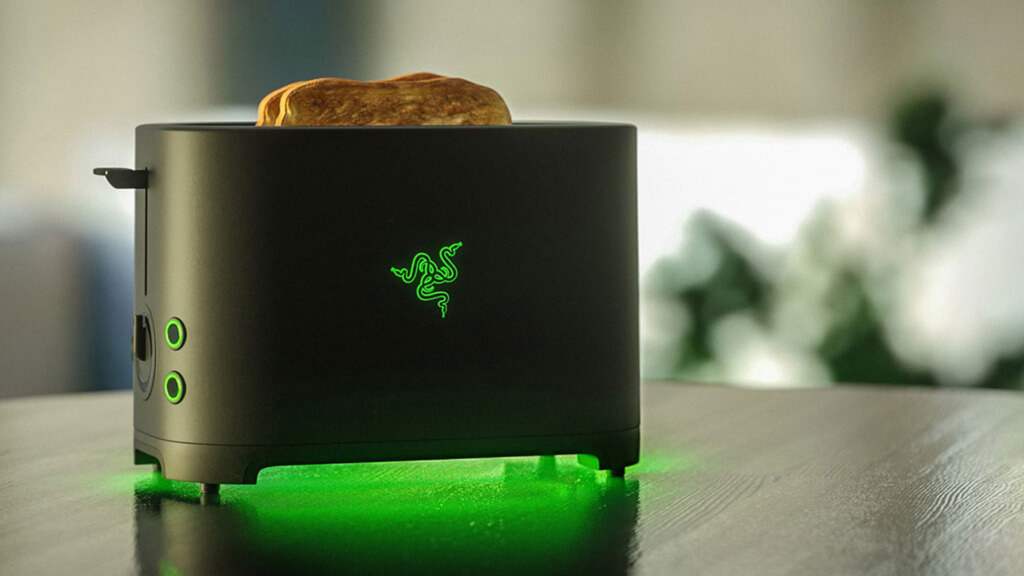 In 2013, an internet joke involving a fan asking Tan for a Razer toaster evolved into a Facebook campaign with over 44,000 likes and even gained attention from Tesla's Elon Musk. So when Razer super-fan Mark Withers asked Tan for the toaster, Tan challenged him to get a million likes on his Facebook campaign, which Mark achieved with the help of 12 fans, even getting Razer Toaster tattoos. In response, Tan agreed to put the toaster into production.
Razer's innovation extends to healthcare, as demonstrated by the Razer RGB mask unveiled at CES 2021. The transparent mask is designed for lip-reading and voice projection, featuring microphones in the ventilators and RGB lighting. Though it has no set price and awaits regulatory approval, Project Hazel exemplifies Razer's commitment to market segments that appeal to gamers outside gaming.
4. Razer's stronghold on the eSports industry
With the rise of online gaming and eSports, especially during the pandemic, Razer has recognised the importance of high-quality peripherals in competitive gaming, where even split-second delays can impact prize money. As a result, the company has heavily invested in research and development, continuously refining its mice and keyboards for optimal performance.
Razer's involvement in eSports began with sponsoring the 2000 Cyberathlete Professional League, offering a US$100,000 prize for the winner. Since then, Razer has expanded its reach to over 50 teams across various game titles under the Team Razer banner. In 2017, their subsidiary, Team Liquid, won nearly US$12 million at The International 7.
5. Razer's record-high revenue amidst Covid-19
The pandemic has prompted a surge in gaming, with the UK gaming industry reaching a record £7 billion market share in 2020, an increase of £1.6 billion from 2019. Razer capitalised on this trend, reporting total revenue of US$820.8 million for 2020. Hardware sales made up 87% of this figure, highlighting the importance of gamers upgrading their setups during this period.
As more people turned to games for entertainment and connection during lockdowns, Razer's strong financial position and the mainstream acceptance of gaming as a hobby and sport allowed them to capture a larger market share. In addition, the company's commitment to producing quality peripherals and staying true to its motto, "By Gamers, For Gamers," has solidified its reputation in the industry.
Looking forward, Razer is poised to continue its growth and remain a gaming peripherals and accessories leader. With a dedicated fan base and a keen understanding of gamers' needs, the company can adapt to the ever-changing gaming landscape.
6. Razer's sustainability initiatives and recent developments
In recent years, Razer has taken significant steps towards sustainability and reducing its environmental impact. For example, in July 2021, the company launched its "Go Green with Razer" campaign, a ten-year environmental roadmap to reduce its carbon footprint and support conservation efforts. As part of this initiative, Razer pledged to achieve 100% renewable energy use in their global offices by 2025 and achieve carbon neutrality by 2030.
In addition to their sustainability goals, Razer has also introduced eco-friendly products to cater to environmentally conscious gamers. In April 2021, they launched the Razer Green Fund, a US$50 million fund dedicated to investing in startups and businesses focused on sustainable technology and environmental solutions. One of the first investments made by the Razer Green Fund was in Clearbot, a startup that develops AI-powered, solar-powered robots to clean up ocean waste.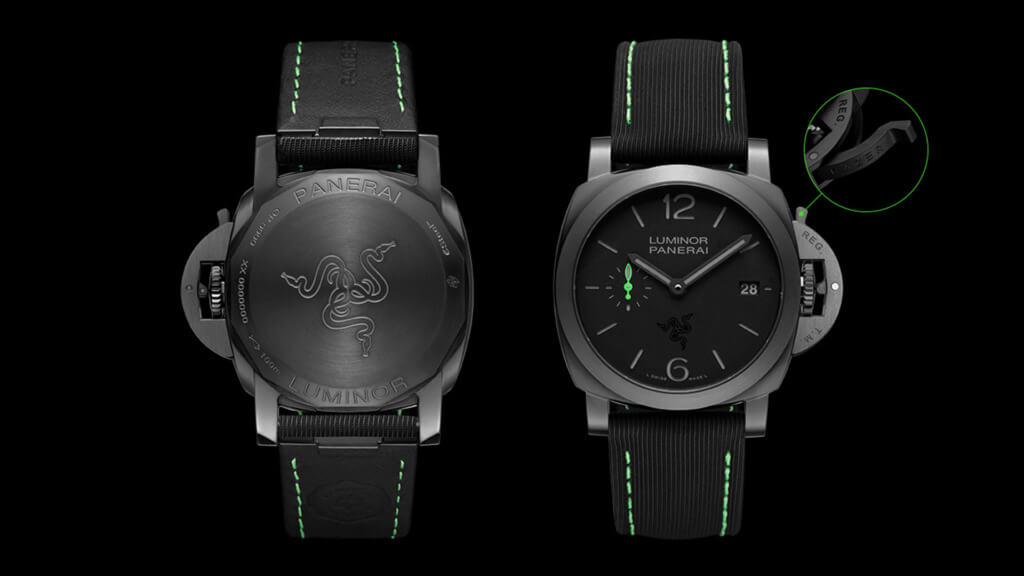 Furthermore, Razer has recently joined forces with Italian luxury watchmaker Panerai in a united effort to support Conservation International Asia-Pacific and their research on manta ray conservation. Both companies are deeply committed to environmental sustainability, with Razer launching the #GoGreenWithRazer movement and Panerai developing the eSteel material for their watches, which consist of 98.6% recycled-based materials by weight. Also, through this initiative, the Panerai Luminor Quaranta Razer (PAM01353), a limited-edition model created in partnership with Razer, is born.
By focusing on sustainability and continuously pushing the boundaries of innovation, Razer is solidifying its position in the gaming industry and demonstrating its commitment to a more sustainable future. This latest development showcases Razer's ability to adapt and evolve, ensuring its continued success and growth in the years to come.
Embracing the future of gaming and beyond
As Razer continues to adapt and innovate, the company consistently demonstrates its unwavering commitment to the gaming community, environmental sustainability, and cutting-edge technology. These core values define Razer's identity and propel them forward in its quest for excellence. With a rich history of groundbreaking achievements and ambitious plans for the future, Razer is well-positioned to maintain its leadership in the gaming industry while simultaneously expanding its reach to new and diverse markets.
Razer's dedication to the eSports community has led to the creation of advanced gaming peripherals, hardware, and software that cater to the unique needs of competitive gamers. In addition, their ongoing support for eSports events and teams worldwide is a testament to their genuine passion for gaming and the advancement of the industry.
Recognising the importance of environmental sustainability, Razer has taken significant steps to minimise its ecological footprint. From partnering with organisations like Conservation International to launching their green initiatives, Razer's eco-conscious efforts demonstrate a genuine concern for the planet and a commitment to making a positive impact.
Innovation remains a driving force behind Razer's success, with the company constantly striving to push the boundaries of what is possible in gaming technology. Their impressive product portfolio includes everything from high-performance laptops and mobile gaming devices to immersive virtual reality experiences designed to enhance the gaming experience and keep Razer at the forefront of the industry.
Razer's journey is one of passion, purpose, and dedication to the gaming community. By staying true to its roots and continuously evolving to meet the needs of gamers worldwide, Razer has solidified its reputation as a pioneering force in the gaming world. From eSports domination to eco-conscious collaborations and beyond, Razer embodies the spirit of "For Gamers, By Gamers" as they forge into an exciting and promising future.