Singapore's startup ecosystem is more than just a network; it's an electrifying hub of innovation and prosperity. You find yourself amid an ecosystem not only surviving but prospering and pulling an increasing volume of global funding. In the booming year of 2021, Singapore-based startups recorded an overwhelming surge in investment, raising an astonishing S$11.2 billion (US$8.02 billion), more than double that grew in the preceding year. This upswing in funding radiates investors' trust and confidence in Singapore's blossoming startup ecosystem.
Brimming with opportunities, this dynamic terrain bore the fruit of several tech unicorns in 2021. Companies like Ninja Van, PatSnap, Advance Intelligence Group, and Nium emerged victorious, reaching celebrated unicorn status. They join the illustrious league of their predecessors, setting examples and paving paths for those who dare to dream.
Last year, PropertyGuru, a real estate technology company from Singapore, gloriously debuted on the New York Stock Exchange. This marks a significant milestone that testifies to Singapore's homegrown startups' vibrant growth and global footprint.
The enabling environment
When nurturing a startup in Singapore, know you're far from alone. The Singapore Government actively fuels startup growth by offering a comprehensive suite of resources. The support provided is holistic, from easy access to accelerator programmes to a wide array of funding sources, a robust talent pool, overseas market linkages, and even demand from Singapore itself.
The expansive network of over 200 local and global accelerators open to startups in Singapore is impressive. Entities like Iterative, Singtel Innov8's Innovation Cybersecurity Ecosystem at Block71 (ICE71), and Enterprise Singapore (ESG) 's Startup SG Accelerator are prime examples. These entities are not standalone structures but part of an integrated ecosystem where corporate accelerators contribute significantly. These accelerators support startups in seizing and capitalising on fresh regional opportunities, paving the way for their global success.
A wealth of funding options to catalyse startup success
Securing adequate funding is not just a goal; it's an essential stepping stone to a startup's growth and eventual success. It lays the foundation for business expansion, market penetration, and product development, among other vital aspects. In this regard, Singapore shines as an exemplary hub, providing startups with diverse funding options that cater to their varied needs and stages of growth.
The robustness of the startup funding scene in Singapore came to the forefront in 2021. During this period, they witnessed the city-state's startups raising an impressive total of S$14.7 billion, nearly triple that presented in the preceding year, 2020. This staggering figure highlights investor confidence in Singapore's startup ecosystem and underscores the potential for significant returns on investment. It also reflects the voracious entrepreneurial spirit and the ambition of startups in the city-state to innovate, scale, and disrupt their respective markets.
An essential aspect of this robust funding scene is the role of government agencies and their investment arms. These entities, such as Enterprise Singapore's SEEDS Capital and the Economic Development Board's (EDB) investment branch, EDBI, are making substantial contributions to startup growth. They do not merely act as passive investors; they co-invest directly into startups. This strategy often occurs in collaboration with venture capital firms, effectively creating a symbiotic public and private investment ecosystem. This approach ensures a healthy mix of funds. It increases the overall pool of resources available to startups, enabling them to scale their operations further and reach their full potential.
Adding to this vibrant funding landscape is a thriving network of family offices in Singapore. Approximately 400 such entities exist within the city-state, each managing the wealth of affluent families. These family offices play a pivotal role in the startup ecosystem by providing substantial investable funds for startups. However, they don't just provide capital; they also contribute valuable industry insights, strategic guidance, and networking opportunities. The backing of a family office often signifies an endorsement of a startup's potential, making it an attractive prospect for other investors and stakeholders. It's a virtuous cycle where success breeds success.
However, it is not a one-size-fits-all scenario. Each startup is unique, with distinct goals, strategies, and challenges. As such, these family offices carefully consider their investment decisions to align with their specific investment mandates. They scrutinise the startup's business model, growth prospects, market size, leadership team, and more before committing funds. This rigorous process ensures a win-win situation for both parties – the startups receive the necessary capital infusion to fuel their growth. At the same time, the family offices get to contribute to, and benefit from, the startup's eventual success.
Casting a global web with cross-border collaboration
In our increasingly interconnected world, the path to startup success no longer lies within a single geographical boundary. Instead, it straddles across international borders, harnessing the power of global collaboration and knowledge exchange. Recognising this, the Singapore Government has been unceasingly fostering initiatives to catalyse cross-border partnerships. These efforts have, in turn, created an outward-facing startup ecosystem that embraces international partnerships and harnesses global opportunities.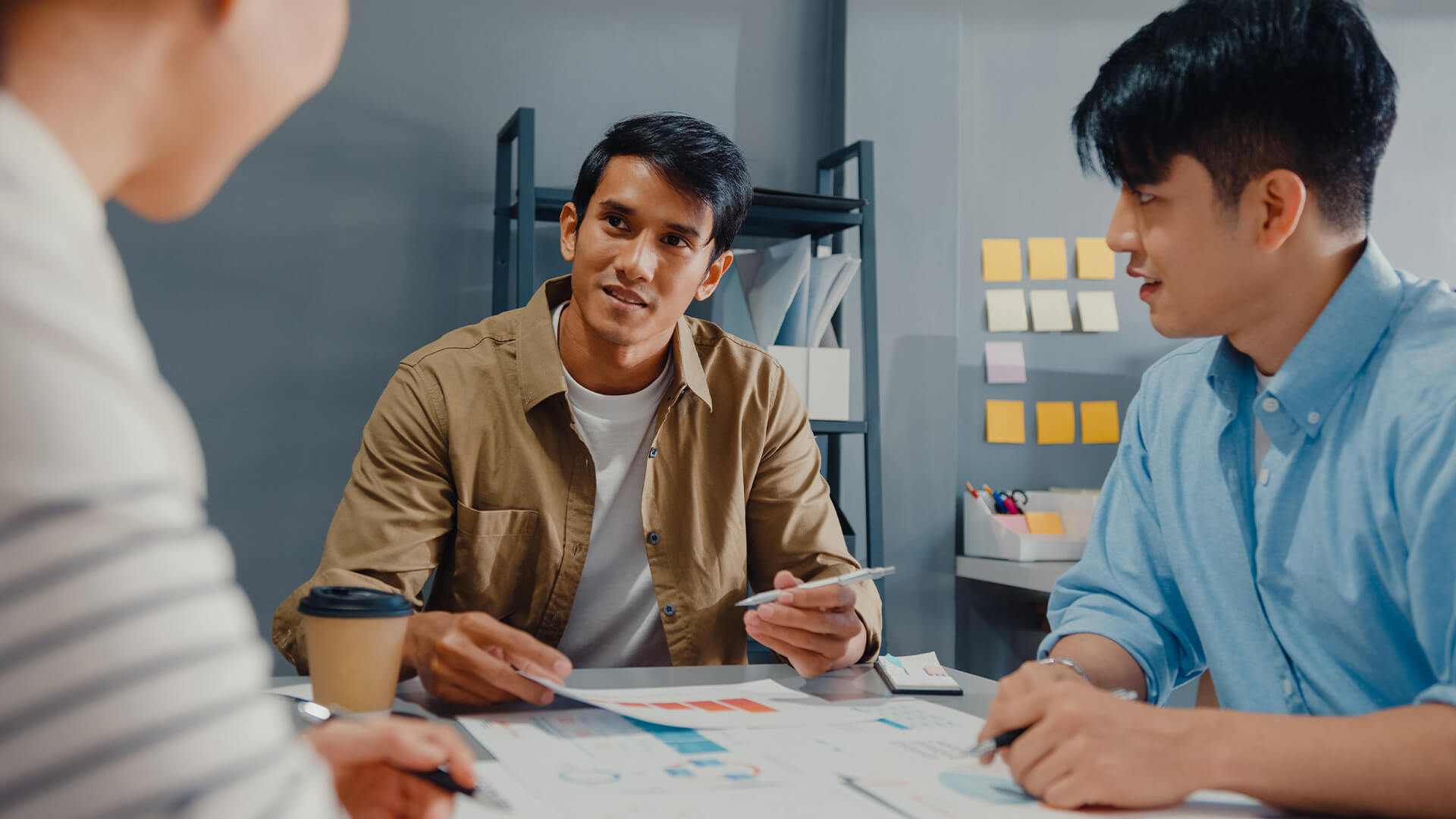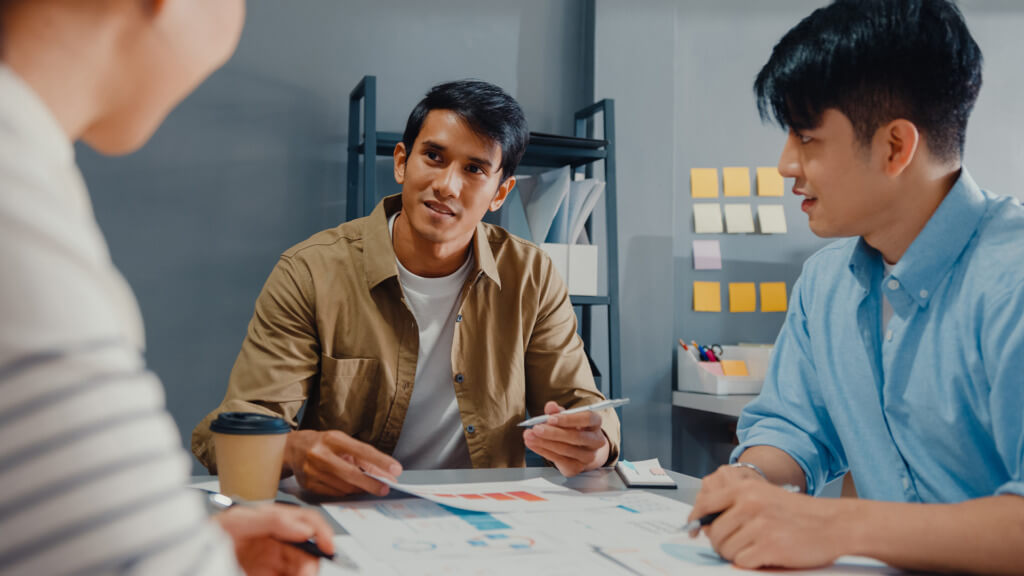 The Global Innovation Alliance (GIA) is central to these initiatives, a programme specifically designed to stimulate partnerships between Singapore and major innovation hubs worldwide. The essence of GIA lies in its vision to transcend geographical boundaries, fostering a symbiotic relationship between global innovation powerhouses and Singaporean businesses. The initiative amplifies Singapore's position as a launchpad for startups, providing them with avenues to collaborate with foreign counterparts, access international markets, and scale up their operations. The GIA has developed a series of Acceleration Programmes strategically located in major cities such as Jakarta, Shanghai, San Francisco, and Berlin. These international programmes act as a conduit for Singapore-based tech startups and Small and Medium Enterprises (SMEs), facilitating global expansion plans. Each of these cities boasts a rich startup ecosystem with many unique opportunities; by connecting Singaporean businesses with these overseas innovation hubs, GIA aids in bridging cultural and commercial gaps and streamlining the process of global expansion.
These GIA Acceleration Programmes are more than just business networking platforms. They offer complete support services, including access to a global community of innovators, potential partners, and investors. Moreover, they provide invaluable insights into these regions' local market dynamics, regulatory landscapes, and consumer behaviour patterns. This enables the startups to establish themselves in these markets and adapt and innovate according to local demands.
Beyond simply providing the platform, the GIA Acceleration Programmes also offer mentorship from industry experts, facilitating the exchange of knowledge, best practices, and technical know-how. This shared learning experience empowers Singaporean startups to learn from the successes and challenges established companies face in these foreign markets, thus helping them navigate potential pitfalls and leverage opportunities.
In addition to the exposure and connections, these programmes also offer the potential for direct collaboration with international businesses and innovation communities. Collaborative partnerships, joint ventures, and co-development projects fostered through these platforms can lead to innovative solutions that cater to a broader market. By pooling resources and expertise, startups can fast-track their development and market entry, accelerating their growth trajectory.
Weaving the pioneers of innovation
The latest developments in Singapore's startup landscape shine a light on the plethora of opportunities emerging. As highlighted in a report by Startup SG, the Singapore Startup Ecosystem has seen a surge of sustainability efforts by visionary founders who aim to fortify the ecosystem's resilience.
Trailblazers like Tulika Raj, Co-Founder of SunGreenH2 and EntrePass holder, are shaking up traditional industries. Tulika Raj is revolutionising the production of green hydrogen, pushing for zero-emission, sustainable, and scalable solutions. In a different arena, Adi, Co-Founder of Mycotech (MYCL) and another EntrePass holder, is challenging fashion industry norms by creating leather from mushrooms. These groundbreaking initiatives merely glimpse the extraordinary innovation thriving within the Singaporean startup ecosystem. They illustrate the vast array of sectors ripe for disruption and the potential that Singapore offers to those with a vision.
Embarking on the Singapore's startup dream
As we peer into the future, the panorama is filled with optimism. There's a palpable sense of excitement, with Singapore's startup ecosystem not just growing but flourishing and attracting an ever-increasing amount of funding. The government's robust support continues unabated, from accelerator programmes to diverse funding sources.
As an entrepreneur, you're the protagonist of this riveting journey. You're in a city that offers more than a conducive business environment. Singapore provides a dream—an entrepreneurial paradise where innovative ideas, with the right nurturing, can flourish and leave a global impact. Embrace the challenge, immerse yourself in Singapore's vibrant startup tapestry, and you, too, can be a part of this extraordinary growth story.