Given the overwhelming popularity of the ROG Flow series, it was only a matter of time before ASUS launches something bigger and better. Unfortunately, the formula wasn't broken, and ASUS didn't fix it; instead, it improved on its past success. As a result, the latest ASUS ROG Flow X16 gaming laptop contains almost everything you could want in a gaming laptop. The strong AMD + RTX implementation will provide plenty of power.
The ROG Flow series made a name for itself among enthusiasts, with the ROG Flow X13, an ultraportable packed with a super processor, and the ROG Flow Z13, the most powerful gaming tablet, providing an intriguing approach that proved popular with customers. Of course, some of them enjoyed the tiny format. Still, they desired a slightly larger display, and ASUS heeded this feedback, resulting in the ASUS ROG Flow X16, a slim laptop outfitted with a top processor and compatible with the XG Mobile external graphics solution.
With a thickness of only 19.4mm, it is equipped with some of the most powerful mobile components available today, specifically the AMD Ryzen 9 6900HS Mobile Processor and the Nvidia GeForce RTX 3070Ti. Still, the real star is the new 16″ Mini LED panel, which has a resolution of 2560 x 1600, a refresh rate of 165Hz, 100% reproduction of the DCI-P3 color space, and, last but not least, a touchscreen.
CPU: AMD Ryzen 9 6900HS Mobile Processor
RAM: 32GB DDR5-4800 SO-DIMM x 2
Display: 16.0-inch, ROG Nebula HDR Display, QHD+ 16:10 (2560 x 1600, WQXGA), 165Hz Refresh Rate, Touch Screen
Storage: 2TB SSD
Ports: 1x 3.5mm Combo Audio Jack, 1 x HDMI 2.0b support HDMI switch, 2 x USB 3.2 Gen 2 Type-A, 1 x USB 3.2 Gen 2 Type-C support DisplayPort / power delivery / G-SYNC 1x USB 3.2 Gen 2 Type-C support DisplayPort / power delivery, 1 x ROG XG Mobile Interface
Battery life: 90WHrs (ASUS website)
Wireless: Wi-Fi 6 (Triple band)/Bluetooth 5.2
Dimensions: 35.5 x 24.3 x 1.94 ~ 1.94 cm
Weight: 2.10 kg
A stunning design with a slim profile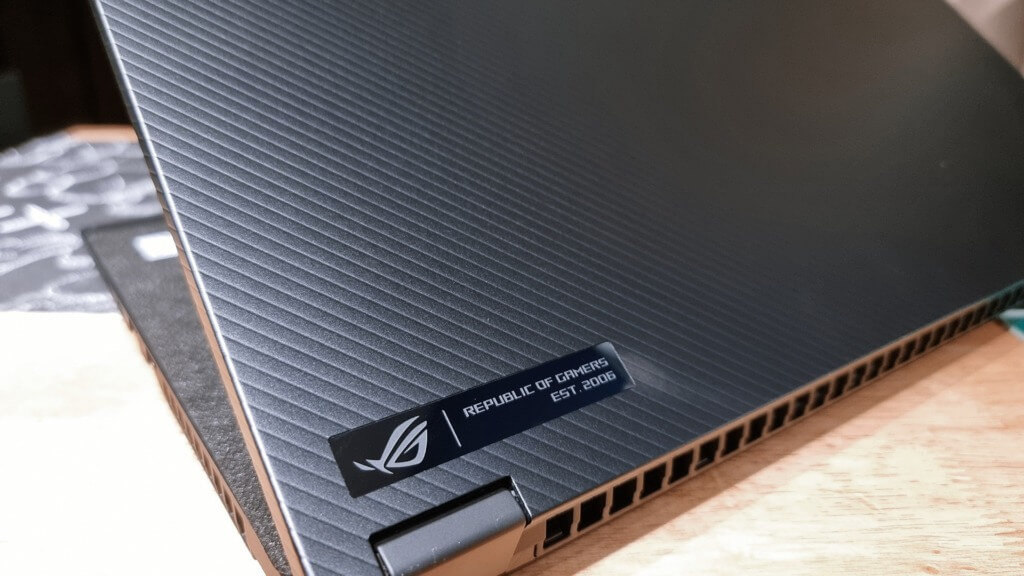 Although it is not immediately apparent when unboxing the ASUS ROG Flow X16, there is much more to unpack from the deceptively unobtrusive build. Despite appearances, the unit has relatively little to package. Its measurements are 355 x 243 x 19.4 mm, making it relatively small. It will easily fit into any backpack. Furthermore, it is suitable for transport due to its small size and weight of only 2.1kg. As a result, you're getting one of the most portable large-screen gaming laptops available on the market.
The ASUS ROG Flow X16 GV601R is a modern technical gem made of magnesium alloy, with a foldable touch display protected by Gorilla Glass 3, providing industry-leading safeguards from scratches and daily wear and tear without sacrificing image quality or color accuracy. In addition, the redesigned X16 now has a texture named gravity wave by the manufacturer, which provides the notebook with a distinct appearance.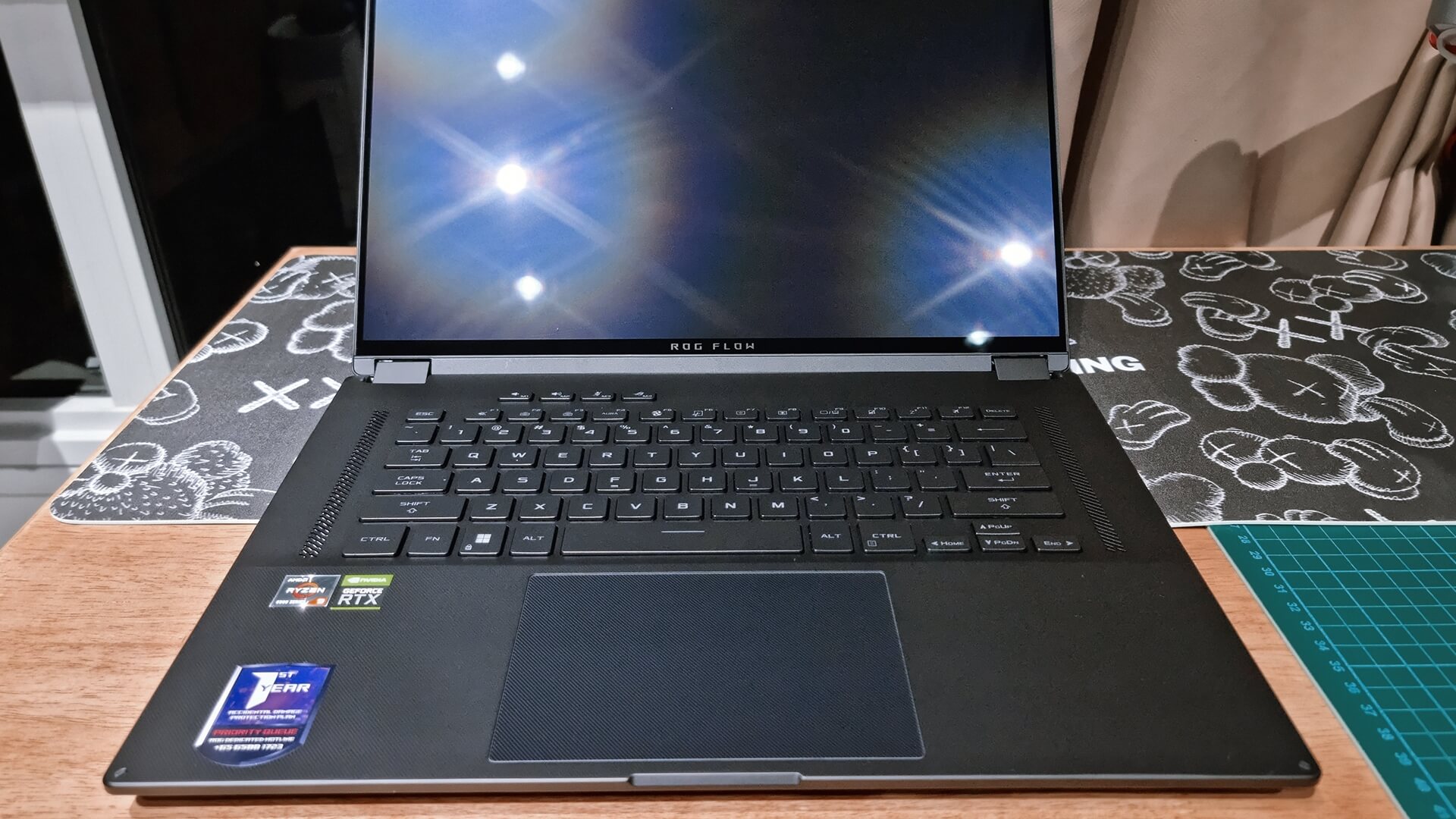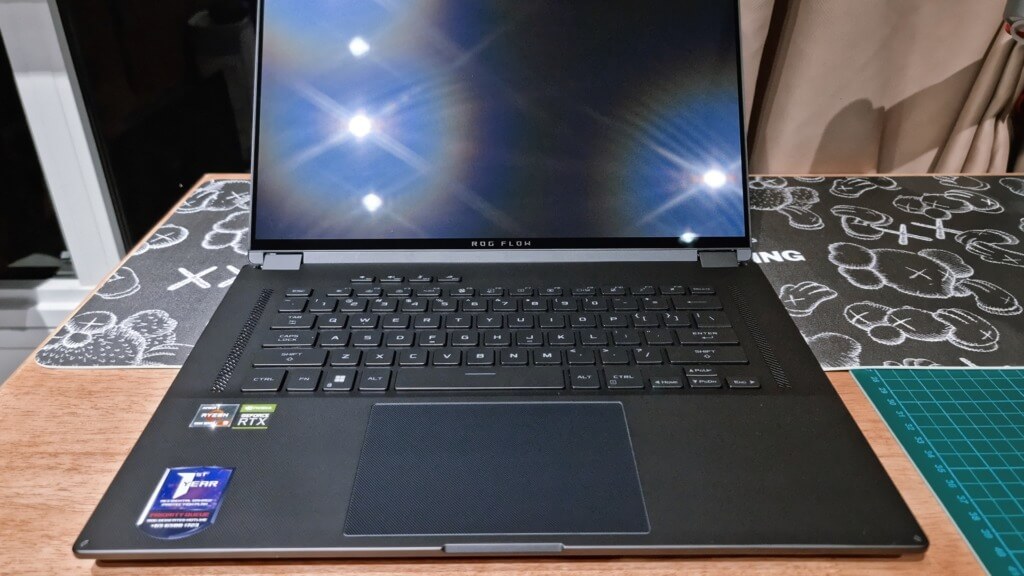 Compared to the smaller Flow X13, this model has more room for a large armrest, a large clickpad, and a centered keyboard without a Numpad flanked by speakers.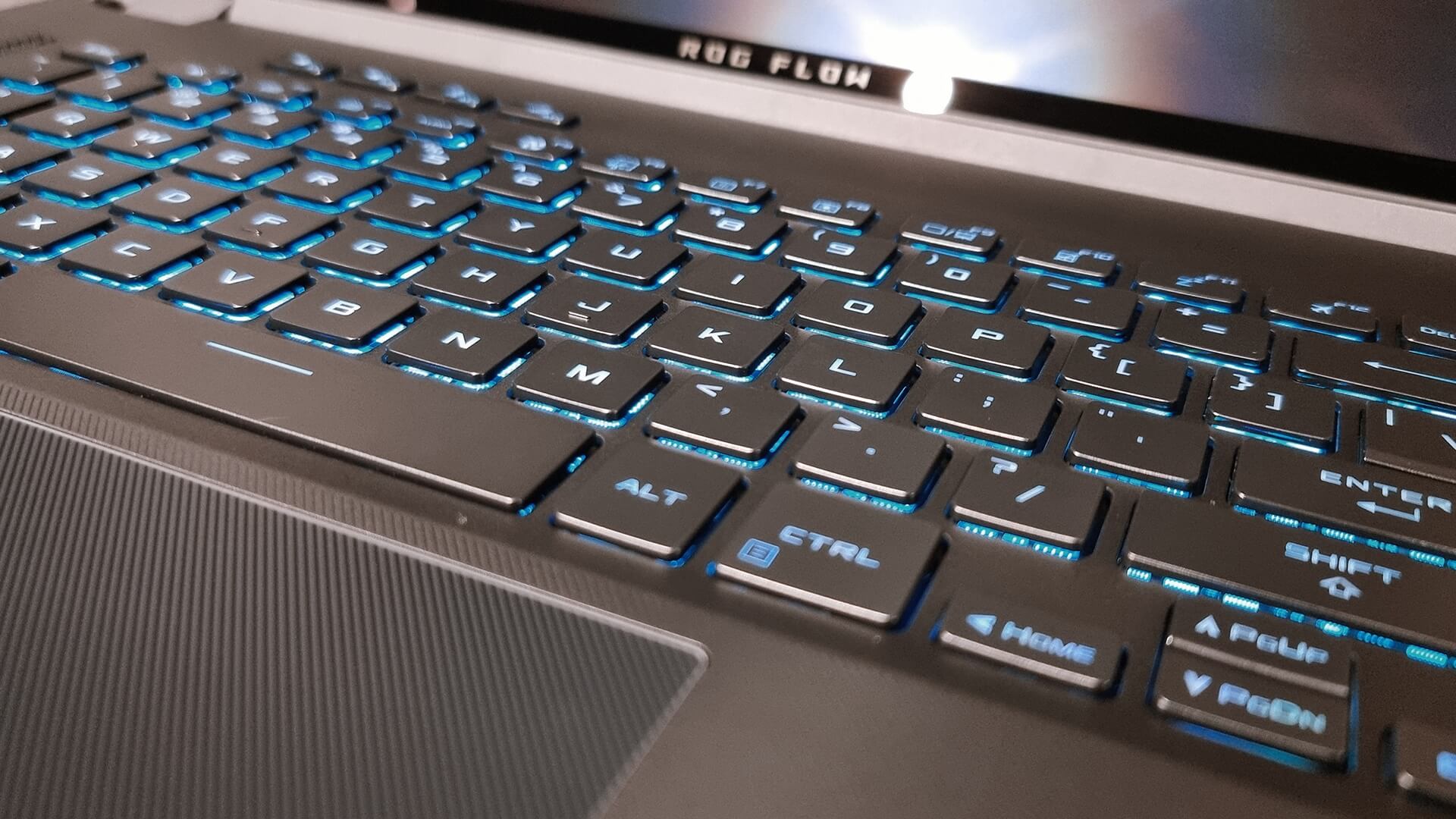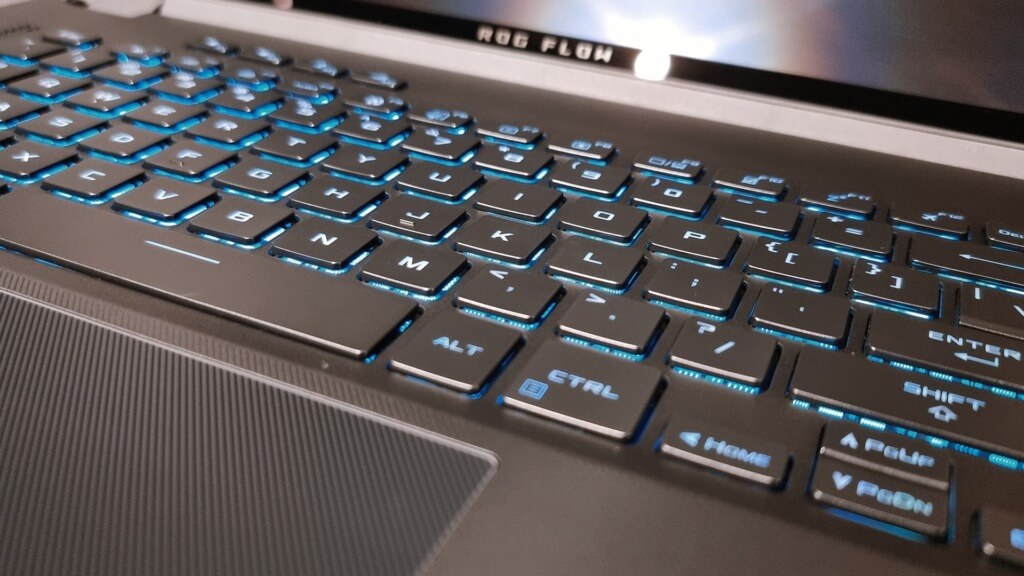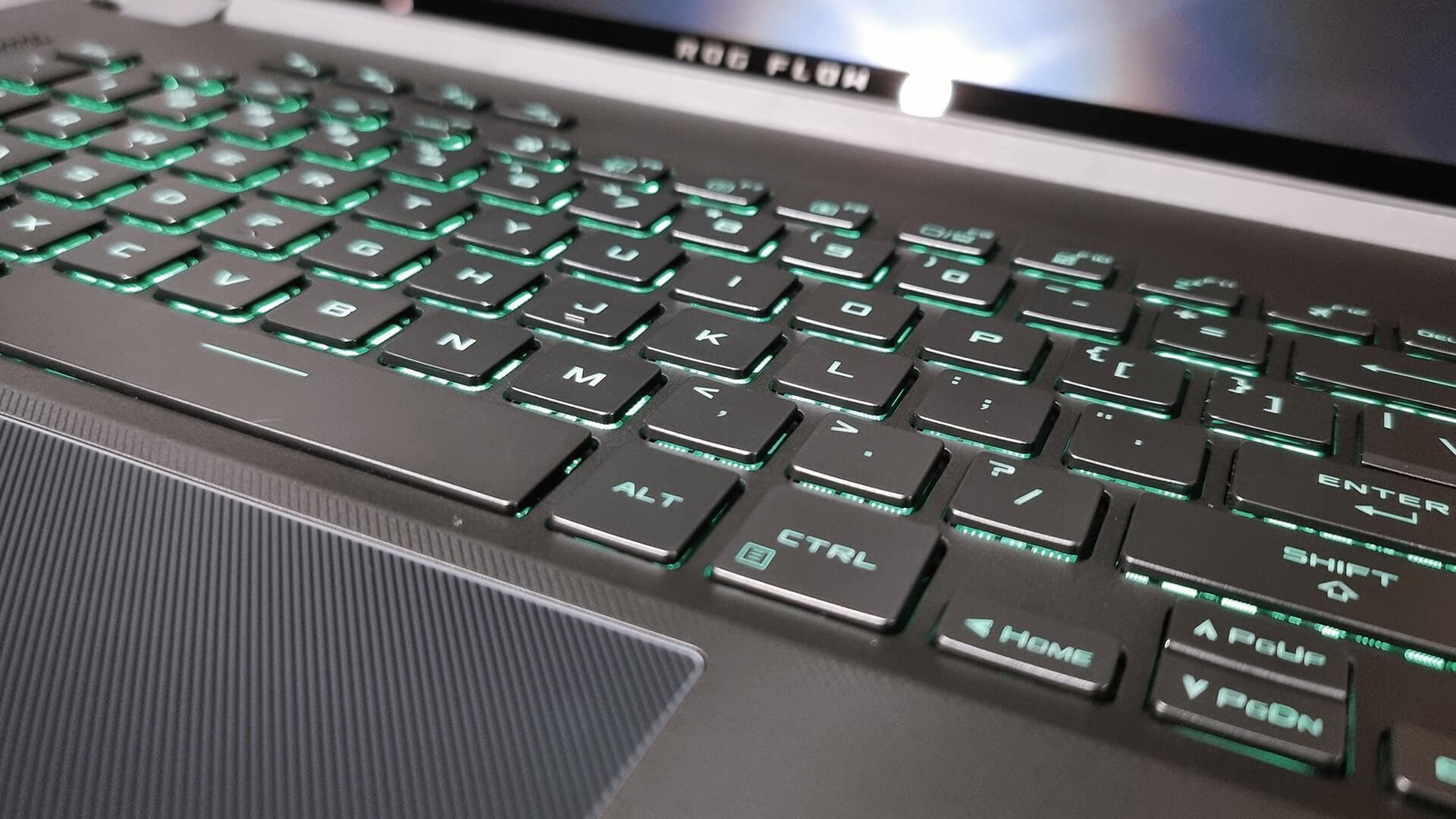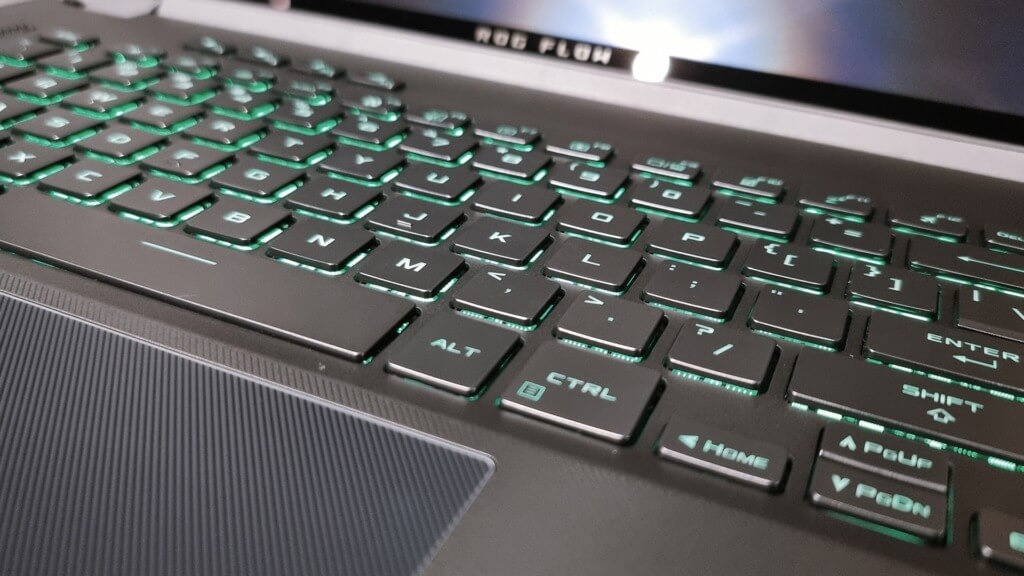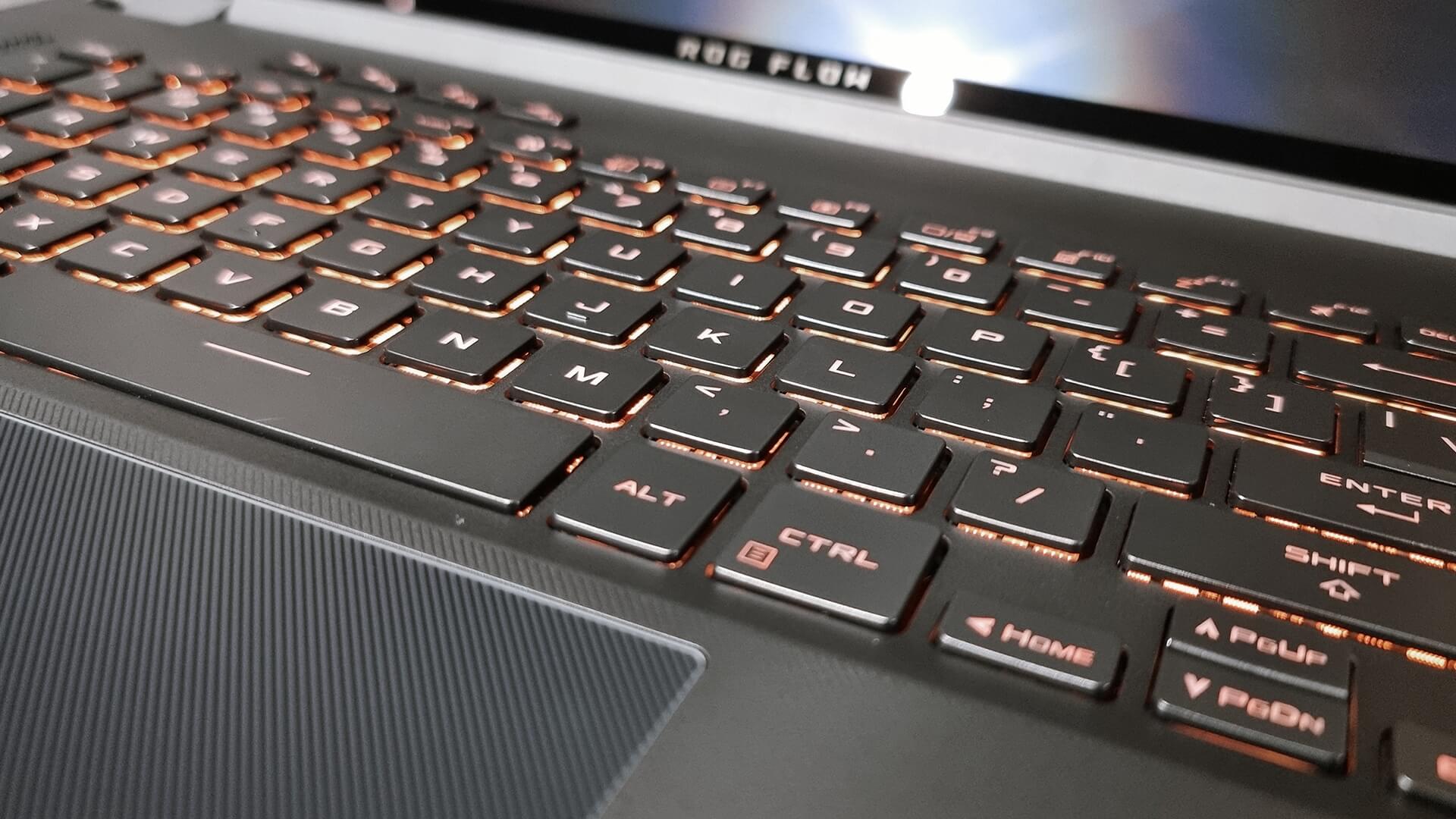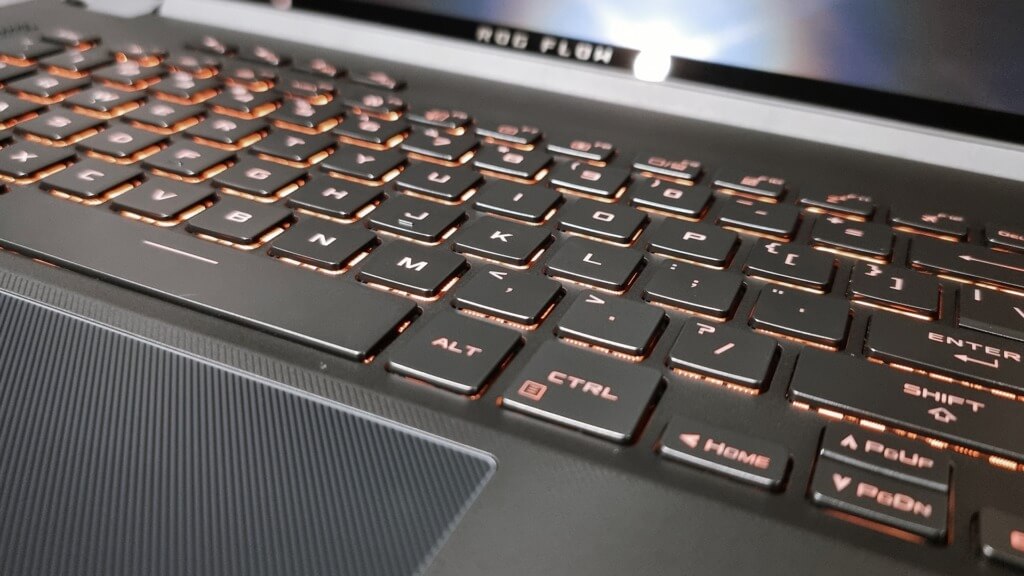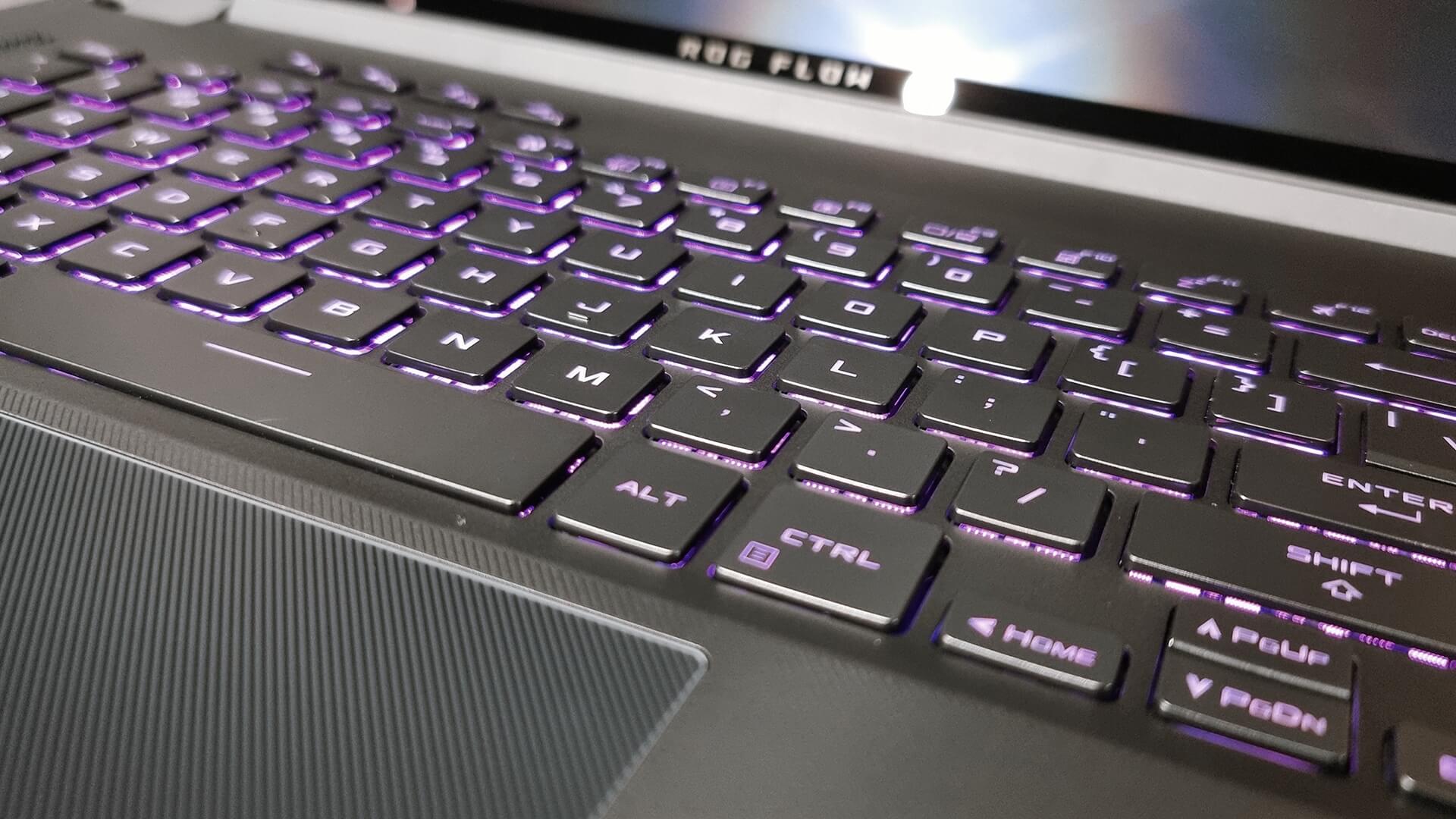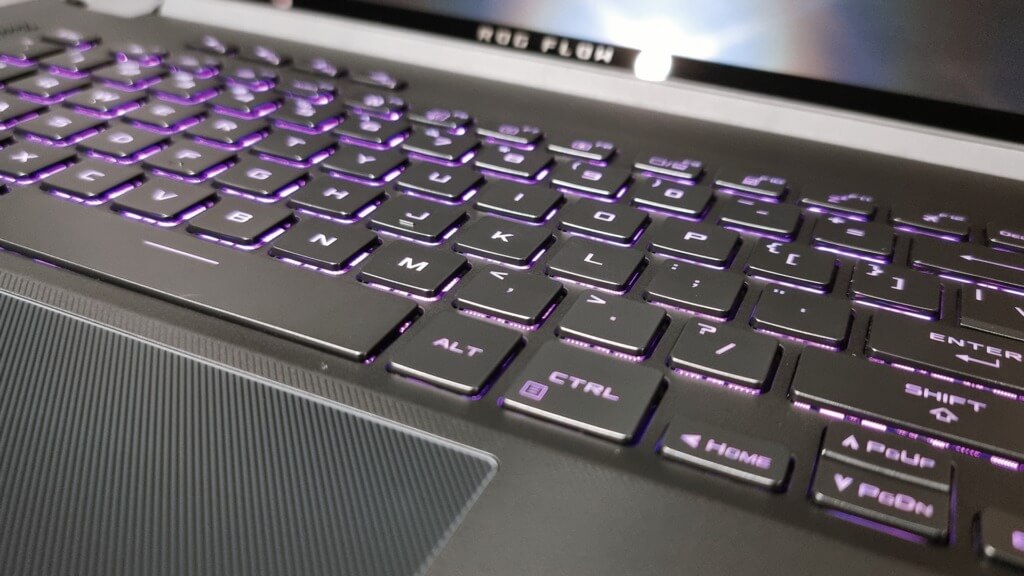 The keyboard and clickpad are the same layout as on the Zephyrus devices, which is another prominent selling point for the series because the two are among the most excellent ultraportable pairings. As with the G15/M16 lines, expect single-zone RGB control and white-only on some lower-tier models. The keyboard has amply-sized keys, specialized keys for volume and microphone control, and access to the Armory Crate application. The keys feature a 1.7mm stroke and are guaranteed to last 20 million clicks, while the key-caps have a curved contour for better control.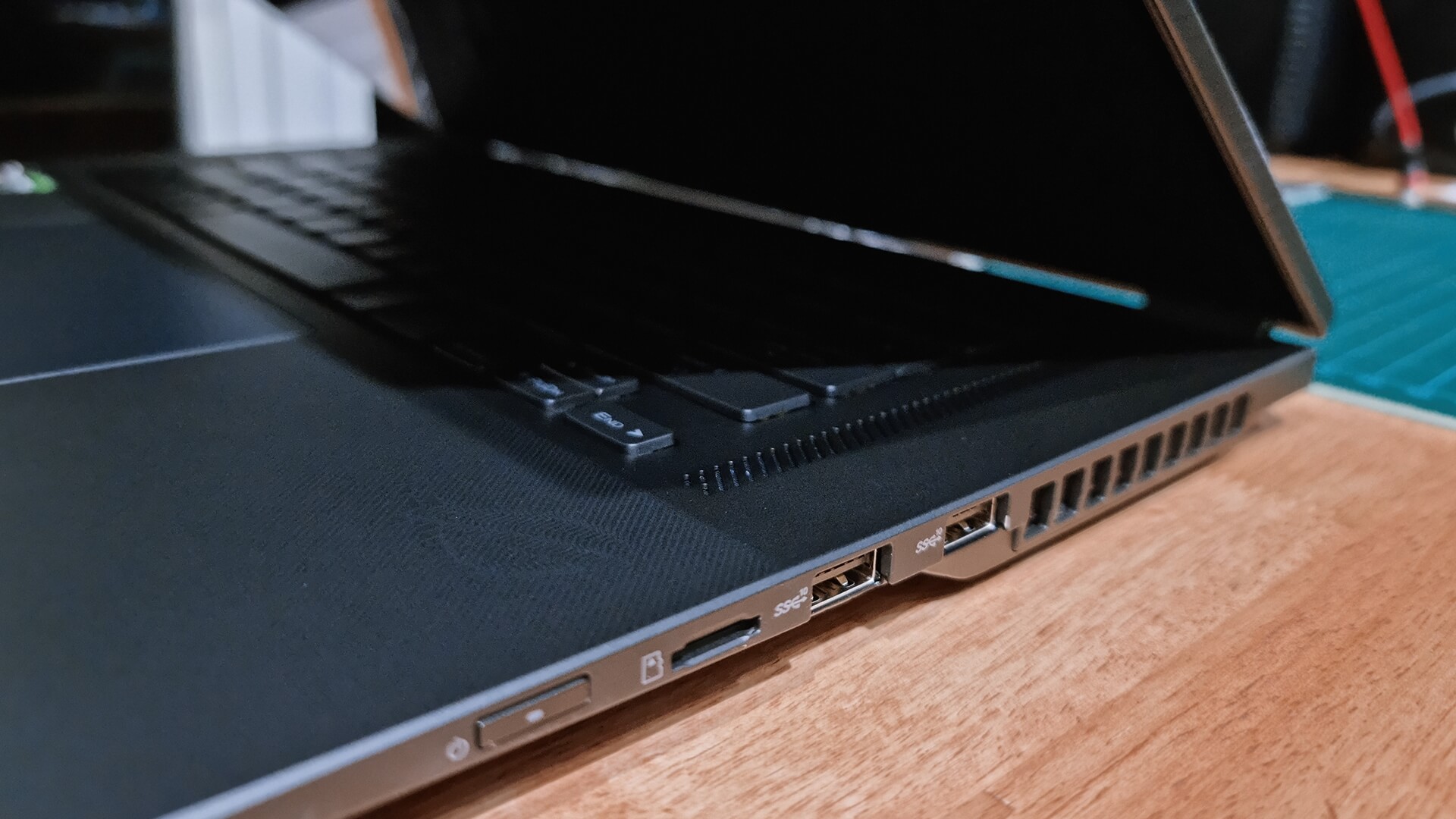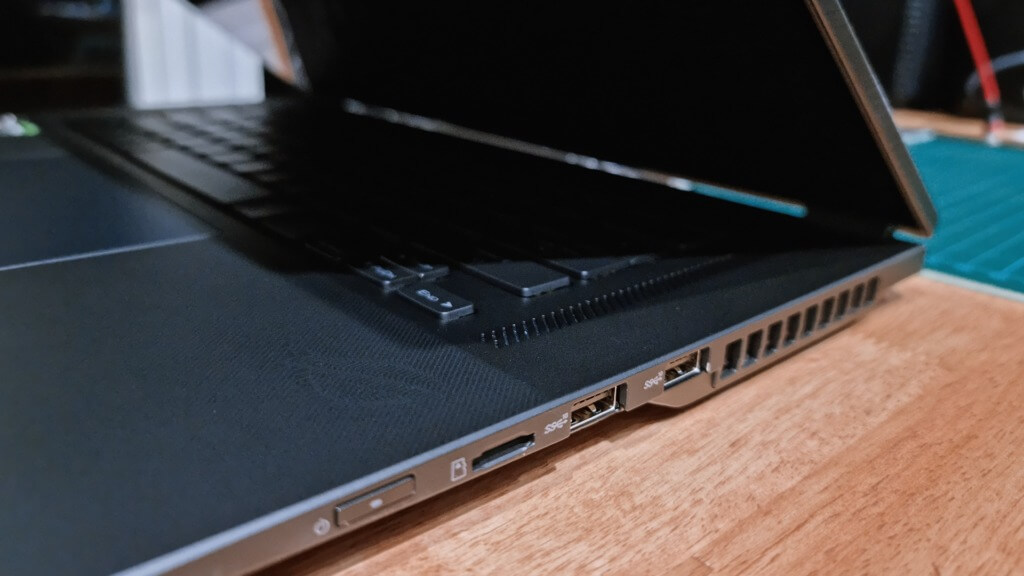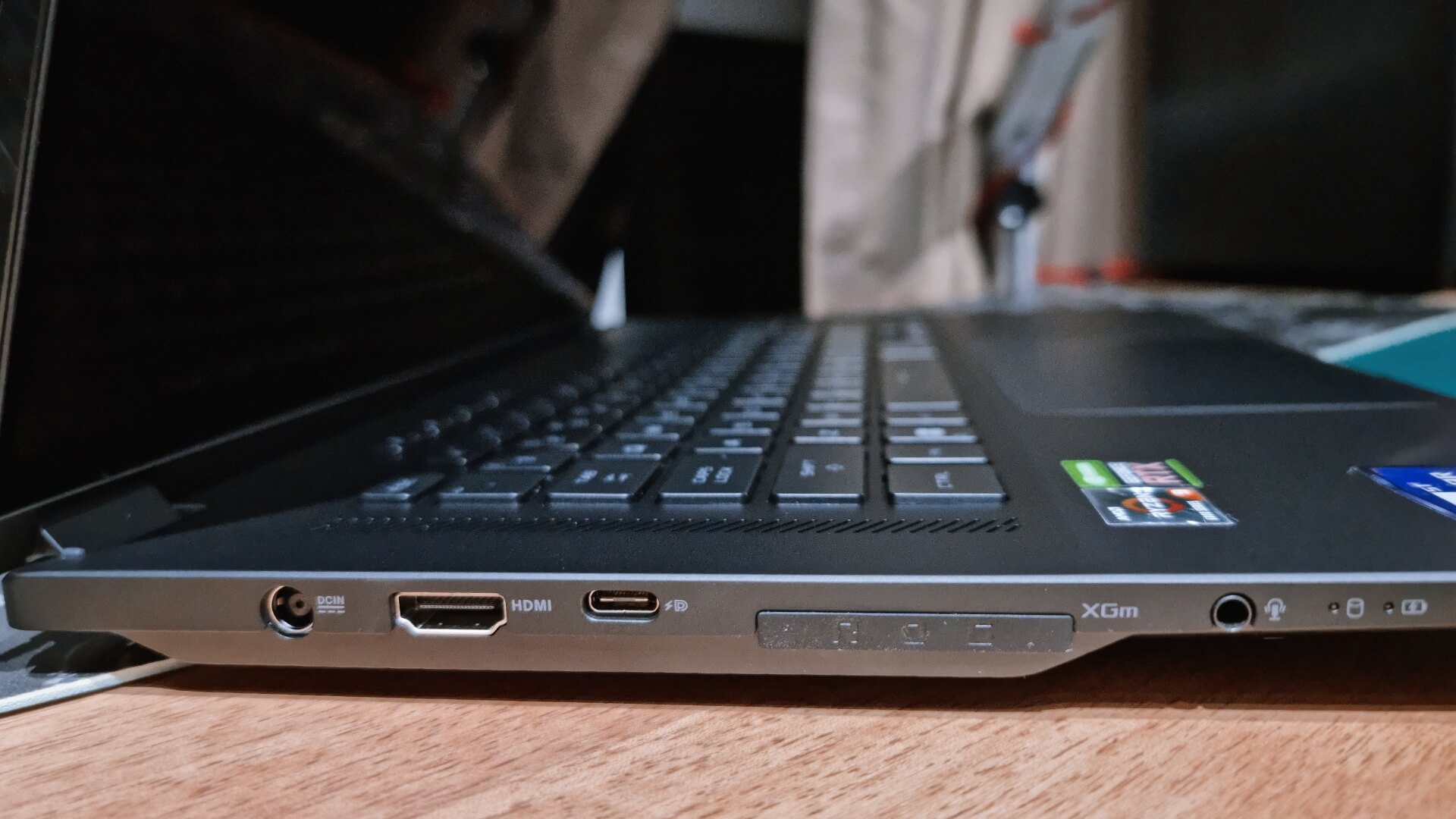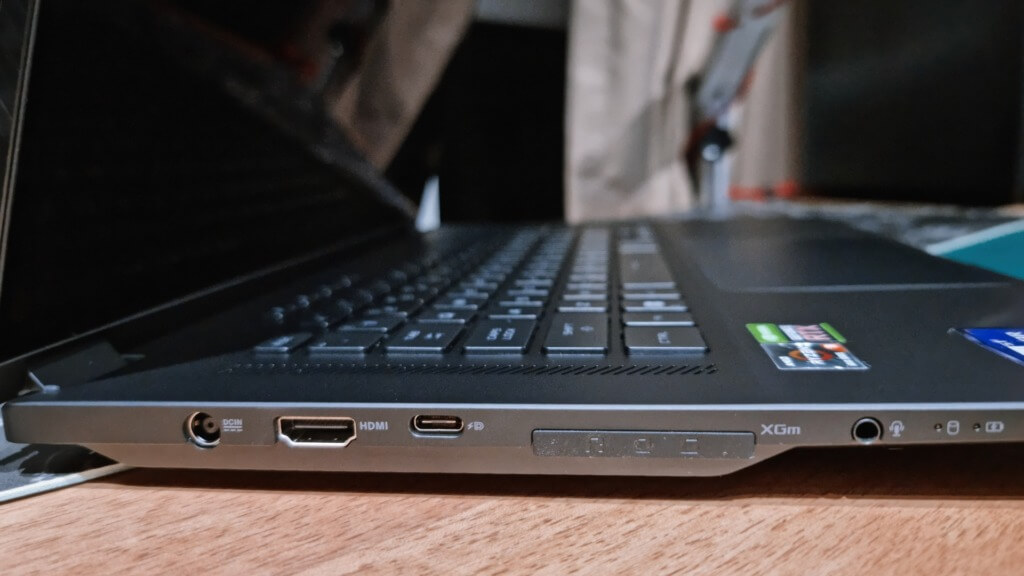 The power jack, HDMI 2.0, a Thunderbolt 4 port, a proprietary jack for the XG Mobile GPU, and a 3.5mm headphone jack are all on the left. Two USB-A ports, a microSD card slot, and the power button are on the right.
Nebula HDR Display provides incredibly lifelike game images
The ROG Flow X16's display is not skimpy, as it features a 16-inch Mini LED panel in Quad HD resolution with a 16:10 ratio (2560 x 1600 pixels) and a refresh rate of 165Hz. This enables more excellent contrast and brightness than typical LED displays, resulting in images that leap off the screen. This technology is also present in the ASUS ROG Swift PG32UQX, the world's first gaming display featuring Mini LED technology.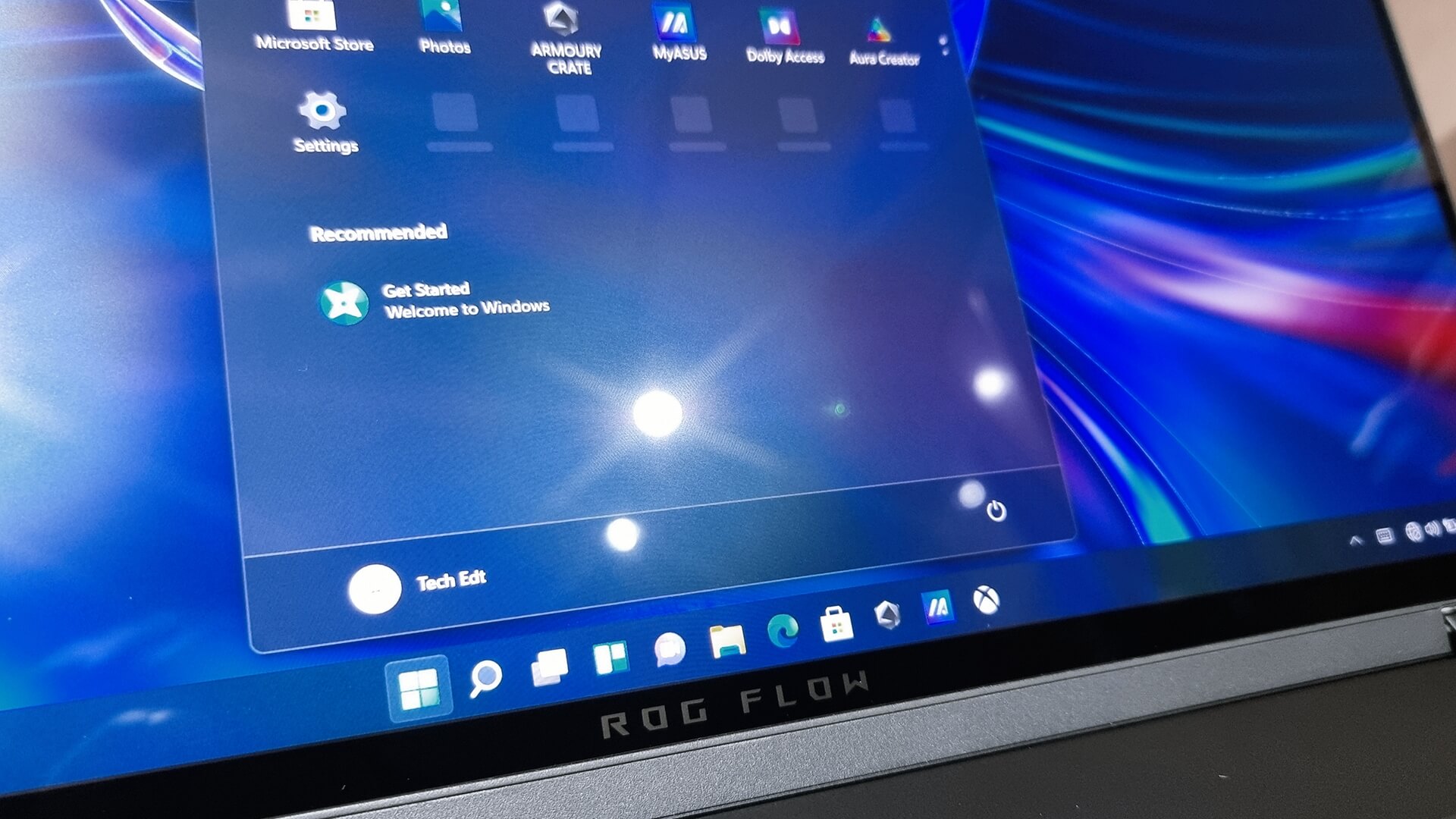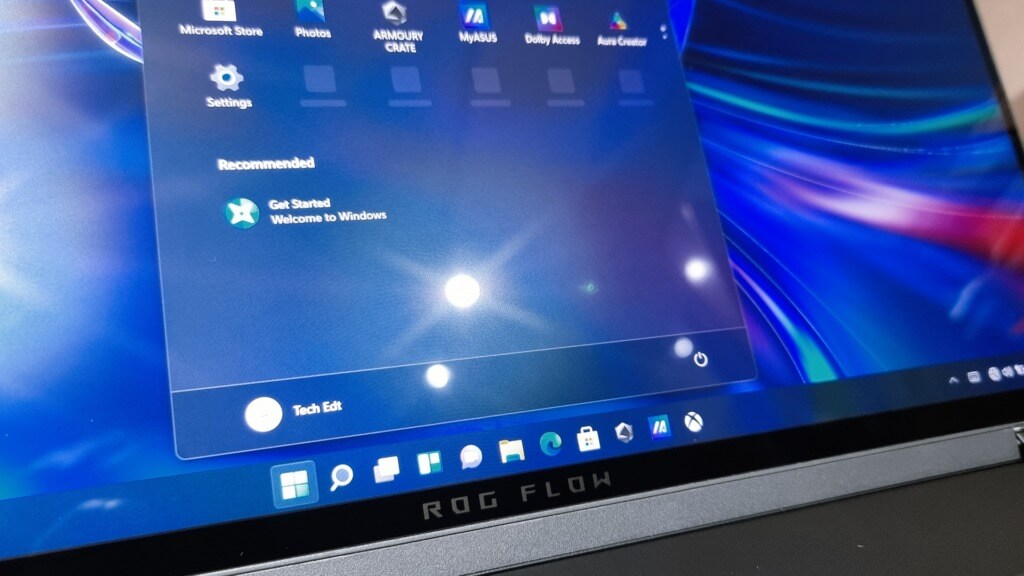 The display is also touch-sensitive and stylus compatible, allowing you to enjoy your favorite mobile and touch-compatible games easily. In addition, the ASUS ROG Flow X16's 2-in-1 design also makes it a very appealing on-the-go working laptop.
Nebula HDR Display covers you in terms of color, brightness, and boldness. Whether you're playing a game or doing some graphic work, it looks fantastic. This adaptive control technology employs image processing, dynamic dimming, and boosting to produce hyper-accurate local dimming, decreasing the blooming effect on some HDR panels. In addition, thanks to the enhanced density of Mini LED, your content will be brighter than ever.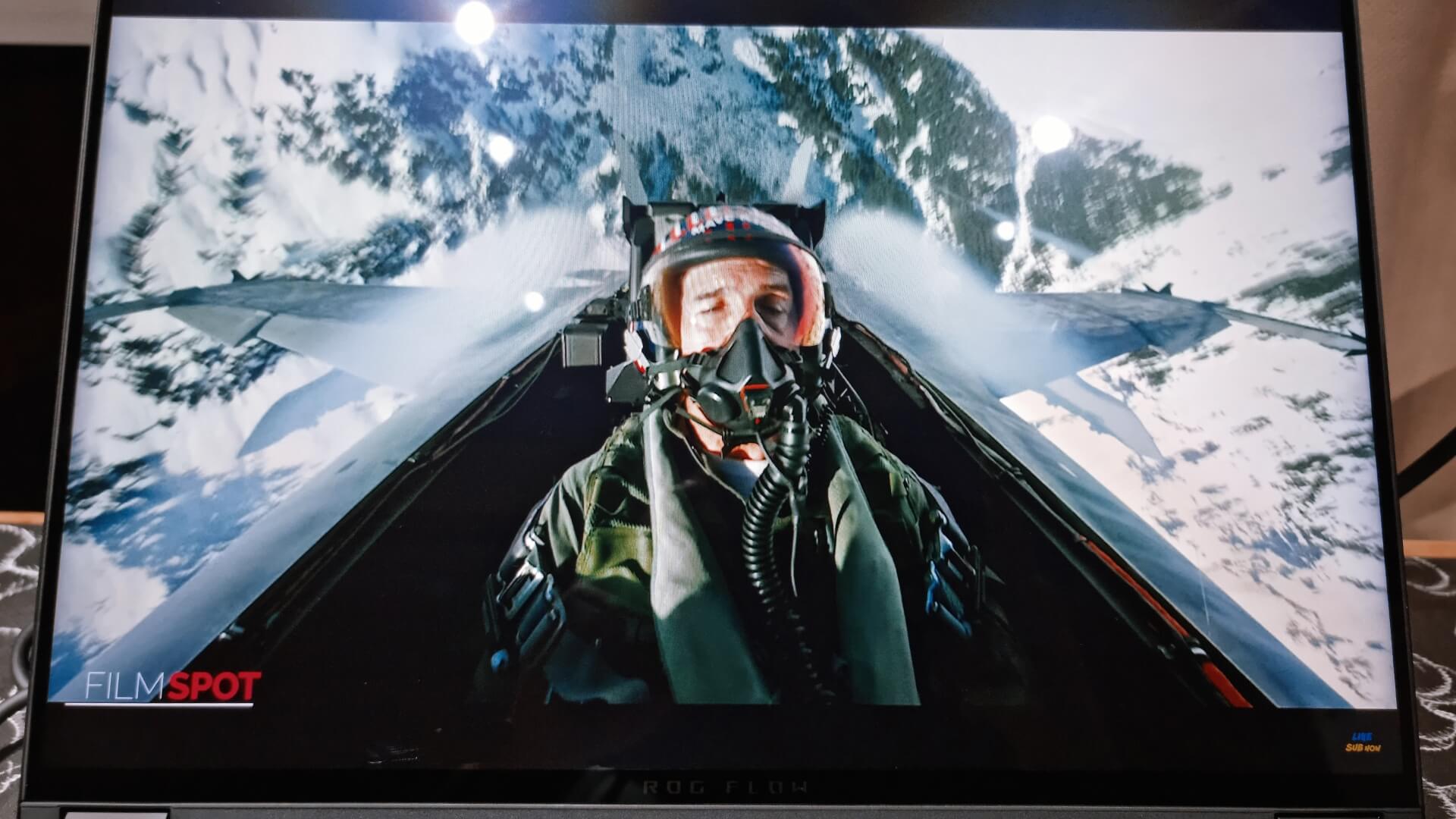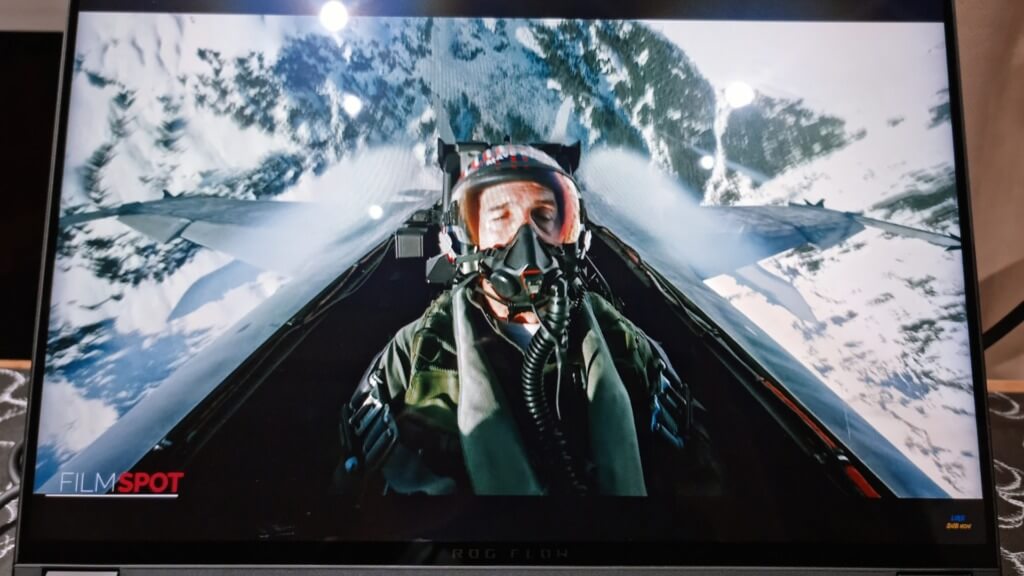 Scene to scene, frame to frame, Dolby Vision also makes media look better. This technology enhances normal high dynamic range (HDR) 4K video by dynamically changing graphics to make each image in front of you richer, brighter, and more alive. As a result, creators can film and edit their streams, videos, and other content in a format commonly used by industry professionals.
In terms of smoothness, the 165Hz refresh rate of the panel appeared to eradicate the most noticeable micro-stuttering in both video and AAA games, such as Cyberpunk 2077 and Red Dead Redemption 2.
Excellent performance thanks to a powerful AMD + RTX implementation
The ROG Flow X16 (2022) is outfitted with the most recent AMD Ryzen 9 6900HS, the manufacturer's flagship 8-core and 16-thread CPU on the high-end model that can reach 4.9 GHz. As a result, the beast's performance came as no surprise: In-game, we can see that the RTX 3070Ti is more than capable of taking full advantage of the native configuration, particularly the screen. As a result, games like Apex Legends and Red Dead Redemption 2 run like butter when pushed to their limits.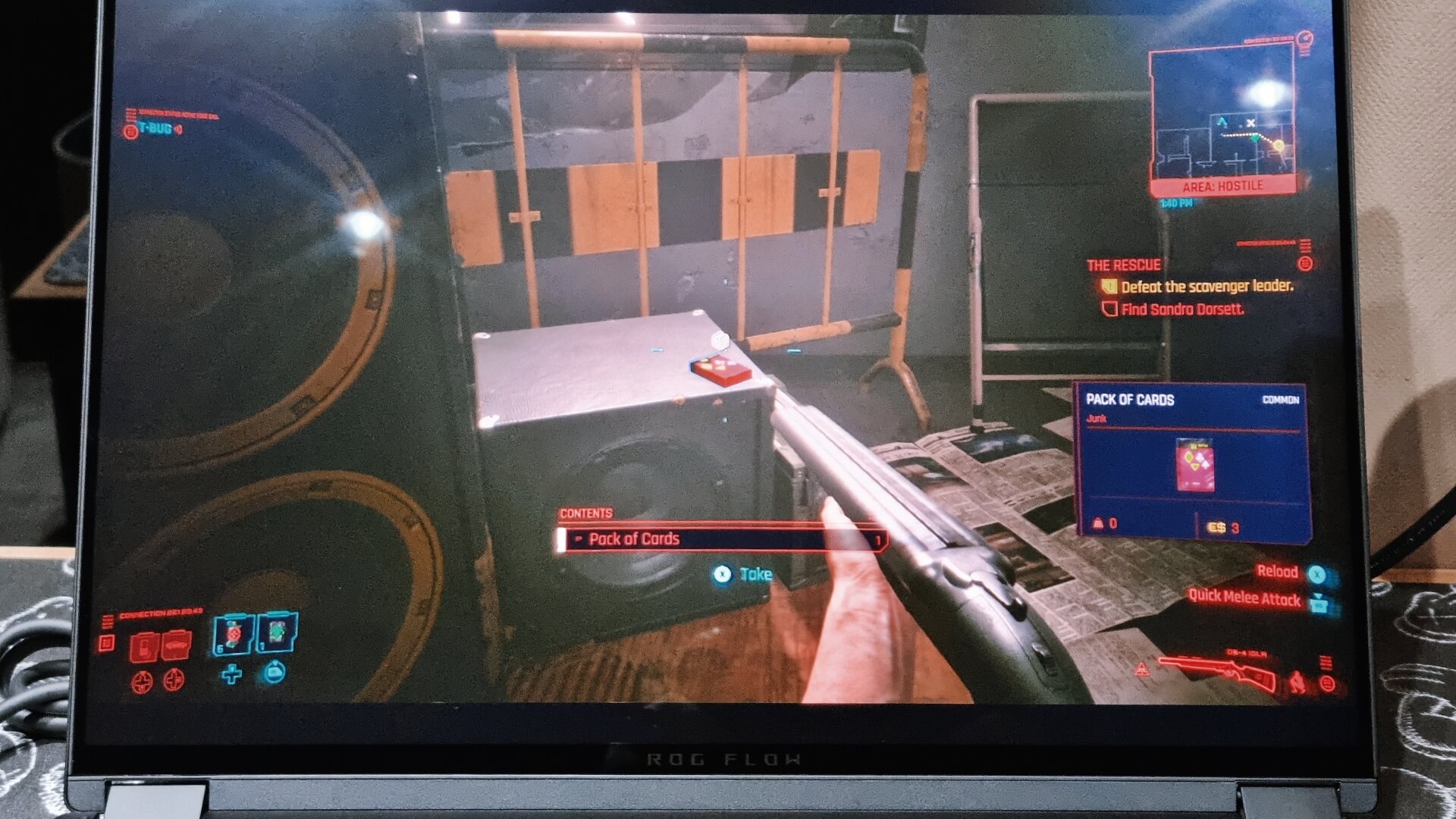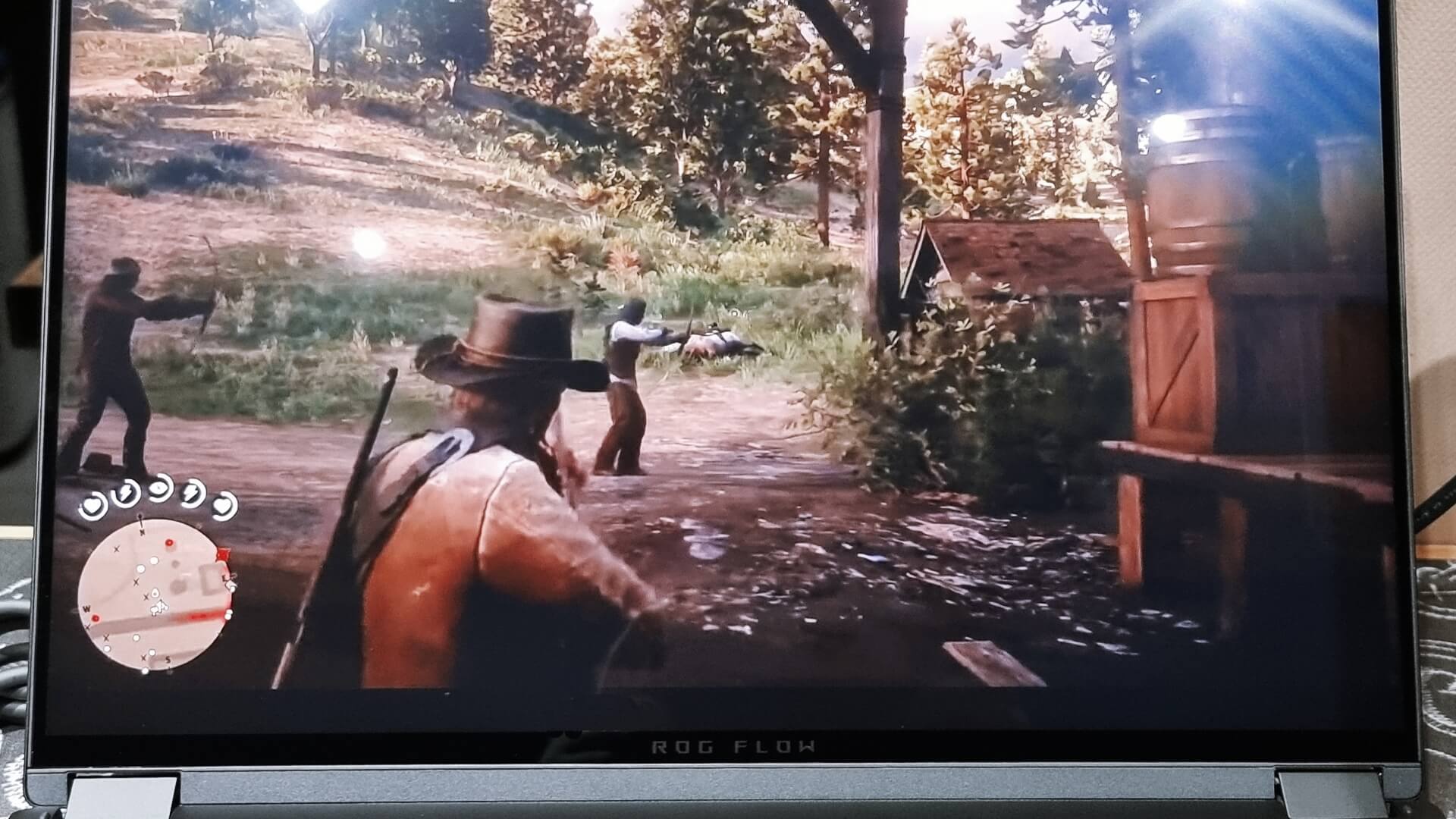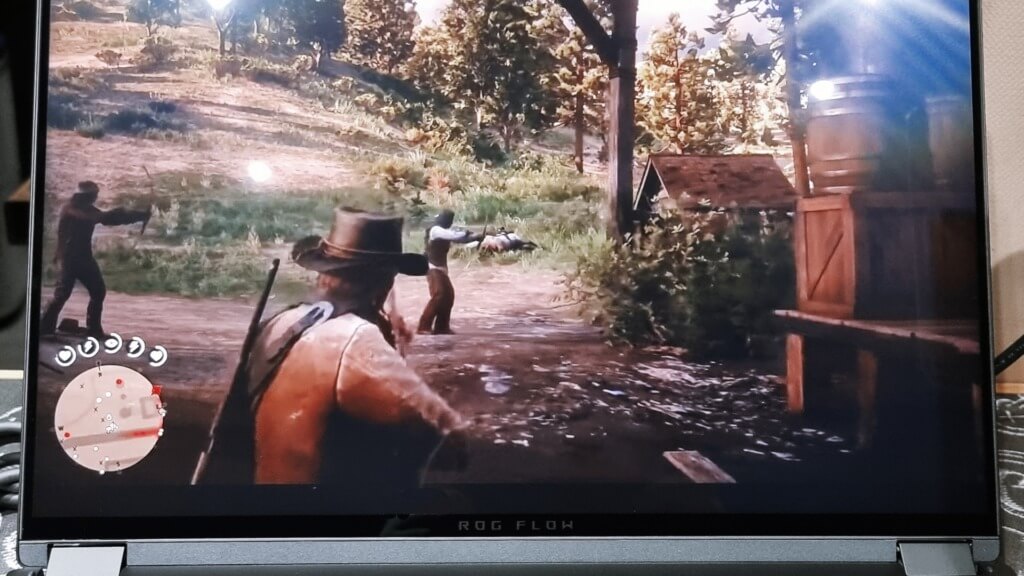 This is also possible thanks to:
NVIDIA DLSS: Gives games a speed boost with uncompromised image quality. Crank up the settings and resolution for an even better visual experience.
Ray Tracing: Simulates how light behaves in the real world to produce the most realistic and immersive graphics for gamers and creators – with excellent performance, thanks to 2nd gen RT Cores.
NVIDIA Max-Q: Uses AI to optimize laptops to deliver high performance in thin form factors.
A revolutionary Tri-fan thermal module provides excellent cooling
Such raw power necessitates a high-performance cooling system. The ROG Flow X16 can ventilate quite strongly when pushed to its limits. Above all, the heating is managed well enough, focusing mainly at the top of the chassis, towards the screen, and away from the user.
ASUS used a tri-fan cooling module, in this case, with an additional fan in the middle of the chassis to suck in the fresh air over the components. The two main fans continue to push hot air through the radiators on the rear and right edge, on the GPU side. Because of this design, most hot air escapes to the laptop's rear rather than blowing onto the display. The innovation of this design, in addition to the third fan, is a dense radiator built across the entire bottom of the laptop, with some passive heat pipes attached to it.
According to the company, all this allows the gear within the Flow X16 to run at lower noise levels than if they had used traditional dual-fan triple-radiator cooling. And the Flow X16's ability to remain entirely silent with 0dB Ambient Cooling Technology keeps it on the cutting edge of cool.
The verdict: ROG Flow X16 (2022) GV601
This laptop is excellent in almost every way. However, it comes at a premium price. The ASUS ROG Flow X16 (2022) gaming laptop is one of the most powerful 16-inch gaming laptops available. It outperforms in CPU and GPU performance, delivering dependably smooth and detailed visuals in AAA games on its display.
This gaming laptop offers an excellent Mini LED display in convertible format, which can be used in all the ways we use an ultraportable 2-in-1, but offers significantly more additional computing power. Weighing at 2.1kg and measuring only 355 x 243 x 19.4 mm, it is one of the lightest and thinnest gaming laptops for gamers and content creators on the go.