The ROG Strix Impact II Moonlight White is the latest edition of ASUS' popular ROG Strix Impact II, a tiny compact ambidextrous style gaming mouse that has won a few accolades and received excellent feedback.
The ASUS Republic of Gamers (ROG) brand is doubling down on a new color tone of the company's existing ROG Strix Impact II MOBA mouse to compete with the slew of low-cost, no-frills mice aimed at tournament-ready gamers.
DPI: Up to 6,200
Max Speed: 220 IPS
Max Acceleration: 30G
Buttons: 5
Size: 120 x 62.5 x 39.5 mm
Weight: 79g
This one has a 6,200 DPI optical sensor, an on-the-fly DPI button, and offers a lightweight design. The mouse also has an innovative push-fit switch socket design, pivoting buttons, and programmable Aura Sync RGB illumination through ASUS' very own Armoury Crate.
Lightweight build and ambidextrous style ergonomics with a clean white color tone
The ROG Strix Impact II seems to be a regular medium-sized mouse with the ASUS trademark shell right out of the box. However, while you may operate the mouse with either your left or right hand, the secondary buttons, on the other hand, are locked in place, making it semi-ambidextrous, not fully ambidextrous as the company claims.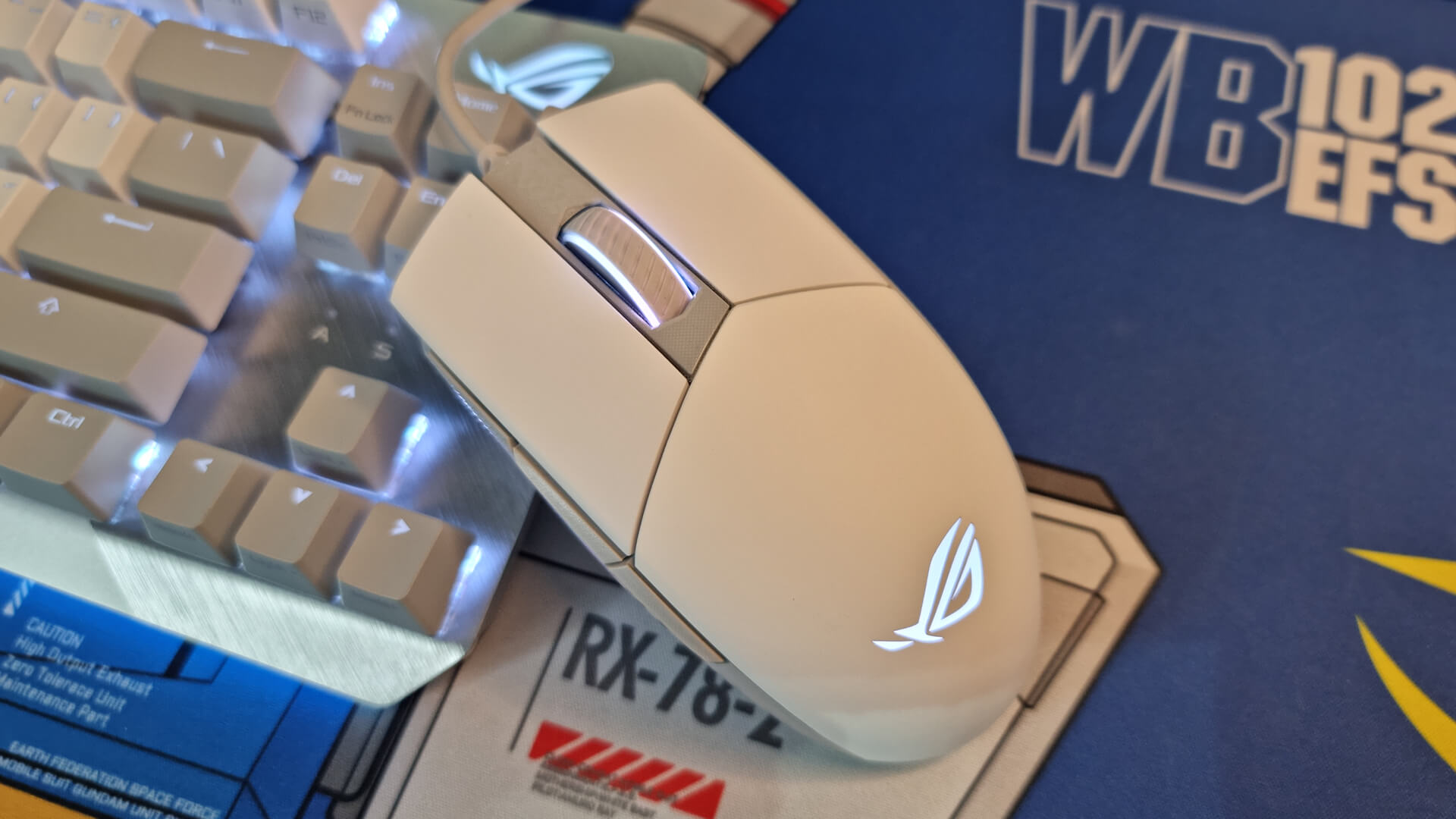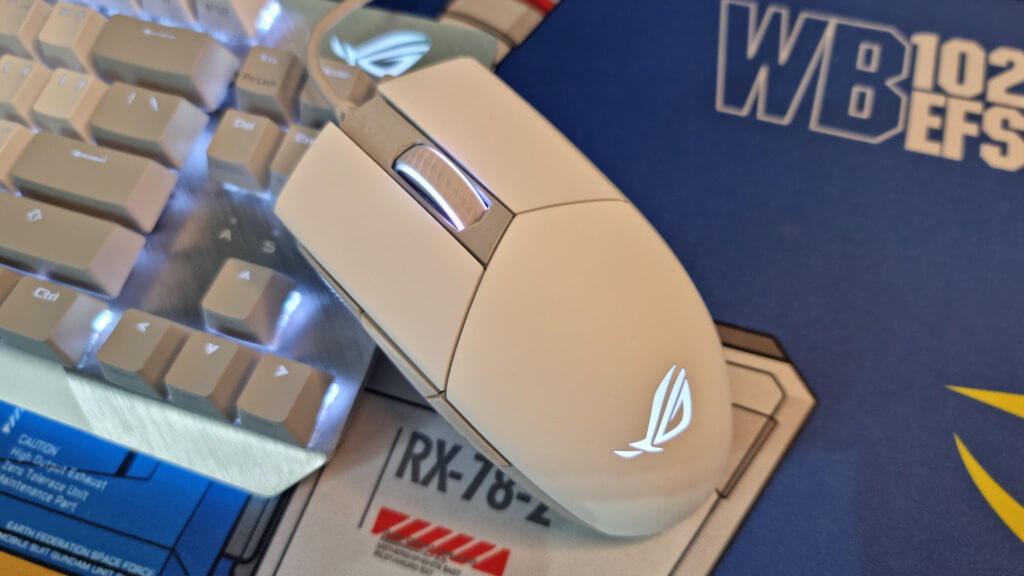 Compared to the ROG Strix Carry's rubberized yet unsatisfactory design, ASUS chose textured grips for the Impact II, which is far more straightforward.
Despite being a semi-ambidextrous mouse (the absence of buttons on the right side), the ROG Strix Impact II provides a comfortable gaming experience. This entails making the most of your utilities and functions to get a competitive advantage in your games.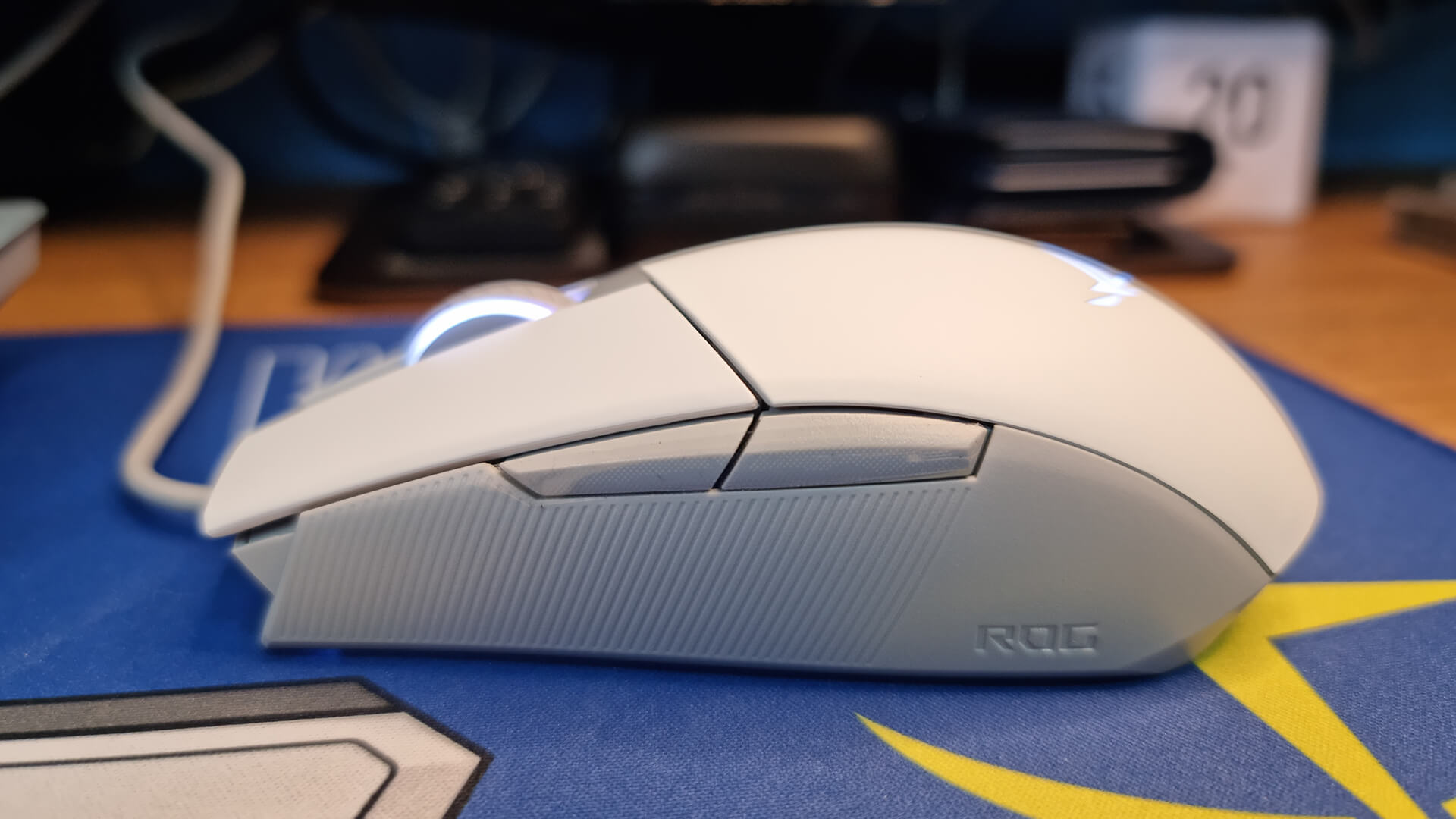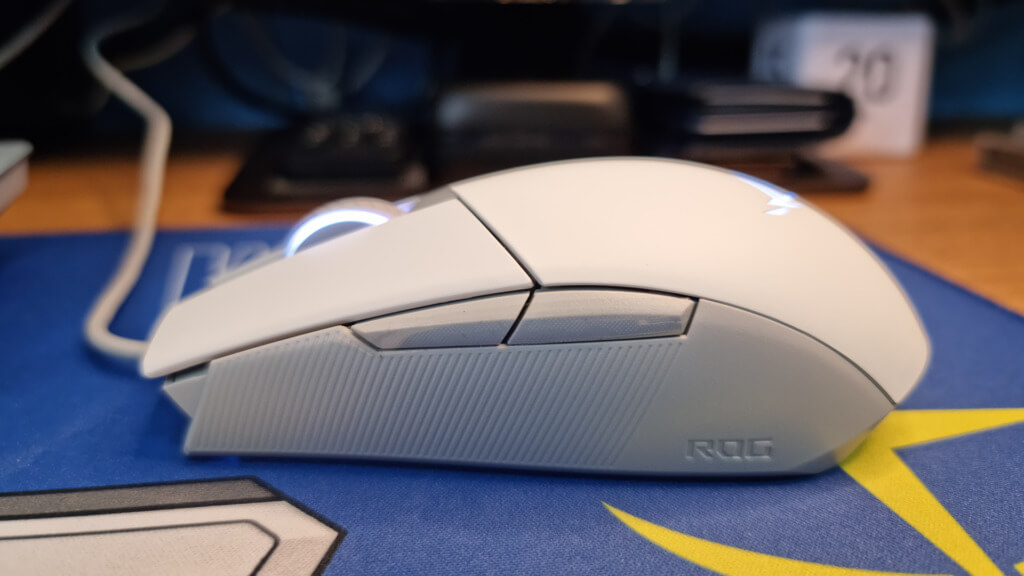 It also features a unique push-fit switch socket design, making it easy to adjust the click resistance and increases the mouse's lifespan. It also features a four-level DPI button that allows you to switch between sensitivity settings quickly.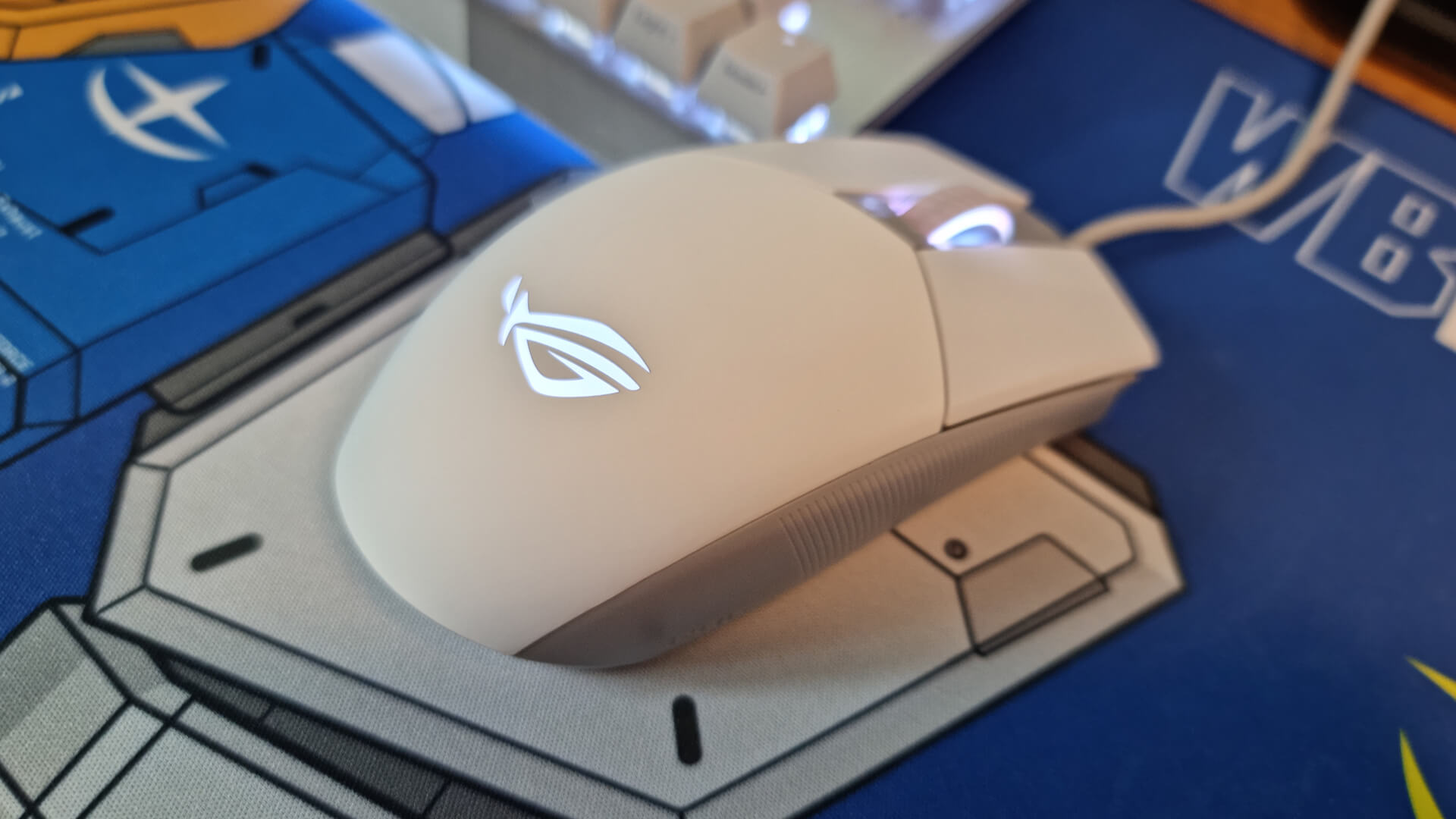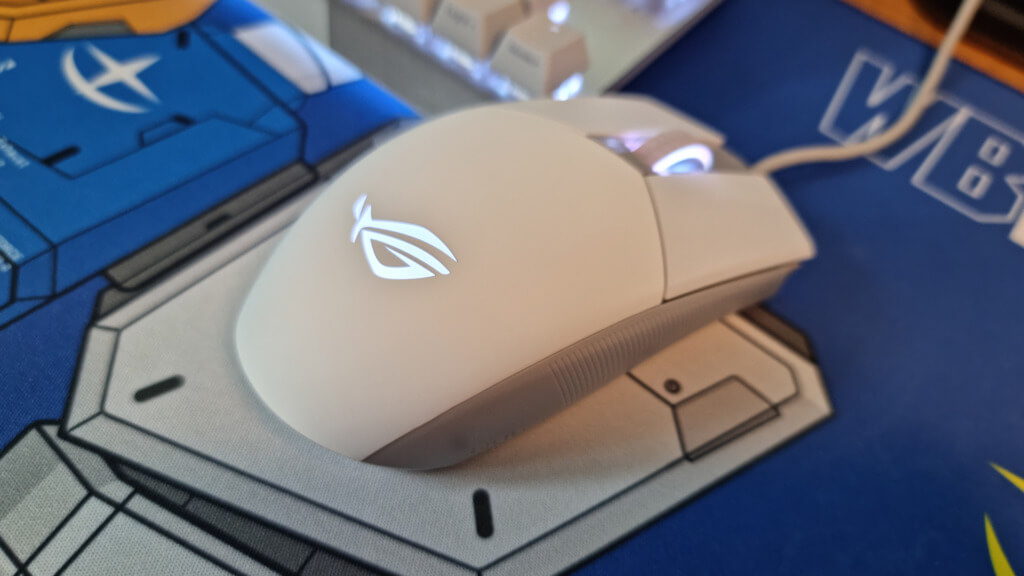 The ROG Strix Impact II is a straightforward esports mouse, measuring 120 x 62.5 x 39.5 mm with a matte white finish. The most noticeable feature is the RGB light that shines through both the scroll wheel and the ASUS ROG logo, as well as two tiny headlight-esque strips on each side of the cable at the front.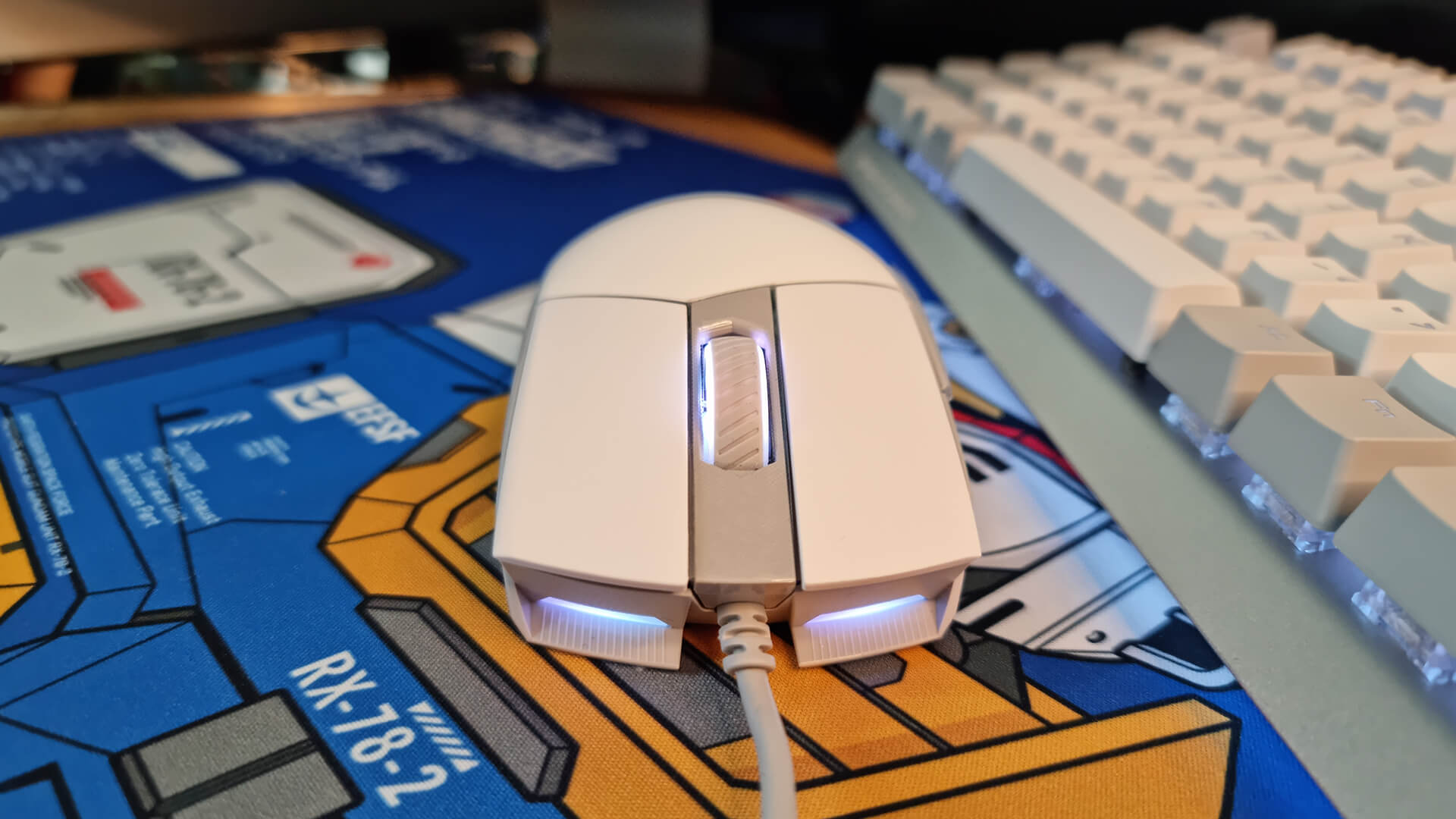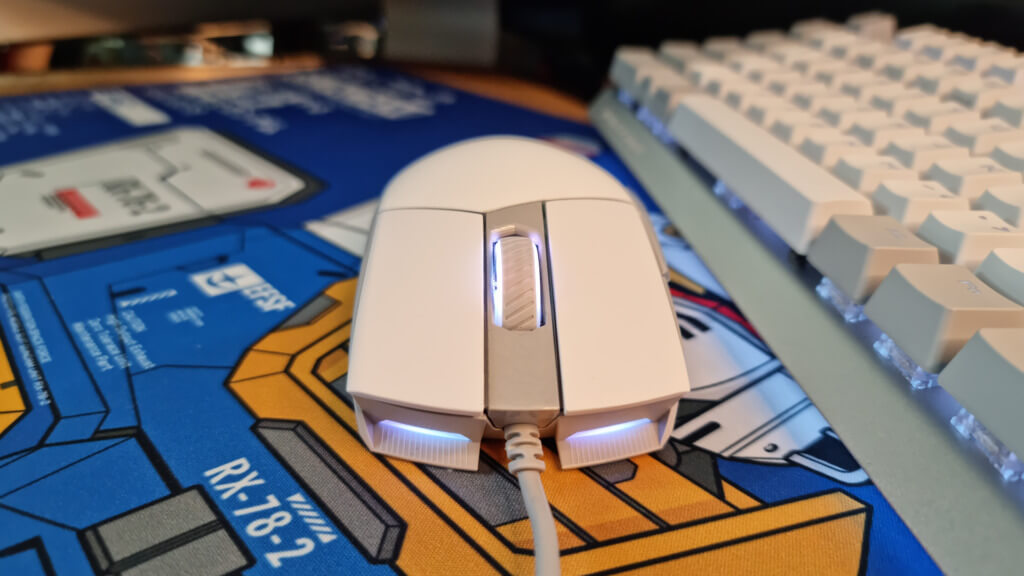 The mouse is incredibly pleasant to hold in your hand, regardless of your grip style. While you're focused on your gaming session, it glides effortlessly across the mouse pad.
Good precision with 6,200 DPI but can be better
ROG collaborated with elite gamers to produce the ROG Strix Impact II Moonlight White mouse's unrivaled accuracy. As a result, you have a better, more efficient gaming mouse that's all about helping you win. It has a sensor of 6,200 DPI that scans and tracks around 220 IPS with a maximum acceleration of 30G.
Aside from that, it features a built-in pivoting button mechanism. So while playing games like PUBG and Call of Duty: Modern Warfare, you might have faster, more direct clicks to one-shot the adversary due to the reduced travel time.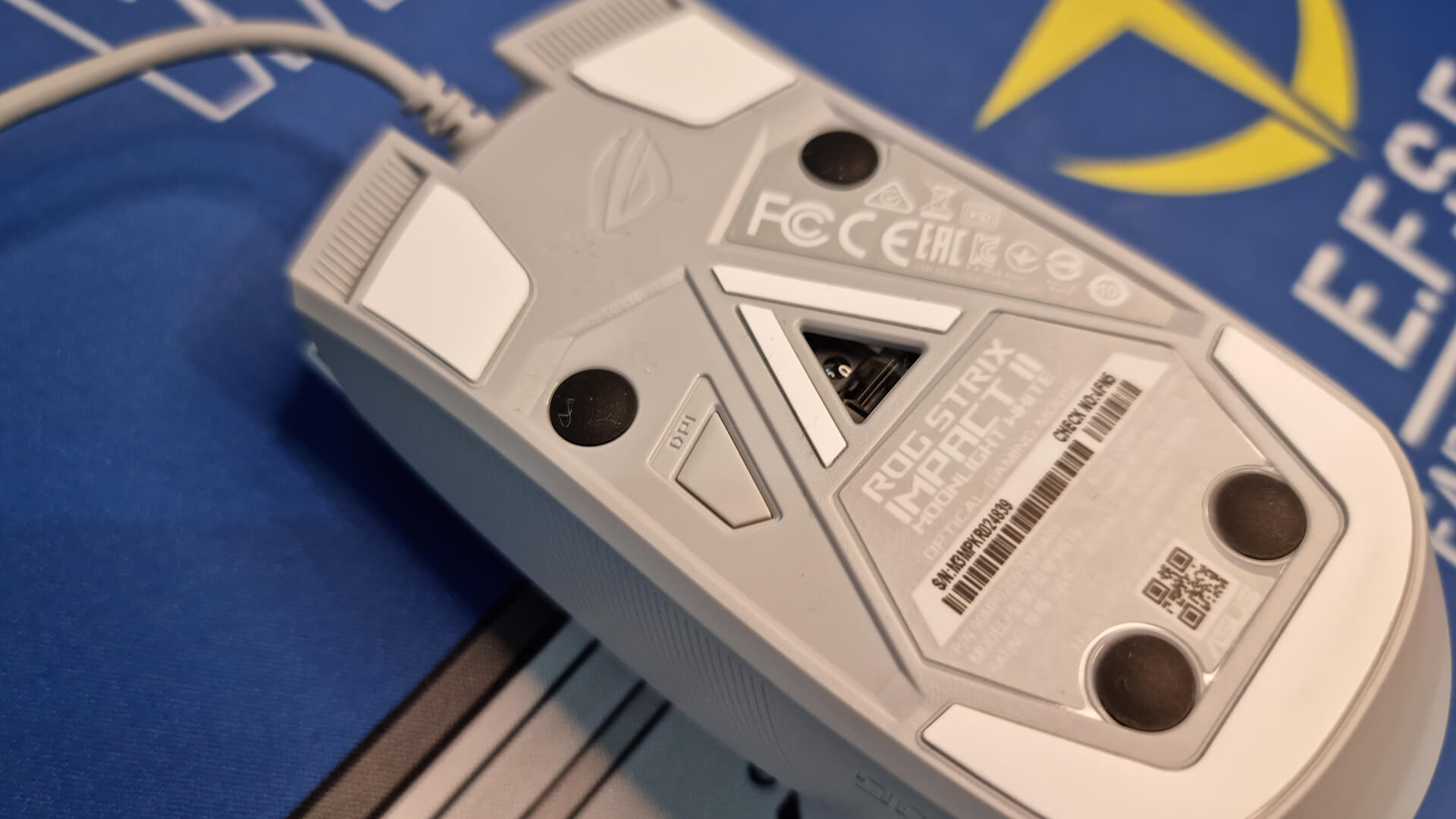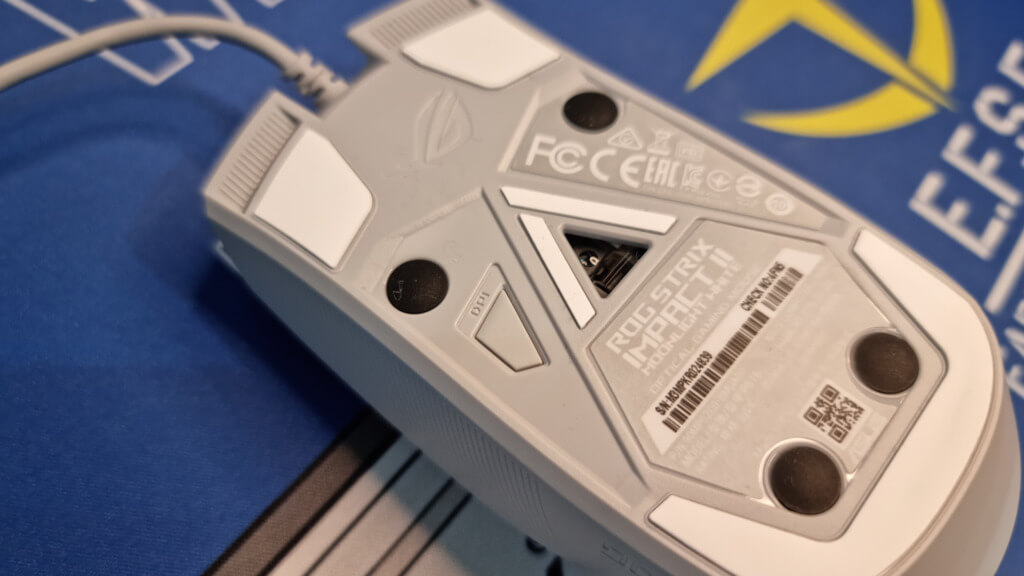 Having said that, there's no denying that the ROG Strix Impact II Moonlight White falls short in terms of functionality and appearance. Sure, it does the job and offers some customization. Still, two reprogrammable buttons aren't enough for a competitive mouse in today's online gaming scene, when the best gaming mouse should provide more functionality.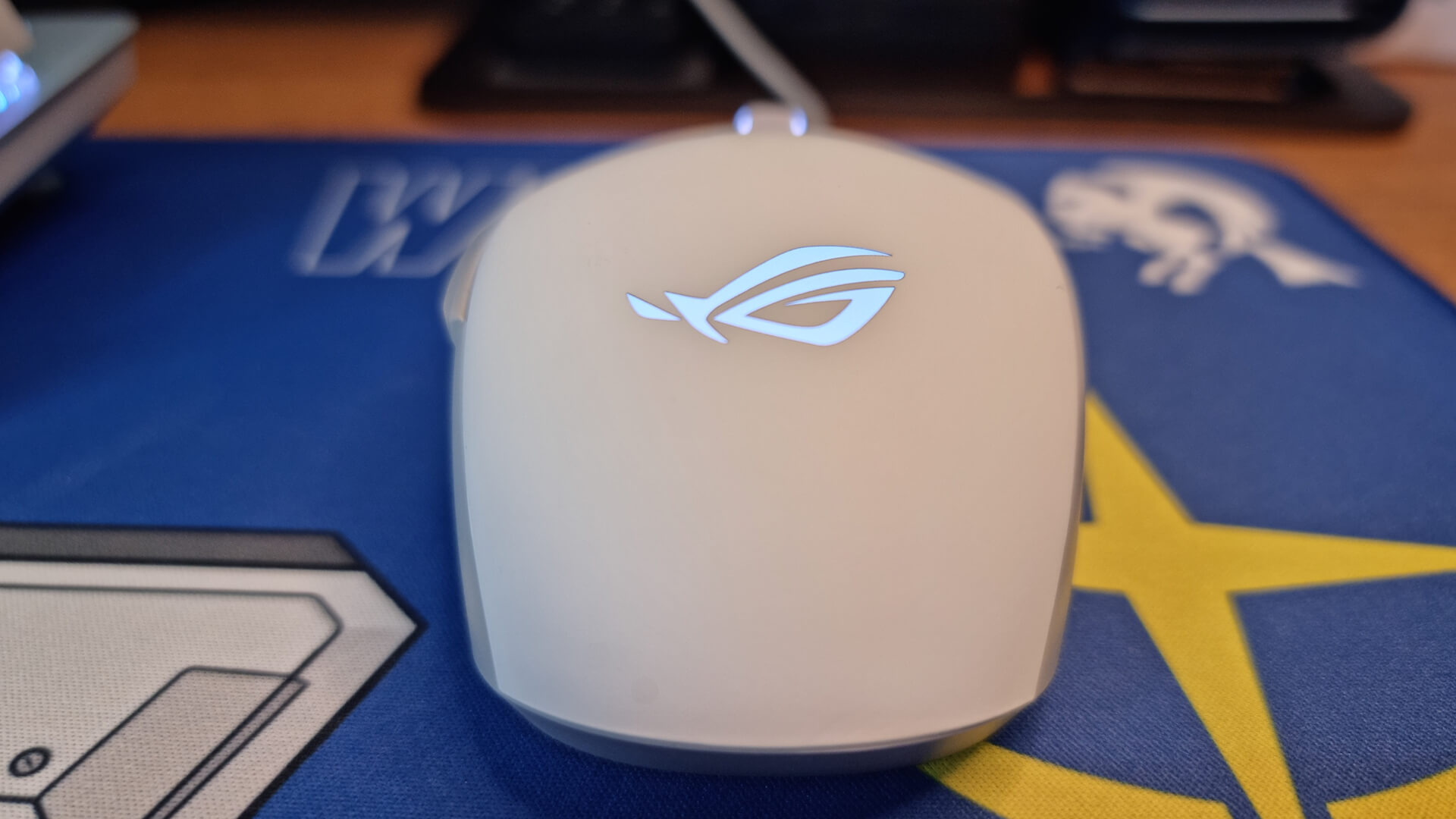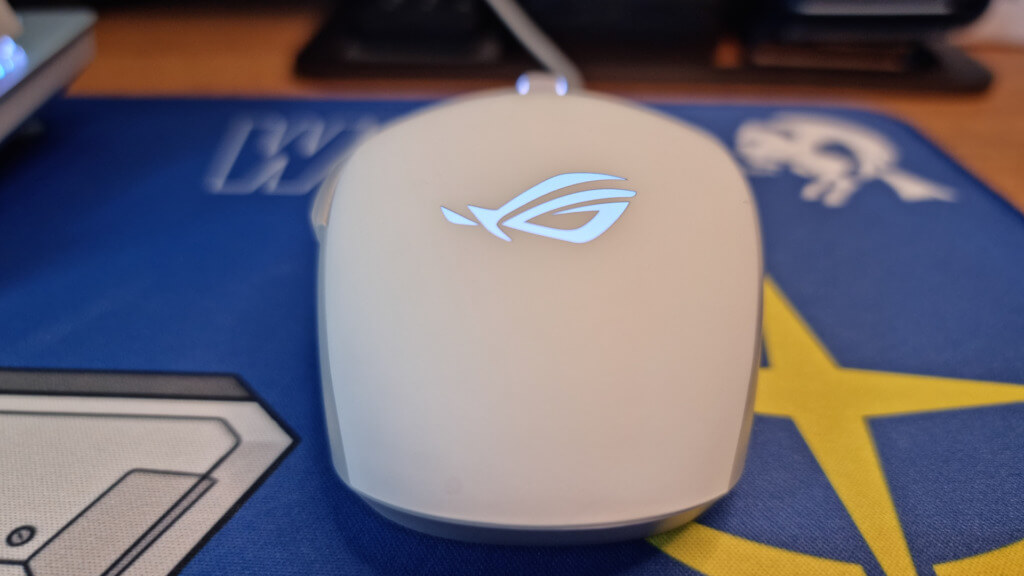 The 6,200 DPI optical sensor is another major flaw with the ROG Strix Impact II Moonlight White mouse. This is significantly lower than most other high-end gaming mice, which often have a DPI of over 10,000, making it less than suitable for competitive gaming. It's worth mentioning, though, that this is an improvement over the previous ROG Strix Impact mouse, which had just 5,000 DPI.
Customization with Armoury Crate
Armoury Crate, ASUS's propriety software, is required for the ROG Strix Impact II Moonlight White. To completely configure the gaming mouse to match your profile type, you must first download the program.
The ROG Strix Impact II has several useful features for a gaming mouse. These features, such as button configuration to match your usage, modification of the DPI settings, and angle snapping of the mouse, are accessible via the dashboard's menu. In addition, you can also customize the button responsiveness and polling rate, as well as the Aura Sync and lighting settings for the ROG Strix Impact II to match your gaming or productivity style.
The verdict: ROG Strix Impact II Moonlight White
The ROG Strix Impact II Moonlight White gaming mouse is a solid performer. It's light and well-made, suitable for most grip types with medium or big hands. It is a significant improvement over the previous model in this line, but it isn't good enough to compete with the current crop of superb gaming mice. Even though it is incredibly ergonomic and easy to operate, there isn't enough here to make it much better than a high-end office mouse.