ASUS is known for its edgy black and red color tones on its gaming mouse and keyboards, but the Moonlight White series is now available to cater to gamers who prefer a sleek white color tone to complement their gaming setup.
The ROG Strix Scope NX TKL Moonlight White is a tenkeyless keyboard built for FPS players that want a quick responsive gaming keyboard with "toned down" capabilities, comparable to the ROG Strix Scope NX.
Key Type: Mechanical
Switch Type: ROG NX Switch
Illumination: Full RGB
Size:  356×136.2×39.7 mm
It's a lightweight, high-performance mechanical gaming keyboard with the Xccurate Design that fits neatly into backpacks and eliminates scuff marks and scratches.
All-aluminum design with a clean white finish
The TKL Moonlight White version of the ROG Strix Scope NX retains many features of the latter. A white chassis with a clean look, a wider, ergonomic Xccurate Ctrl key for higher FPS precision, and ROG NX switches round up the package.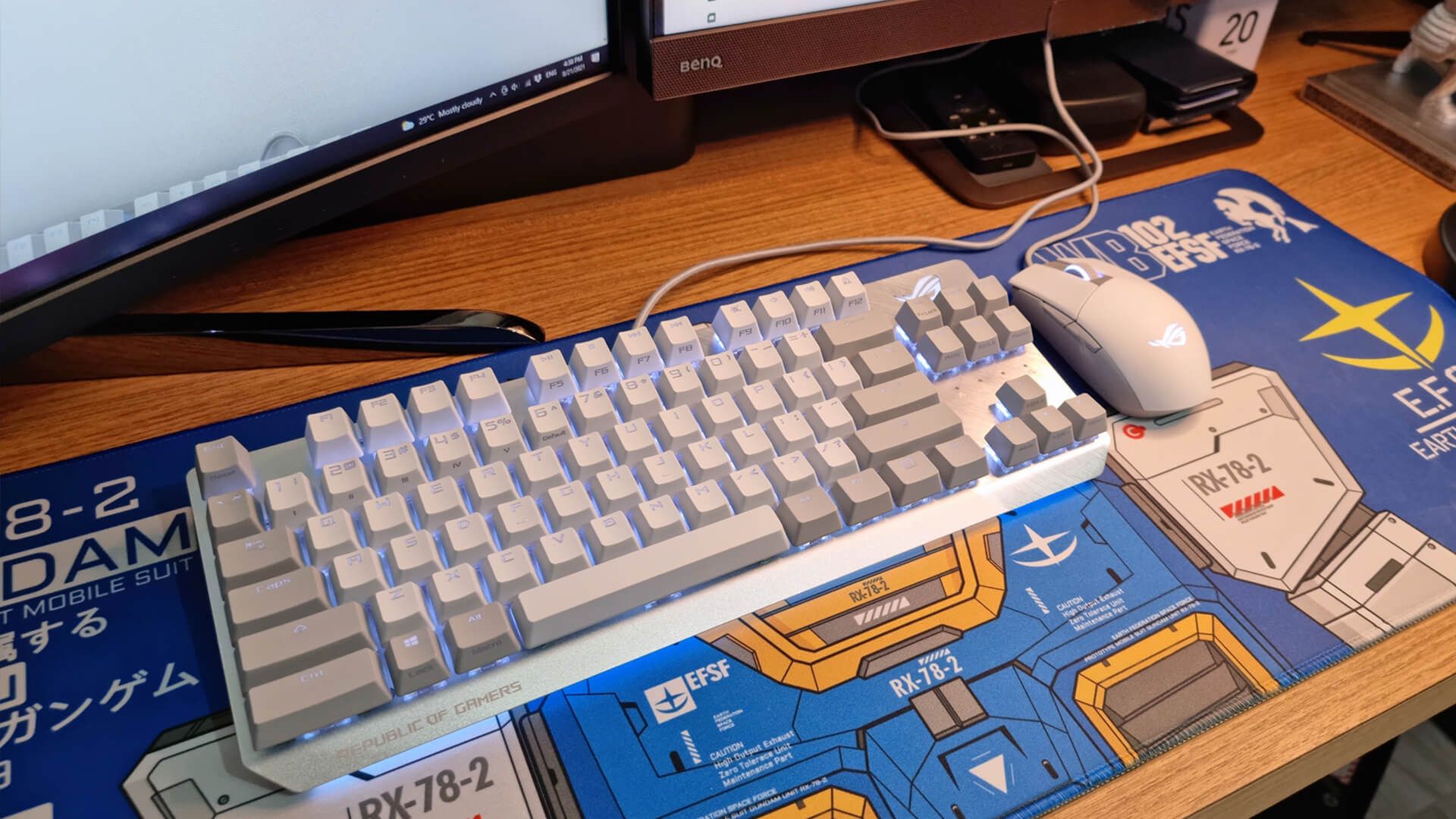 The keyboard has an open housing and brushed metal top plate that looks and feels incredibly durable, making it ideal for tournament use. Because of its construction, it's nearly a military-grade gaming keyboard, which helps explain its price.
The ROG Strix Scope NX TKL doesn't have a distinct numpad because it's a tenkeyless keyboard. Because of its compact size, it lacks discrete media keys, which are a massive benefit for office workers who want (or need) to have music at their fingertips. However, these buttons could not be accommodated in a tenkeyless form. Cutting the standard 104-key layout to a more manageable 84 keys by removing the numpad and top row of system keys reduces the frame to 356×136.2×39.7 mm and 880g, which is small enough for gamers to benefit from having a smaller keyboard. This saves space but makes the gadget less than suitable for serious number crunchers.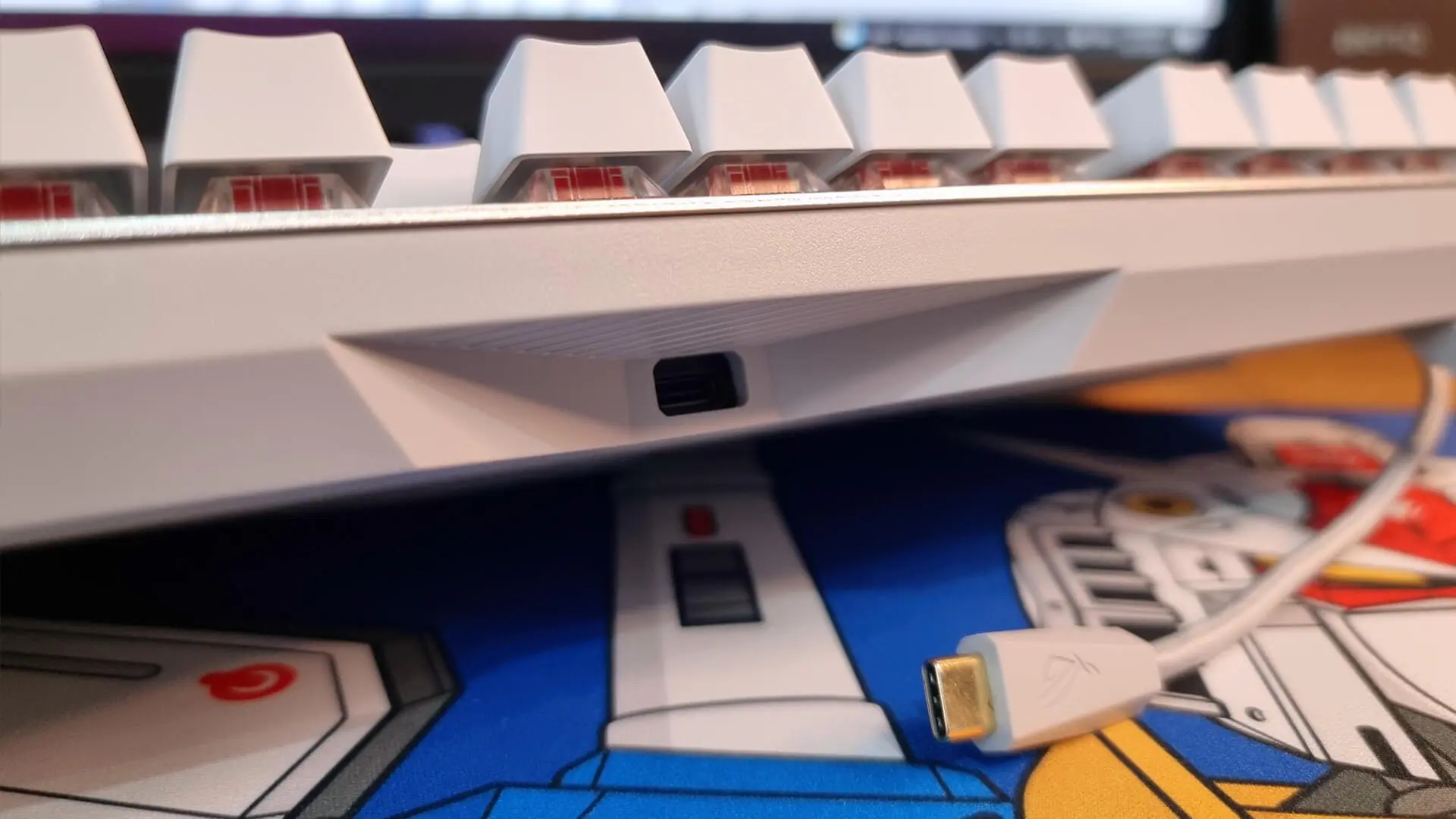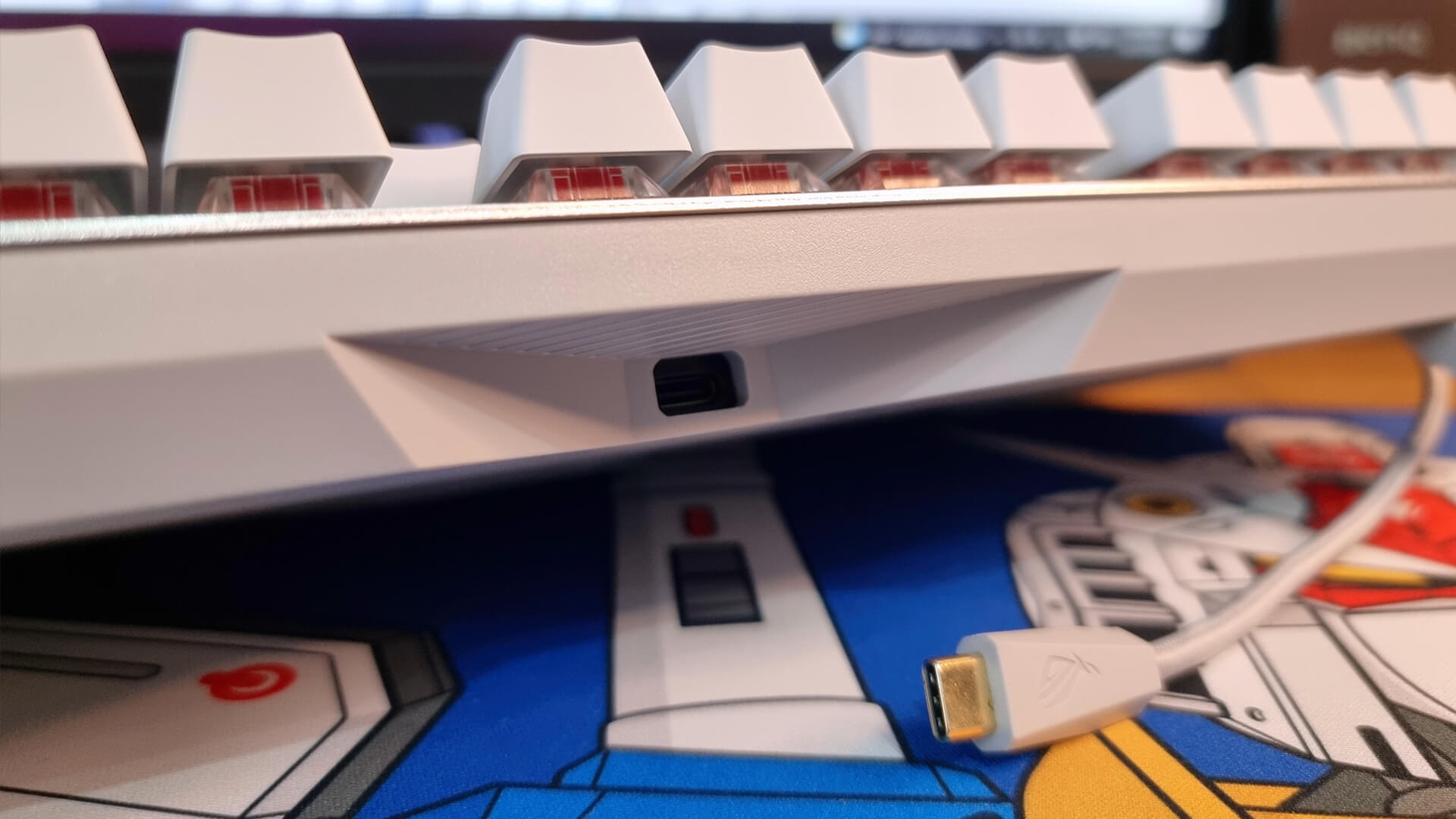 At the same time, the tiny footprint allows for wider mouse motions on your gaming surface – ideal for lower-sensitivity settings that slow the reticle for leveled-up aiming accuracy. The Strix Scope's strong sense of style is compensated for by nominal size and weight compromises. Gamers favor tenkeyless keyboards as they want more desk space for more prominent mouse movements and a sleeker overall look, and ASUS' latest ROG Strix Scope NX TKL mechanical gaming keyboard aims to suit that bill.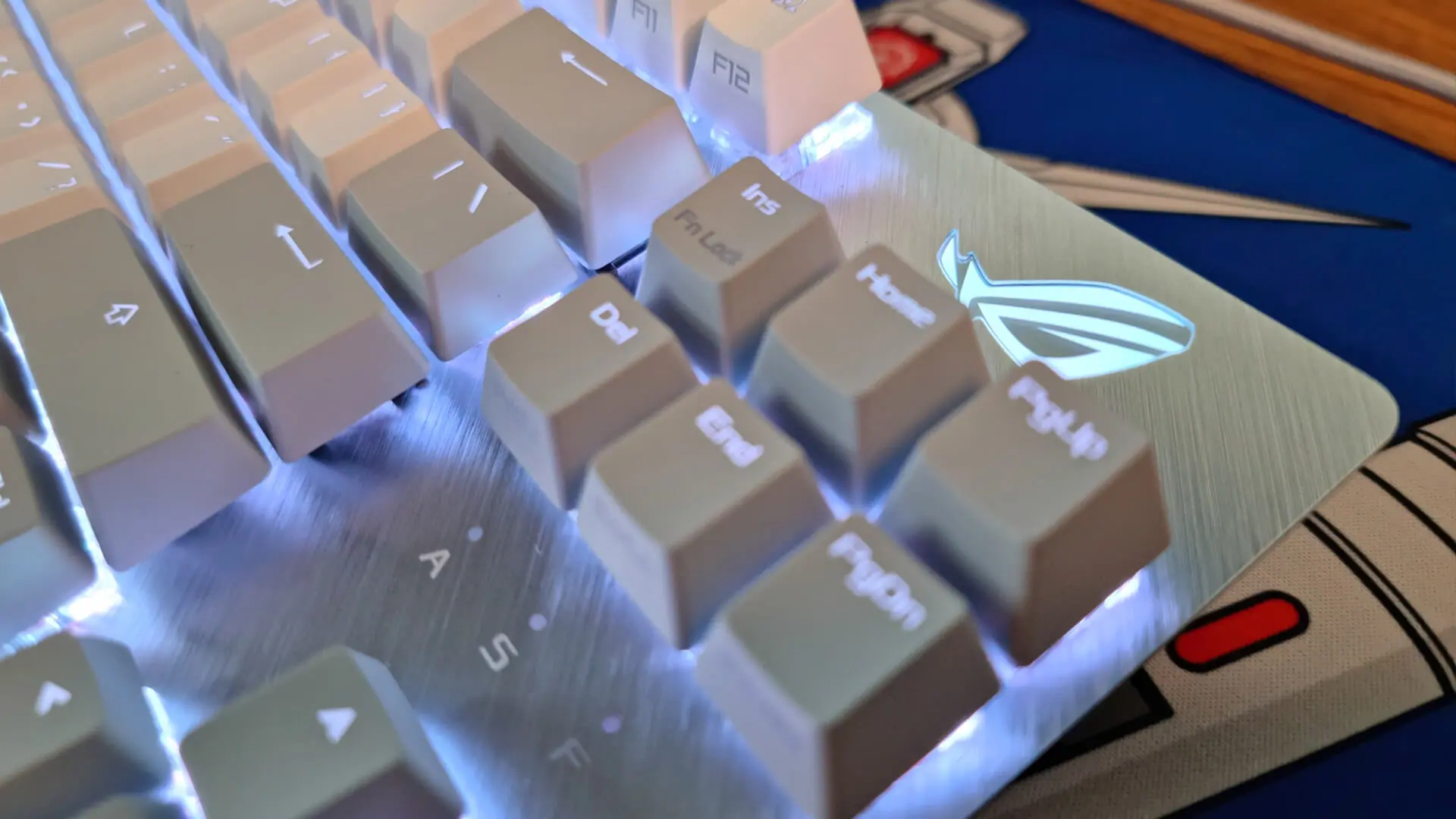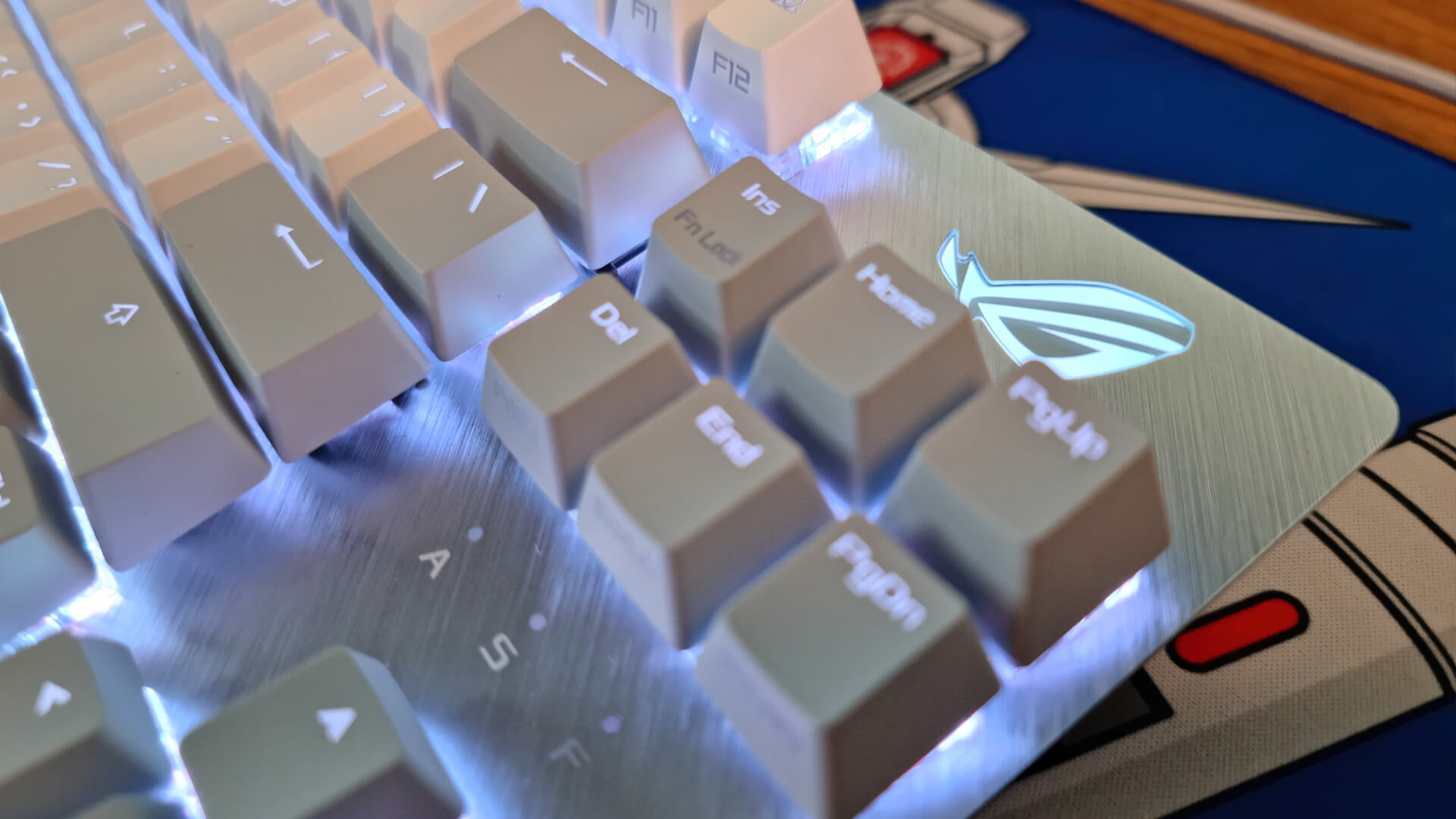 On the negative side, the keys are a little tight, a numpad would have been helpful, and a wrist rest would have been welcome. As a result, the gadget saves a lot of space but isn't perfect for productivity users that wanted a dual-function keyboard for both work and play.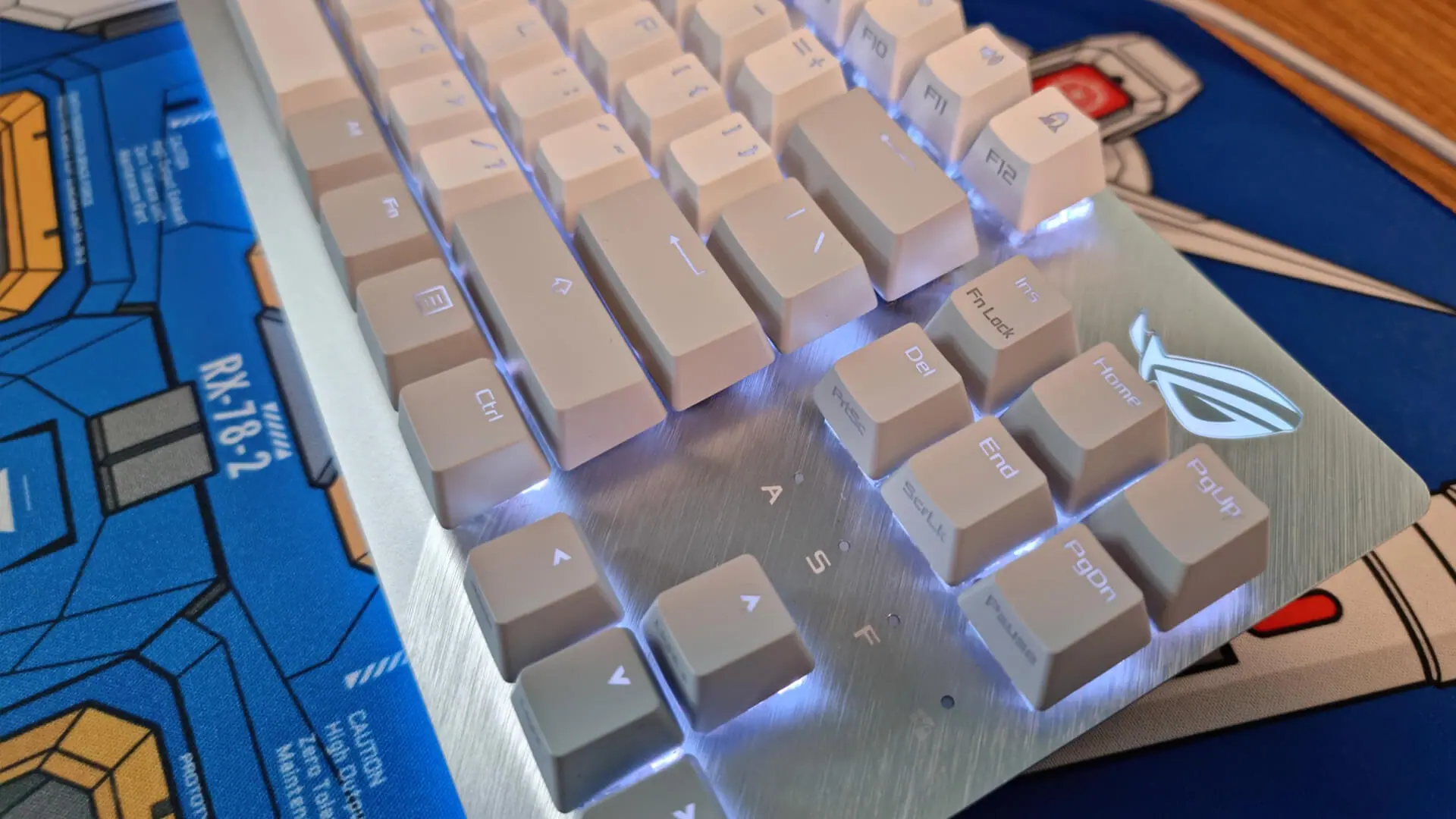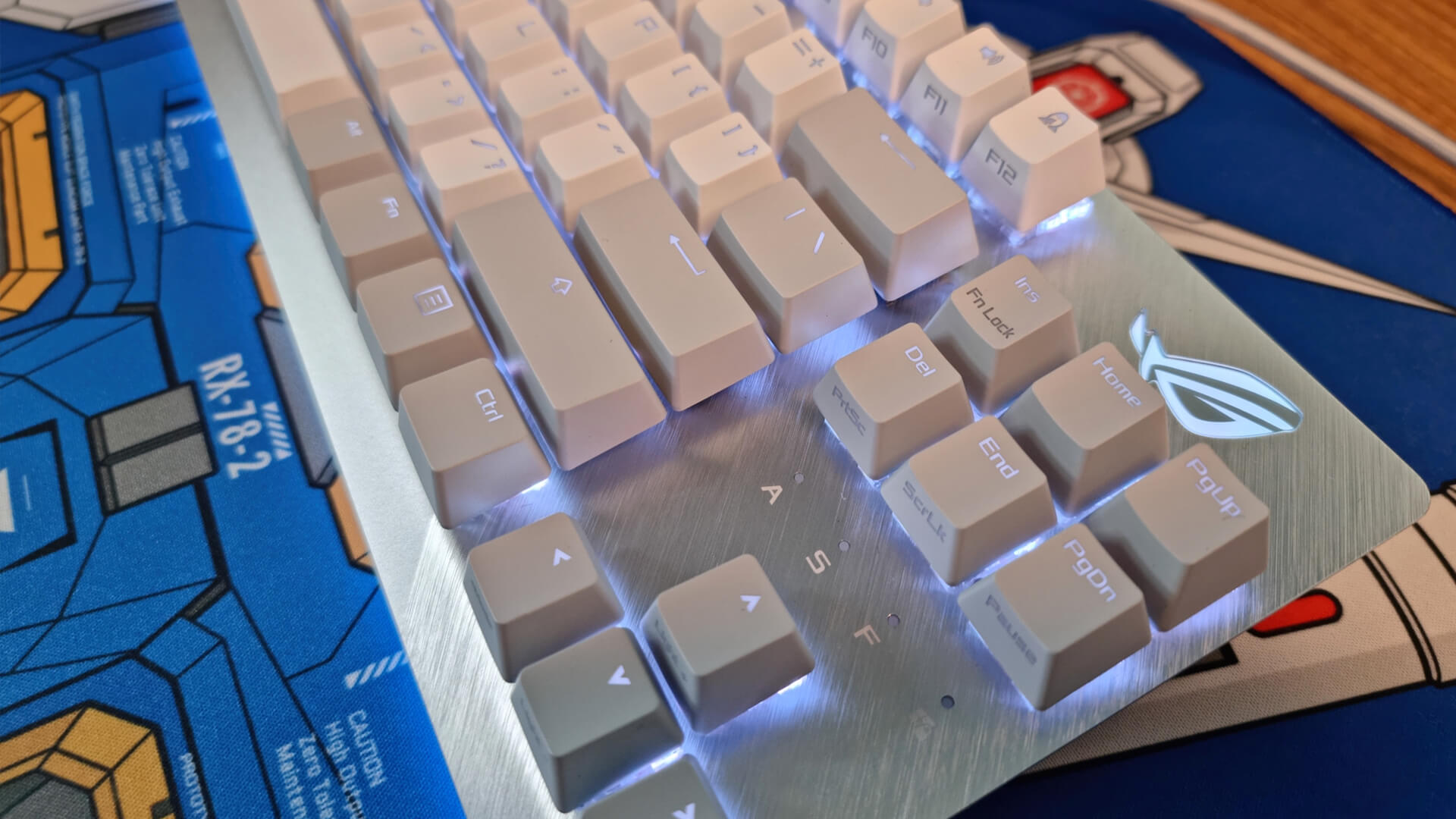 The matte-white and grey keys include an individually RGB lit backlight and Aura Sync-powered LEDs at the bottom of the keyboard for an underglow effect. In addition, you may control the full-color spectrum and a variety of dynamic lighting effects to create a completely unique system look.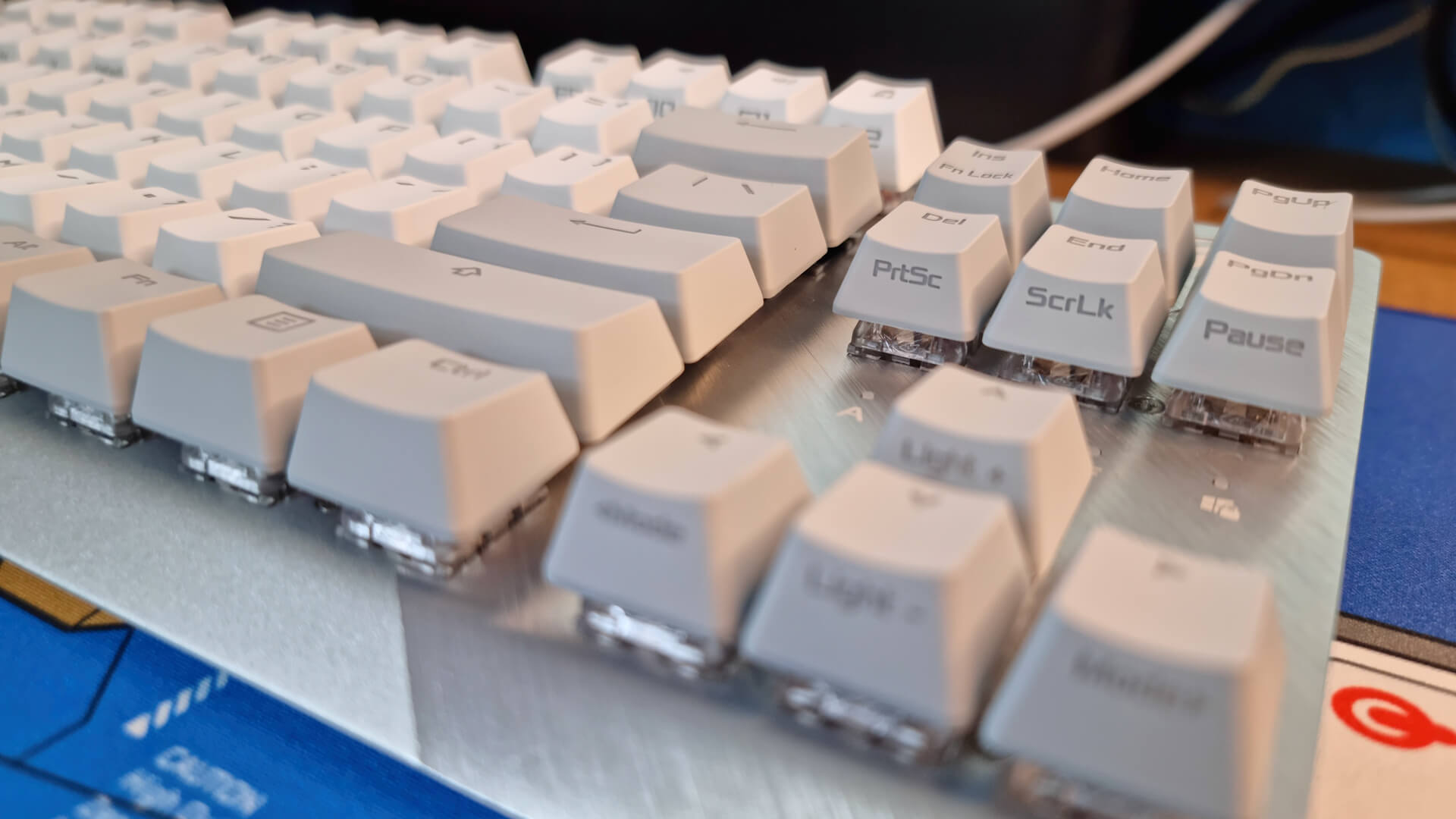 The keyboard also has additional inputs for Print Screen, Screen Lock, and Pause and the ability to switch between onboard setup profiles and change the RGB brightness. Furthermore, the keycaps include front-edge "sideprints" to indicate which keys have two purposes, making learning and using them more manageable.
ROG NX mechanical switch provides quick actuation and excellent feedback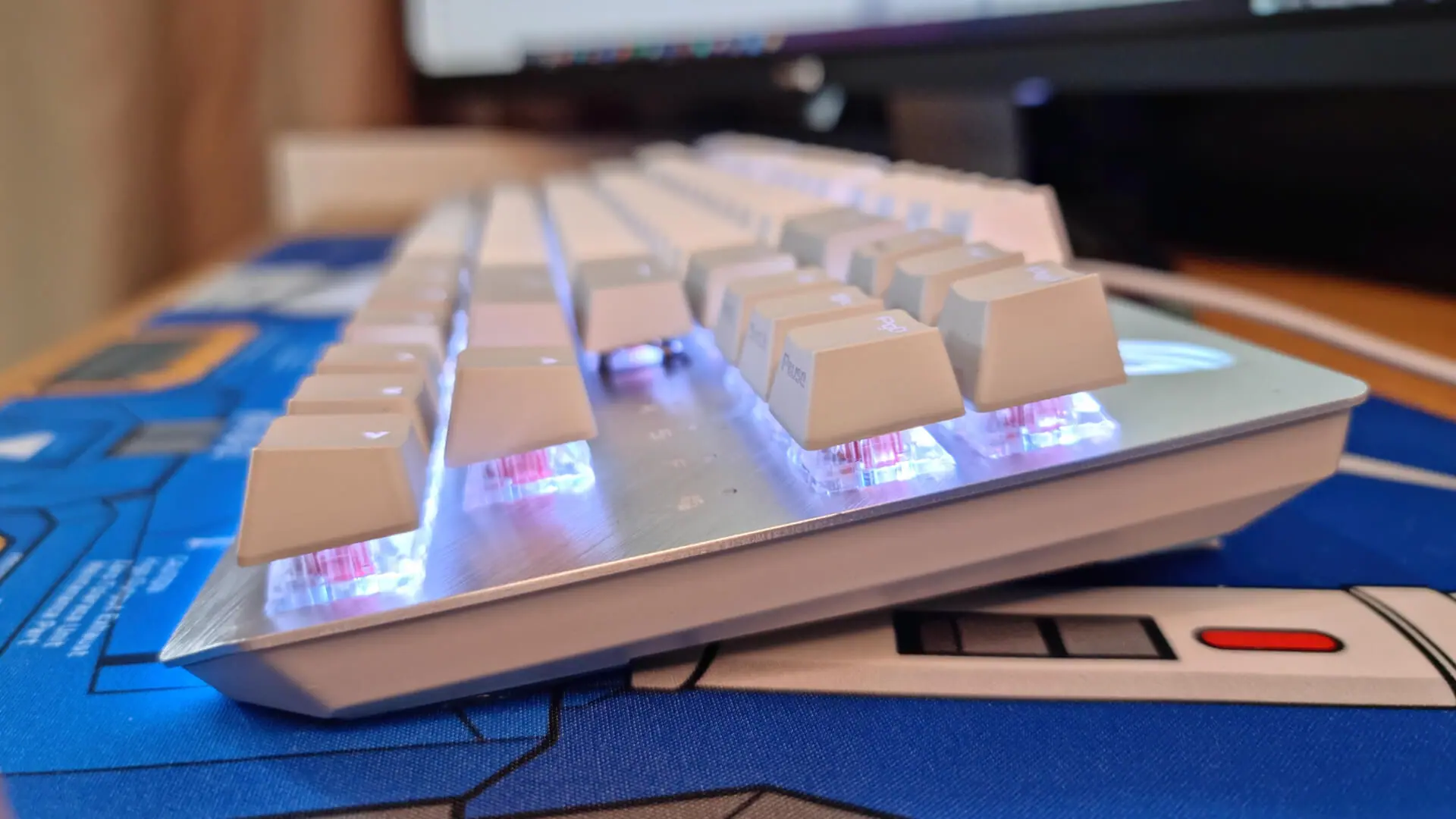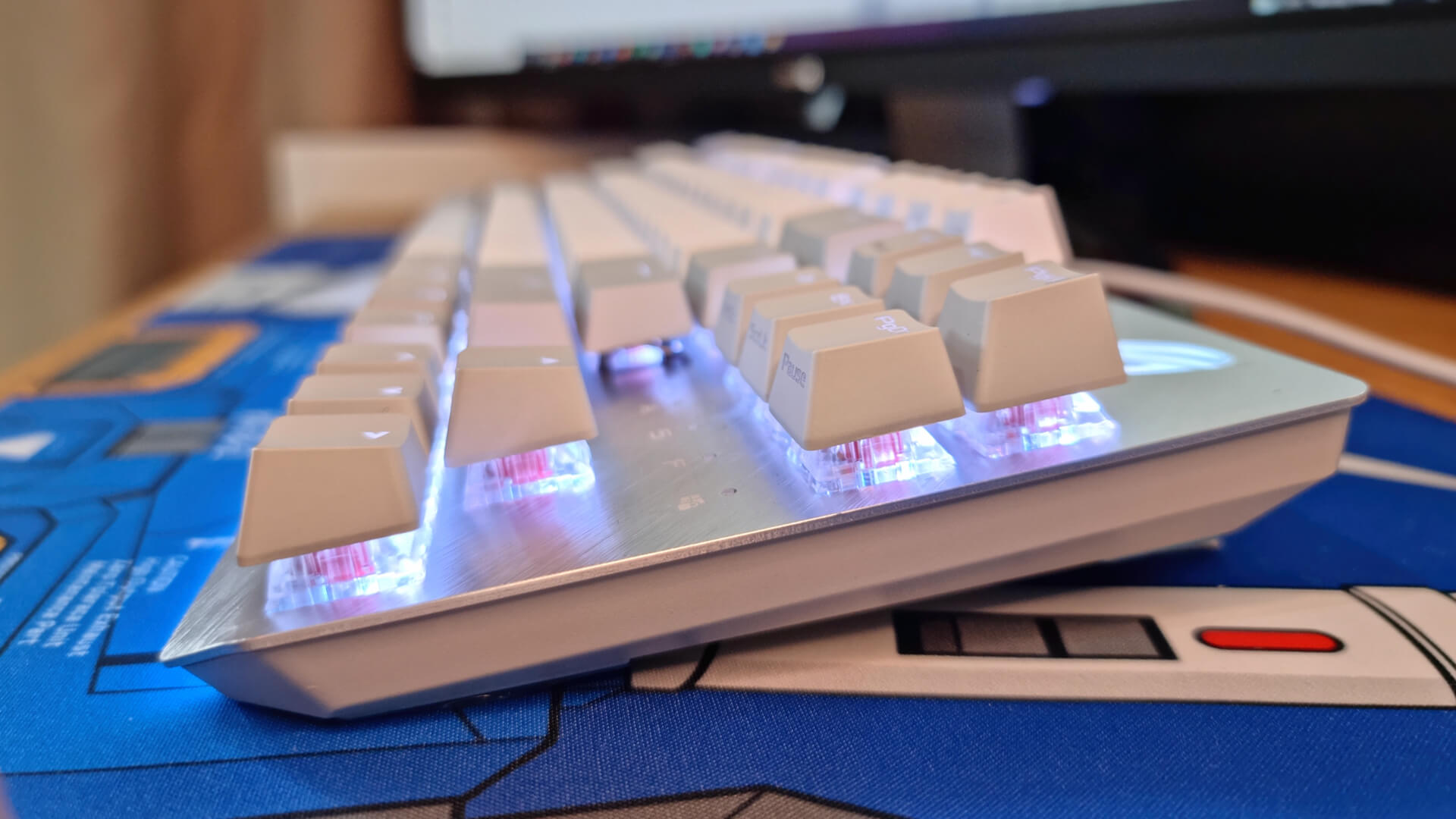 ASUS's proprietary ROG NX mechanical switch is used in the Strix Scope NX TKL, which provides quick actuation and specially tuned force curves for excellent keystroke feel and feedback. The Red switch offers a 1.8mm actuation point for fast input, the Brown switch provides a 2mm actuation point, as preferred by traditional brown switch users. In contrast, the Blue switch features a 2.3mm actuation point, standard 16% click ratio, and an enthusiast-preferred 65gf tactile force. As a result, they're pleasant, long-lasting switches that outperform basic membrane switches.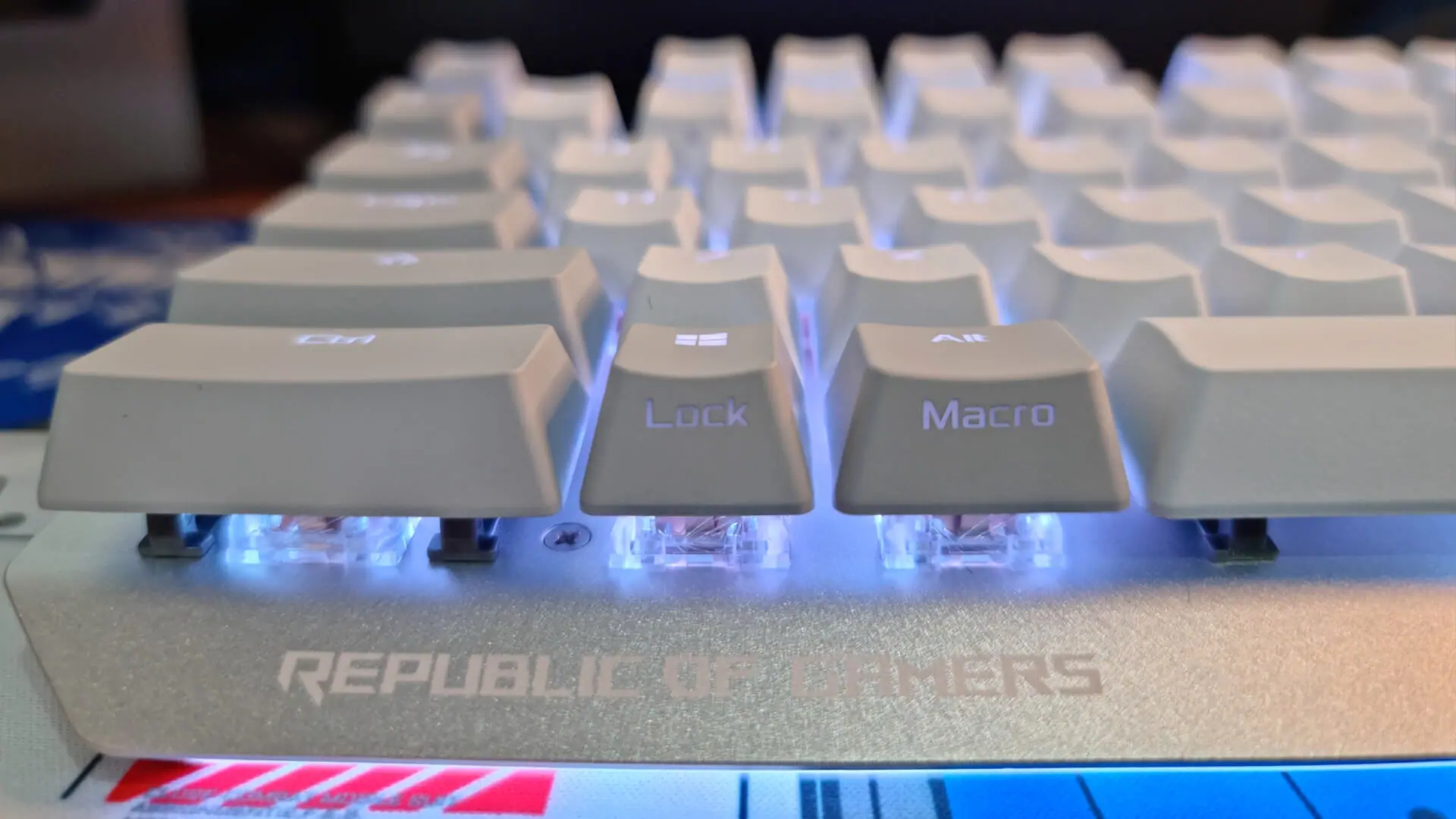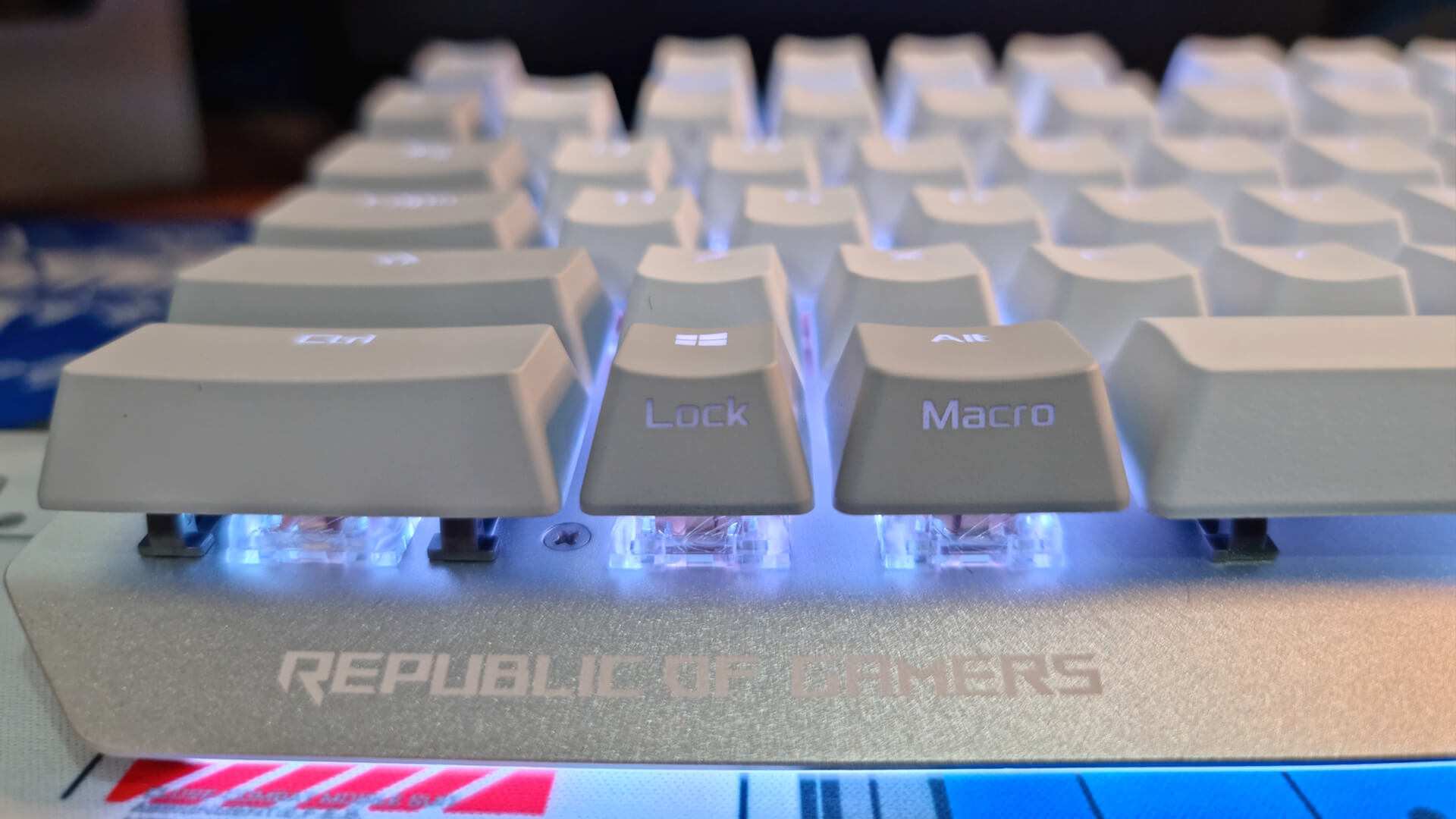 The Strix Scope NX TKL Moonlight White has a firm and responsive key feel. It is an excellent all-around keyboard in terms of performance. The ROG NX switches offered the much-needed optimum feel and dependability in games, allowing smooth switching of weapons and unleashing abilities in FPS games like Overwatch and Apex Legends.
Features and customizations via ROG Armoury Crate
On the feature front, the Strix Scope NX TKL keeps things simple with few bells and whistles in the hardware but some additional capabilities in the software.
The gaming keyboard's customization is handled via the ROG Armoury Crate software. The program itself takes up little space and resources to install, and it displays all of the available customization options in a well-organized way.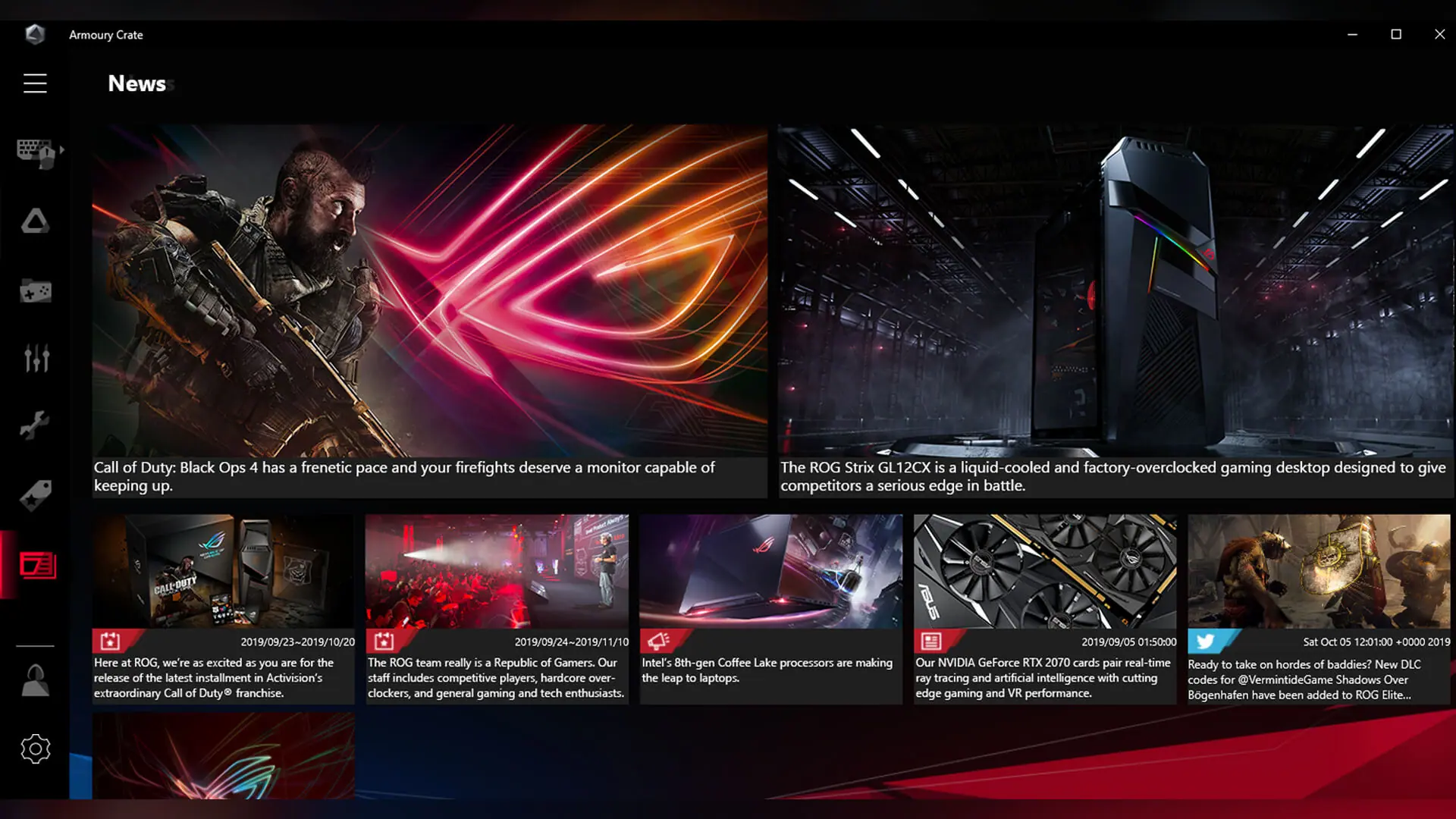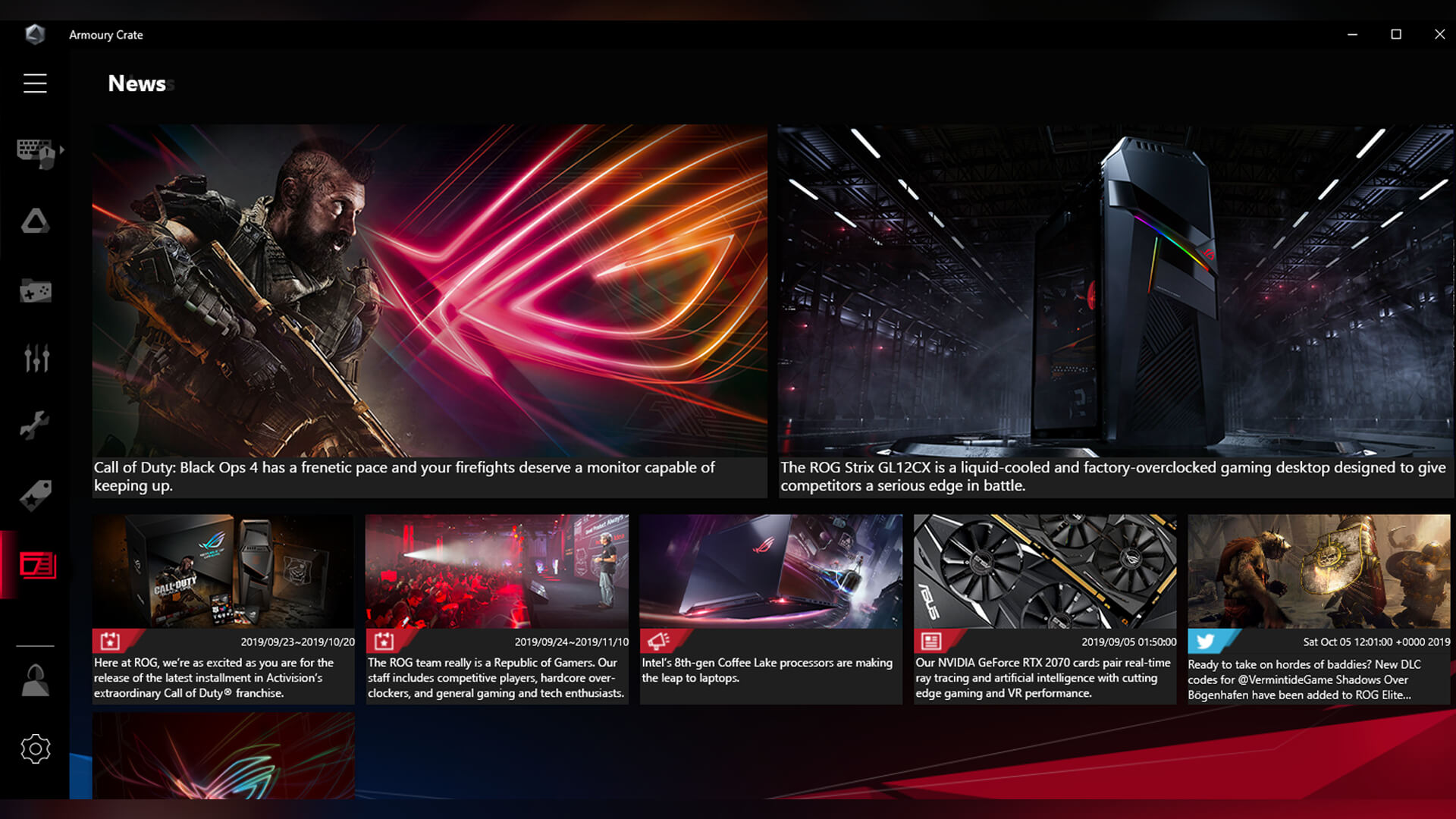 Each key can be assigned a different purpose, such as an alternate keypress, a mouse function, a user-created macro, opening an application or a webpage, or acting as a multimedia shortcut. In addition, you may choose from a variety of RGB settings, including Static, Breathing, Color Cycle, Rainbow, Starry Night, Strobing, Music, Adaptive, Dark, and Smart. Each preset has its own set of settings, allowing you to have almost granular control over how they act. The Rainbow setting, for example, lets you alter the colors of the "rainbow," as well as the direction and speed with which it flows and how "thick" it is.
The verdict: ROG Strix Scope NX TKL Moonlight White
The ROG Strix Scope NX TKL Moonlight White is an excellent mechanical gaming keyboard. It's a tenkeyless keyboard with no numpad that comes with a variety of ROG NX mechanical switches. Even without a wrist rest, it has the superb build quality and is quite comfortable to type on. In addition, it continues to be reliable, and the keyboard's great customization possibilities, excellent RGB lighting, and white color tone contribute to its overall attractiveness.