Smartwatches can be great gadgets that can help you monitor your heart rate, the number of steps taken, tell the time, and much more. However, there are so many available in the market right now that finding the perfect one for you can be confusing. To help you decide, we put this smartwatch buying guide together. 
Compatibility: OS and phone
Most people will already have a smartphone. And most smartwatches are designed to serve as companions to your smartphone; thus, device compatibility is crucial. You'll want to find a smartwatch that will be able to communicate with your Android or Apple devices and vice versa. That will make everything a lot more convenient. In the product specifications, you'll be able to find what phone models the smartwatch you choose is compatible with. Google's Wear OS runs on smartwatches from Fossil, LG, Huawei, and others. It's made with the most compatibility with Android smartphones, although some will work with the iPhone with limited features. On the other hand, the Apple Watch only works with the iPhone.
Display: OLED vs. LCD
Many smartwatches use a vibrant LCD or AMOLED display that lets you display images, apps, and other content in vivid color and appears to be brighter. The trade-off is a shorter battery life, while smartwatch manufacturers are improving the performance of the devices. Those can last a few days, if not weeks, but if you want the longest endurance, you'll want to go for a black-and-white display. 
Costlier smartwatches offer crisp OLED displays instead of LCD displays that provide for slimmer designs.
Screen: Touchscreen vs. touchless
Opting for a touchscreen on your wearable device would seem to be a no-brainer. Although it can be difficult to choose items on a smaller touch display, and some of the gesture-based interfaces are not intuitive. 
Wear OS does a good job of providing card-based alerts that you can conveniently swipe off, but there's a lot of swiping involved with going to other apps and options inside apps. You can, however, move between cards with a wrist flick. 
Apple went for a combo design to the Apple Watch, featuring both a digital crown and a side button on the right side. You can easily zoom in or swipe across the crown, and the screen uses Force Touch, which recognizes the difference between a tap and a long-press. Pressing the side button would lead you to your dock of commonly used applications. 
Samsung Galaxy Watch and Samsung Gear 3 have a bezel you rotate to scroll through the menus. They are used in conjunction with touch.
Style and design
If you're going to be wearing the smartwatch all day, you want something that's stylish and suits you. There are plenty of smartwatch styles to choose from. For example, you can pick between a digital and analog design. You might also be able to change the color of the band or the frame. If you select a digital model, you might even be able to change the display design. 
Most smartwatches today offer several customization options before purchase. Traditional watchmakers are now carrying the party of Android Wear devices that blend the elegance of an analog watch with the smarts and features of Google's watch OS. Movado, Tag Heuer, Emporio Armani, and even Louis Vuitton have hopped on the smartwatch bandwagon with their fashion-forward watches, providing consumers a luxury option to tech.
Features: Fitness, GPS, mobile payment, and more
One of the most important things for you to consider is the features that a smartwatch has. That can often depend on the model you select. Some manufacturers offer a range of health tools. For example, Fitbit can track the amount of activity you do each day. This provides encouragement to increase your fitness level. Most Wear OS devices also have a heart rate monitor built-in to provide you a way to monitor your physical health. In addition to heart rate monitors, some wearable devices with GPS make them more appealing to those who like to run or cycle outdoors and would like to track their distance and speed.
In other cases, the watch will be designed to function more like a smartphone. For example, you'll be able to make phone calls or send text messages. You will also be able to download apps for entertainment. 
It's worth thinking about why you want to purchase a smartwatch. That will give you a better idea of what features are important and which ones you can do without. 
Other features include:
Music: One of the most popular features is the ability to control your music from your smartwatch. Suppose the device can connect to speakers via Bluetooth. Then, you'll be able to control everything through the watch. While this can be a useful feature, not all smartwatches offer it. 
Payment: Some smartwatches are equipped with NFC chips, which means you can use them to pay for stuff, even without a phone nearby. The way this works will often depend on the type of device you purchase. For example, Apple devices will use Apple Pay. Android models will tend to use Google Pay, or if you have a Samsung, its Samsung Pay service. Fitbit and Garmin also have their own payment system. It's best to use a system that you are familiar with. 
Call And text capability: If you're purchasing a smartwatch, you want to make sure that it's as functional as possible. One such advanced functionality is cellular connectivity; with it, you'll be able to make calls and send texts. The way this ability operates will depend on the type of smartwatch you have. For example, most will let you see alerts and texts. Some will let you send a short reply from the smartwatch. Others will need you to use your phone to reply. 
Battery life and charging
Most smartwatches with color displays appear to last one to two days between charges (and sometimes less than a day), so you'll want to decide how long you're willing to keep your watch plugged in.
It's essential to check the battery capacity and how it will last. Ideally, your smartwatch should maintain power for a few days without needing to be recharged.
The best smartwatches you can buy today
Fitbit Versa 3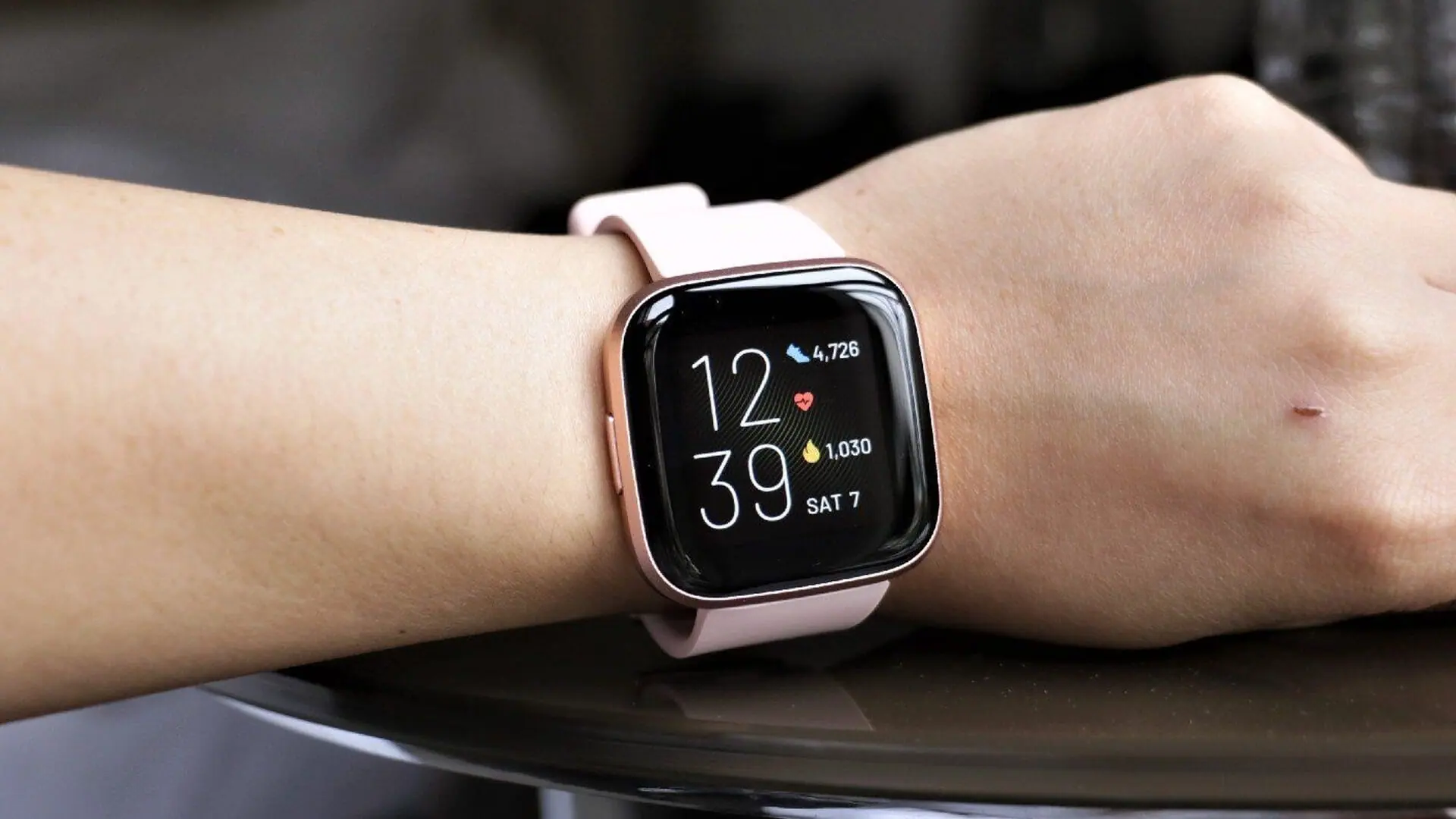 In addition to ample health and wellness capabilities, the Fitbit Versa 3 smartwatch is an upgrade from its predecessor with a bigger screen, built-in GPS for pace and distance monitoring, a blood oxygen sensor, and fast charging.
Huami Amazfit GTS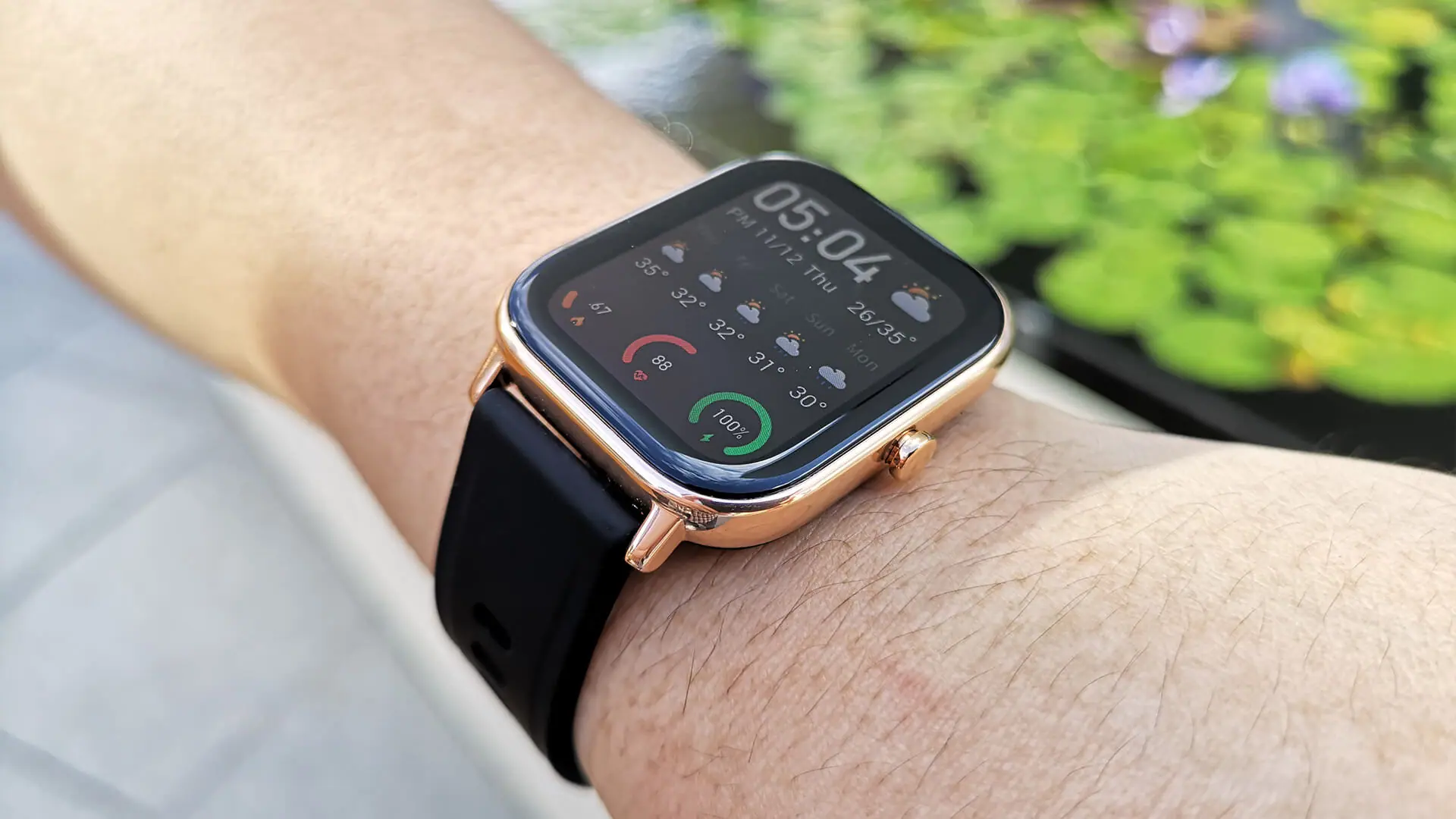 This smartwatch provides more tracking options than the Amazfit Bip, and its specifications are nearly similar to that of the Amazfit GTR. While it lacks a luxury finish in some areas, the decent sports and fitness tracking make it an easy-to-recommend all-round device. In fact, the PAI score and sleep monitoring are worth the price tag alone.
Samsung Galaxy Watch 3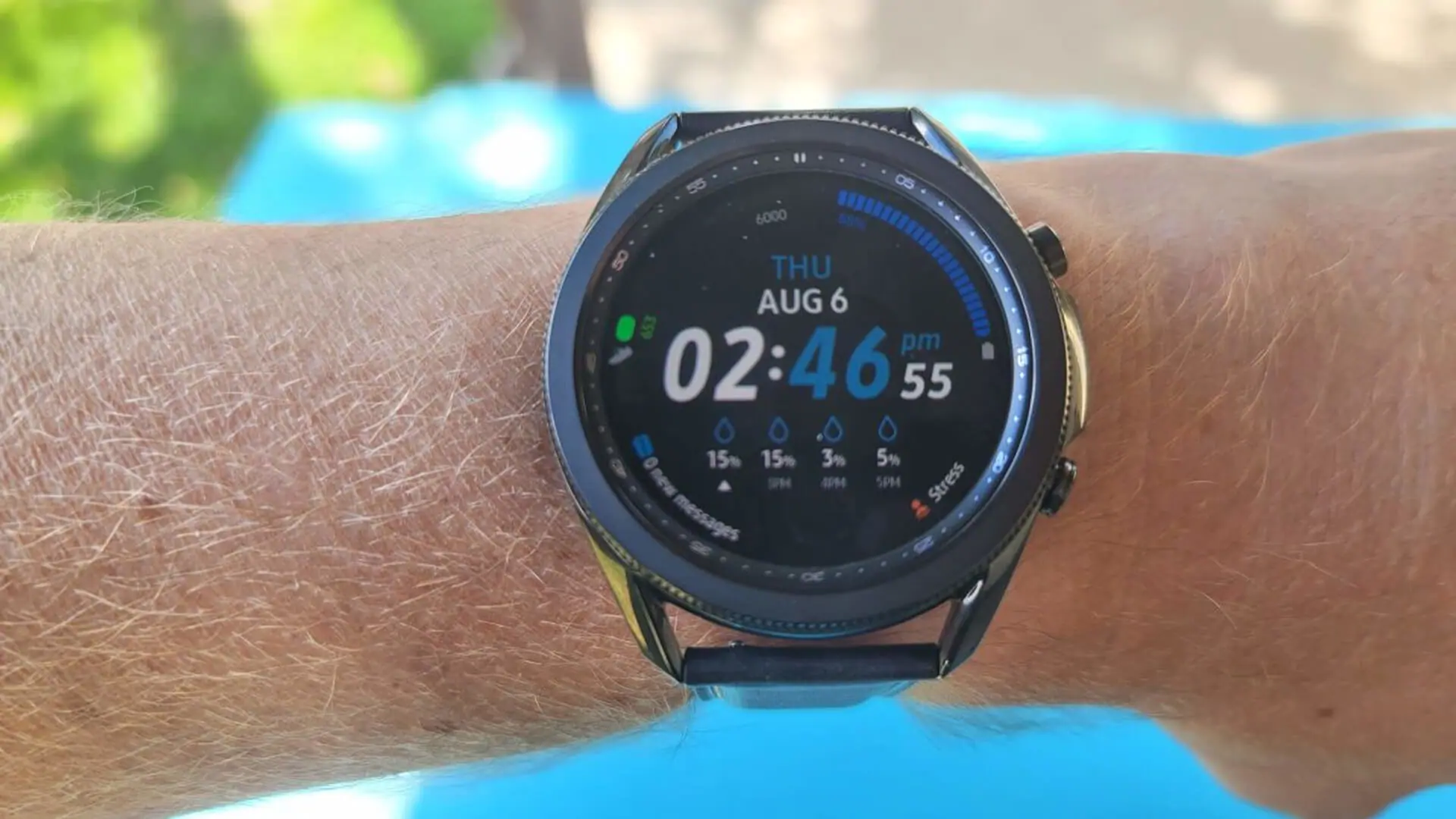 Samsung's new flagship smartwatch returns to a more classic style, with a big feature list and premium price tag. With an ECG app and trip detection, the Samsung Galaxy Watch 3 delivers major health-focused improvements over its predecessors, and it is one of the better alternatives to the Apple Watch.
Huawei Watch 2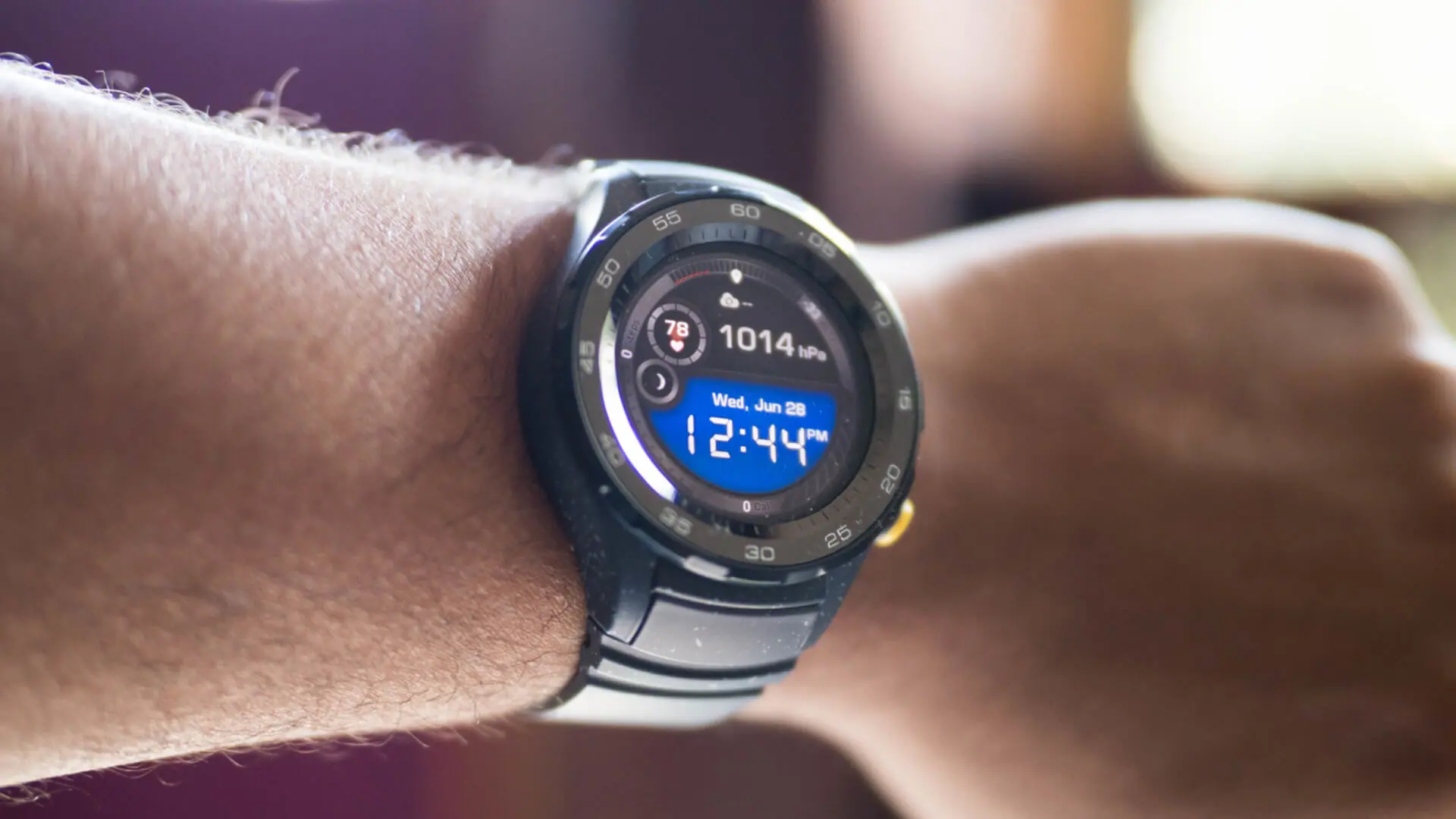 The Huawei Watch 2 boasts outstanding health monitoring capability and is the best showcase for Android Wear 2.0. However, it does not make it a perfect smartwatch for everyone.
Amazfit Bip S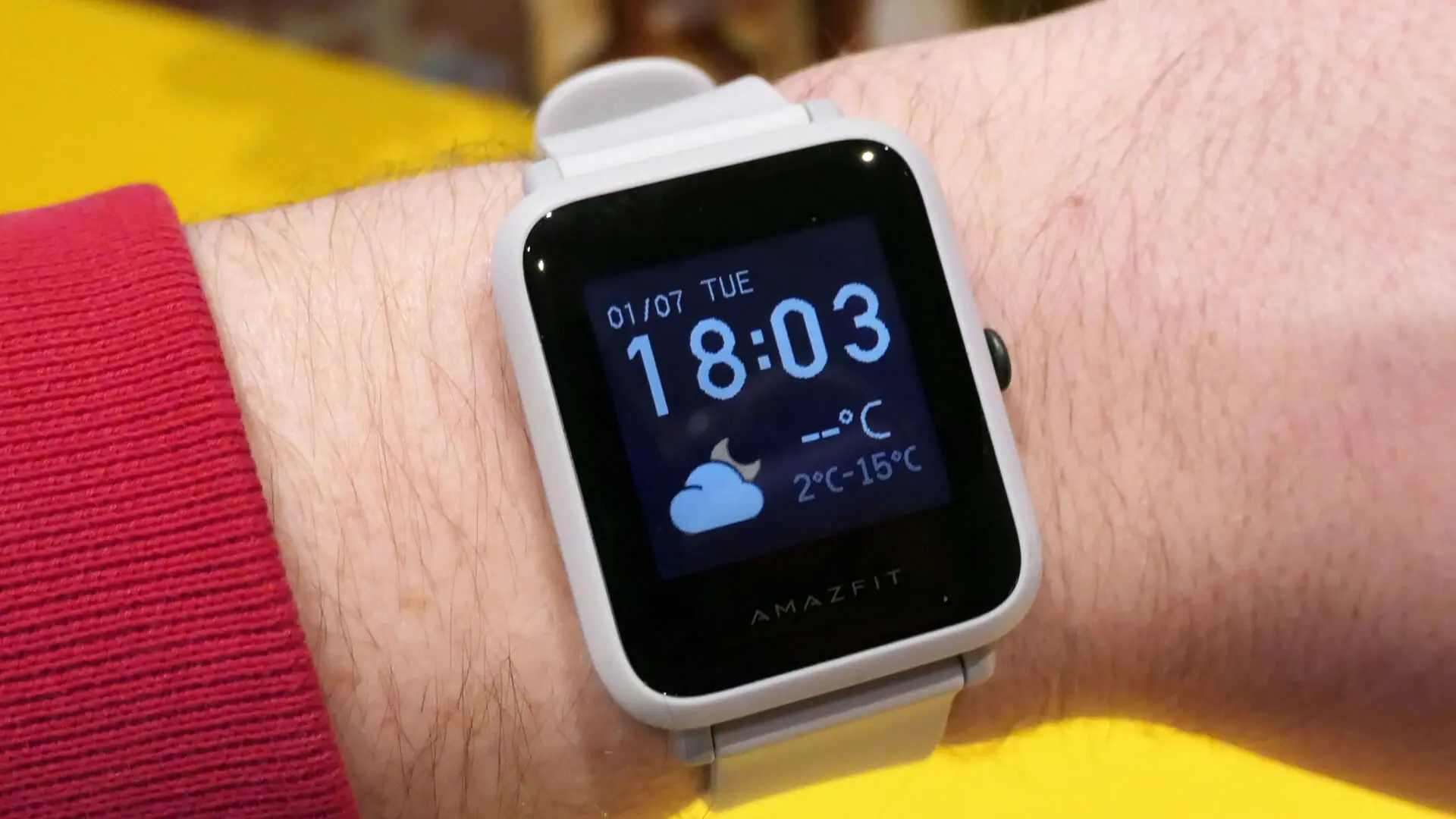 If you're trying to get more value for money, you'll find it hard to find a better option than the Amazfit Bip S. This budget smartwatch is compatible with all Android and iOS devices and provides a wide range of features: heart rate monitor, always-on display, built-in GPS tracker, and having one of the best battery life compared to any gadget on this list.
Fitbit Versa 2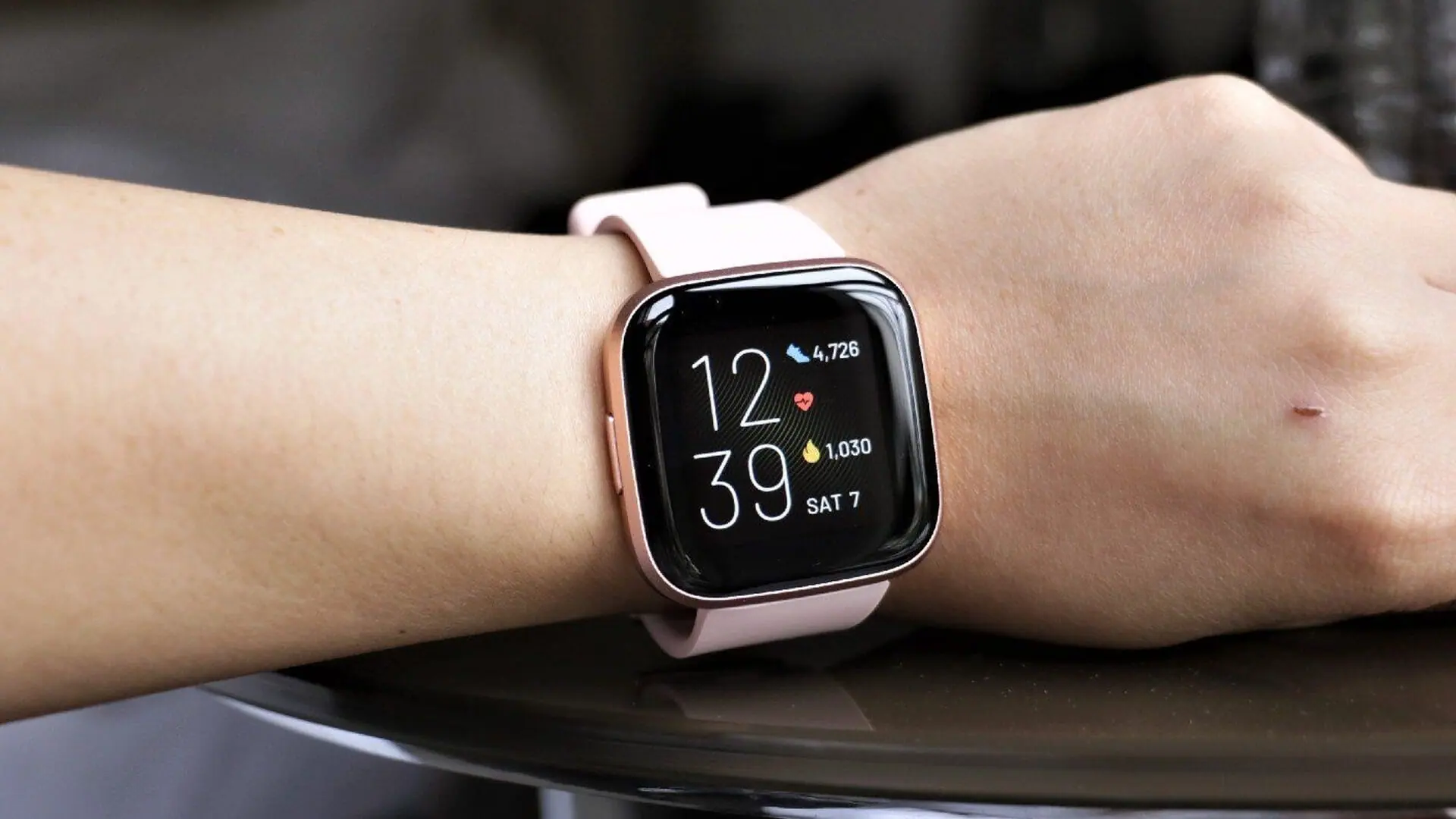 The Fitbit Versa 2 takes whatever we like about the original smartwatch and incorporates the AMOLED display, the Amazon Alexa microphone, and the Fitbit Pay.
Apple Watch SE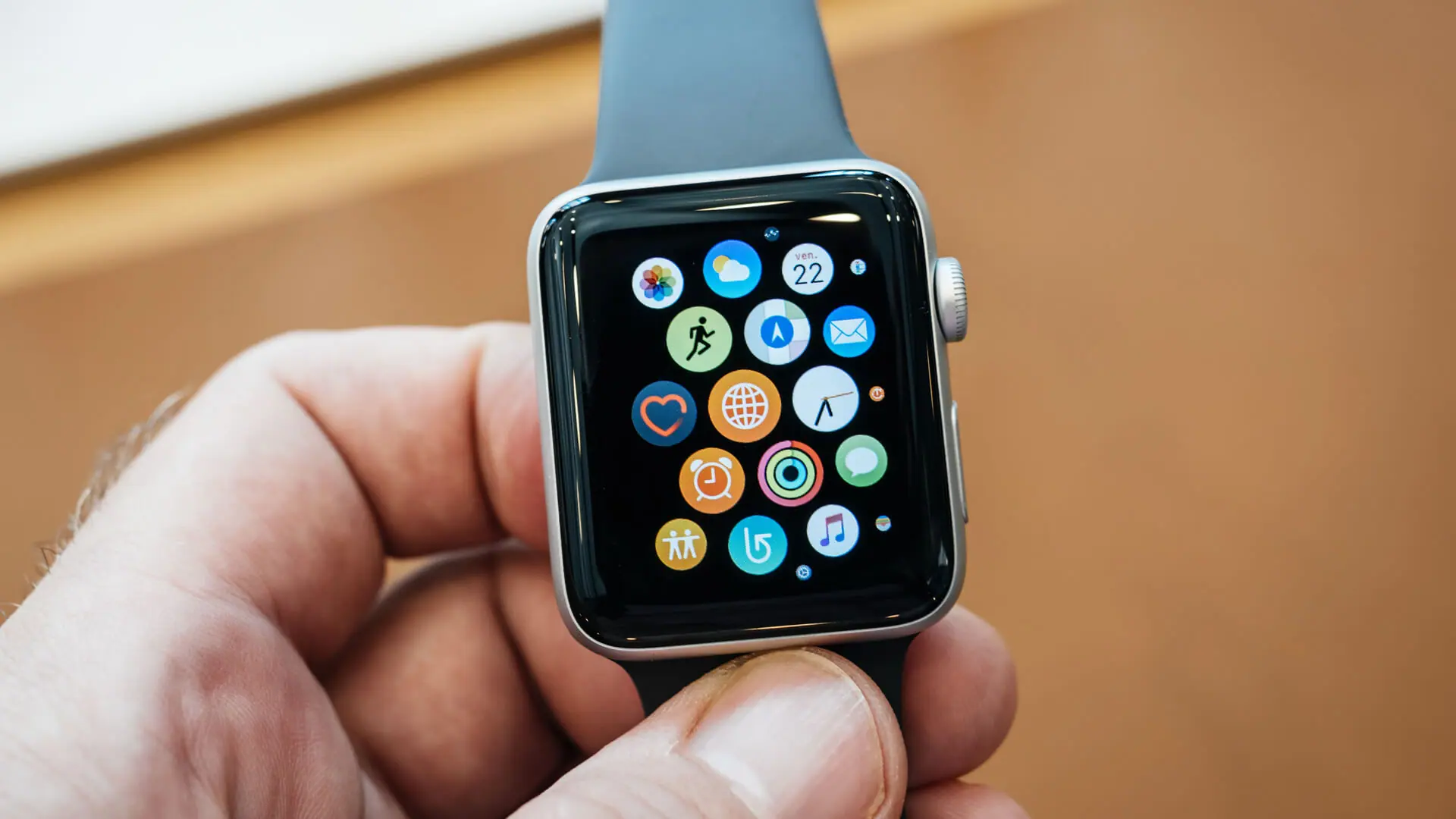 The Apple Watch SE is one of the best smartwatches money can buy right now, especially if you own an iPhone. The Apple Watch SE comes with some top-of-the-line specifications, a high-end design, and a wide variety of features that you can't find on any other smartwatch right now.
Apple Watch Series 6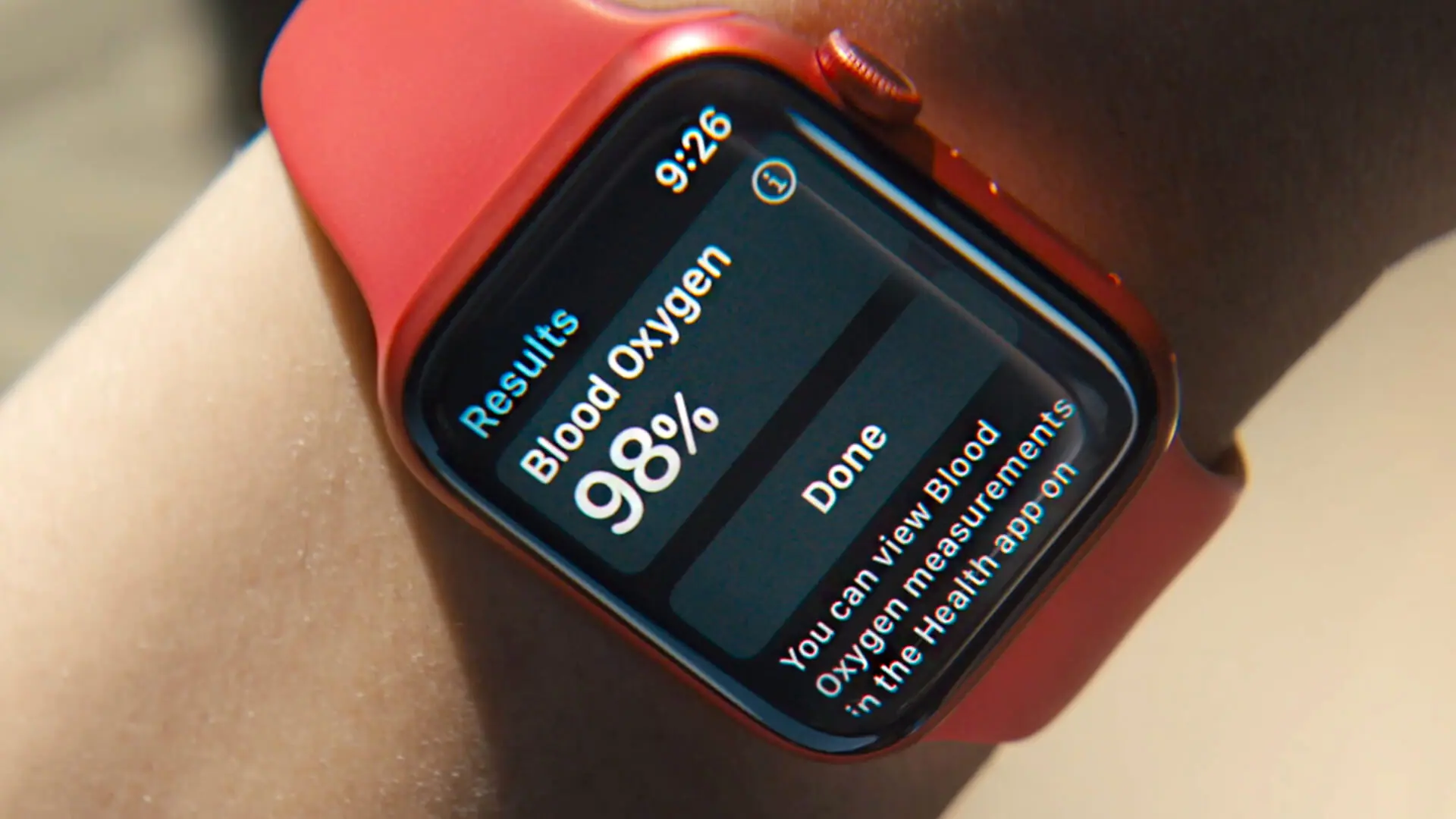 An upgrade from the Apple Watch SE, the Series 6 is packed with most of the available features and high-end health tech. It debuts the SpO2 sensor to track blood oxygen saturation and retains ECG for spot-checking your heart rhythm. If that data monitoring doesn't mean much to you, perhaps the Apple Watch SE is the smarter purchase if an Apple user.
Fitbit Sense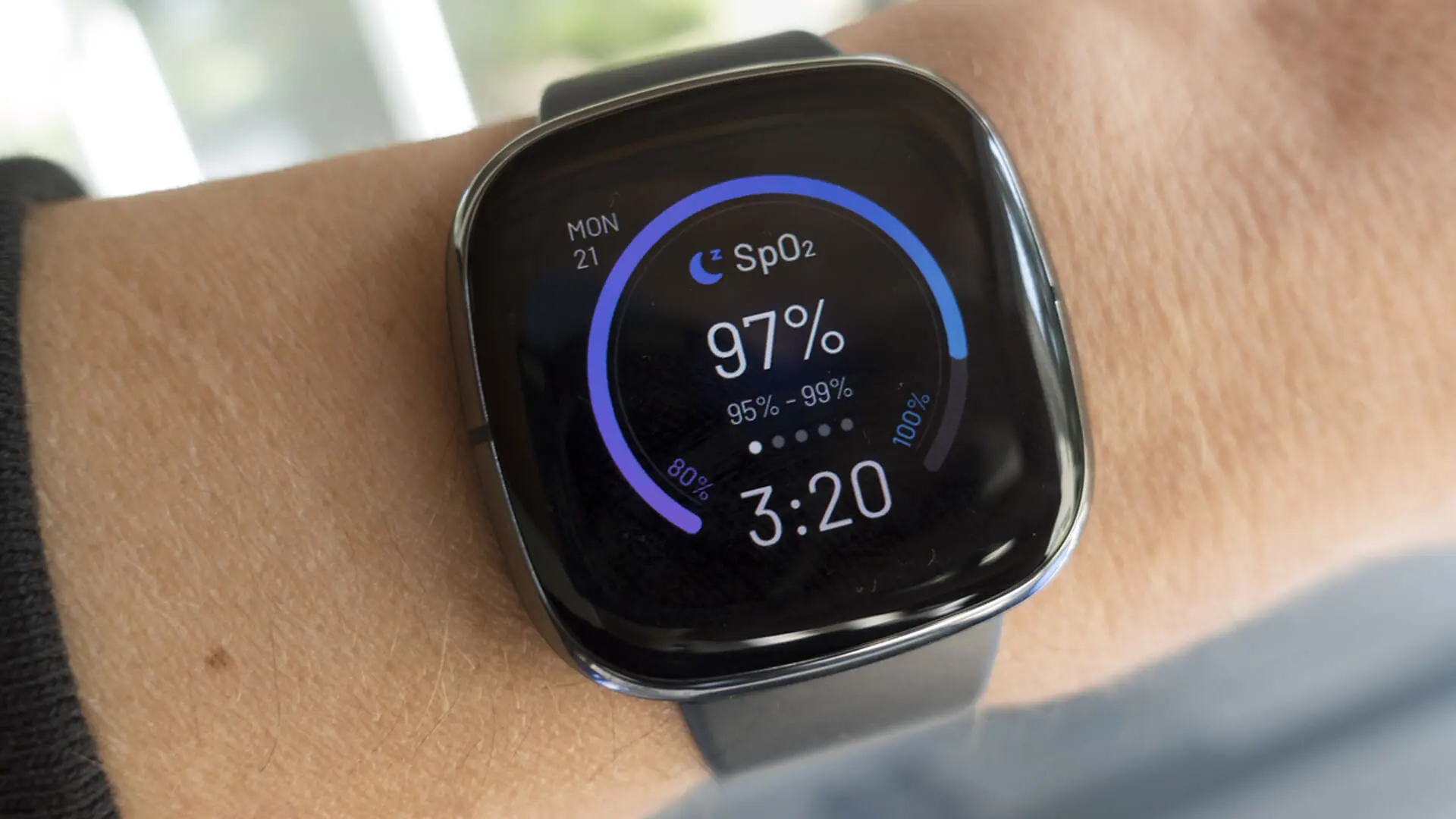 A strong fitness tracker, but an ordinary smartwatch, the Fitbit Sense is recommended for anyone who wants as much health information as they can. It excels as a sleep tracking and heart rate monitor and features ECG, SpO2, a stress detection electrodermal activity sensor, and even a temperature sensor that puts you in touch with your body and health.
Honor Magic Watch 2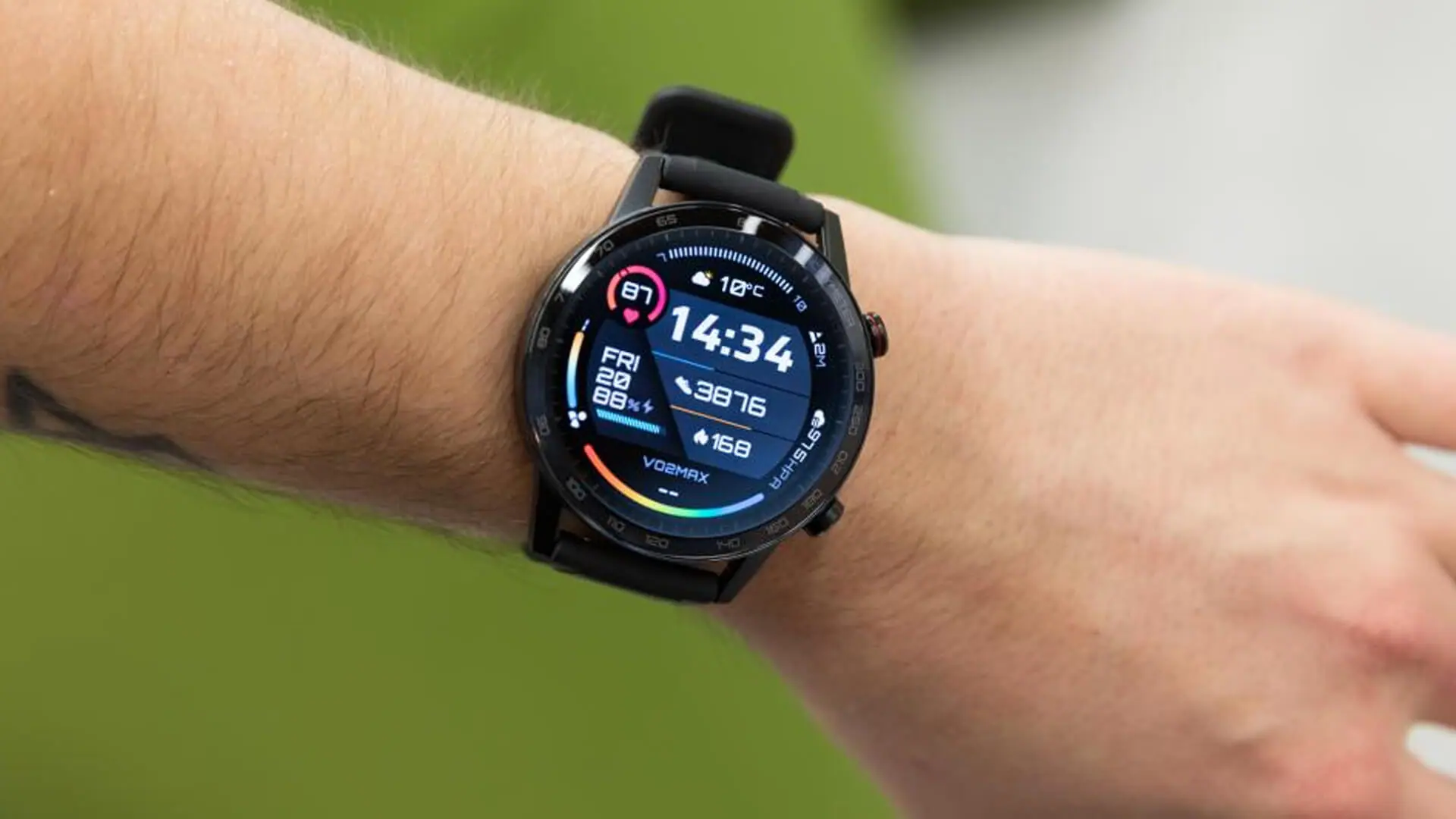 If you're a regular exerciser but don't think that a dedicated sports watch is for you, the Honor Magic Watch 2 could be the right smart watch for you, thanks to its collection of fitness features. The Honor Magic Watch 2 tracks a variety of sports with precise statistics and can also include fitness tips and feedback on such activities. It's perfect for people trying to do better in sports.
Conclusion
With so many smartwatches available, it can be hard to know which one will be best for you. Hopefully, this guide has given you a better idea of what you should be looking for. So, now you'll be able to make a more informed choice.