Due to a phenomenon now known as the Great Resignation, many people have resigned from their jobs in search of more fulfilling roles. Whether you are craving something new or want to switch industries, there are many reasons why you might want to change careers. Follow along to learn more about how to change careers.
Why switch careers?
With so many people deciding to change careers, you might wonder what exactly is driving this massive shift. Some of the most common reasons for making a career change include:
Lack of flexibility in your current role
No opportunities for growth
Burnout
Toxic workplace
Feeling underappreciated
Seeking higher compensation
No matter what your reason is for seeking a new career, it is important to focus on what exactly you are looking for in your next role.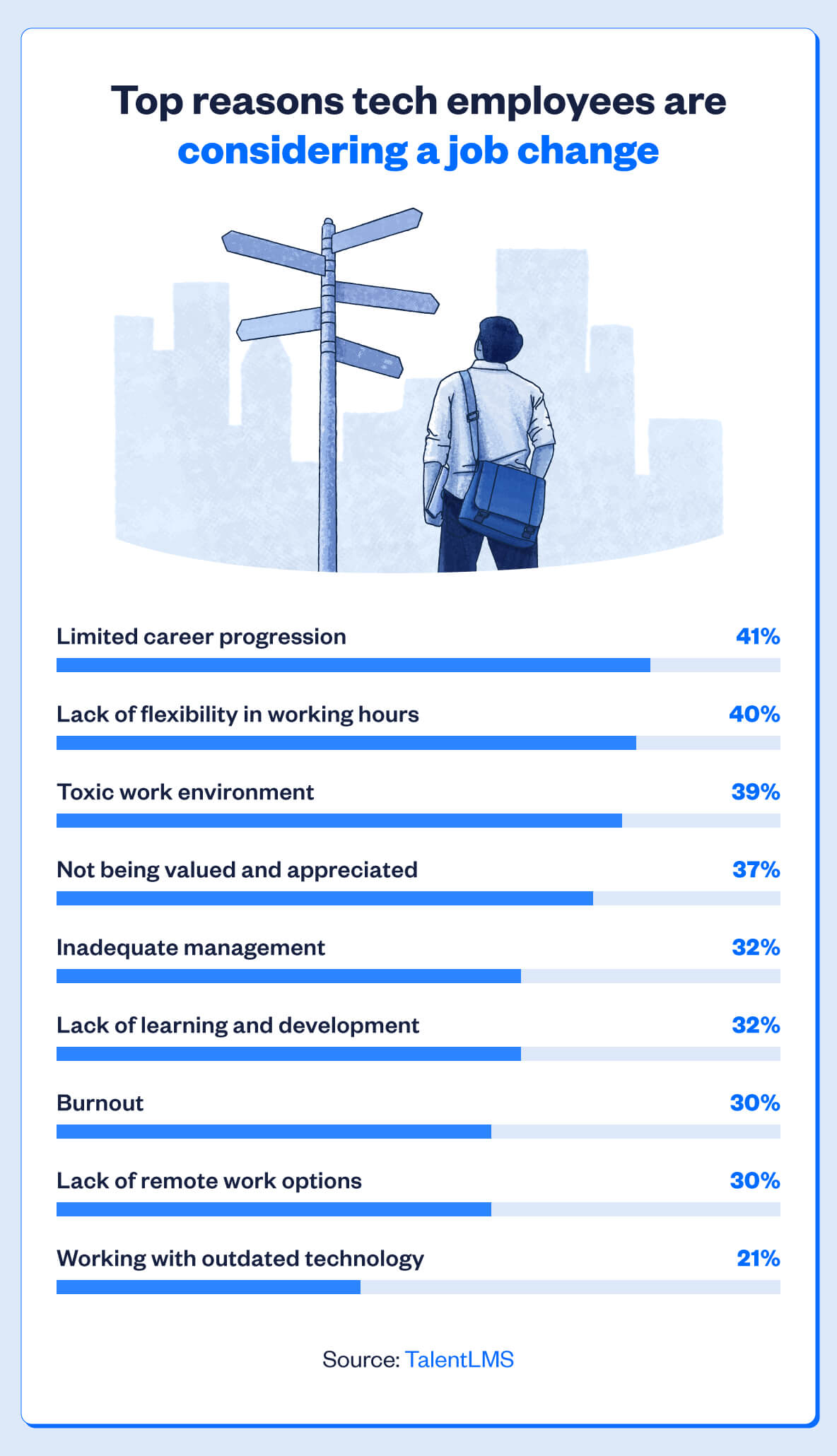 How to switch careers in 10 steps
If any of the above reasons resonate with you, it might be time to make a change. Follow these 10 steps below to learn how to successfully transition into a new career.
1. Assess your current role
Assess your current job and figure out exactly what you like and dislike about your work life. It can help to make a pros and cons list to easily visualize what it is you want to change and what aspects of your job you enjoy the most.
2. Analyze your skillset
Before diving into your job search, analyze your skills to help determine what type of careers you could effectively transfer your skills to. To help figure out what skills are needed in certain careers, you can utilize websites like Reddit and LinkedIn.
3. Conceptualize different career paths
Create a document or bust out a notebook to brainstorm some ideas of what types of careers you'd be interested in. You can create a career map and outline both current and future career-related goals. This can help you visualize your next steps and help you make the right decision.
4. Consider alternative job opportunities
Now that you've gone over your goals and brainstormed career ideas, you can begin looking for job openings on job boards such as AngelList. By reading job descriptions, you can better determine what type of career would be best for you to take on. If you find yourself becoming stuck, reach out to a career coach for guidance.
5. Come up with an actionable plan
Similar to your career map, having a carefully thought-out plan is a very helpful step in making a career change. When making your plan, be sure to include a timeline and specific goals that you would like to achieve along the way.
6. Revamp your resume
Revising your LinkedIn profile or resume before applying to new jobs is a great way to start your job search with your best foot forward. To ensure your resume effectively communicates what you have to offer, include all relevant skills and experience for the jobs you are trying to get.
7. Communicate with your professional network
Networking is one of the most valuable tools when searching for a new career. By utilizing your professional network, you may be able to get a referral or learn about a job that isn't posted online. This can help you stand out in the application process and provide valuable insight about the company and job that you are applying for.
8. Speak to industry insiders
Another helpful step is communicating with other professionals that are in a career or career path that you are interested in. You can conduct an informational interview with these individuals and learn more about how they got where they are today. This will provide helpful information as you aim to switch career paths.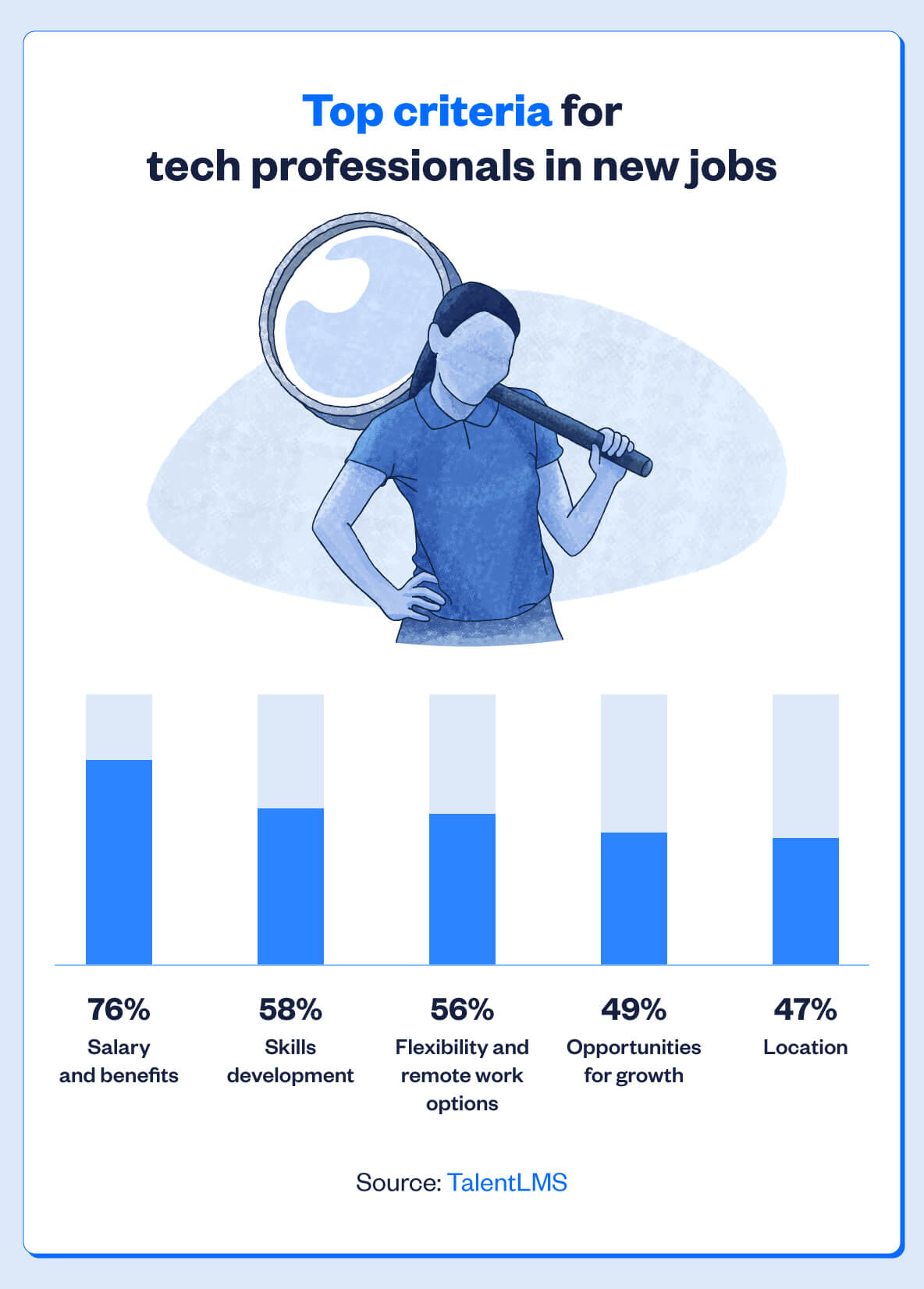 9. Devise an exit strategy
Before you make the jump to your new career, be sure to notify your current employer two weeks before your final day of work. This will ensure that you won't burn any bridges or leave your current place of work on bad terms. To do this effectively, draft a professional resignation letter. You should also be sure that your decision is final before submitting your resignation.
10. Keep track of your progress
To help stay organized in your job search, keep a log of where you've applied and any communications you've had with potential employers. You can do this in Excel or Google Sheets. This will make the application process easier for you, especially as you apply for more jobs.
Need more inspiration? Check out these helpful worksheets from AngelList to help you map out your new career.