The latest mesh Wi-Fi system from Linksys, the Velop AX4200, is a tri-band model with Wi-Fi 6 (802.11ax) technology that's built to bring wireless networking to every corner of the house. The Linksys Velop line of mesh Wi-Fi systems is a top choice and one of the few brands that consumers consider if they want to improve the speed, coverage, and capacity in their homes.
With tri-band mesh Wi-Fi that uses 2.4GHz and two different 5GHz bands with a maximum bandwidth of 4.2Gbps, this Wi-Fi 6 router system provides next-level streaming and gaming to more devices on the network.
Despite this, the top-of-the-line performance comes at a premium price tag for this three-piece kit, suitable for home coverage of up to 2700sqft per node, supporting up to 100+ devices.
There is no difference between it and its predecessor.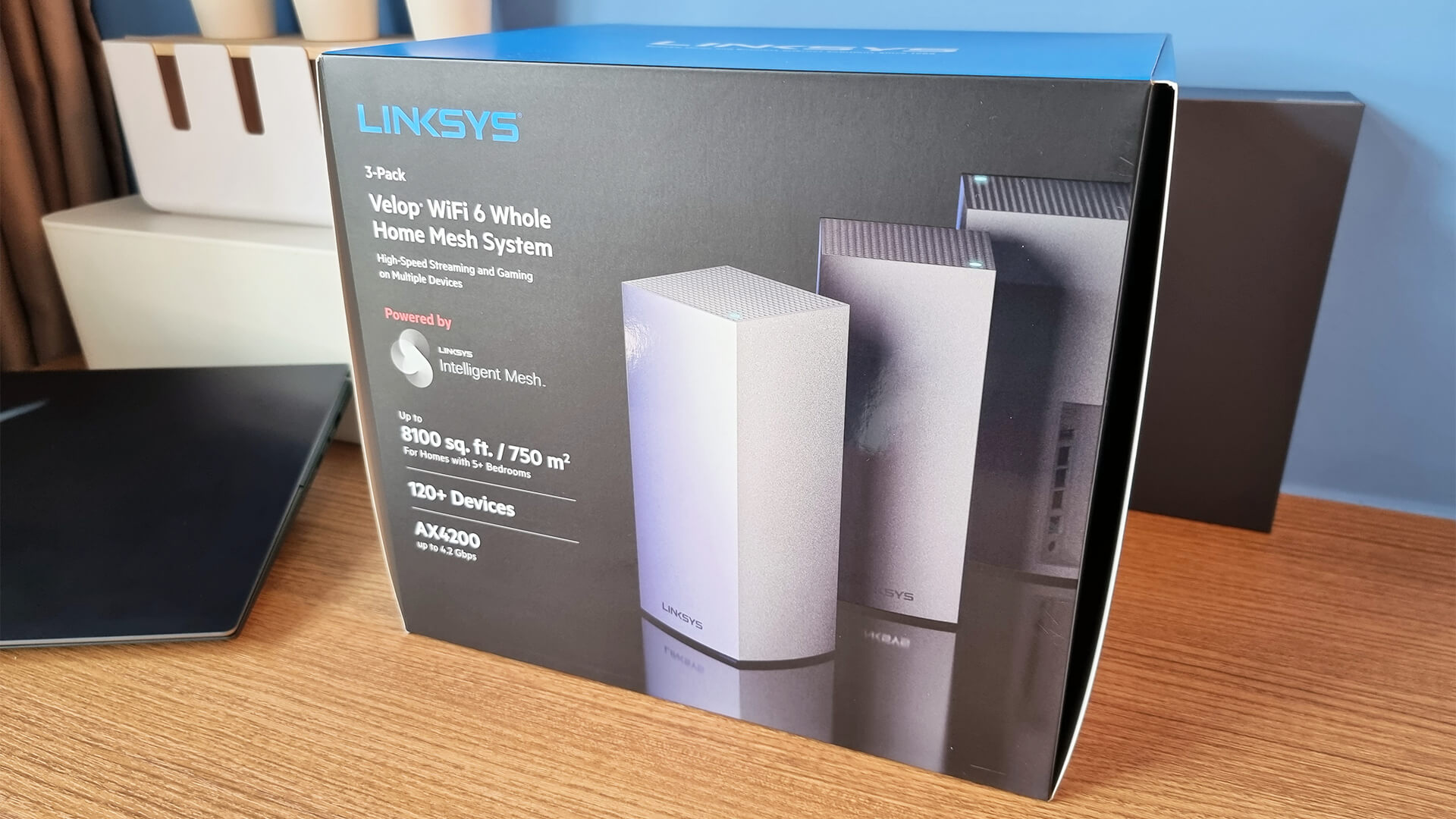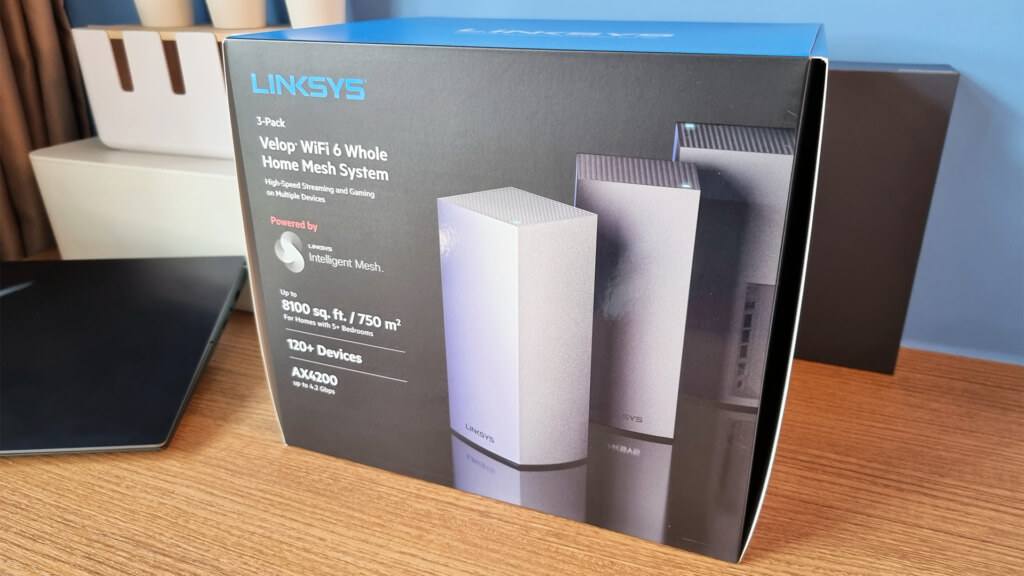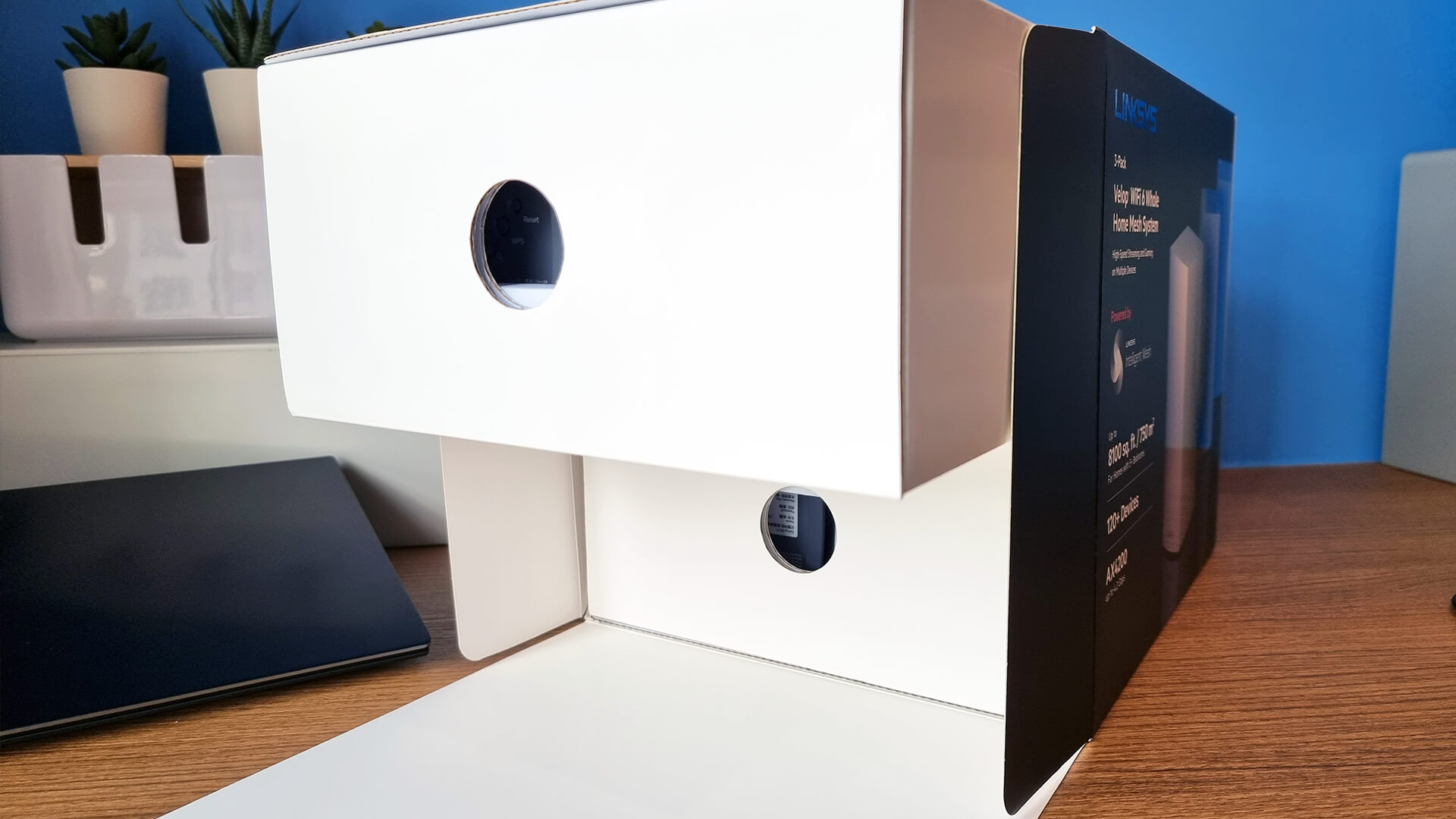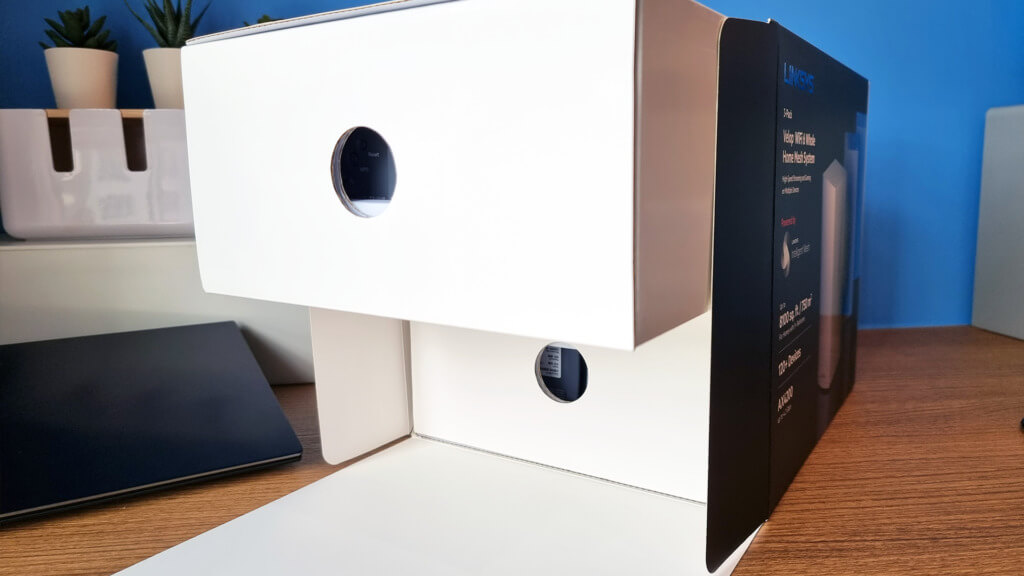 The Velop AX4200 (MX4200 as a single unit) comes with the same large white enclosures as the Velop MX5300. The two are the same size, measuring 4.5 x 4.5 x 9.6 inches. It takes on a cylindrical form, with ports stacking vertically on the back. Each Velop device is visually and physically identical, so there is no visual or physical distinction between the main router and its mesh access points. In reality, these monolithic towers look like they'd look great next to an Xbox Series X, as they're designed in a similar style. Overall, the understated style isn't offensive and will look perfect on a shelf anywhere.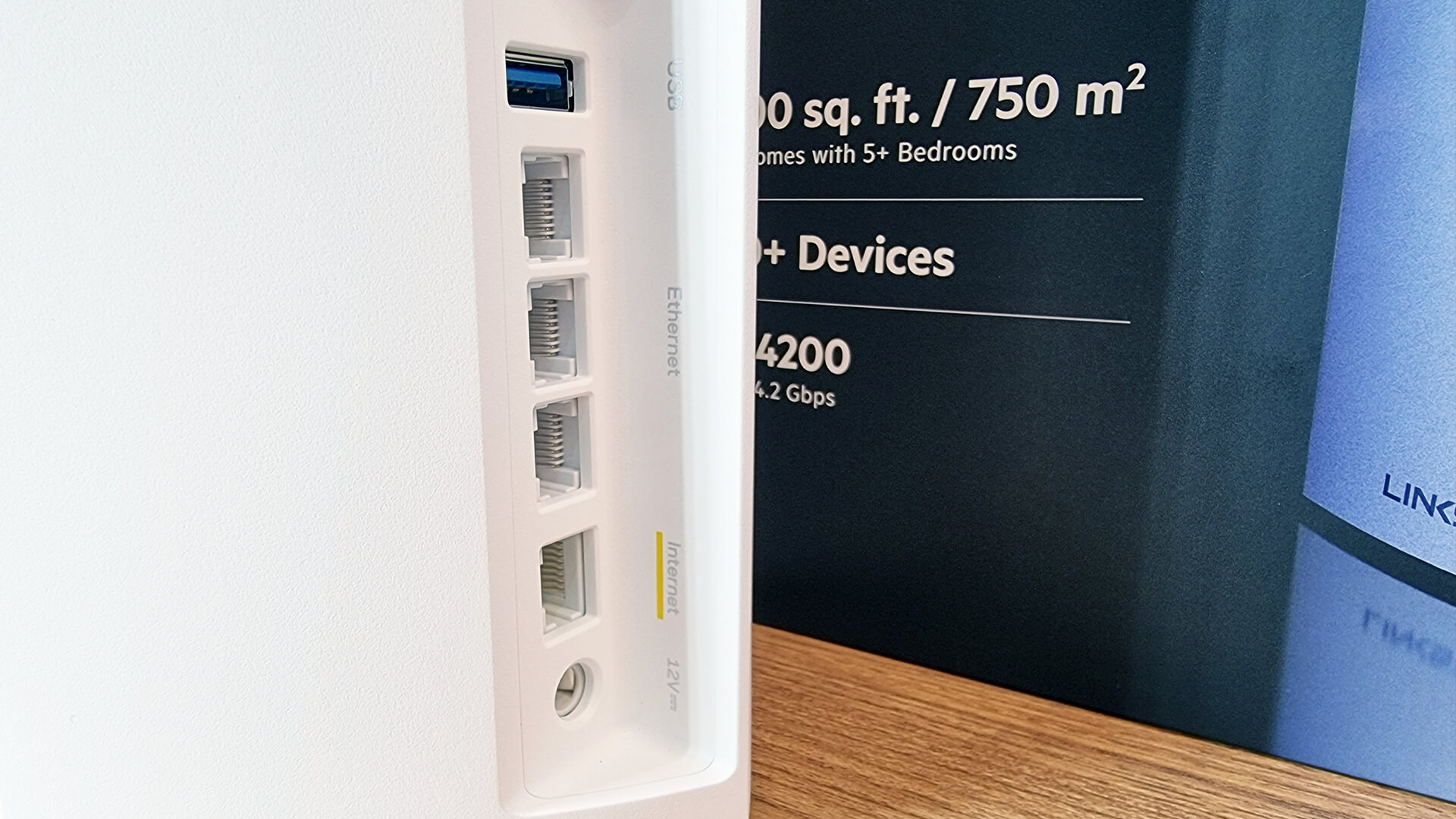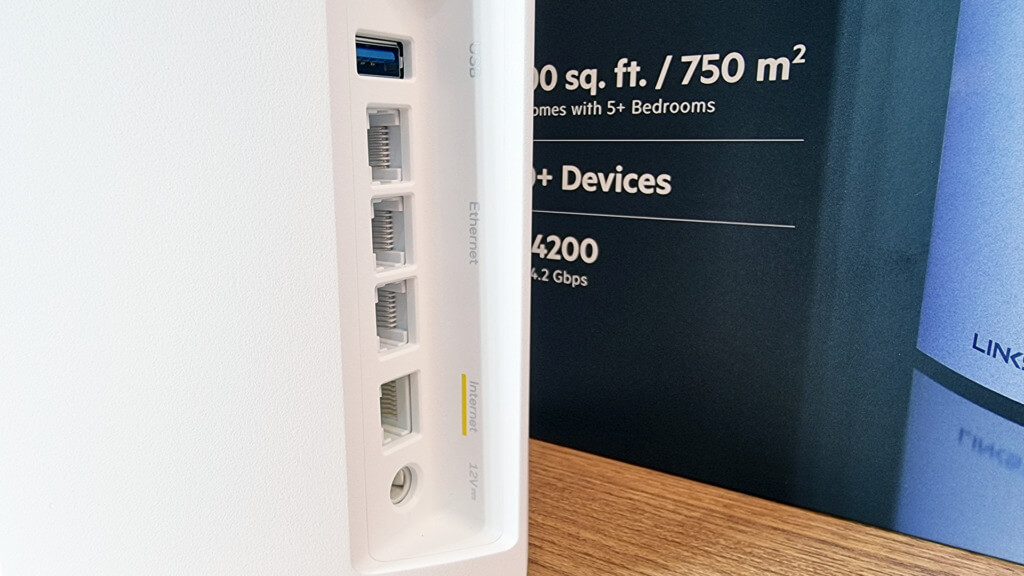 Despite the considerable build, Linksys makes good use of its bulk: Each node has four Gigabit Ethernet ports (three LAN and one WAN) as well as a USB 3.0 port. Every Velop node has an LED status indicator on the top that turns blue when connected, red when the internet link is lost, yellow when it is out of range of another node, and purple during setup. Each node's base has an On/Off switch, a reset button, and a WPS button.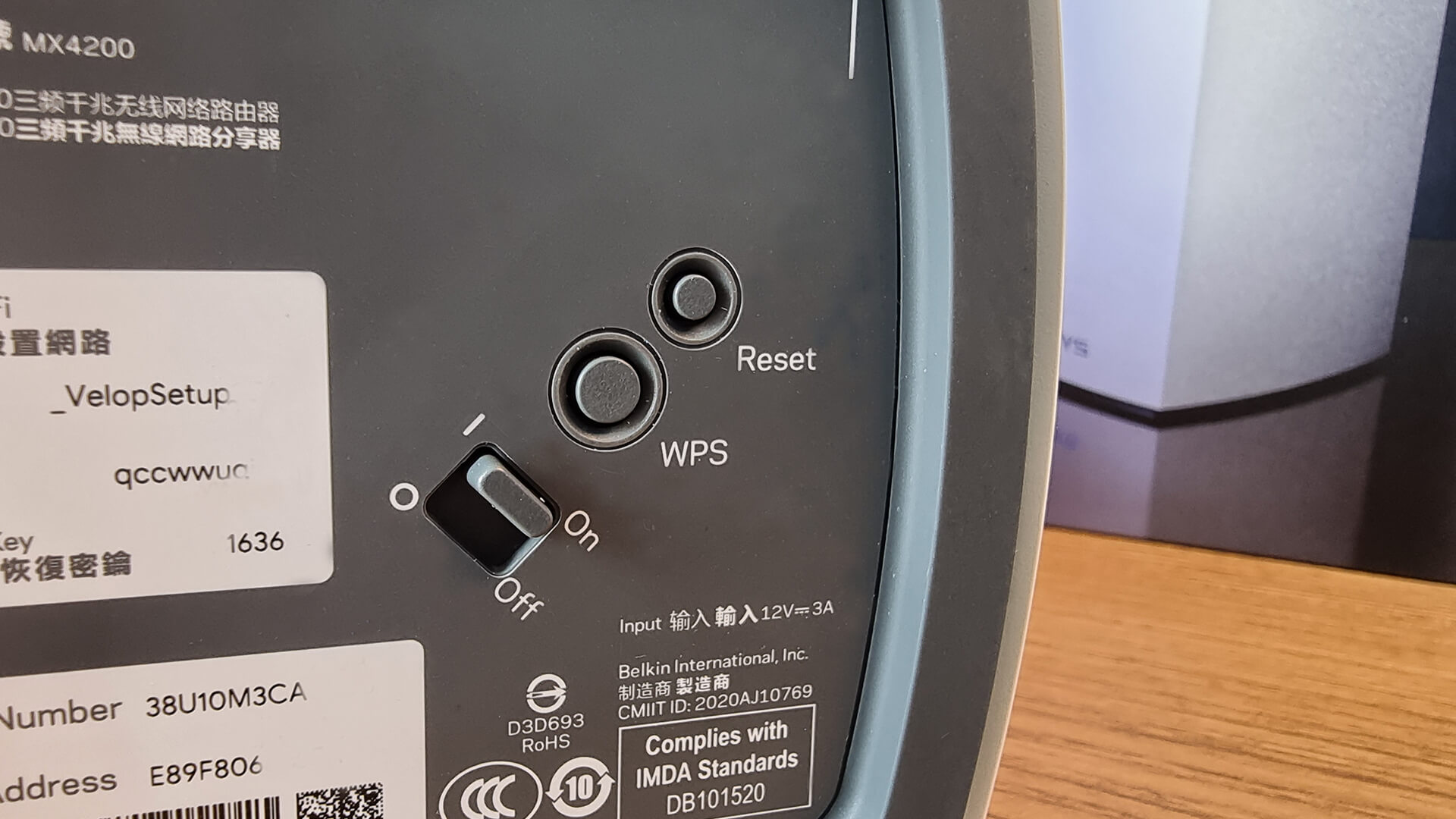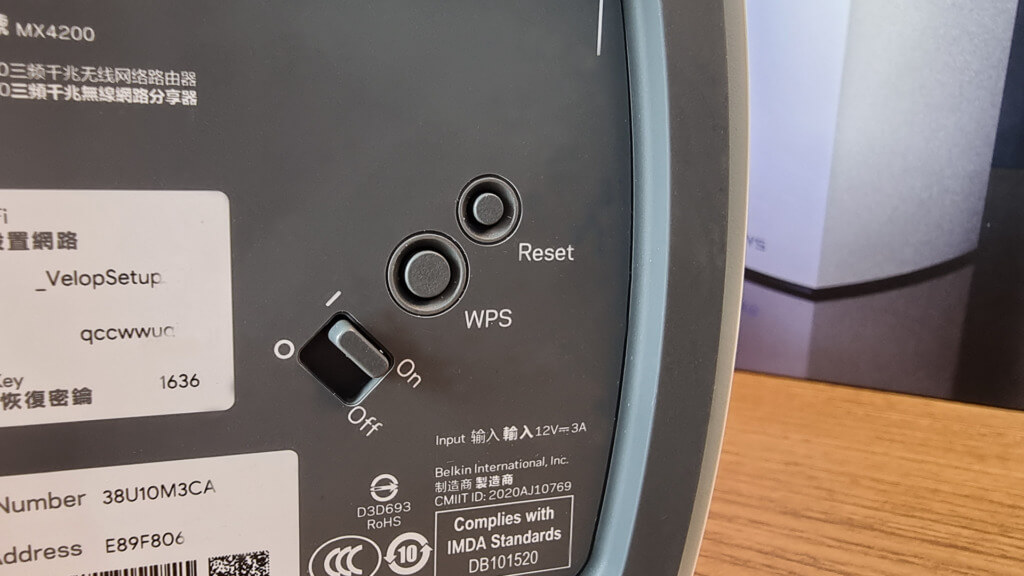 The design is basic, but it is only for consumers who don't mind the blocky, monolithic aesthetic. It would have been good if Linksys had done more to distinguish the new Wi-Fi 6 system from previous models that look similar. Besides, unlike the first-generation Velop system, which was available in black, the current Velop is only available in white.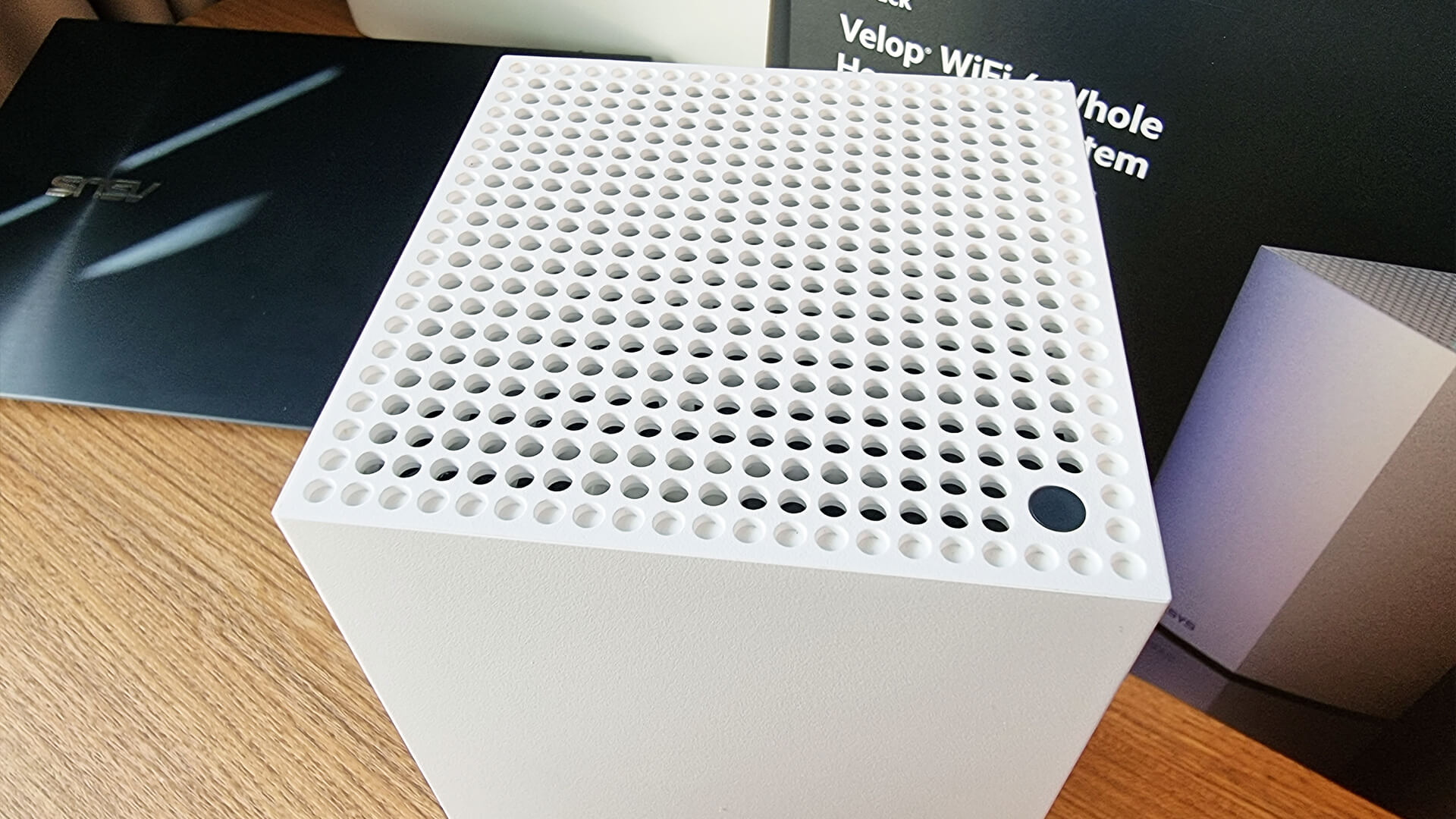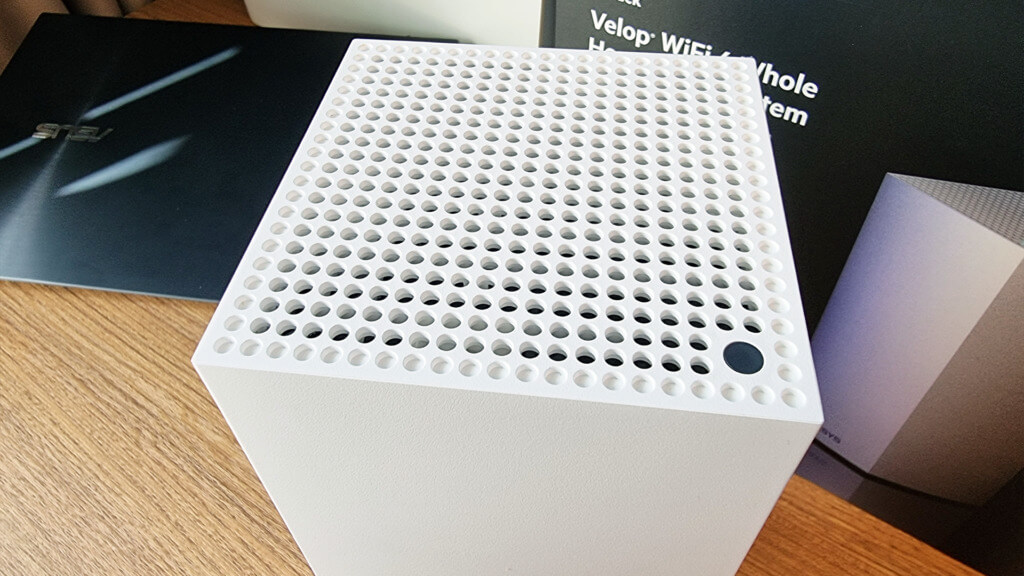 The only difference between the MX4200 and MX5300 is the number of ports and hardware specifications (Velop MX4200 comes with three Gigabit Ethernet Ports, while the MX5300 has four). The two have the same collection of features and settings on the inside. They still have the same setup procedure and use the Linksys mobile app.
High-performance specifications and Wi-Fi 6 mesh coverage
A 1.4GHz quad-core processor, 512MB of RAM, and 512MB of flash memory power the Velop AX4200. It is a tri-band Wi-Fi 6 device capable of data speeds of up to 600Mbps on the 2.4GHz band, 1200Mbps on one of the 5GHz bands, and 2400Mbps on the other 5GHz band.
The device embraces both dynamic wireless and wired backhaul and employs cutting-edge 802.11ax technology such as WPA3 encryption, 1024 QAM, Orthogonal Frequency-Division Multiple Access (OFDMA) data transfers, MU-MIMO simultaneous data streaming, and direct-to-client signal beamforming.
Exclusively in Singapore, the company also collaborated with StarHub to provide owners of the Velop AX4200 (or MX4200) with additional features such as dynamic frequency selection (DFS) and a gaming mode with low latency.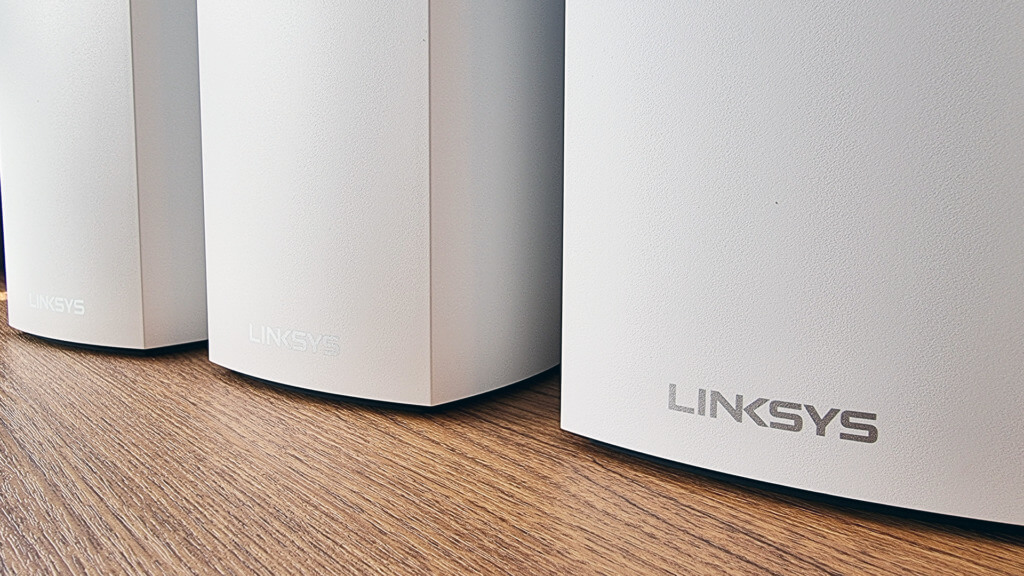 Linksys has equipped each Velop AX4200 device with four gigabit LAN ports in addition to the incredible features. This includes all of the mesh access points that have been scattered around the space. Having four gigabit LAN ports to plug into in the house is fantastic, as certain things perform best when plugged in. Each node also sports a USB 3.0 port on the back and supports network-wide external storage.
The Linksys Velop AX4200 also provides ultra-fast Wi-Fi 6 wireless speeds in the home by using a consistent tri-band spectrum on each and every access point. When combined with Intelligent Mesh technology, the system is intended to offer gigabit Wi-Fi speeds to any corner of the house, including the backyard and outdoor smart home devices. During our tests, the machine easily covered a standard 4-room and 5-room Singapore HDB. This consistency is especially important because other mesh Wi-Fi systems often provide slower speeds from auxiliary mesh points as compared to the main router. Since each mesh device has a dedicated "Internet" LAN port, which can be used for wired backhaul for the entire network, reducing latency between nodes even more.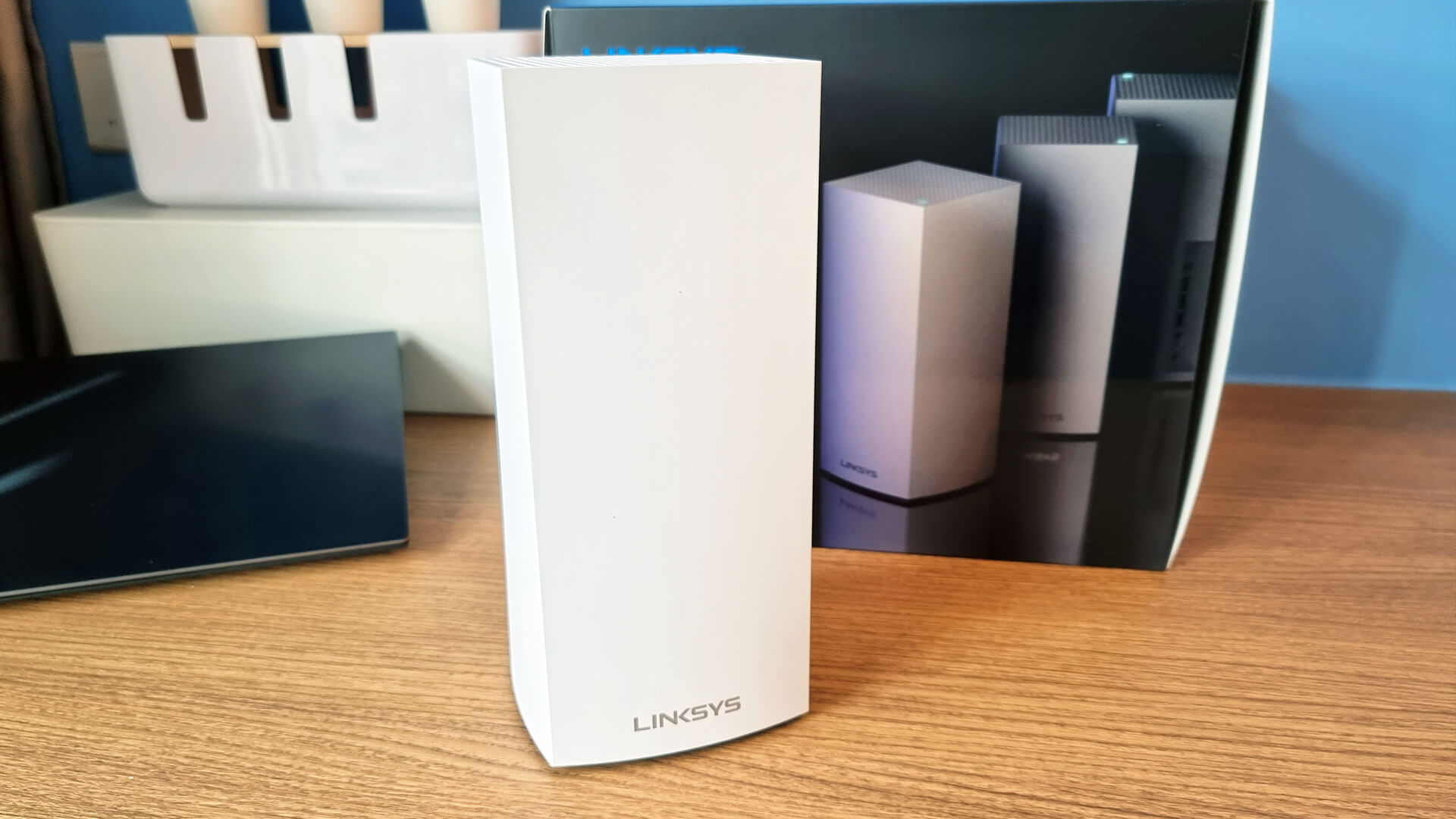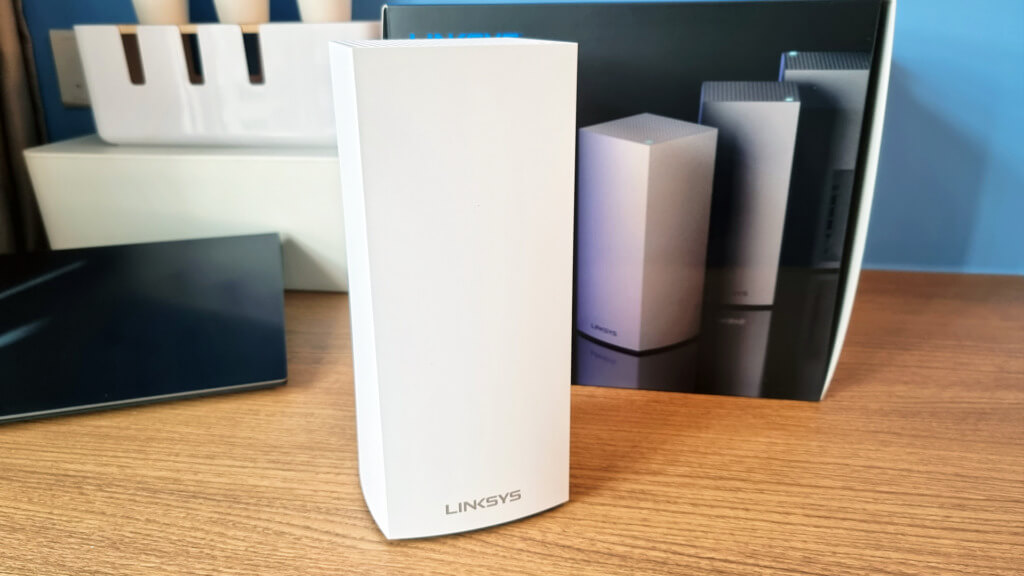 Wi-Fi 6-enabled devices, as predicted, have faster speeds and lower latency connectivity when compared to Wi-Fi 5 routers. Even so, Wi-Fi 6 is unlikely to make a significant difference in download or upload speeds for most users, as ISPs are still catching up to local Wi-Fi access. The Velop AX4200 supports over 100 network-connected devices, sending and receiving multiple streams of data simultaneously, and provides up to 4x more Wi-Fi bandwidth to support more mobile, streaming, gaming, and smart home devices. This feature is a game-changer for people who have a lot of wireless traffic in their homes.
Simple configuration with a step-by-step procedure
The Velop AX4200, like most mesh Wi-Fi systems, is simple to set up. The Linksys Velop AX4200 employs the same app that Linksys has been using for years, and it works flawlessly with any Linksys router that supports Linksys Intelligent Mesh.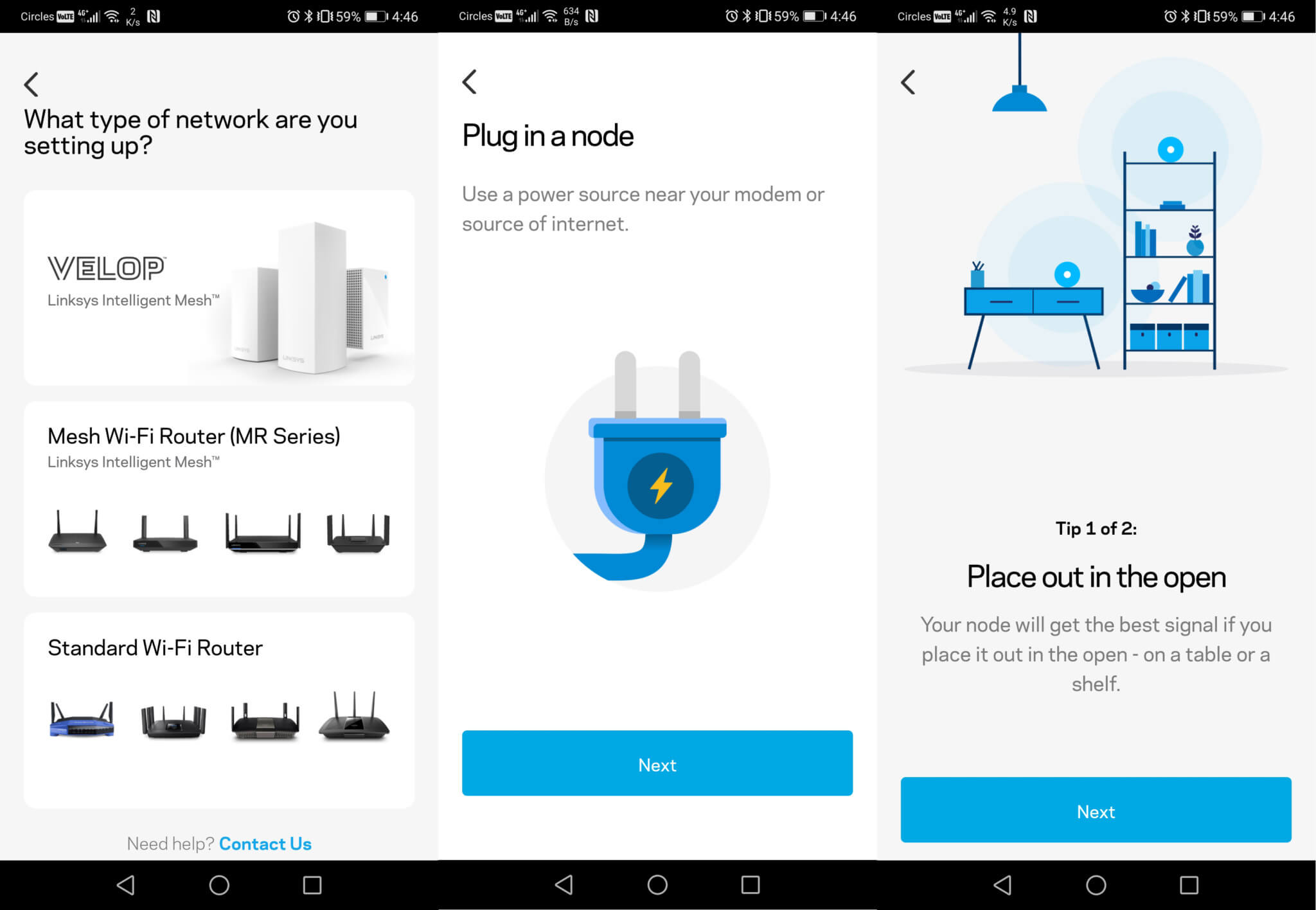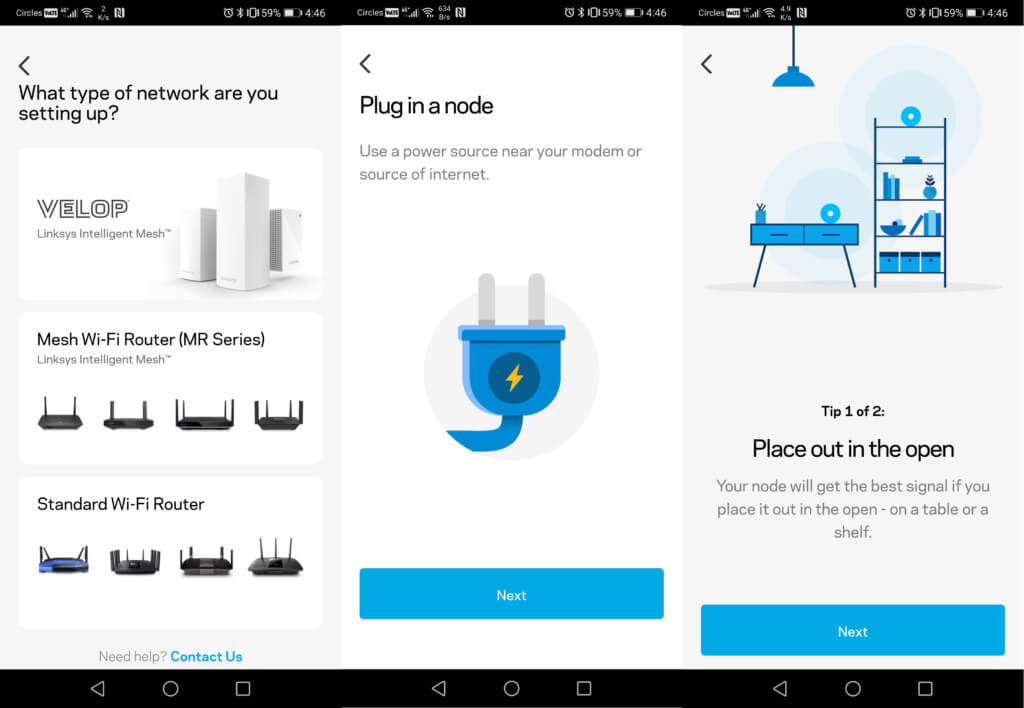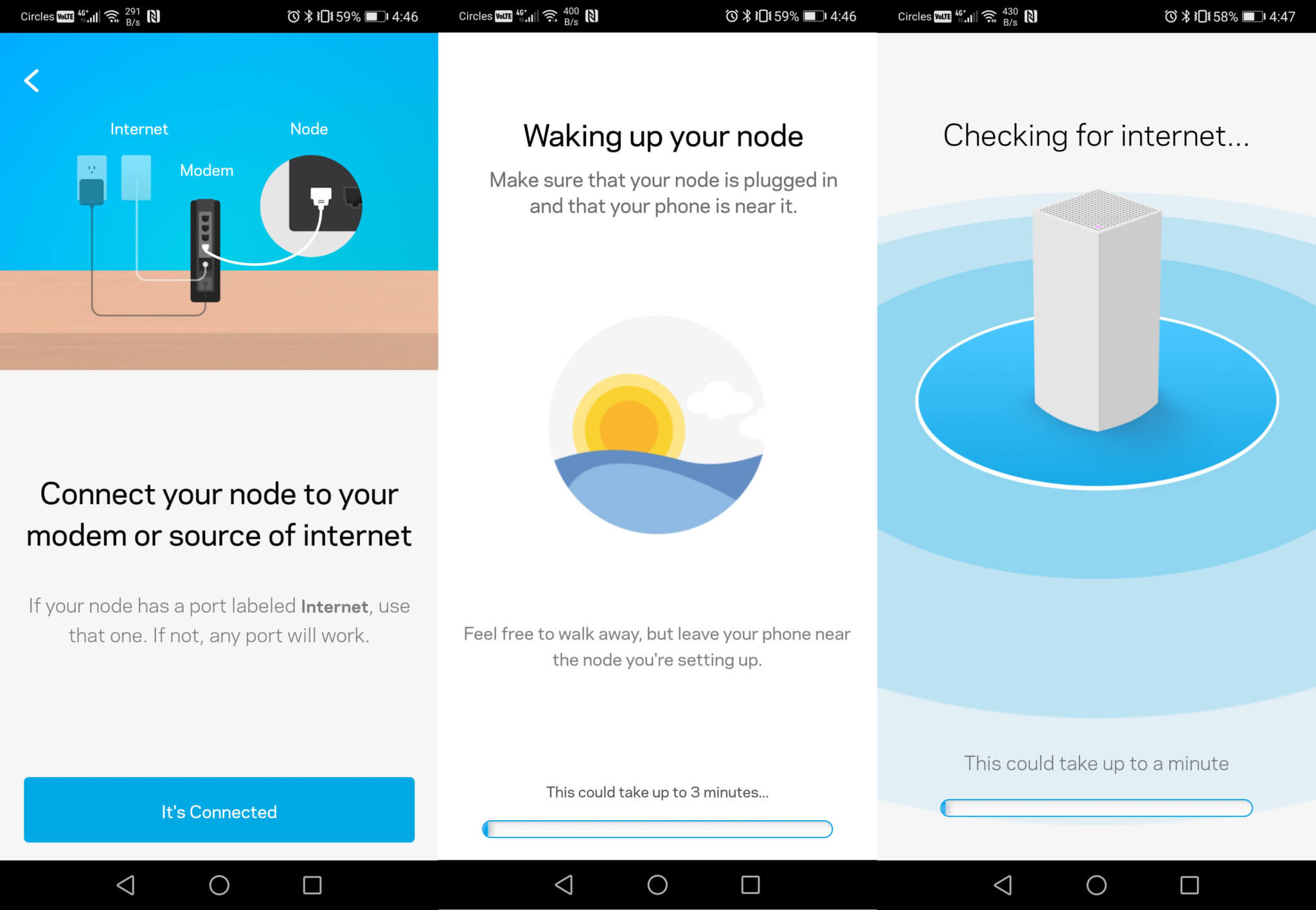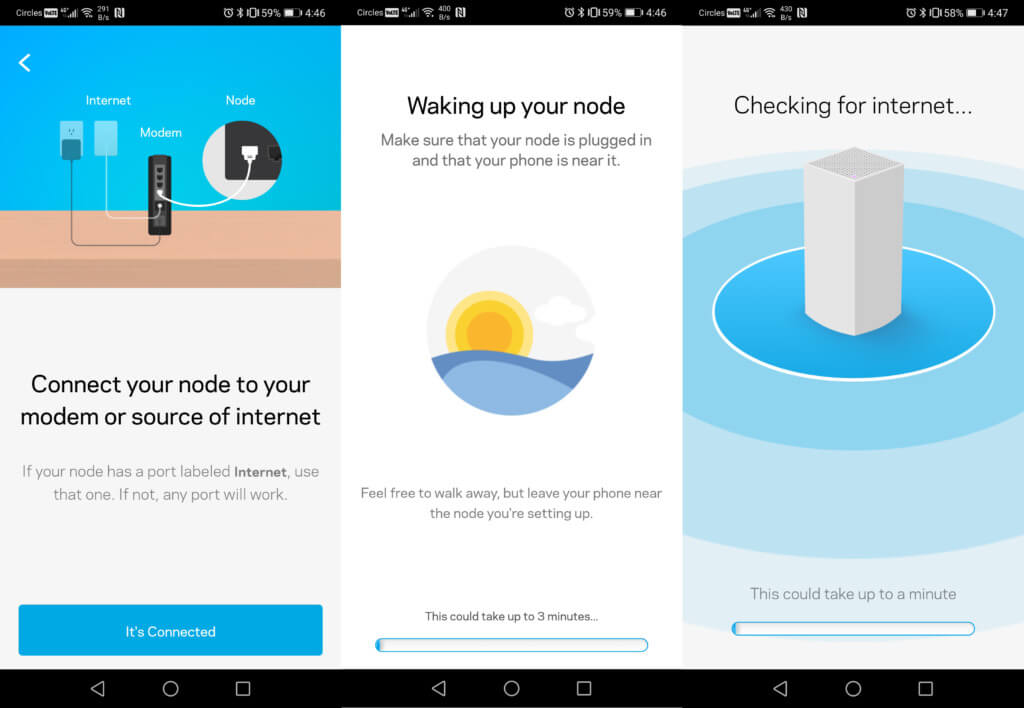 If you already have a Linksys Velop or MR Mesh Wi-Fi network, adding an AX4200 (or MX4200) router is a breeze. Simply use the Linksys App to connect the router to your mesh network, which takes less than 10-15 minutes on your smartphone, and you can set it as a replacement parent node or a child node to extend your network. According to tests, the AX4200 setup appears faster than the Linksys MX5300 that the team has tested previously. You can control your Velop network through a web portal or the Linksys mobile app for Android and iOS. The mobile app's home screen will show the name of your network, its status (online/offline), and tabs for connected devices and nodes when you launch it. Tap the devices tab to see a list of clients, and then tap any client to give bandwidth priority, display IP and MAC address information, and allow parental controls for that client.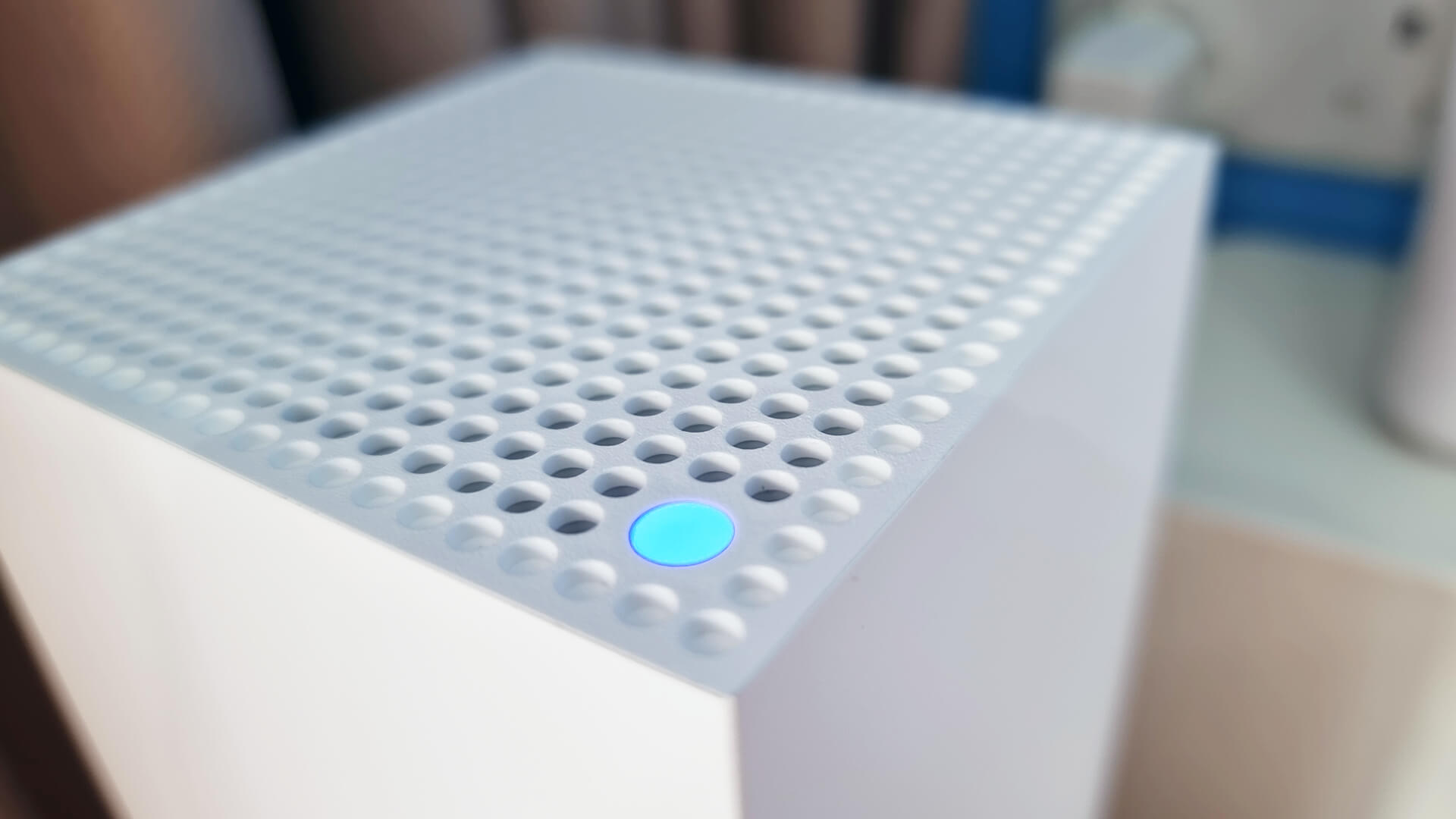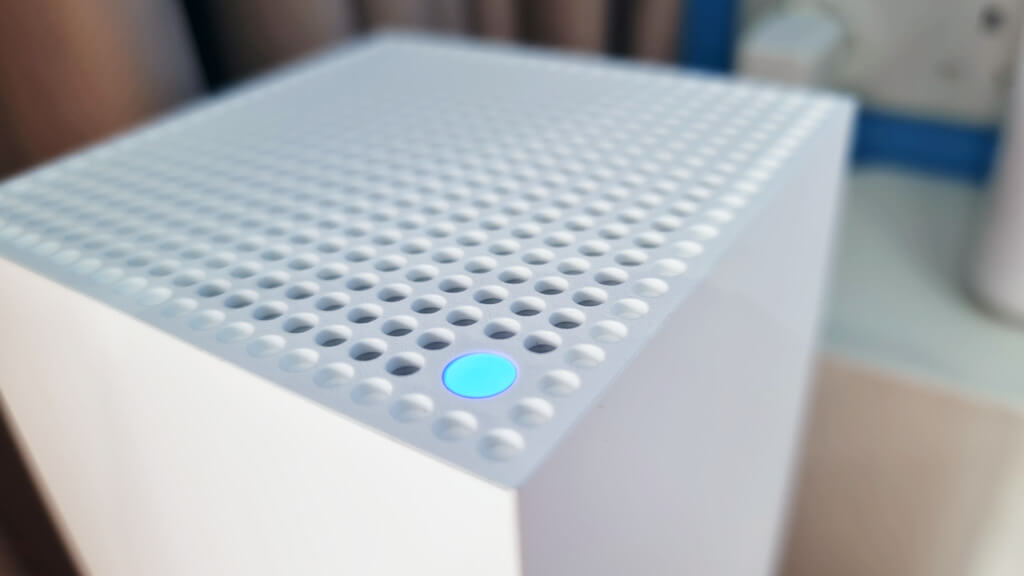 The free Linksys app also enables customers to access their network from anywhere and to view or prioritize which connected devices are using the most Wi-Fi.
Final thoughts: Linksys Velop AX4200
The Linksys Velop AX4200 performed well in terms of total throughput and had no trouble broadcasting a clear signal during our tests. It is a decent performer but not the best on the market, and the size of the Velop AX4200 units would undoubtedly turn off some people.
Regardless, the AX4200 has combined that with faster Wi-Fi 6 rates, and Velop appears to be a future-proofed device that will continue to develop as incoming ISP speeds increase. The Velop AX4200 is extremely simple to set up and use, but it is still aimed at power users who want many options, features, and speed and is priced accordingly.