In 2023, the mobile gaming sector witnessed a transformative phase, markedly shifting how we perceive and interact with digital realms through our devices. With rapid technological advancements and a renewed focus on narrative and immersive gameplay, the barriers between console and mobile gaming have become increasingly blurred. This year, amidst the vast sea of available titles, 20 games have managed to distinguish themselves, not just through stunning graphics or intuitive mechanics, but by successfully encapsulating compelling stories and innovative gameplay designs that resonate deeply with gamers worldwide.
As we journey further into the year, let's pause to appreciate and delve deeper into this carefully curated list of 20 standout games that are undoubtedly setting new paradigms and shaping the future trajectory of mobile gaming.
1. MONOPOLY GO!
Remember those hours you spent squabbling over properties and game tokens on the classic MONOPOLY board? MONOPOLY GO! has brought back that essence with a refreshing digital touch. This game doesn't merely recreate; it innovates. As you journey through city-themed boards, guided by the charismatic Mr MONOPOLY, you'll encounter newer characters and engage in thrilling in-game events.
One distinctive feature is the ability to connect with friends and family across the globe, either collaborating with them through Community Chest and co-op events or going rogue and stealing from their banks. And take advantage of the fun-filled sticker trading activity that amplifies the entire experience. MONOPOLY GO! isn't just a game; it's a virtual family table of strategy and camaraderie.
2. MapleStory R: Evolution
A game encapsulating the original MapleStory's soul, MapleStory R: Evolution promises a faithful recreation enmeshed with innovative twists. This is not your average role-playing game; it's an easy-going, vertically-controlled odyssey where your character flourishes in auto-battle mode.
A multi-tier class advancement system ensures your character becomes a formidable force, unlocking many skills. Adventure alone or create the ultimate team to conquer challenges and amass rewards. Not forgetting the personalisation aspect, you can choose from hundreds of costumes and pets, evolving them for enhanced gameplay. And, with features like designing your in-game home and embarking on large-scale team battles, MapleStory R: Evolution has reshaped the way you remember and experience Maple World.
3. Gunstars – Battle Arena
Stepping into the spotlight, Gunstars – Battle Arena offers a scintillating shooter experience designed for your phone. While you can embark on solo adventures, the game becomes a thrilling experience when played with friends, making strategy and skill paramount.
What sets Gunstars apart is its revolutionary combination of a free-to-play economy with Blockchain technology, guaranteeing a fusion of fun and potential earnings. The game frequently updates its modes, such as the tactical 'Rush Mode' and the all-out warfare in 'Deathmatch'. Beyond the gameplay, the in-game marketplace offers unique collectable items, letting players make actual earnings. For those wanting more than just a shooting game, Gunstars promises a well-rounded and engaging experience.
4. F Class Adventurer
Imagine yourself plummeting to the lowest rank in a world where the hierarchy of adventurers is paramount. This is the reality in "F Class Adventurer". Despite your initial demotion to class F, the summit of the esteemed S-class isn't beyond your grasp. You, the player, will find gratification in rapid character growth, replete with abundant rewards. The thrill of challenging enormous bosses keeps your adrenaline pumping in a world where potent AOE skills let you take on a horde of adversaries without breaking a sweat. Even when you put your phone aside, your adventurer tirelessly gathers experience and rewards, ensuring you're always progressing and constantly evolving.
5. Plague Invader: Survival Wars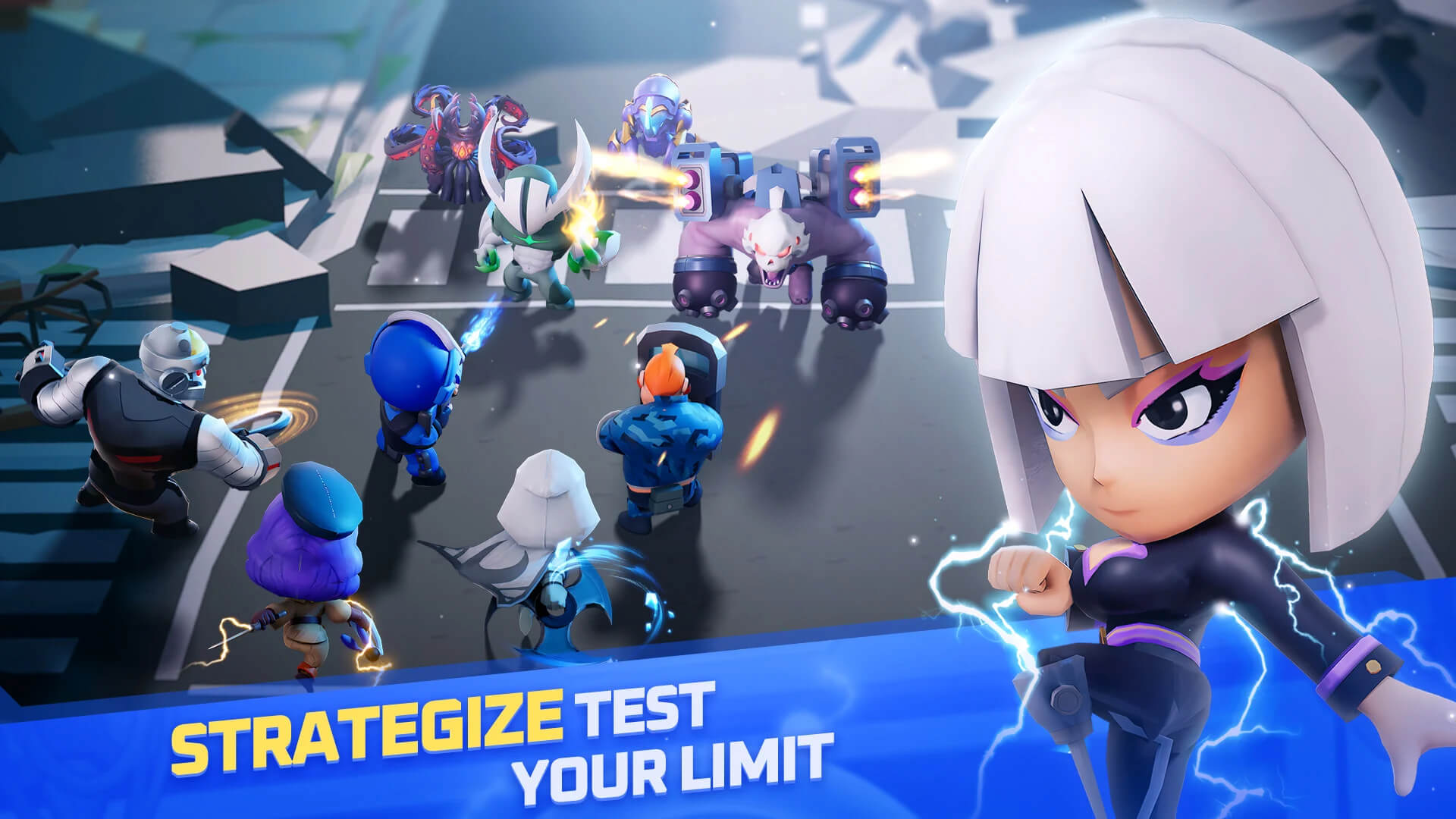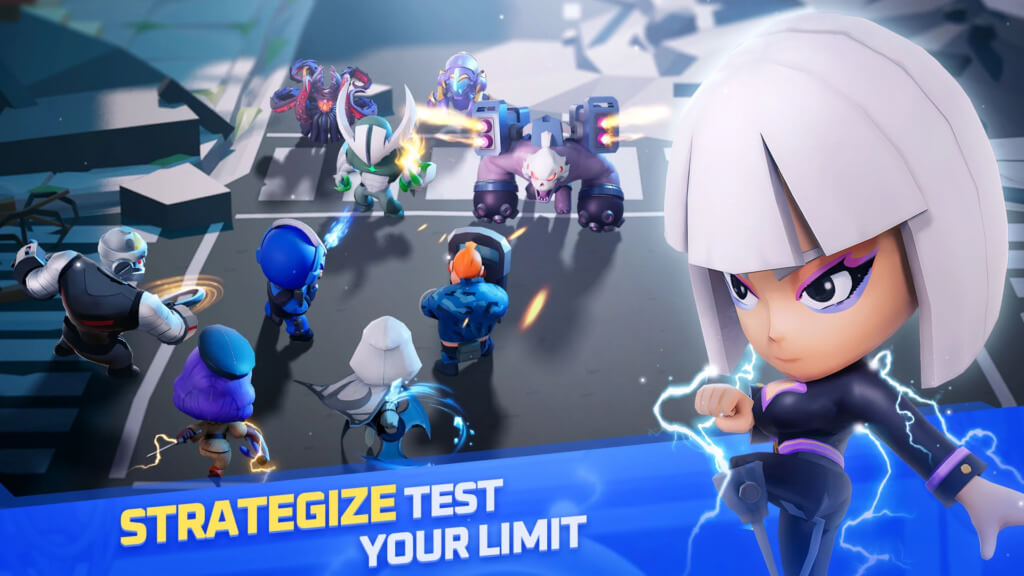 In "Plague Invader: Survival Wars", you're plunged into a post-apocalyptic Earth, invaded by a lethal virus. As one of the few survivors, you discover the alien origin of this plague and undertake a mission to reclaim your planet. This game isn't merely about survival; it's a tactical battleground. Your strategic placements of heroes, each boasting unique skills, prove vital in overcoming adversaries. Engage in mini-games, compete with players globally in PvP, and realign your tactics with the zero-cost hero rebirth feature. Every login promises fresh rewards, urging you to fortify your defences consistently.
6. Project Entropy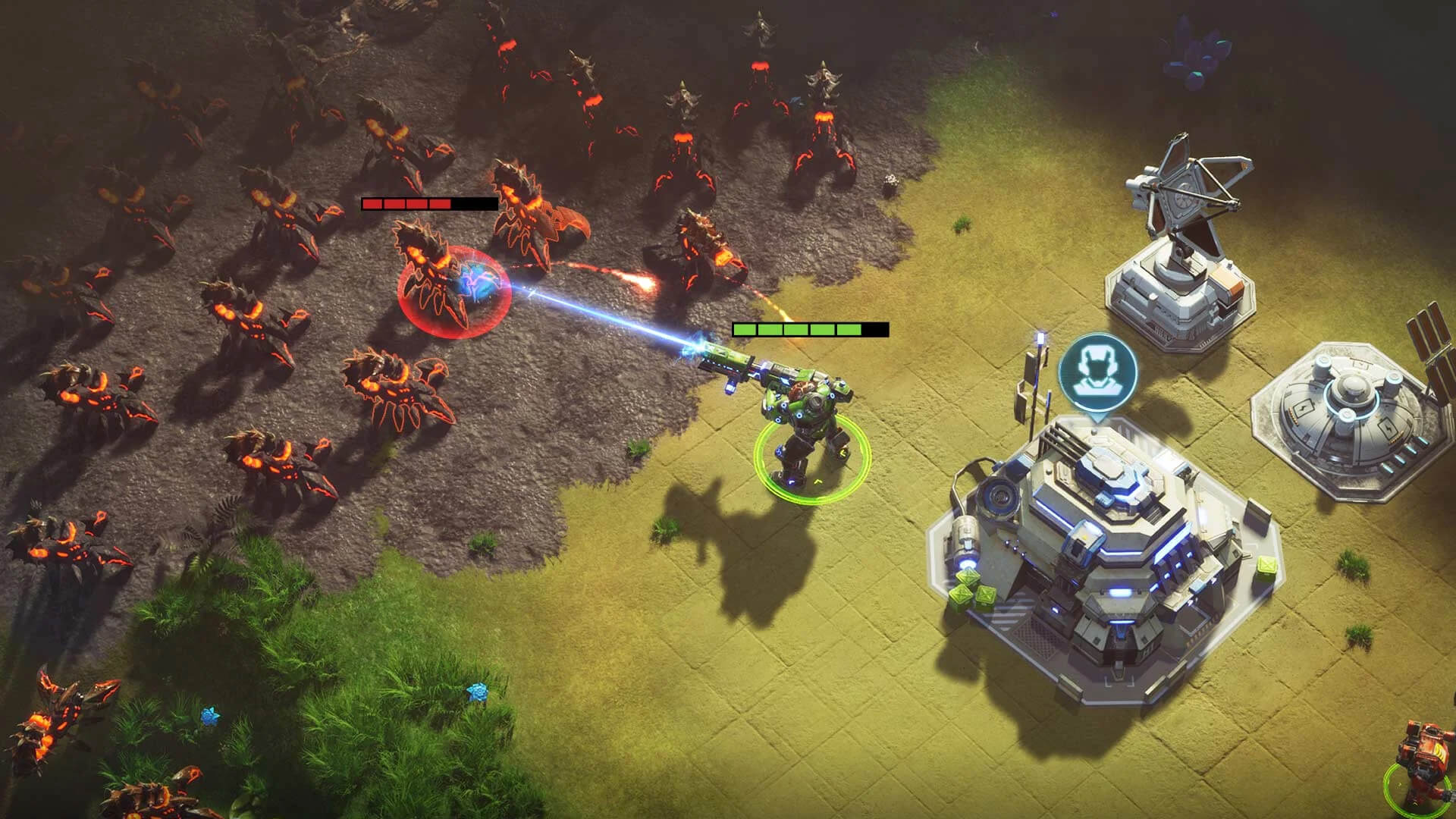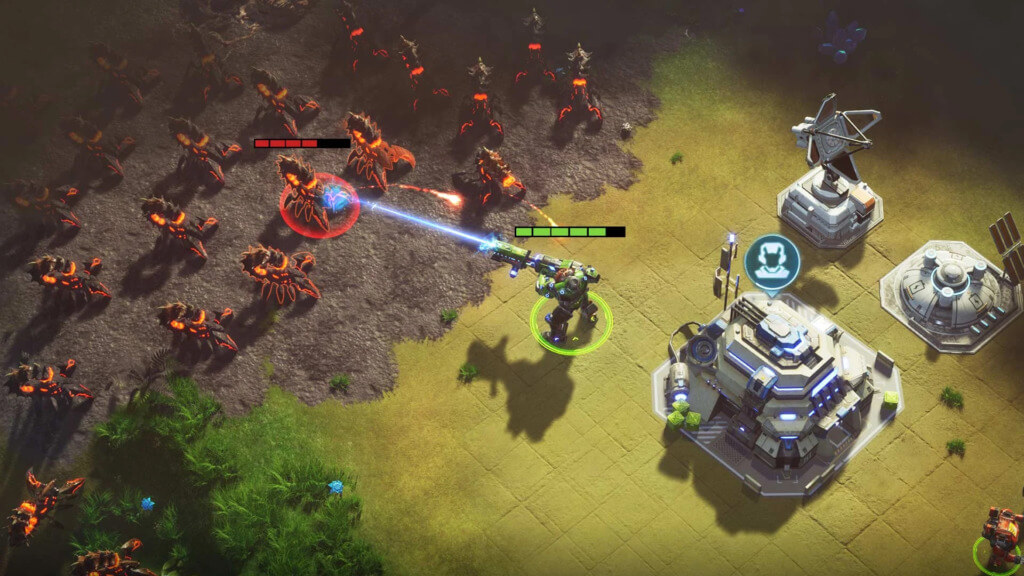 Set course for the final frontier in "Project Entropy". Traverse alien planets, establishing dominion over uncharted territories. This isn't just about exploration; it's a strategy at its core. The vastness of space introduces you to exotic alien races, compelling you to employ their unique technologies in your quest. Whether combating the predatory Grod, allying with other interstellar commanders, or partaking in real-time regional conflicts, your every choice carves your legacy in the cosmos.
7. SLIME – ISEKAI Memories
Dive into a 3D battle RPG set in the universe of "That Time I Got Reincarnated as a Slime". This game transcends typical role-playing boundaries with a narrative under the supervision of the original light novel's author, Fuse. You'll encounter a mysterious character, Shinsha, who claims to be Rimuru's offspring while reliving pivotal moments from the anime's first season. With a captivating nation-building system and strategic card-based combat, fans of the series and newcomers alike will find this world compelling.
8. Sumikkogurashi Farm
In the bustling landscape of mobile gaming in 2023, Sumikkogurashi Farm has emerged as a beacon of charm and relaxation. Set in the whimsical world of Sumikkogurashi, this game allows players to cultivate a farm, nurture crops, and dive into heartwarming interactions with endearing characters like the tea-loving Shirokuma and the identity-confused Penguin. Beyond farming, players can dress up characters, reflect seasons or moods, and explore a world rich with backstories and continuous updates. San-X and Imagineer Co. have artfully combined the serenity of farm life with deep character narratives, making it a must-play in 2023 for those seeking a blend of casual gameplay and immersive storytelling.
9. Cafe Master Story
Imagine the warmth of a cosy coffee shop, where every detail, from the aroma of freshly roasted beans to stylish furnishings, reflects your unique touch. Enter the realm of "Cafe Master Story", a delightful simulation game that offers players a chance to don the barista's apron and embark on a journey to cafe stardom.
At its core, the game is about choices. Whether arranging tables, setting up magazine racks, or deciding the day's special, every decision you make impacts your cafe's ambience and your customers' happiness. With a plethora of beverages at your disposal, experimentation is key. Mixing and matching drinks, pairing them with delectable food items, and even participating in combo meal contests ensures the game remains engaging, challenging and ever-evolving.
But the journey doesn't end in one town. As you master the cafe business, you can explore new locations, meet new customers, and even bump into some familiar faces. With its intuitive drag-to-scroll and pinch-to-zoom features, navigating this pixel art masterpiece from Kairosoft remains a breeze. For those who've always dreamt of cafe life, "Cafe Master Story" is a sip of that dream.
10. Football Manager 2023 Mobile
From the comforting interiors of a cafe to the roaring stadiums of the football world, our next game takes sports enthusiasts to the heart of the action. "Football Manager 2023 Mobile" has kicked its way to the forefront, building upon its illustrious legacy.
Offering players the chance to steer their favourite soccer teams to glory, this instalment presents a slew of new features that elevate the managerial experience. From the adrenaline rush of the UEFA Club Competitions to the revamped Youth Intake screen that provides insights into budding talents, FM23 Mobile captures the essence of football management. Including Team Talks allows for a more intimate interaction with players, giving timely boosts to their morale.
The challenge isn't just about winning matches but crafting a legacy. By moulding young players into superstars, negotiating shrewd transfers, and carving out a distinct managerial identity, players have a comprehensive and immersive journey. With FM23 Mobile, you aren't just playing a game; you're scripting soccer history.
11. Korilakkuma Tower Defense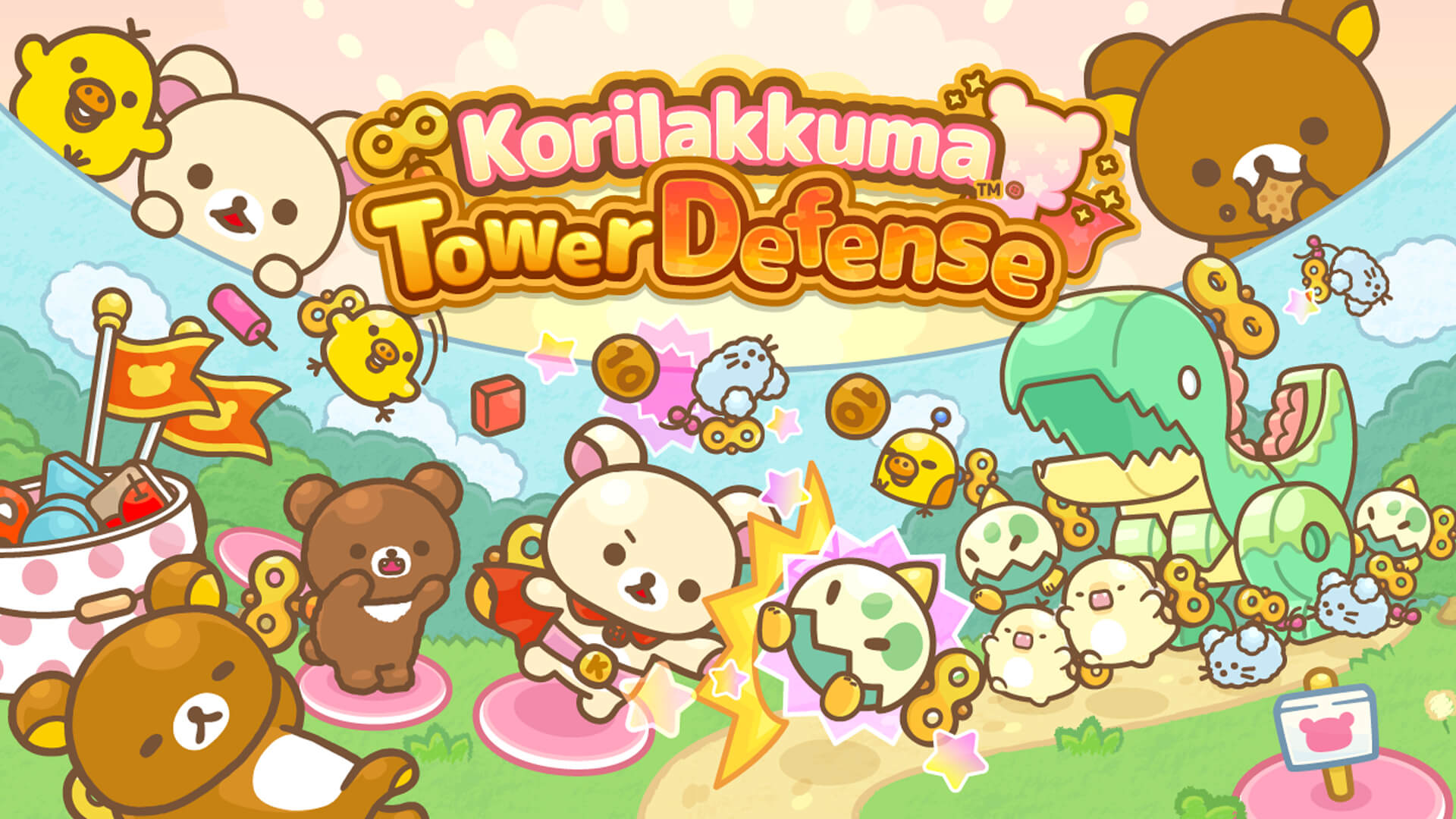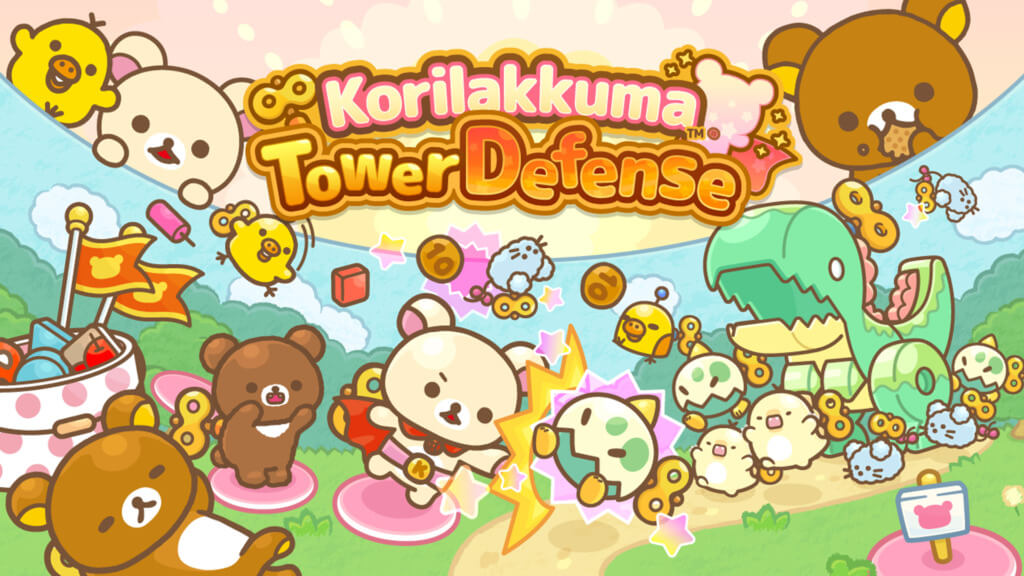 Rilakkuma and friends have been transformed into wind-up figures in a vibrant world of toys, immersing players in a captivating tower defence journey. Here, strategy takes a twist with cuteness. The serene toyland is under siege by the mischievous Kiiroitori Troop, and it's your job to align your toy allies and fend off the invasion. The game does more than challenge your tactical prowess; it also feeds the collector in you. Gathering toys, incredibly familiar faces like Rilakkuma, becomes a delightful sub-quest, pushing you to strive for the complete set.
12. Honkai: Star Rail
With more than 10 million pre-registrations, Honkai: Star Rail has soared to astronomical popularity. This HoYoverse space fantasy RPG, a sequel to the highly regarded Honkai series, lets you traverse a limitless universe, uncovering tales of friendship, betrayal, and adventure. Each stop aboard the Astral Express reveals a unique glimpse into the galaxy, from frozen planets to bustling space stations. What makes it particularly immersive is the blend of exceptional storytelling, next-gen cinematics, and a rich score by HOYO-MiX. Whether you're battling through a randomised maze or navigating the overarching narrative, it's clear: every choice counts.
13. Mario Kart Tour
Mario Kart Tour isn't merely a game; it's an experience. Racing around globally-inspired tracks, from Tokyo's winding roads to Paris's picturesque sights, you'll compete against players worldwide. But it's not just about speed; strategy plays an essential role. Utilising power-ups, navigating through unique challenges like "Vs. Mega Bowser," and capitalising on the Frenzy mode's chaos makes every race unpredictable. Collecting drivers, karts, badges, and even forming teams gives depth to this racing spectacle, ensuring hours of nail-biting competition and fun.
14. Brave Nine – Tactical RPG
Set in a gripping fantasy realm, Brave Nine immerses players into the tales of the Templars, specifically, 'Lain' and 'Kubera', while unravelling the mystery of The Day of the Eclipse. Strategy and patience become paramount as you collect over 1400 stages of unique units, face off against global players, and ascend the leaderboard. Beyond battling, the storyline, presented in episodic chapters, is deep and engaging. Whether you're taking on the Evil Castle's challenges, exploring new episodes, or forging alliances in guilds, the game promises never-ending intrigue and excitement.
15. Guardian Tales
A reminiscent trip back to the days of classic adventure games, Guardian Tales takes players on a whirlwind tour through Canterbury. This world, riddled with chaos from the Invaders' assault, beckons the Legendary Guardian to be its saviour. From puzzle-solving quests that evoke a sense of nostalgia, where lifting boulders or throwing bombs reveals hidden treasures, to intense PVP battles, the game guarantees an adrenaline rush. The collection of over 50 heroes and 100 unique weapons adds an extra layer of strategy, ensuring that the gaming experience remains fresh and intriguing.
16. Arknights
The post-apocalyptic world of Arknights introduces players to Rhodes Island, a pharmaceutical giant standing tall against a fatal infection and its consequent chaos. With a splendid blend of RPG elements wrapped in anime aesthetics, players are tasked to recruit and train operators, defining the destiny of Rhodes Island. The Base construction system invites players to design their stronghold, while the strategy-driven gameplay ensures every move counts.
17. Defense Derby
A fresh twist on the familiar tower defence genre, Defense Derby thrills with its Betting Royale. Here, players are thrust into intense 4-player PvP scenarios where strategy is paramount. It's a continuous learning curve from selecting units using Derby Chips to implementing the 3X3 BINGO deployment strategy. The game further entices with its PvE modes, offering varied challenges and rewards, ensuring players remain engaged and entertained.
18. Blade&Soul Revolution
MMORPG enthusiasts have been mesmerised by the expansive world of Blade&Soul Revolution. With its roots in the classic PC game, the mobile version captures the essence of martial arts. From skill combinations reminiscent of traditional fighting games to the grand Faction Wars, where up to 500 players can clash in real time, it offers an unmatched MMO experience. The narrative, closely following the original's tale of vengeance, is presented through over 150 cinematic sequences, making it a visual treat.
19. Chronicle of Infinity
In a futuristic world where humanity grapples with conspiracies and wars, Chronicle of Infinity stands out. Teaming up with Major Motoko Kusanagi and the Section 9 team, players defend Astropolis City, diving deep into its secrets. The ARPG redefines industry standards with its visuals and combat. From 150-player PVP battles to dynamic sandbox worlds where every decision influences the gameplay, it's an all-encompassing experience.
20. Dynasty Heroes
Dynasty Heroes, a captivating tactical RPG mobile title, invites players on a journey through the nostalgic tales of Samkok. As a participant in this adventure, you'll have the chance to rewrite the Samkok legacy by identifying, recruiting, and harnessing the power of over 140+ heroes from myriad kingdoms. These heroes, once unified, can be trained to unleash magnificent combo skills, creating an invincible force.
The game promises an unparalleled RPG experience, offering players a gripping main storyline alongside the biographies of legendary heroes, presenting the rich history of Samkok at your fingertips. Tactical gameplay is central to the Dynasty Heroes experience, pushing players to master the art of strategy across the three kingdoms, employing various hero formations to unlock unique and potent combos.