Communication between teams and team members is essential for any business. Communication can be done through private chat or phone calls, but some touch points about projects should be discussed in a way that is visible to others as well. You will definitely see better collaboration and increased productivity levels if you facilitate this. Especially for bigger companies where many teams have to collaborate, you need to make sure you give them the means to do so, or you might have issues with missed deadlines and bottlenecks. Let's explore the best communication tools you need to boost your team performance.
Why are business communication tools important?
There are three main reasons why communication tools are so essential:
Builds culture — Especially now when fully remote or hybrid working models are very popular, providing the means for your employees to connect is crucial. Indeed the primary purpose will be to exchange work information. Still, the occasional small talks that can be done over a cup of coffee can now be done over a video chat, and people can build stronger personal connections.
Increased productivity — If you have a clear vision of your projects and tasks is much easier to keep track of the deadlines that should be respected. Also, if you need the involvement of another team member or team, you will have an easier way to check their progress and plan better your part of the work. Having a way to check your tasks and all the requirements to complete them shows a great productivity increase.
Facilitates collaboration — When all of your employees use a standardized set of tools is much easier for people from different departments to collaborate. Otherwise, each team might be using a separate tool, and others perhaps won't have access to it and won't know the project's stage and when they need to get involved. But if you give your people a tool where they can all track their work progress, this will take your teams' collaboration to another level.
Some communication tools you should try
1. Asana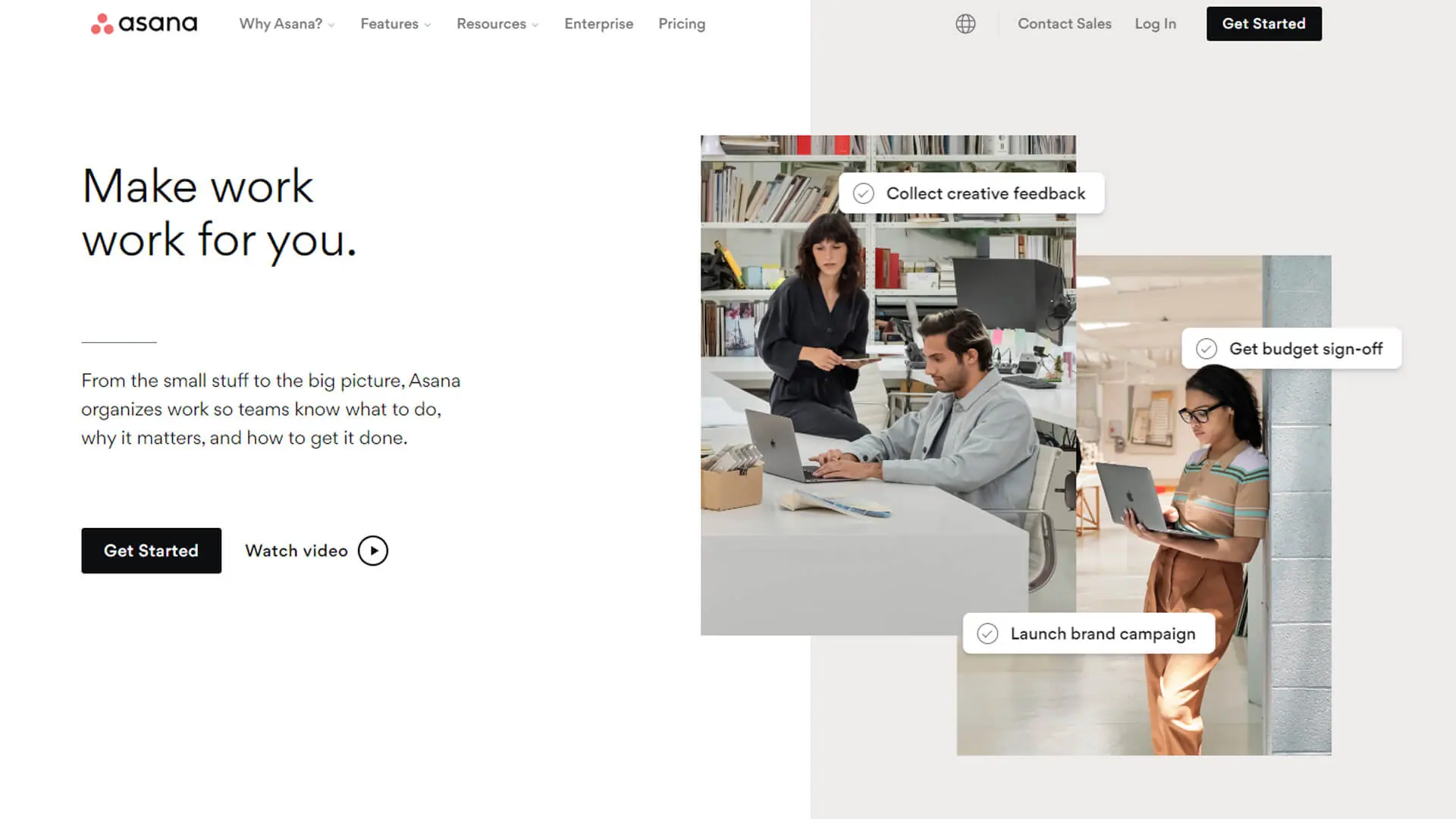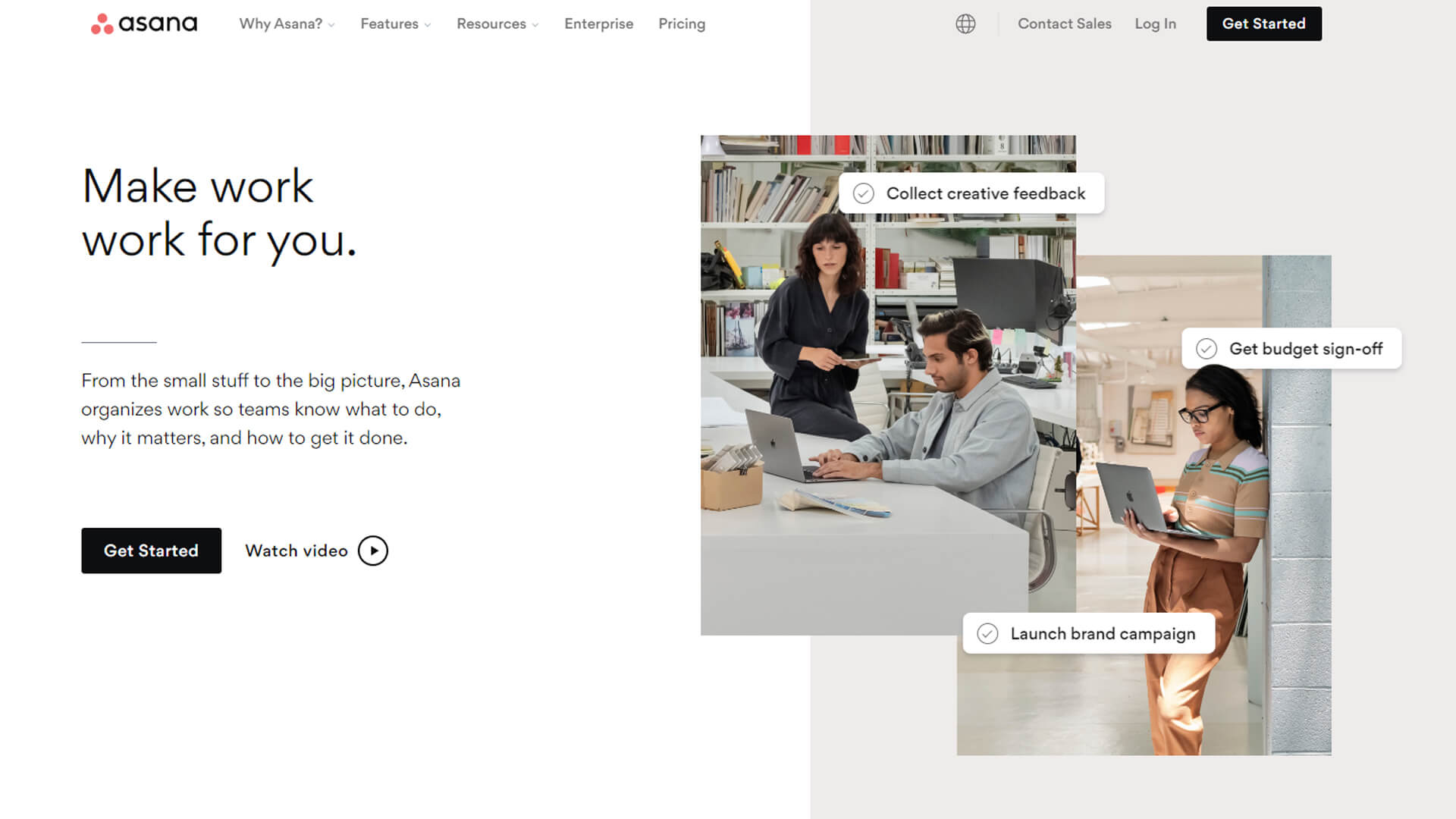 Asana is a fantastic project management tool that can facilitate collaboration enormously. It is easily scalable and makes it perfect for small and big companies. You can set it up to look just like you want it and use it for different purposes like content calendar, tasks manager, vacation tracker, and anything else you can think about. You can set up different working spaces and boards and ensure everyone has access to everything they need to do their job. Even if your team works with various models like kanban, sprints, and task lists, you can create boards that will suit their needs. Asana's user management options are terrific, and you can assign the appropriate permissions to everyone in your organization. You can even make automated workflows that can save you some time for project management. 
2. Slack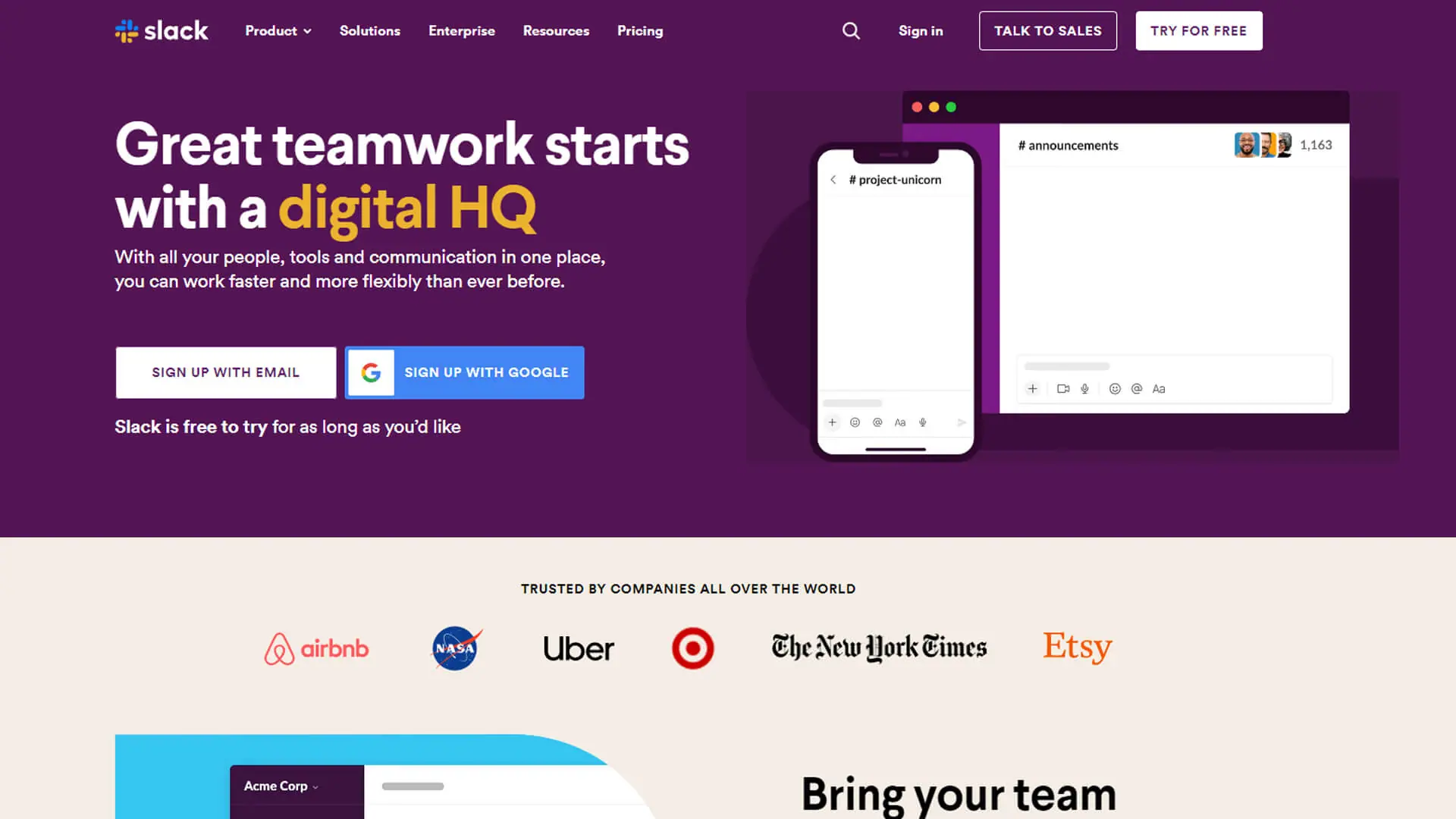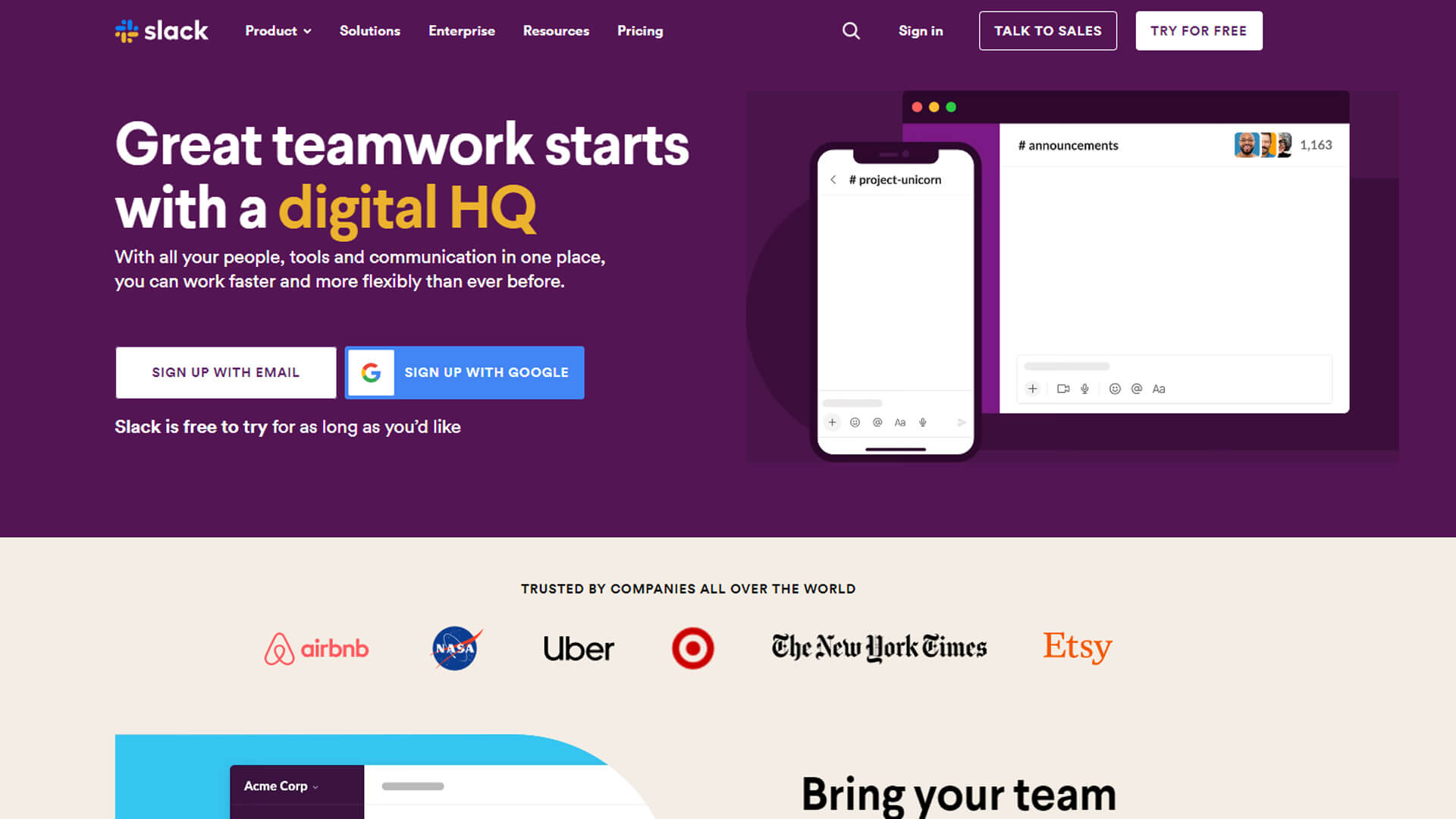 Slack is already so popular that you probably use it in your organization. People need a place to exchange messages to stay connected, and Slack is the perfect place. This is more than a simple chat tool since it allows you to create different private and public channels and add people to each of them according to their roles. Different automated messaging flows can also be set up to make communication even easier. What is great about this tool is the massive number of integrations with many other useful solutions like calendars, project management tools, entertainment solutions, etc. 
3. Zoom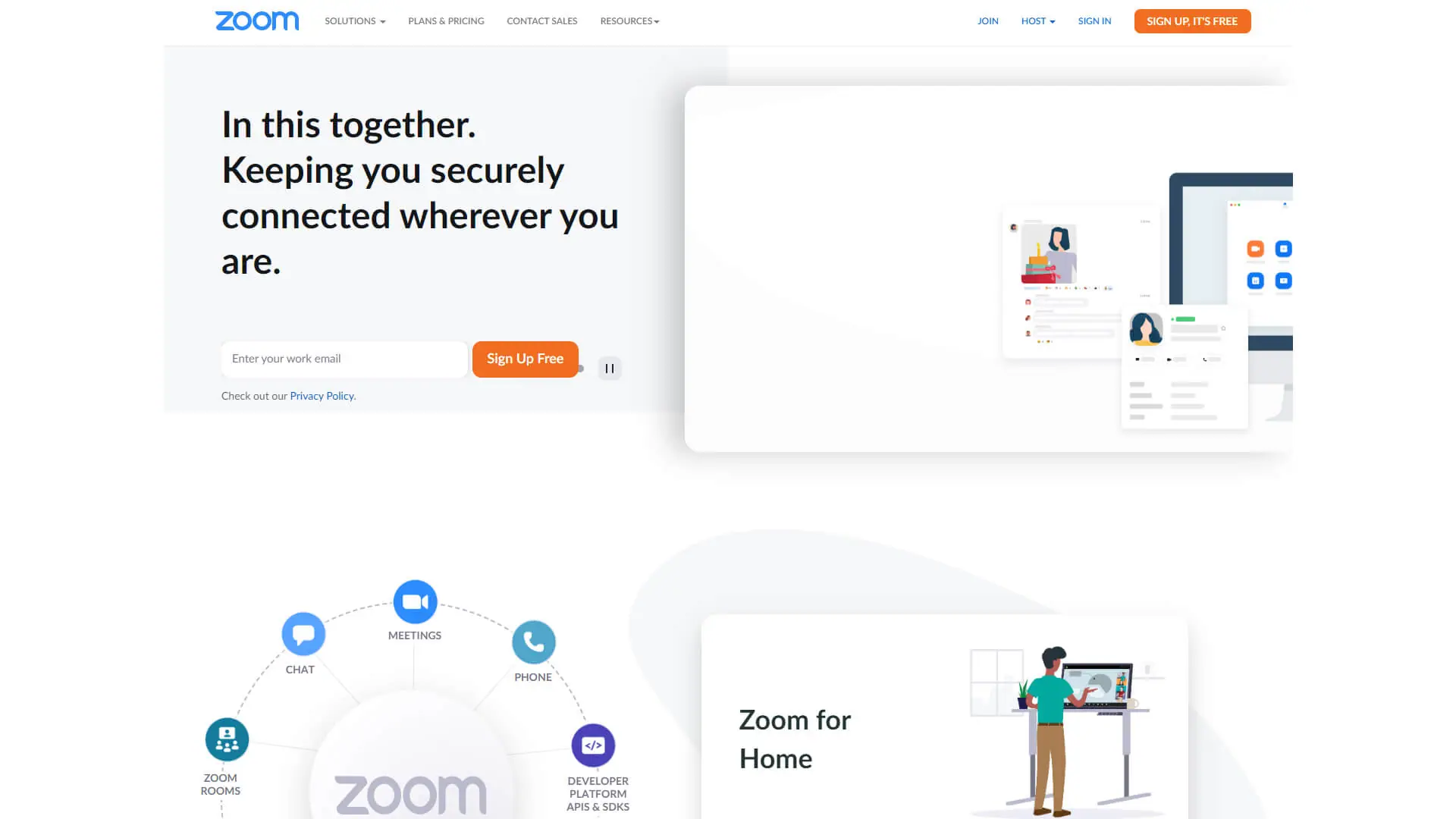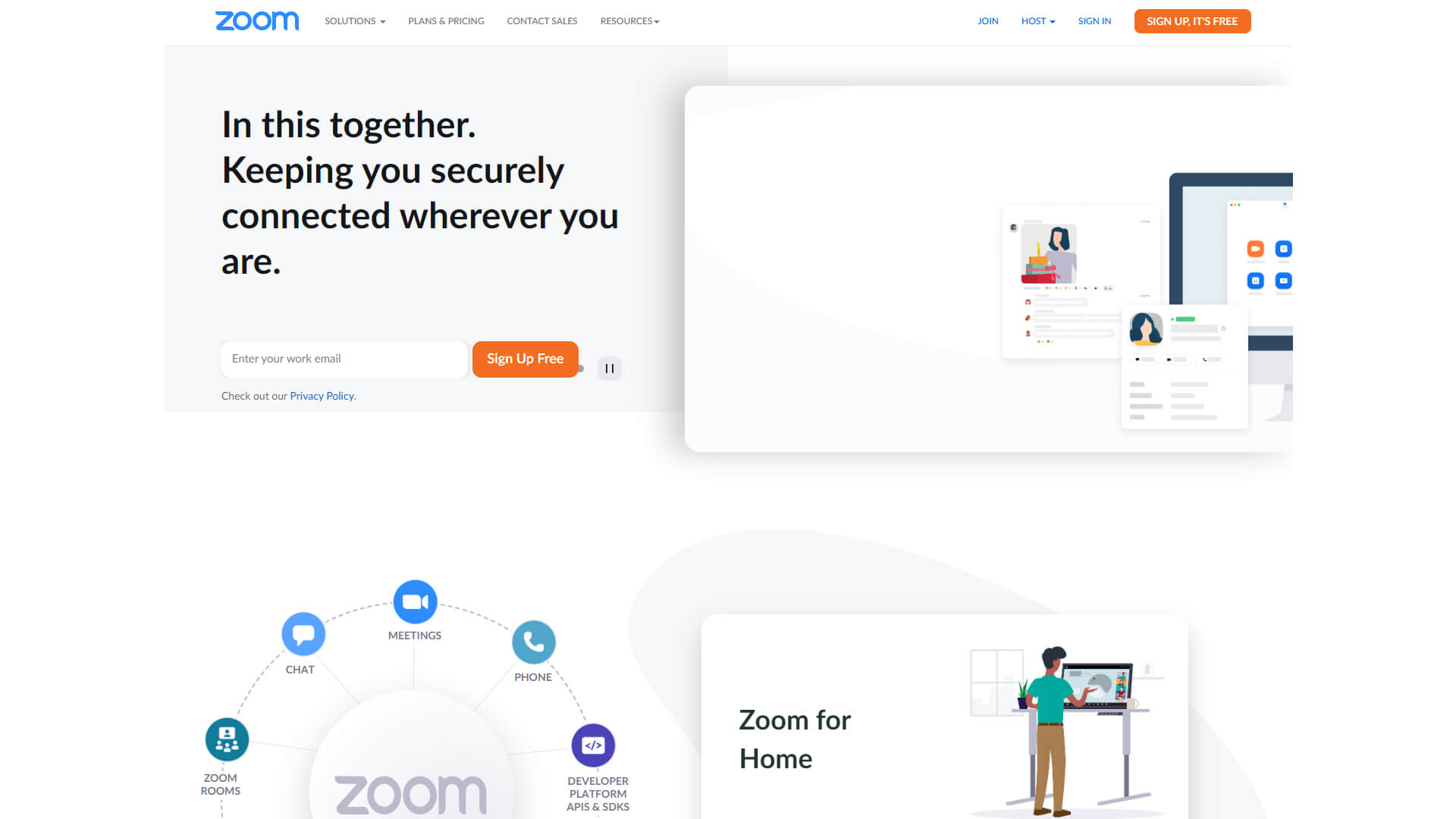 We have the chat part covered, and now we need something to take care of video calls and conferences. Zoom is a perfect choice. You would say that Slack has such an option as well, or Zoom has a chat, and why not stick only to one of them — well, let's say that both tools are good for particular tasks. Zoom is a perfect option for organizing video calls on a corporate level or for particular teams. People can also use it for daily catch-up meetings or quick video coffee breaks. You can make it your default meeting tool, and invitation will be automatically added to all of your event invitations, which is very convenient.
4. Teamwork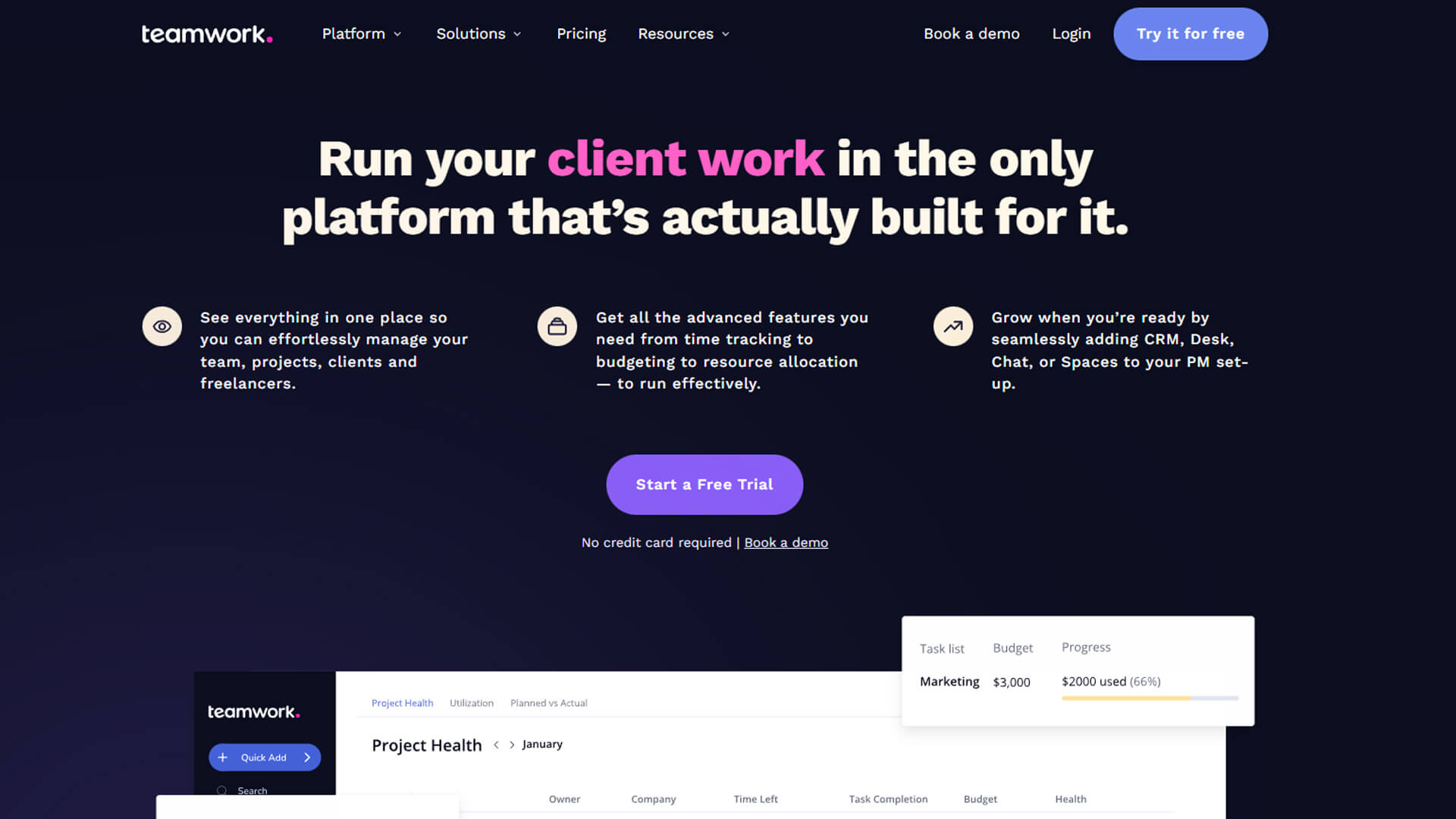 Teamwork is something like a hybrid between Asana and Slack, but it is excellent for tracking granular projects in more detail. It is perfect for developer teams where your people split their time working on different features. They can log how much time they spend on each and add notes about the progress. It is also perfect for creating time estimates and road maps since you can always check how much time has been spent on a similar task in the past and estimate how much time you will need every time for it. 
5. G Suite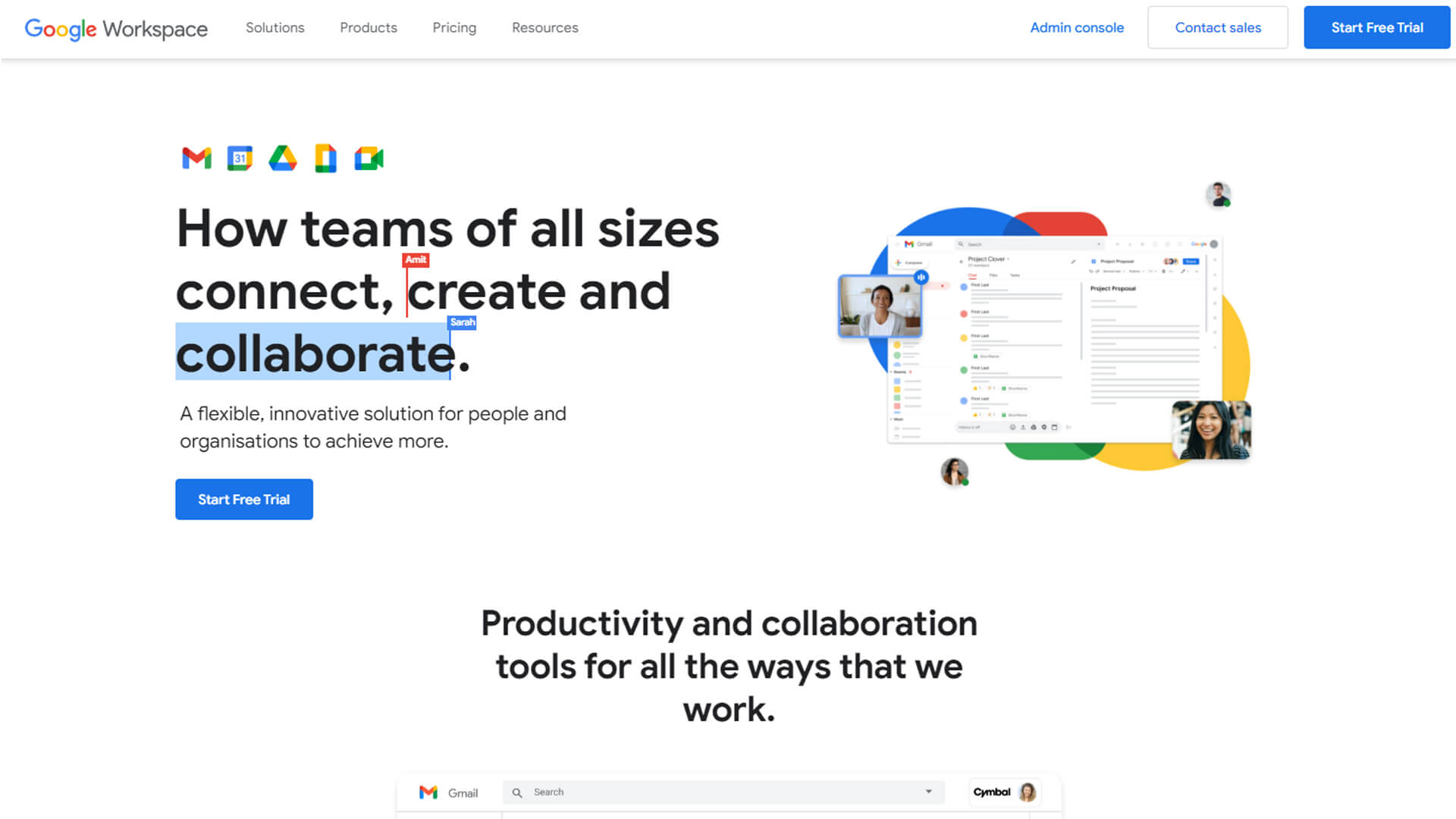 Collaboration on different documents is vital for teams that work on other parts of each project. For example, content marketing and design should be able to work on the same document to create a draft for a white paper. G Suite is perfect for that because you can create shared drives or documents. Sharing tables with data to show results to your managers where they can comment and mention people when clarification is needed is just one of the many things you can do with this solution.
6. Krisp.ai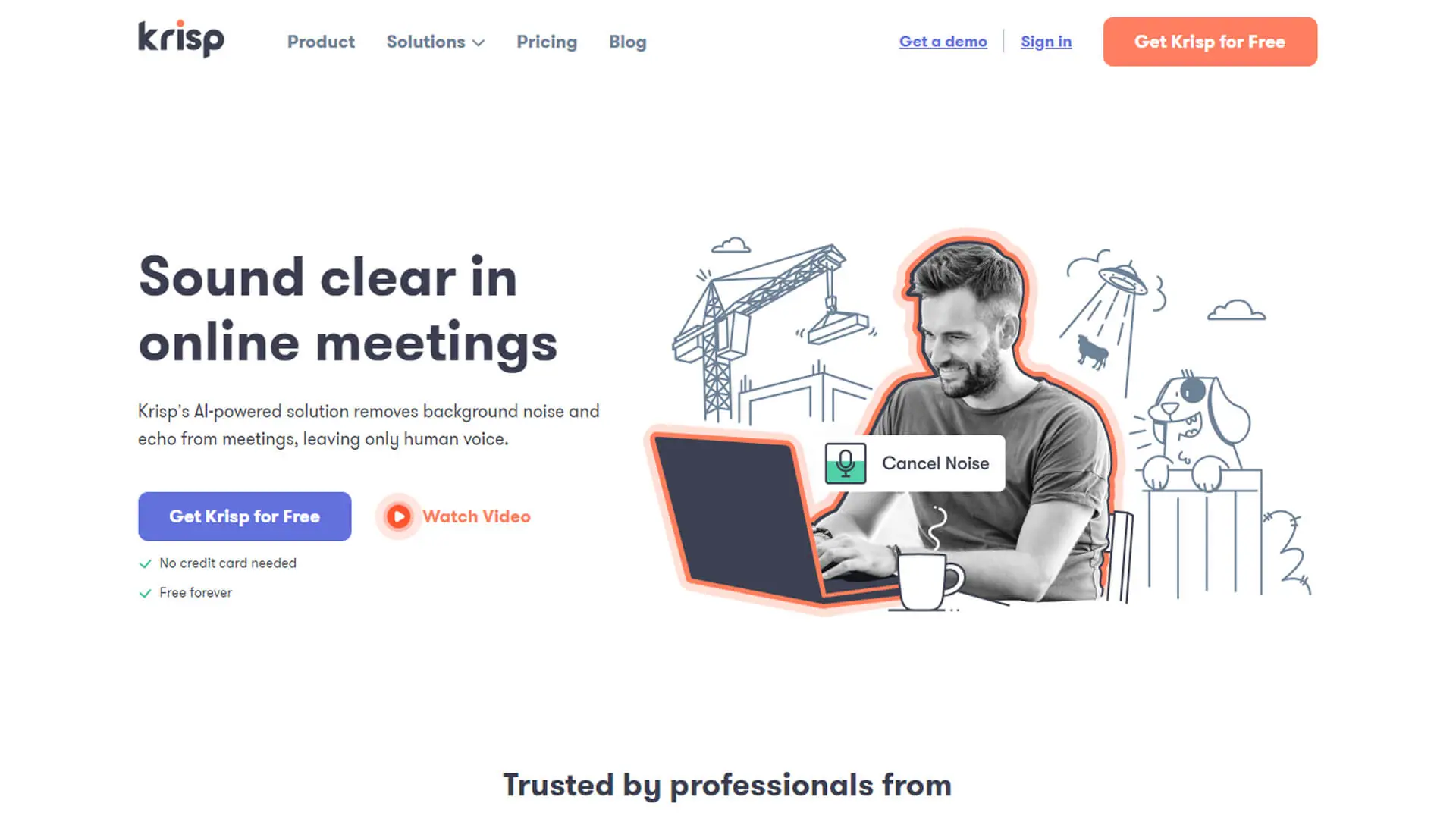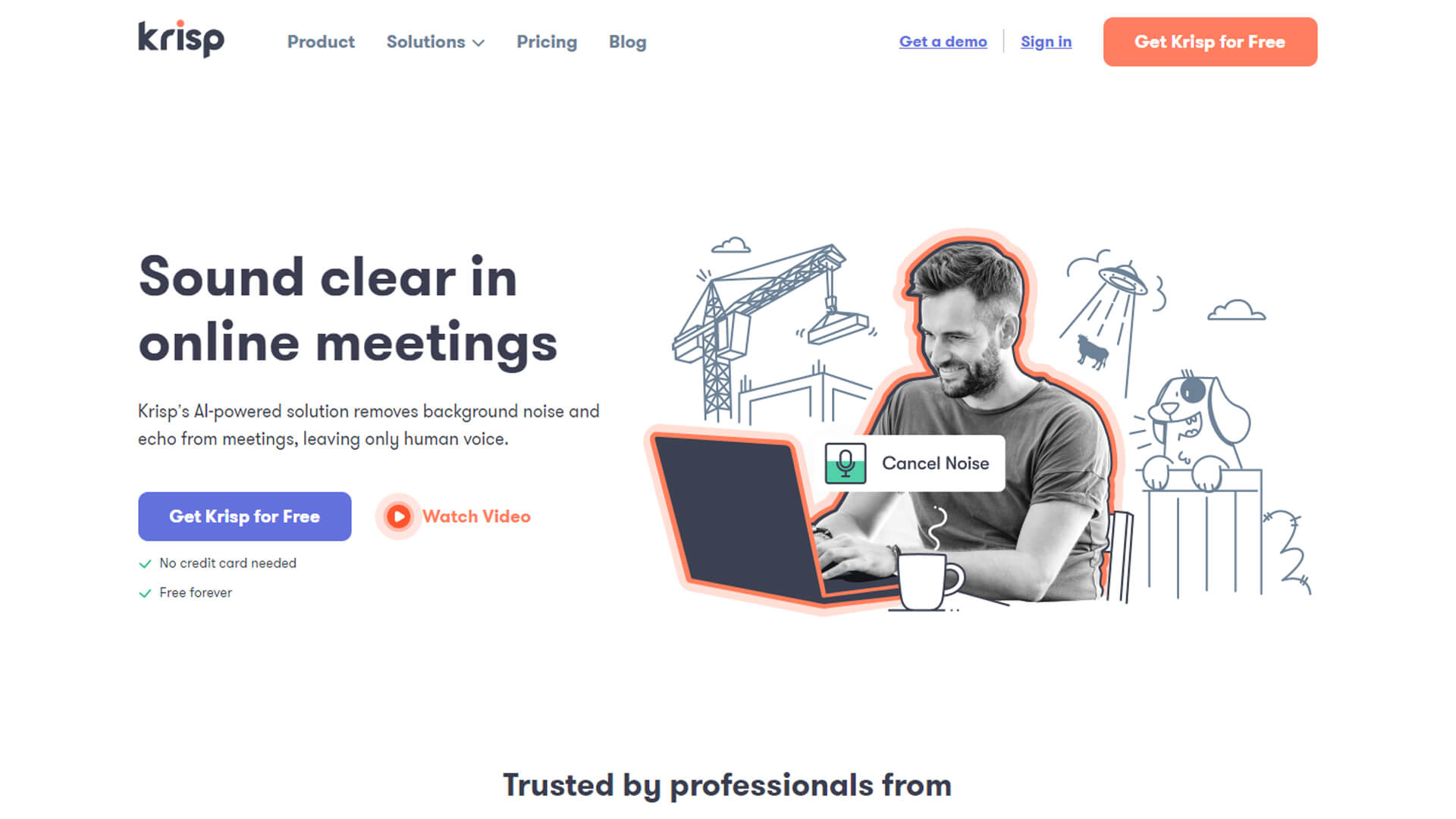 With remote work is hard to ignore all of the background noises sometimes when you are on a call. What if your kids are on vacation and are running around while you have a Zoom call? This can disturb all of the other participants. Indeed you can mute yourself, but what bout the moments you need to speak? Then Krisp.ai is the perfect solution to facilitate communication without any background noise or an acoustic echo. It integrates easier will any conferencing and communication tool. It can also be used for recording tools, so you make sure you have crisp, clear audio for your education webinars or live conferences that you will turn into on-demand ones.
7. Dialpad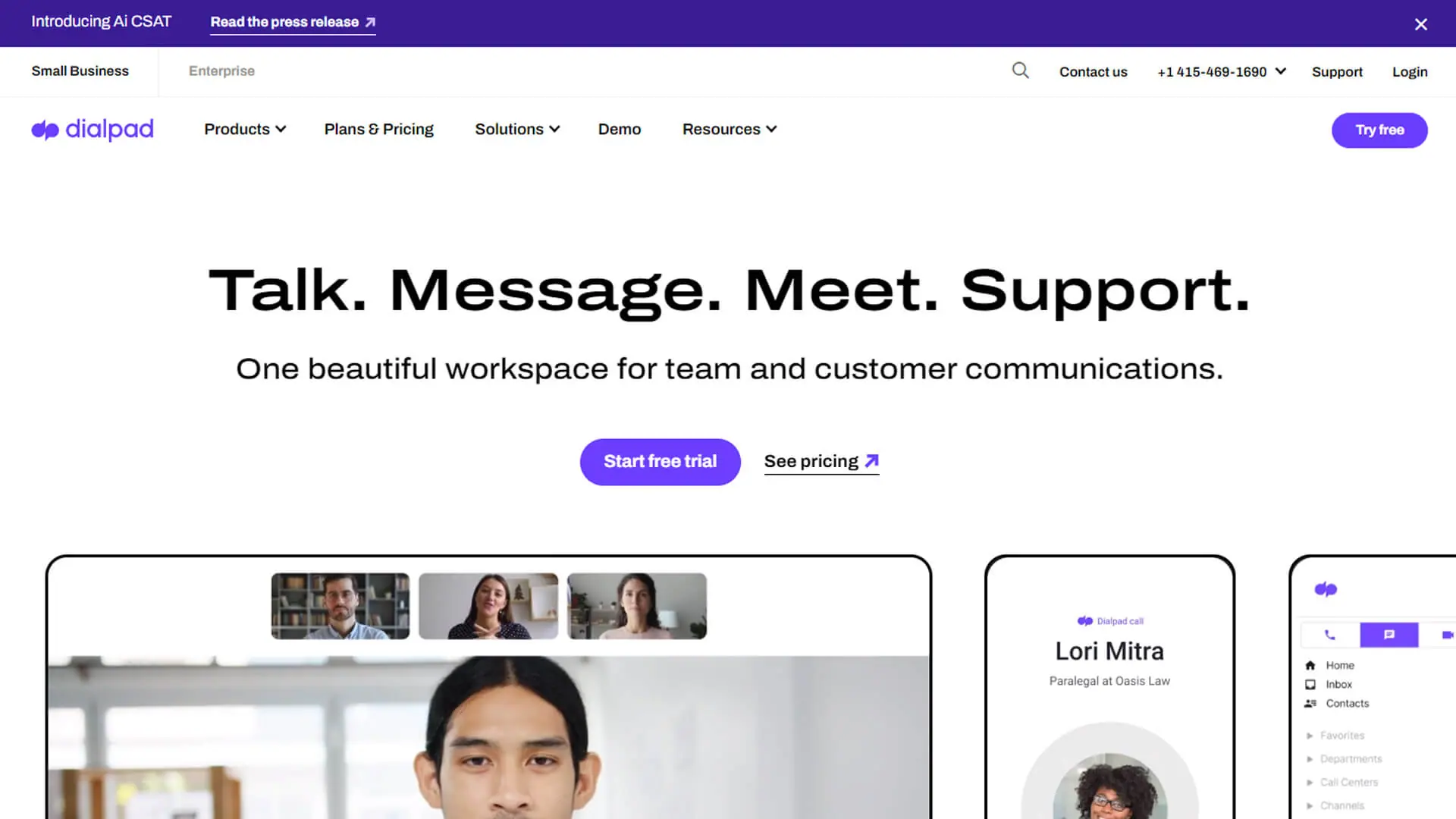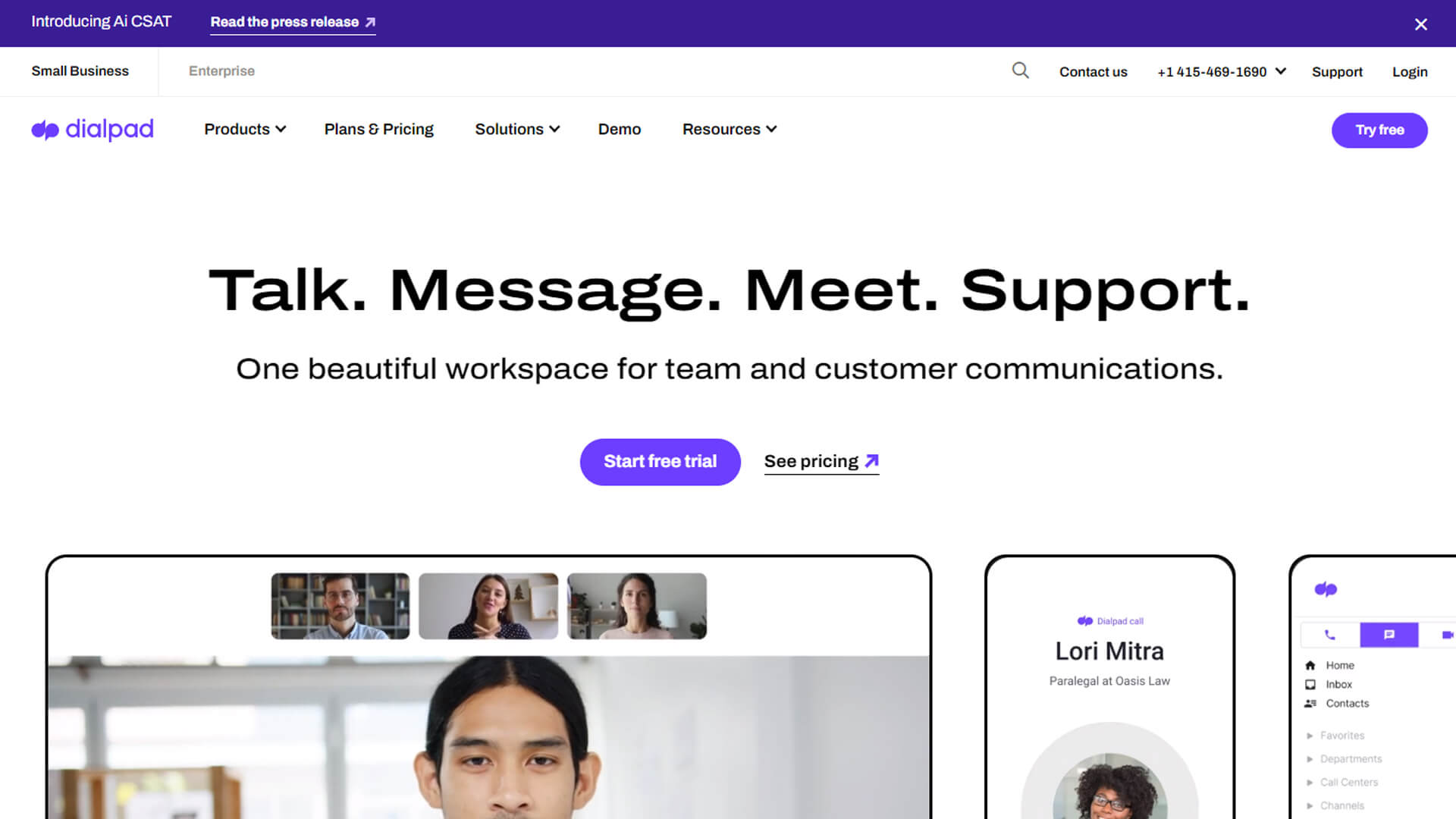 Dialpad is another option for a video conferencing, phone, and chat solution that distributed teams can use. It is a bit different than Zoom, and maybe the interface makes it look cool if you also use it for video calls with clients. The included AI is perfect for such calls since it can even do sentiment analysis, take notes automatically, and send a transcription after the call. Like that, you can cover a client's questions and concerns after a call in a follow-up email. 
8. Confluence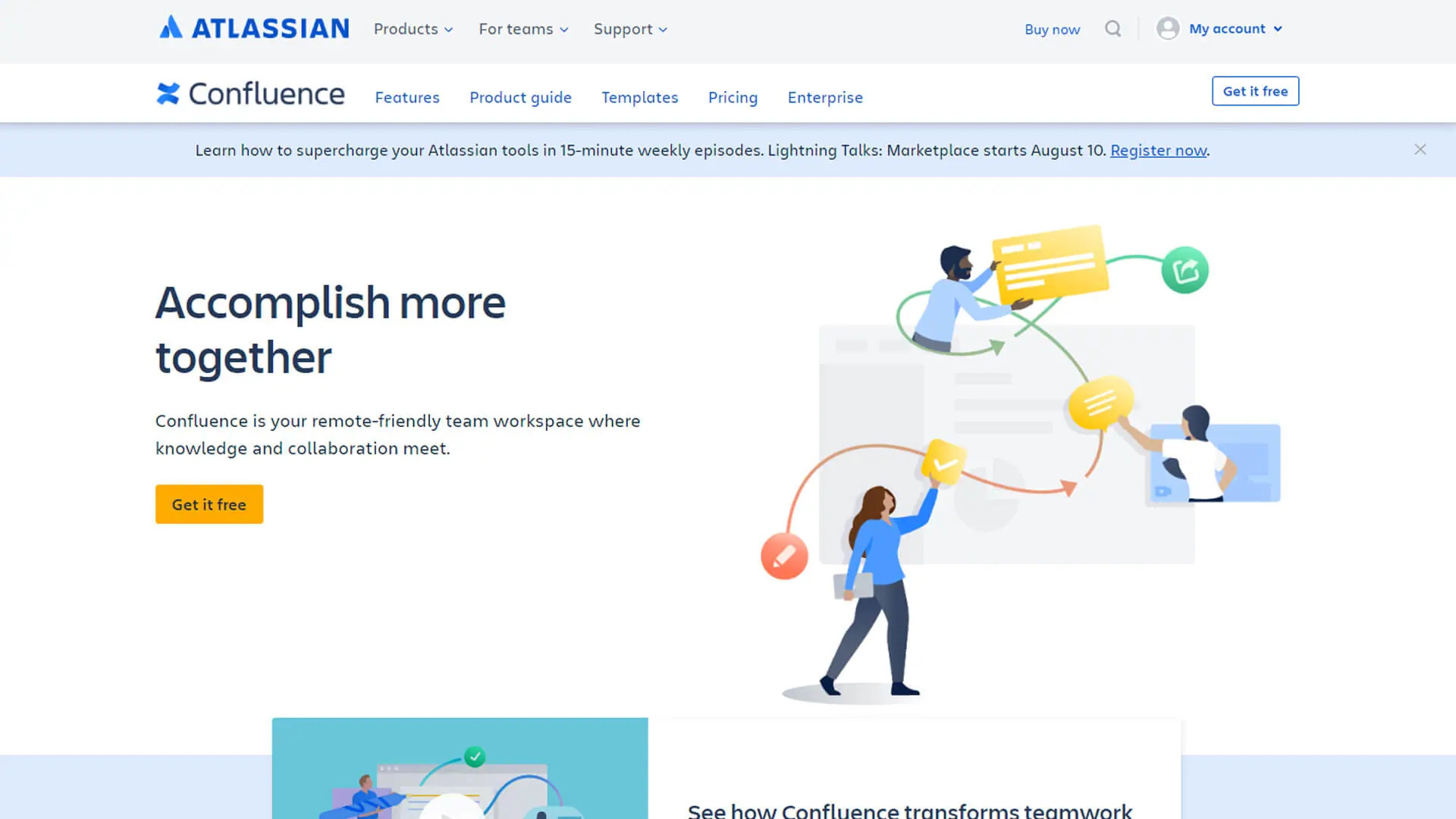 To keep your internal documents structured and share the right permissions with the right people, you can use Confluence. This is something like a Wiki page that you can use to store all kinds of important guidelines and documents that should be for internal use only. It can also be used as a project management tool or a whiteboard where everyone can just leave ideas and brainstorm on specific tasks. You can create different working spaces for each team where they can add documents vital to them. 
9. SendinBlue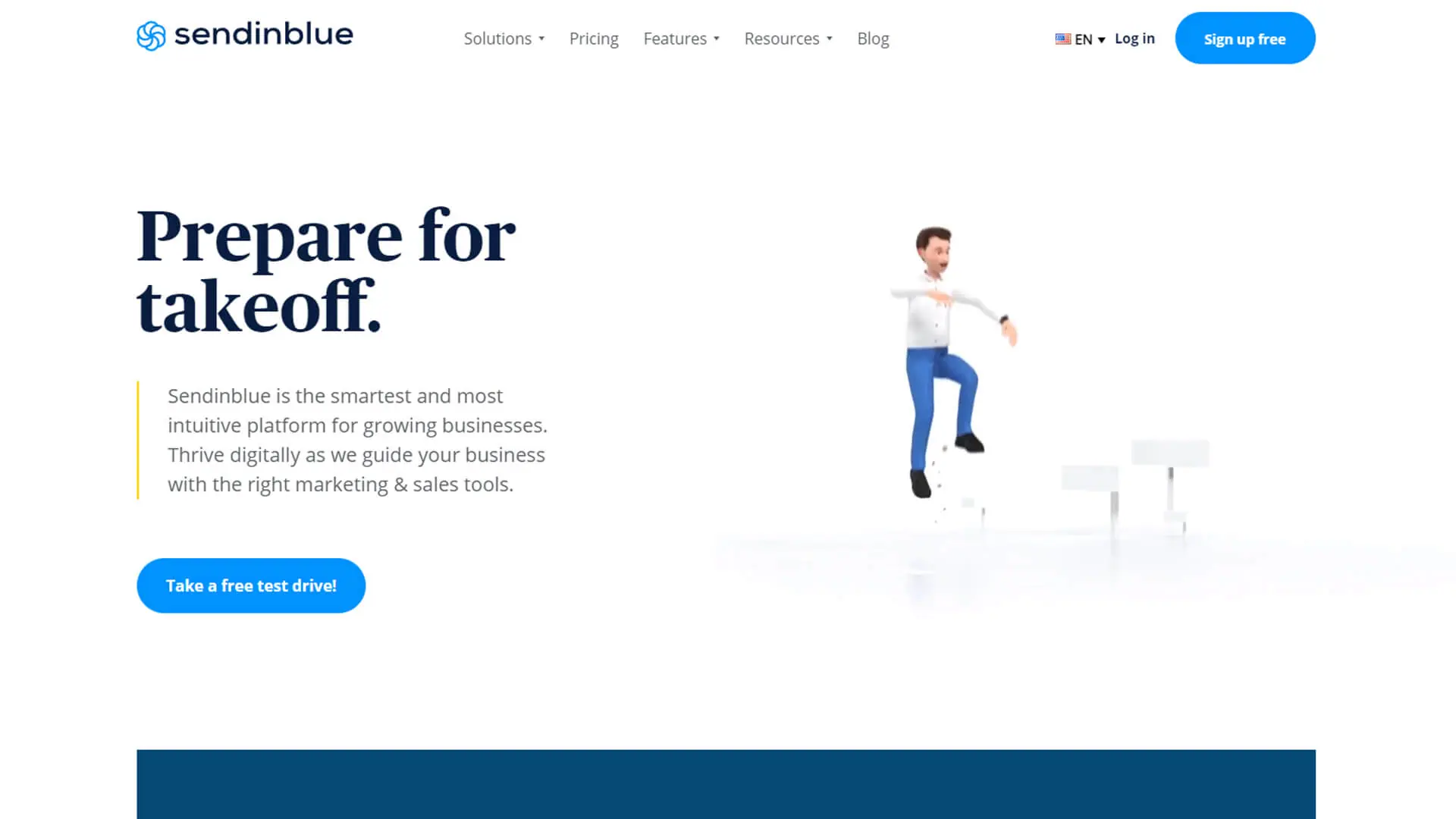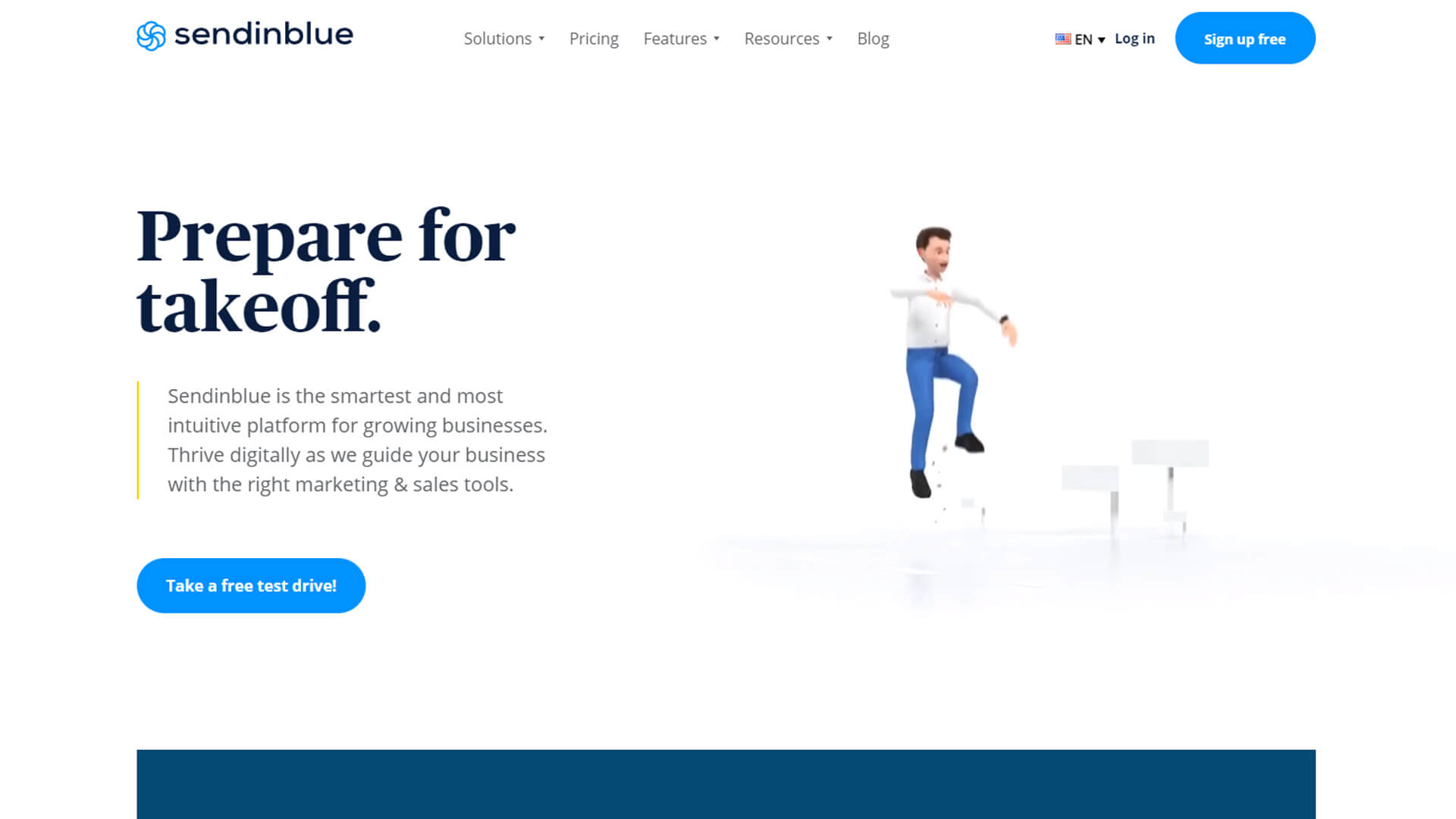 This tool is not so much for internal communication; however, it simplifies collaboration when you need to create email flows for your clients. SendinBlue allows you to work together. For example, content marketing can put the text, and then the design team can do their magic. Then analysts can check the results and decide which workflows might have to be improved and how. You can again set the right permissions for the appropriate roles in your team.
10. OfficeVibe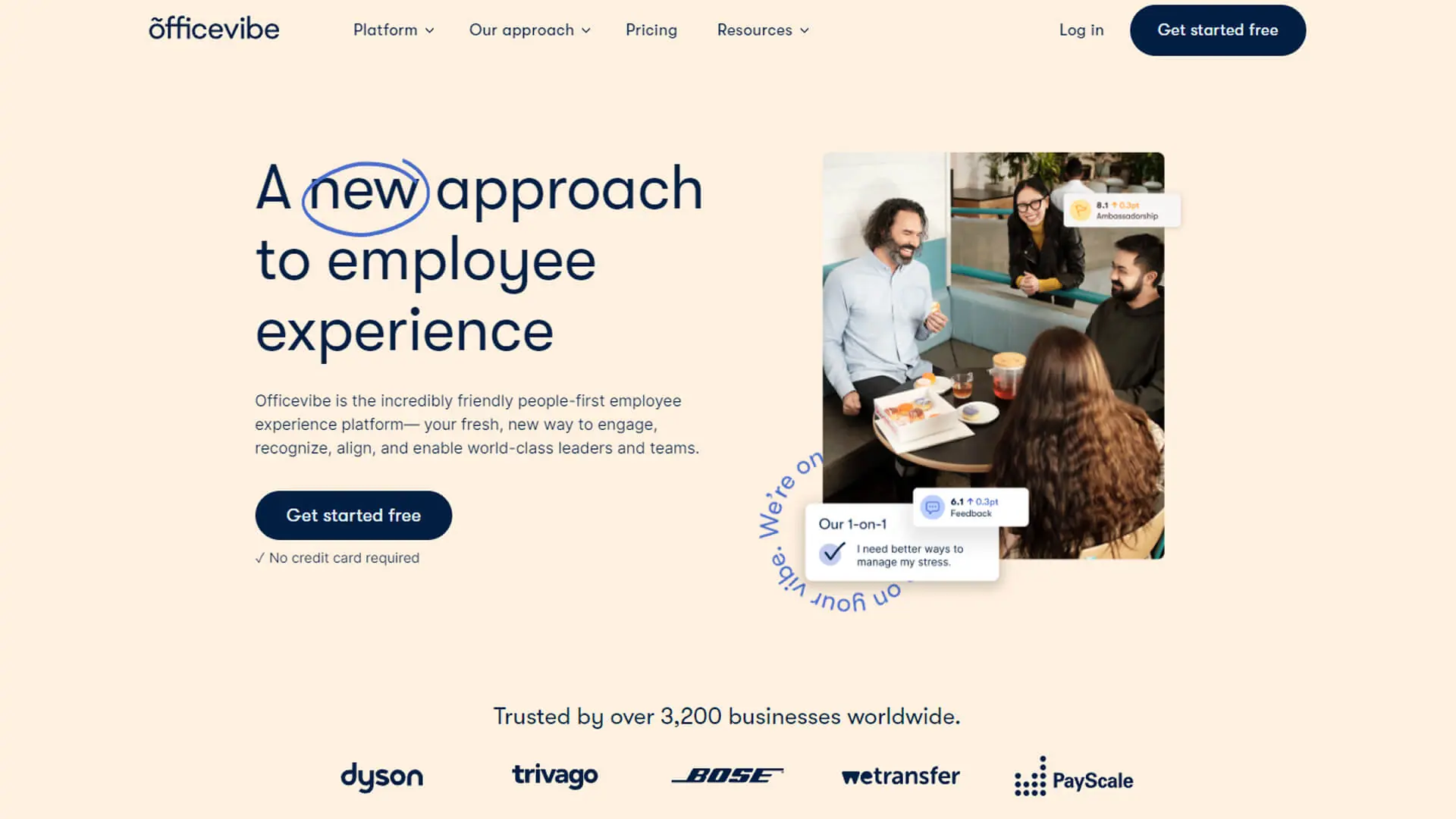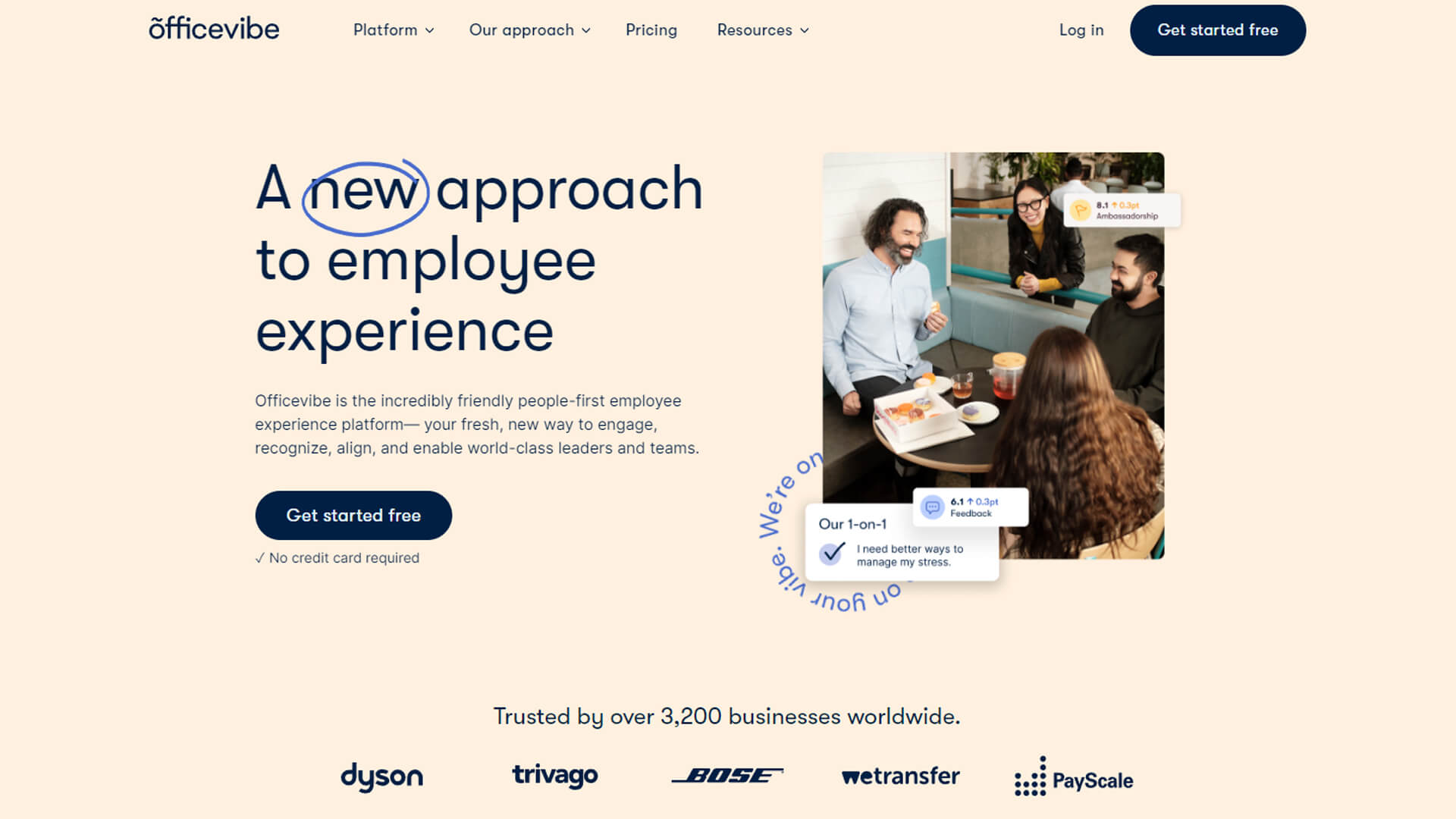 Communication between teams is essential, but you should also give your employees a way to communicate with you as a manager. OfficeVibe is a great way to do it because you can use it to measure employee engagement and satisfaction. You can create surveys and ask people about different topics like a working model, business culture, team events, etc. Like this, you will better understand your team and what can be improved and how. Also, your employees will know that their voice is important to you and appreciate it. 
11. Yammer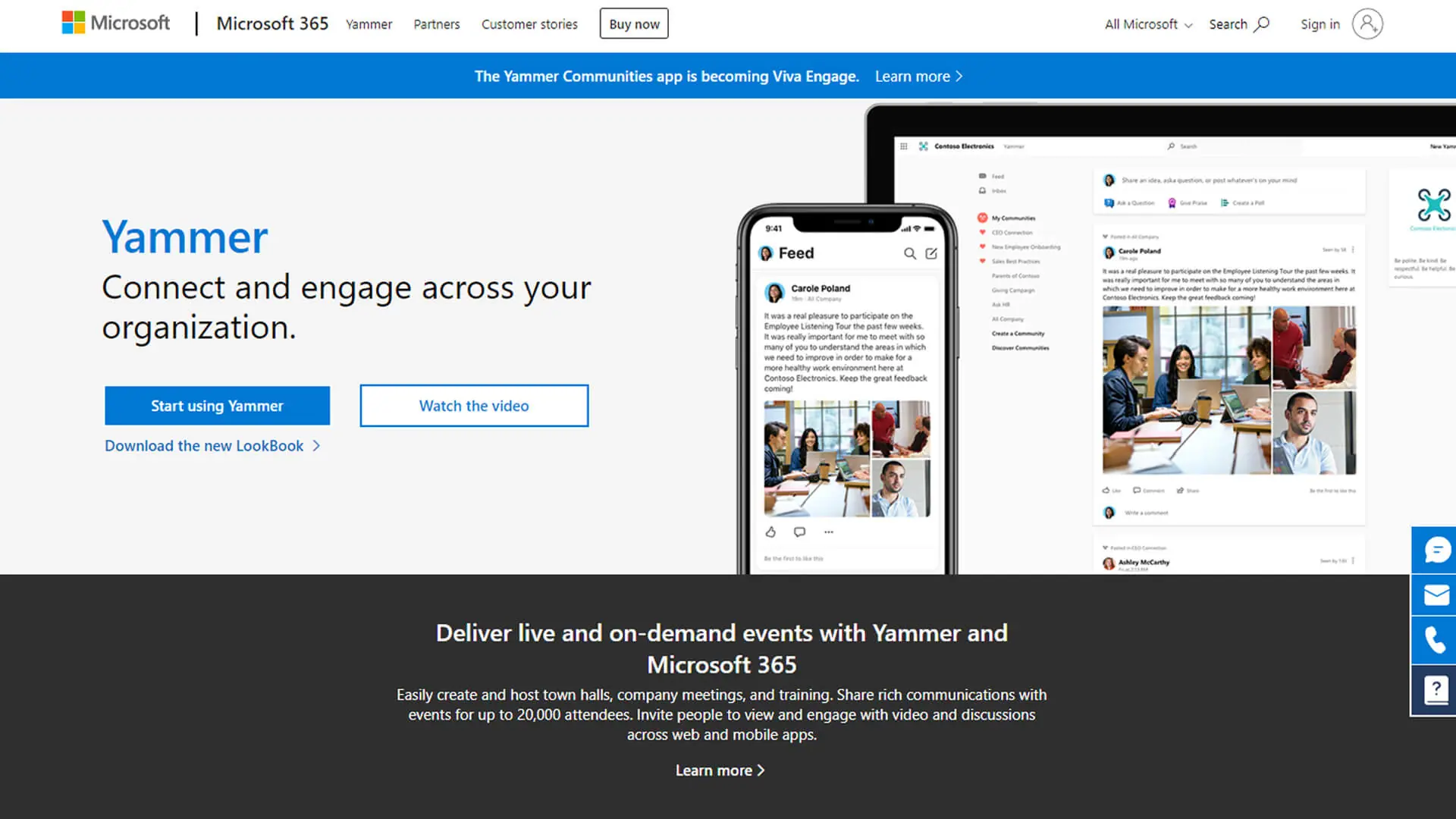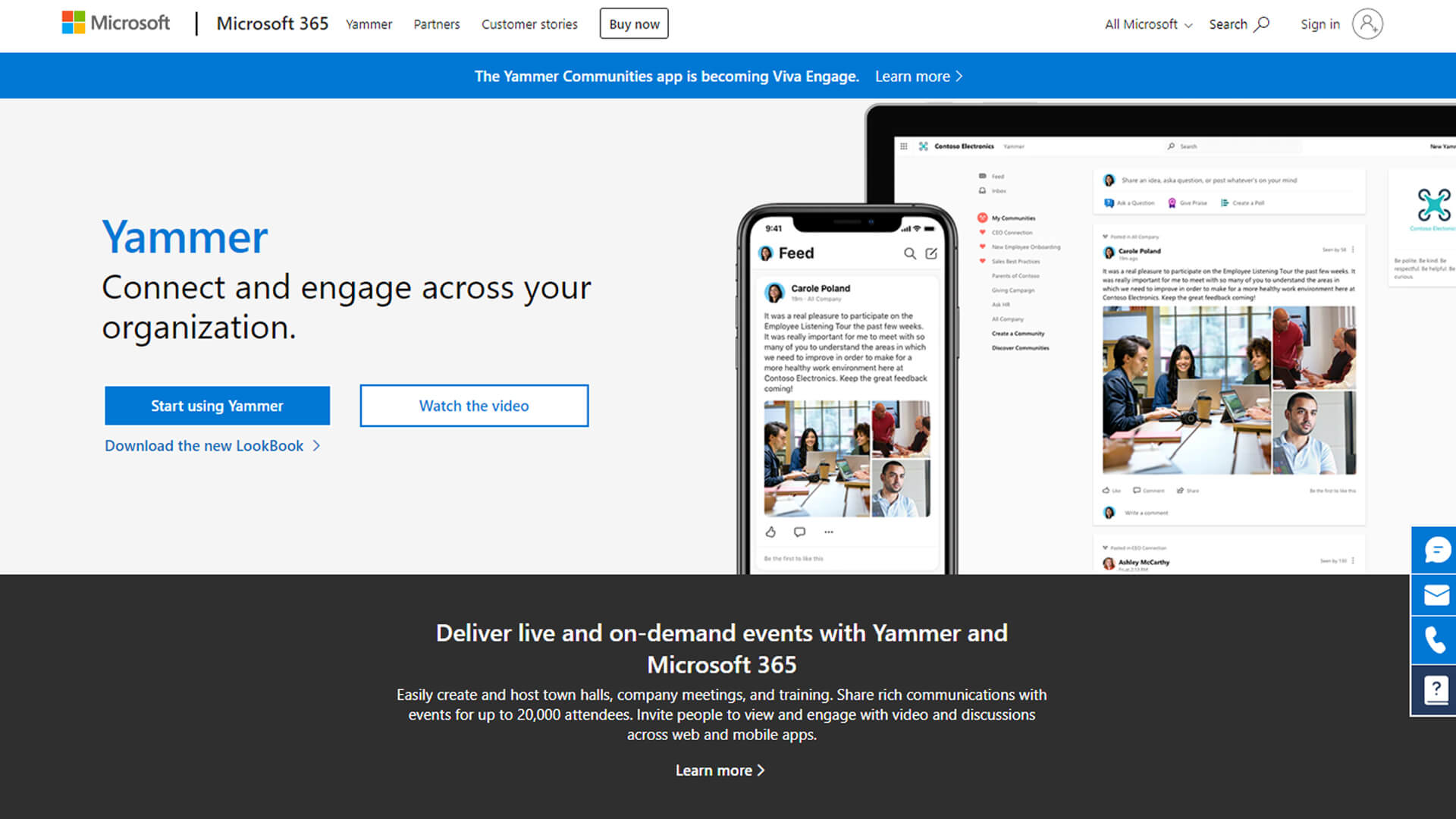 Yammer is an internal social network where people can share more about themselves, not only work-related things. However, you can also use it to communicate and make decisions better and faster. Different groups can be created, and they can be work-focused or interested-focused so people can first collaborate better and build personal connections with each other. Since it is an enterprise social media tool, you can ensure everything is secure and well organized.