ASUS today announces the ASUS ExpertBook B7 Flip (B7402), an enterprise-level, 5G-enabled premium laptop that's designed to accelerate business. Productivity on the go is easier than ever with a lightning-fast data connection that also doubles as a personal secure network, allowing everyone to work unbounded. The 360°-flippable design also eliminates traditional limits to provide immersive work environments for all business needs – so the ASUS ExpertBook B7 Flip (B7402) is primed to help every organisation accelerate productivity, growth and success.
Faster speeds, safer connections
The ASUS ExpertBook B7 Flip (B7402) supports 5G cellular data networks, enabling faster speeds and safer connections anywhere that work needs to be done. The increased bandwidth also means data-intensive activities — such as conference calls — can enjoy higher quality with fewer interruptions.
The ability to connect to 5G networks minimises the need to rely on public WiFi hotspots, thus increasing on-the-go security. But ExpertBook B7 Flip does also includes the latest WiFi 6 technology, enhanced with ASUS WiFi Master Premium, for the fastest and most reliable WiFi connections anywhere. There's also the latest Bluetooth 5.2 for energy-efficient connections to favorite devices.
Effortless productivity and performance
The ASUS ExpertBook B7 Flip (B7402) is built for effortless on-the-go productivity. It is powered by up to an 11th Gen Intel Core i7 processor with up to 16 GB of RAM and Intel Iris Xe graphics for quick and responsive all-round performance. An up to 1 TB PCIe SSD ensures no-wait storage performance, while the Intel WiFi 6 delivers gigabit-class speeds for faster large-file transfers and a smoother cloud-computing experience. It also delivers up to 12 hours of battery life, ensuring there's enough juice to get through a full working day — and beyond.
Maximum freedom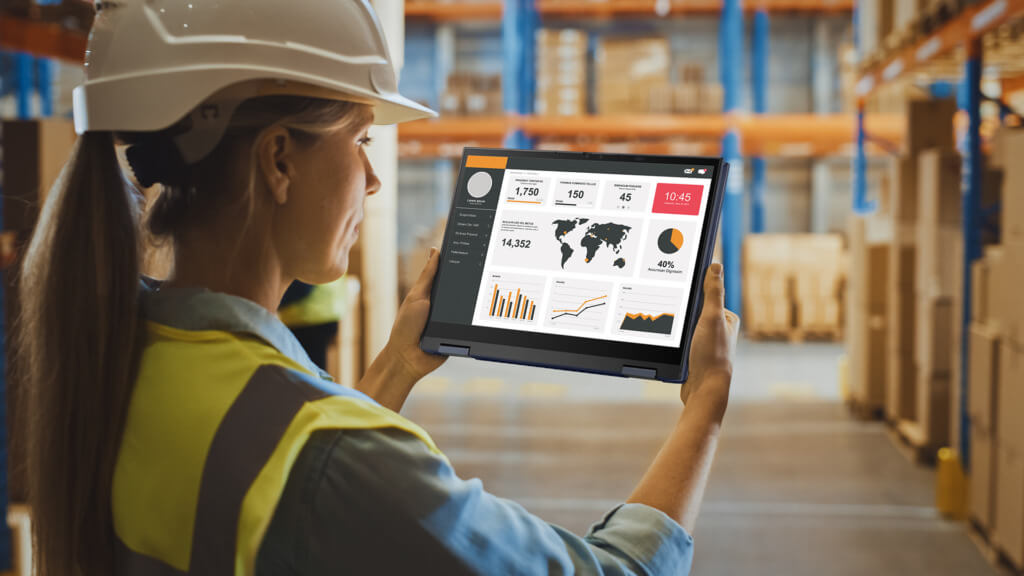 The ASUS ExpertBook B7 Flip (B7402) enables maximum freedom for working style, with its 360° hinge and ASUS Pen. Whether the preference is for writing or typing, in tablet or laptop mode, ExpertBook B7 Flip lets the user work just how they like, whenever and wherever they like. The handy tent, stand and tablet modes allow instant collaboration, easy content-sharing or effective presentations.
As well, the display 16:10 aspect ratio provides larger visual workspace compared to a standard 16:9 ratio, making it easier to read articles, view websites or work on spreadsheets. The anti-glare touchscreen is covered with tough Corning glass, so durability is assured.
Optimised cooling
To ensure the delivery of maximum performance for any task, the ASUS ExpertBook B7 Flip (B7402) benefits from the all-new ASUS Advanced Hybrid Cooling System, or AHCS. For starters, this sees the application of a conductive metal plate to the fan, increasing the cooling surface area by 39%. Our engineers also added a third copper heat pipe to the design, effectively adding an extra lane to the high-speed, heat-dissipation highway – enabling cooling efficiency that contributes to an increase in overall laptop performance of up to 55%.
Immersive working
From lid to keyboard and from hinge to touchpad, the ASUS ExpertBook B7 Flip (B7402) is designed to maximise productivity and comfort to ensure focused work, without distractions.
ASUS Private View provides screen privacy that protects sensitive information, while an LED light on the laptop cover offers an at-a-glance indication of the user's status.
ASUS ExpertWidget increases productivity by allowing custom hotkeys, making it quick and easy to trigger key functions. There's also ASUS NumberPad, an LED-illuminated numeric keypad incorporated in the touchpad that's perfect for crunching numbers.
The ASUS ExpertBook B7 Flip (B7402) even levels up professional conferencing, with AI-powered two-way noise-canceling technology that employs sophisticated machine-learning techniques. The technology includes both an upstream function to filter noise around the speaker, and a downstream function to eliminate noise from the person at the other end of the conversation.
Military-grade durability
Durability is a signature quality of ExpertBook laptops. The ASUS ExpertBook B7 Flip (B7402) features magnesium-aluminum alloy structural reinforcement for increased chassis strength. Metal supports help reduce internal interference that can affect the 5G signal, and also strengthen the palm-rest area. For solid support of the internal structure, 16 supporting posts connect the internal fasteners to the base of the laptop. The ASUS ExpertBook B7 Flip (B7402) meets the next-level MIL-STD 810H US military standards for durability, which are more rigorous and demanding than ever before. It also undergoes industry-leading in-house testing to ensure that the durability of ExpertBook B7 Flip is never compromised.
Enterprise-grade security
The ASUS ExpertBook B7 Flip (B7402) comes with multi-layered enterprise-grade security to safeguard both businesses and personal information. It incorporates hardware-, firmware- and software-based protection as an assurance that sensitive data can be safely stored.
An advanced infrared camera works seamlessly with Windows Hello, enabling the ASUS ExpertBook B7 Flip (B7402) to both wake up and log in the user simply by detecting and identifying their face. The laptop also has a fingerprint sensor integrated into the power button.
To safeguard personal and business information from prying eyes, the ASUS ExpertBook B7 Flip (B7402) includes an integrated privacy shield that simply slides over the webcam for instant privacy. It also benefits from an optional Trusted Platform Module (TPM) 2.0 that chip stores passwords and encryption keys for added security, while a Kensington Nano Lock slot allows the laptop to be physically secured in unsupervised locations.