Did you know that 82% of all consumer internet traffic will involve videos in 2022? It implies that while someone is online, there is a strong likelihood that they are watching a video rather than anything else. The statistic is one of the many reasons you should invest in video content for your business.
In the world of video content marketing, you're not alone. Planning and shooting high-quality videos are also essential for winning over your competitors.
Many consumers are attracted to the brand simply after watching a video of what you offer. You don't have to spend a fortune on video production kits. Instead, you may generate the most effective content to expand your brand with just a smartphone and a dependable online video editor. No matter what you're selling, a well-made brand video will persuade viewers to become customers.
Here're some steps in creating professional videos for your business.
1. Plan ahead
It takes more than just clicking the record button to make a video. A video can stand out from others through a variety of things. And, believe it or not, they largely depend on how carefully you plan your video before making it.
It's crucial to schedule the production of your videos in advance. Making a schedule in advance will give you adequate time for pre-production, videography, and post-production. Let's break it down into four parts for better understanding.
Set goals
You must first understand why you are creating a video before you can begin. Knowing the purpose of your video will enable you to manage your planning, production, editing, and promotion. It will save you a ton of time and money.
Some of the questions you have to answer while planning is:
What is the purpose of this video?
What is the message you are trying to convey?
Is it going to be just for entertainment or promotion?
Who is your target audience?
And many more, depending on your industry.
Research
Finding the ideal subject or theme for your video is the next step. Again, it's critical to choose a topic that not only resonates with your target audience but also promotes your objectives.
Choosing a keyword to emphasize is critical for choosing your topic. Furthermore, it is crucial to appear on search engine results.
Scripting
It's time to start working on the content of your video once you've decided on its topic and format. Writing a video script that outlines your story is the best way to accomplish this.
You can either compose a word-for-word script for the video or list the broad subject matter you want to address. You can also use a storyboard to get more creative!
In either case, the goal is to have reference material handy before you film the video. So you don't miss addressing a crucial point.
2. Use good equipment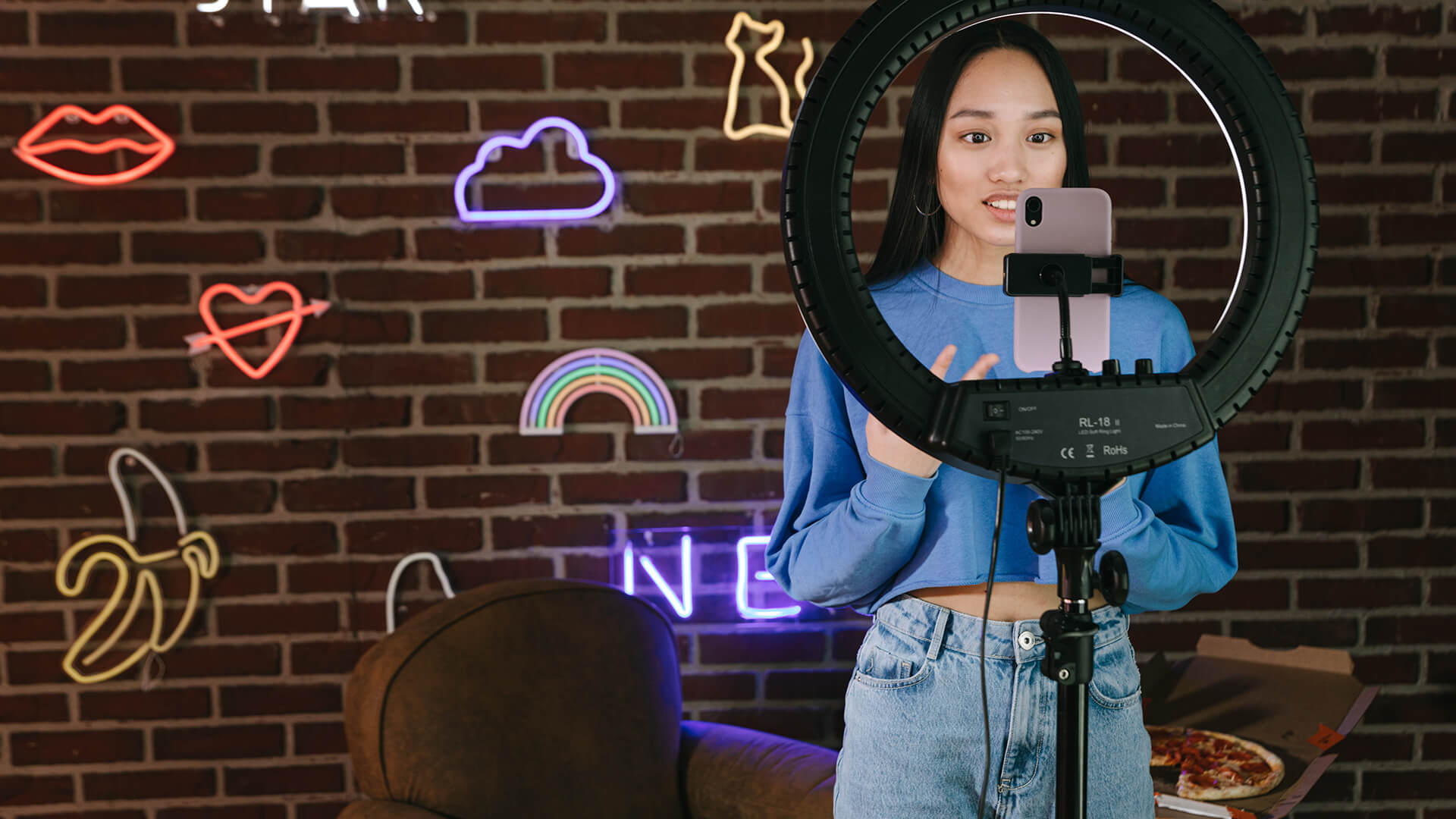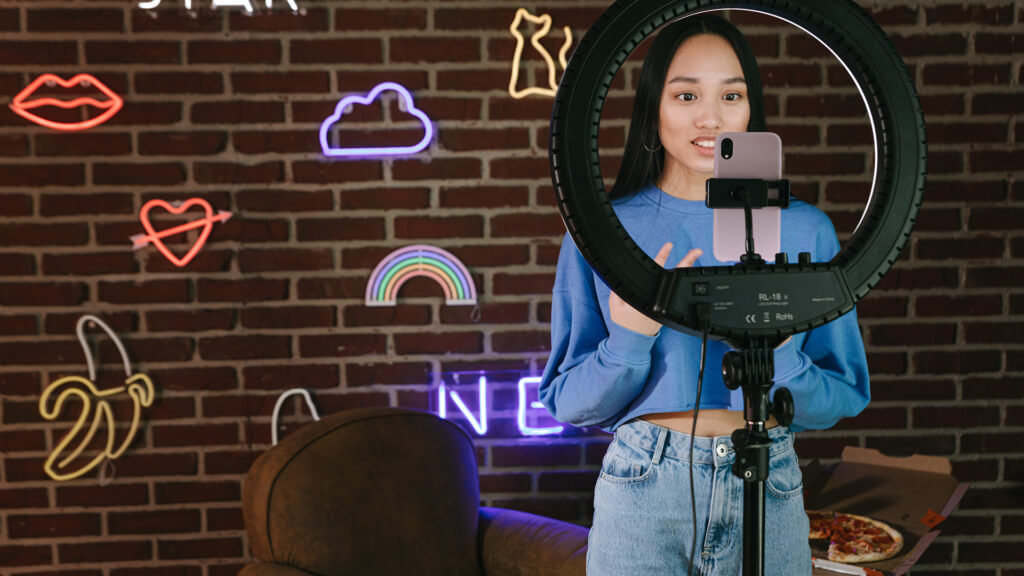 Utilizing the proper camera is a further essential tip to enhance the quality of your videos. Contrary to assumptions, you can produce high-quality videos without expensive or specialized equipment.
You can choose between mobile cameras or professional cameras. Let's examine each choice in greater detail.
Mobile cameras
Recently, nearly all mobile phones' camera quality has significantly improved. Therefore, there's a good chance that the smartphone you're using right now can shoot 4K videos at 60 frames per second, which is sufficient to compete with any of your competitors.
Having videos on your mobile gives you another advantage. Uploading videos with ease and monitoring your social media performance is also easier. In addition, it is much more flexible to work with, unlike professional cameras.
There are compromises too. The quality of the videos will not be as good as the professional cameras. Storage will be a problem in the long run. Battery life is comparatively less than professional cameras.
Professional cameras
Sometimes, a phone camera is insufficient to produce videos that appear professional. You'll need to get a professional camera in that situation, most likely. You will have much more control over the quality of the video you produce.
Additionally, you will benefit from capabilities that a phone might not be able to provide, such as built-in image stabilization and the flexibility of changing lenses. A professional camera's improved color science will also significantly improve the production quality of your videos.
You can buy a DSLR or mirrorless camera, depending on your budget.
Other equipment
Professional videos will require you to invest in supporting equipment with your camera. Audio is a crucial element of a video. Make sure you buy a good-quality microphone. There are many variants of microphones available. You should test them out before buying is a good choice.
3. Set up for video shoot
Location
Choosing a location is more crucial than you realize because it provides the film context and significantly improves the appearance and feel. In addition, you have the option of shooting the movie indoors or outside. Whatever choice you use, your video will have an entirely distinct appearance and feel.
Lighting
Another crucial component of any professional video is lighting. Naturally, if your video is too bright or too dark, it won't appear well, and your viewers may skip your content. Instead, you can use natural lighting and a diffuser to soften the light. Another option is to use an artificial source of light which will help in enhancing the environment.
Natural light is a better choice for beginners. It will improve the appearance of the subject of your video and doesn't cost much.
Composition
Composition is all about framing your shots with the rules of videography. There are many composing methods, like the rule of thirds, the Golden Ratio, Leading lines, and more.
Following the Rule of Thirds, which divides the frame into a 3×3 grid and creates intersections that are great spots to place your subject, is the most common approach to compose your subject. You can learn more about them online to get a better understanding.
4. Focus on editing- It can make or break the entire procedure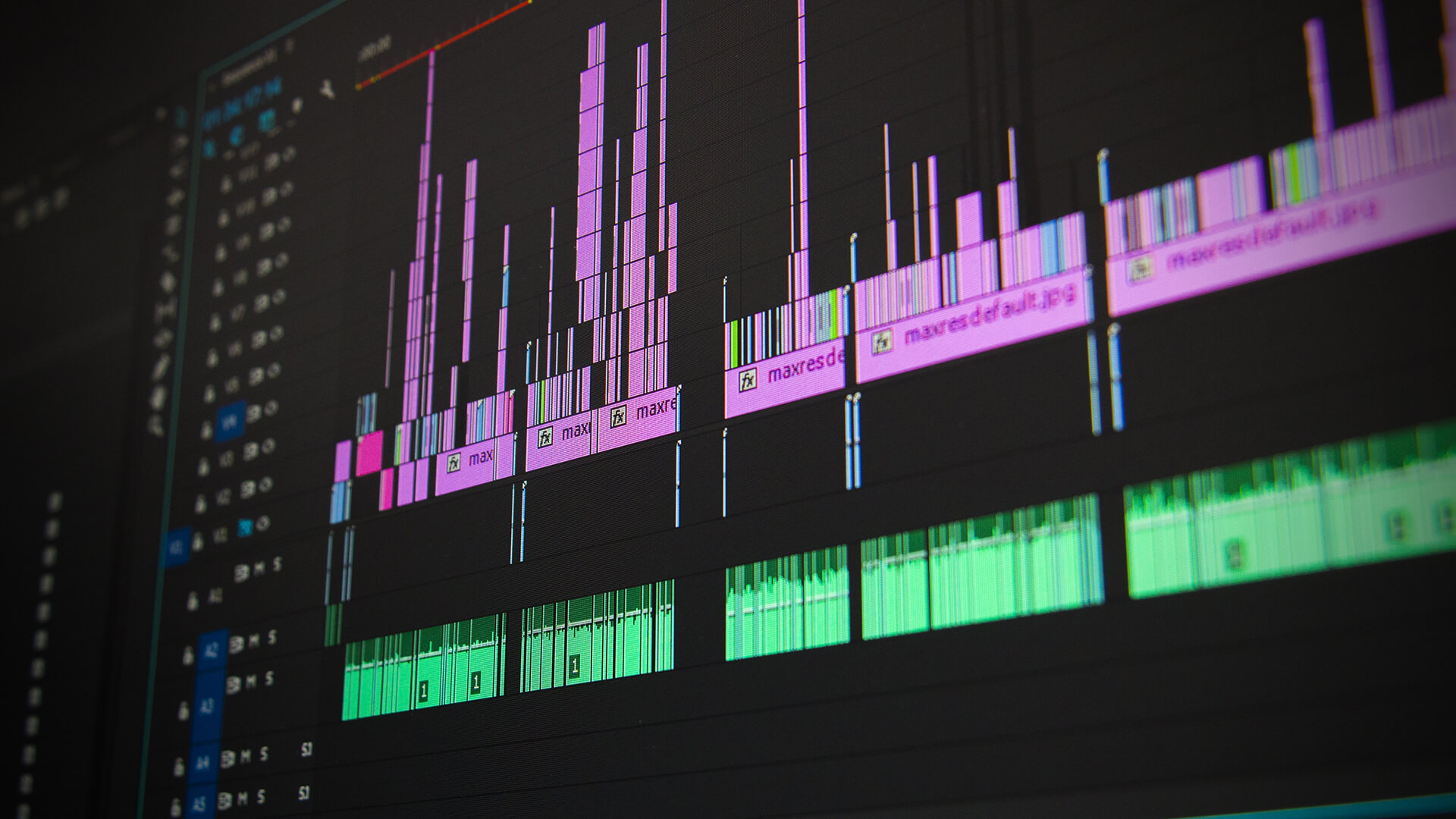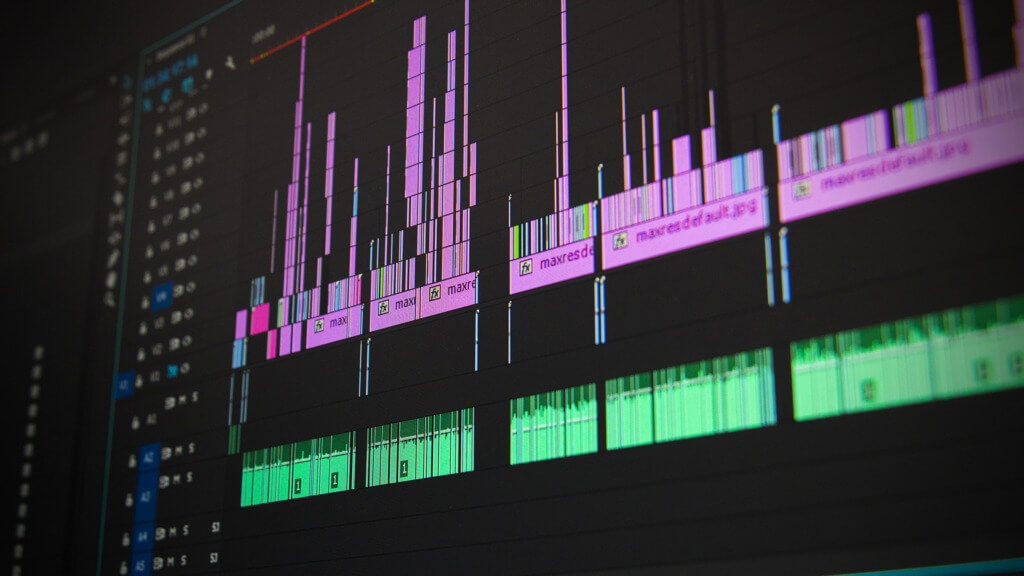 Video editing tools are a crucial component of the production process. Using a video editor, you can edit a video online to make the video simple for the audience to comprehend. You can also add transitions, color grades, and titles in the video. Online video editing software has become more powerful and at par with traditional ones. Apart from the tool, make sure you edit to tell a story and not to showcase all videos. Storytelling is essential in every video. Video editing will ensure that it conveys the message in the right way.
5. Publish and promote
No matter what kind of video you produce, whether it's an artistic, instructive, or business-related video—make sure you share it with your audience effectively to maximize its impact.
You can share your movies on several channels depending on your objectives and target audience.
You can promote your films on Facebook, Twitter, Instagram, or YouTube as posts or targeted advertisements. Additionally, you may post your movies on many forums and discussion boards, including Facebook groups, Reddit, and Quora.
Find forums and groups that discuss the issue you have a solution for to make this work. Then, locate those who have problems, and address their concerns.
Conclusion
Your video should be brief and to the point, because people have a short attention span. Give your intended audience a reason to take notice. You can reshoot your video if you notice you veer off course when filming it.
Be sure to include humor and value in your message. Then, ask your audience to like, comment, and share your video if it was worthwhile at the end of the clip.
Making and sharing your first video will be the most difficult. But once you get the hang of it, you'll see videos as a better way to express your creativity, spread your message, and market your brand.