As a leading online C2C (Customer-to-Customer) platform company in China with more than 70% of market shares, Taobao's social and economic impact is indisputably significant. Taobao (淘宝), in Chinese, means hunting for treasure. As the name suggests, you can practically find anything you want on the platform at an excellent price. The emergence of Taobao has made the retail industry a competitive one, where businesses are now trying to survive, as consumers discover the power of Taobao. Taobao also opens up the opportunities for companies in China, allowing merchants to reach out to customers all around the globe. It was also a great honor to be invited to the Alibaba Business Circle on 20th May 2015 to hear about what plans Alibaba or Taobao has for the future.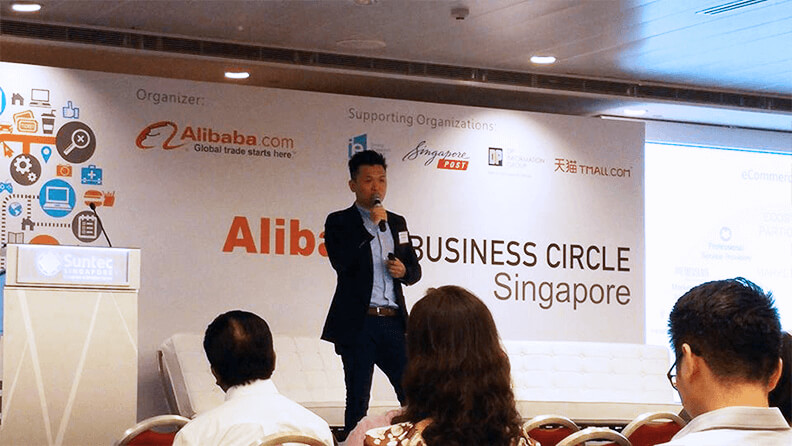 As an importer or an online shopper of Taobao, there are many considerations when sourcing products from China. When it comes to shipping, you want your cargo delivery to be safe, on time, with competitive freight cost, and that the goods delivered are what you have ordered. Thus, it opens up another window of opportunities for businesses catered for such functions, the "middle-man" or agent, a company that specializing in overseas (China, Taiwan) purchasing, logistics and international shipping.
I have been using this company called 65Daigou for close to 3 years now. I find the service they provide is good, and they act as the bridge between the merchants and the consumers. The overall UX (User Experience) is great. The whole ordering process is quite intuitive as you will know what to do next after the previous step.
In a nutshell, what you need to do is just to choose what you want on Taobao, input the URL into their search bar, and the search engine will automatically pull information (via crawler) from the Taobao's product page. After which, choose your delivery method, check out and you are done.
Here are five reasons why I think that 65Daigou can enhance your online shopping experience at Taobao:
Hassle-Free Shopping
As an agent, 65Daigou covers everything from purchasing to after sales support, giving their customers a hassle-free shopping experience. Although my Chinese is considered good, it is always an issue to shop at Taobao because the whole product page and the user interface is presented in Chinese. It takes time for me to understand the overall ordering and shipping process from Taobao to Singapore. And being a lazy person, I expect the whole buying process to be seamless, and as intuitive as possible. In the first place, I presume Taobao was not created to cater to the global market. This is because, at the earlier stage, only customers with a China credit card or account can purchase from Taobao (at that time, there were even more agents). Besides many Taobao merchants cannot ship outside of China, as most of them do not understand English and have no prior experience in international shipping.
Only recently, that they decided to cater to the global market or Southeast Asia (SEA) market, maybe due to a large number of transactions coming from these countries. Taobao can now accept payments from VISA, Mastercard or even eNETS. However, the language barrier still stands between the merchants and the consumers.
Therefore, 65Daigou helps in liaising with the merchants on your orders, so that you can save the fuss of trying to speak with the merchants with your limited language proficiency for Mandarin.
Worry-Free Shopping
Before shipping out your goods, 65Daigou performs an inspection on your orders to make sure that the goods are what you ordered. They also provide additional checks to make sure no goods or products are damaged in the process of local shipment or handling. This ensures that you save time, as you need not worry that you will be getting the wrong orders or damaged goods. After which, they will then repack your products to save shipping fees, so that you can shop more with lesser cost, stretching your dollars.
Multiple Delivery Options on 65Daigou

Having multiple delivery options on 65Daigou allows consumers to choose the delivery method base on their budget, desired waiting time and type of goods.
Express Air(DHL) – This is the fastest delivery method, with 1-2 days of delivery time. But it is also the most expensive of the options available.
Economy Air – If you want fast delivery at an economical rate, this is the option for you.
Sensitive Air – This delivery method is specially catered for customs sensitive items or items restricted by normal transportation.
Sea / Sensitive Sea – The slowest but yet the cheapest delivery method.
Multiple Payment Options on 65Daigou
This feature on 65Daigou provides you with the freedom to choose which payment method you would like to use for your online purchases. This is a best practice for all online platforms or e-Commerce sites. This is because statistics has shown that conversion rate will significantly increase if merchants offer multiple methods of payment. When you come to think about it, your online consumers are made up of different demographics each with a different expectation when doing online transactions. Multiple payment options are necessary to meet all of their needs. End of the day, you get to choose which payment method you are comfortable with.
Insurance for Your Parcel
Just like buying insurance for a person, you can buy insurance for your parcel on 65Daigou. However, Insurance is not compulsory for all; it is an option for those who need it. For high-value items, consumers can now buy insurance for them to get a full compensation equivalent to the full amount of the price of products and the shipping cost (capped at S$2000). This provides a safeguard for consumers, in any case their goods get damaged or lost in the process of shipment.
My Final Take
All in all, using 65Daigou or any agent, can help a lot in your shopping experience with Taobao. If Taobao wants to reach further out to more online shoppers, driving greater user acquisition, they should consider raising up their game by providing an English site catered for the English-educated consumers. After all, more and more young people are moving into the workforce in China, and we can expect more English-educated merchants in the near future.