Microsoft is gearing up for a "special event" in New York City, and there's a lot of buzz in the tech world about it. The Verge has reported that this event will showcase new Surface devices and highlight Microsoft's plans for AI-enhanced features. These revelations will hint at the company's direction after recent changes in its leadership team.
The event is set for Thursday, September 21, starting at 7 AM PT / 10 AM ET. It's a big deal because this is the first time Microsoft is going to host an in-person event for the Surface products since the start of the pandemic. While Panos Panay, the former Windows and Surface head, won't be present due to his recent departure, Microsoft's CEO Satya Nadella and Yusuf Mehdi, who oversees consumer marketing, will be there to speak.
Peek at the new Surface devices 
Microsoft plans to unveil three new Surface products. One of the standout products is the Surface Laptop Studio 2. This device has features including Intel's 13th Gen processors and Nvidia's RTX 4060 graphics. It also has a USB-A port and a microSD card slot. Keeping a familiar look, it can be used in different modes for versatility. In fact, WinFuture shared last week that it's set to be the first Surface gadget with a whopping 64GB of RAM.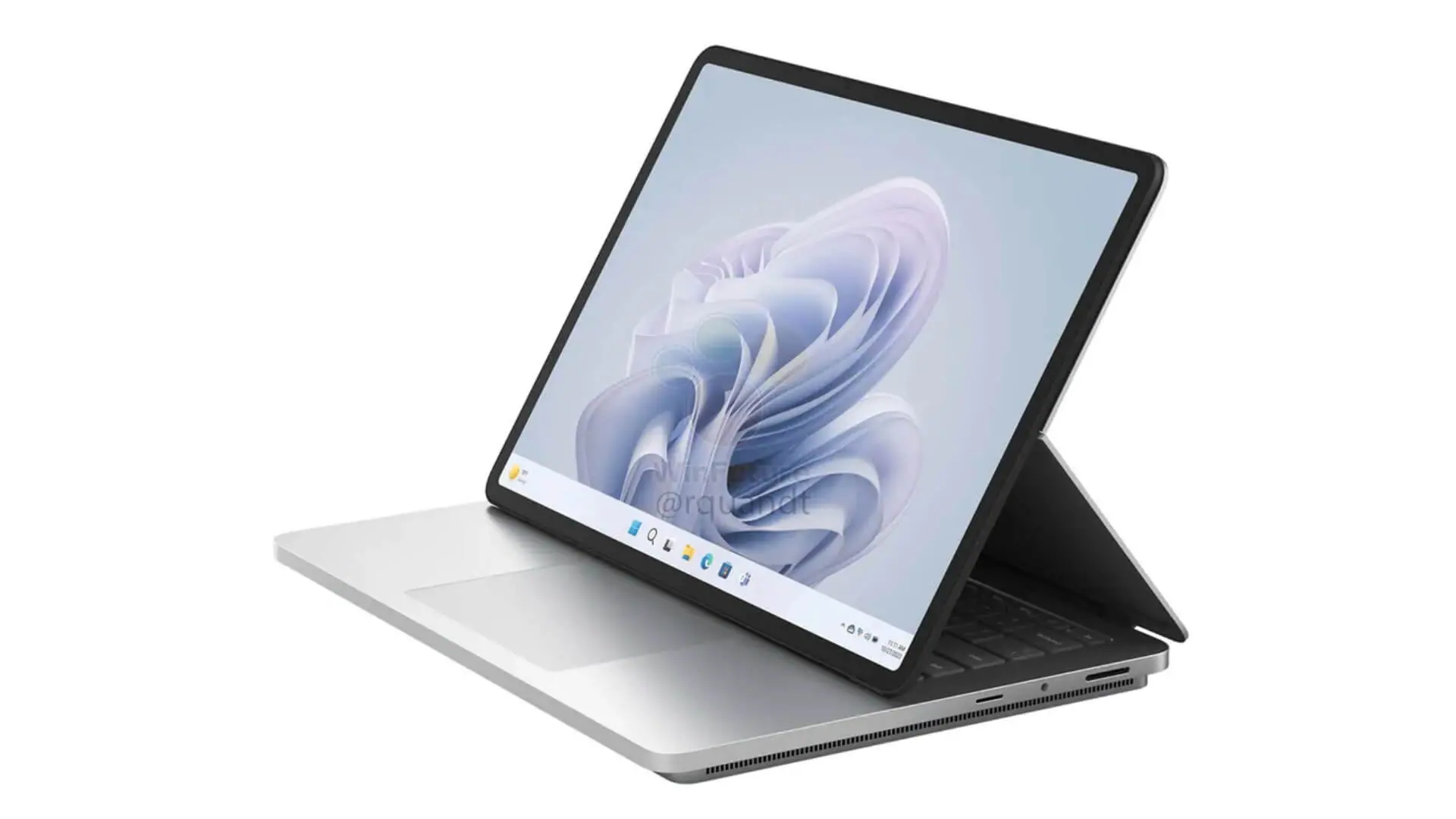 Another product, the Surface Go 4, is a bit of a mystery as pictures of it have yet to surface. However, it might have an Intel N200 processor. Adding to the list, the Surface Laptop Go 3 will likely have Intel's 12th Gen CPUs. It keeps the stylish design of its older version and should be available by early October.
What's new in Windows AI 
Microsoft is pushing the boundaries with AI in Windows. Their next Windows 11 update will introduce Windows Copilot, a smart AI assistant. And that's just the beginning. They are integrating AI into many Windows apps, making them even better.
For example, apps like Paint could soon get AI-related upgrades, and the Photos app might use AI for better photo editing. While it's too soon to talk about Windows 12, it's clear that AI will play a significant role in Windows going forward.
AI in Surface products 
Microsoft isn't just adding AI to software; it's also going into their hardware. Steven Bathiche from Microsoft believes AI can change the way we use computers. We see this vision come to life in products like the Surface Pro X, which had features like Windows Studio Effects.
There's talk that future devices, including the Surface Laptop Studio 2, might have a neural processing unit (NPU). This chip makes AI features run smoothly. Both AMD and Intel are also focusing on AI, showing it's becoming a big part of our tech future.
AI for Office and Bing 
The upcoming Microsoft event won't just focus on Surface and Windows. They are expected to discuss how AI will be used in Office apps, like the AI tool Copilot. This tool might change how businesses work, putting it in competition with big names like Google Workspace, Zoom, and Slack.
Lastly, Bing Chat Enterprise is getting some attention. It's like the Bing Chat for everyday users but has extra security for businesses. This tool might change the way we search online.